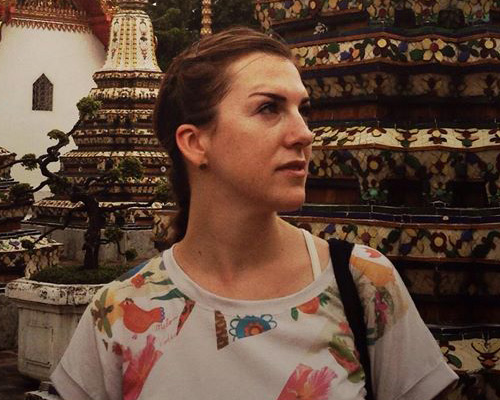 may 13, 2015
interview with stacy barnes, design lead at IDEO.org
stacy barnes, design lead at IDEO.org
stacy barnes' role is to help IDEO.org think strategically about how we position ourselves in the world, as well as how the organization effectively delivers design to its clients. she also co-leads the youth reproductive health program. prior to joining IDEO.org, stacy worked at IDEO across multiple industries including fashion, retailers, media, and entertainment to reposition brands and bring new strategic offerings to life. she has also designed communications and products for a wide range of international publishers and retailers.
designboom: what originally made you want to become a designer?
stacy barnes: I have always loved making things and I've always been interested in understanding why people are attracted to different situations, people, or objects. to me, design is about deeply understanding both and bringing them together. the other aspect of being a designer that I love is the ability to constantly learn about new subjects, see them from an angle that is unique, and create something in response to that new perspective. I love making things and in design you're always making and you're never done. it's puzzle creation and puzzle solving and that's fun to me.
for many years, I was a graphic designer in the traditional sense, making books, websites, packaging etc. and the goal of these projects was mainly execution rather than idea development. but I have always been really interested in the ideas behind the visuals.
IDEO appreciated my passion for the broader picture. after working at IDEO in new york, and spending time in the developing world, it was clear to me how design could help improve the lives of some of the most vulnerable. so I decided to join IDEO.org and commit fully to focusing on design within the social sector. IDEO.org spun out of IDEO in 2011 as a separate nonprofit completely focused on developing innovative design solutions to alleviate issues of global poverty.
DB: how would you describe your approach to design?
SB: I'm a non-linear thinker, but I am constantly making connections between incoming pieces of information. to capture my thought process, I've found it works well—and I really enjoy—trying to be as visual with my communication as possible. I'm constantly drawing and making frameworks as I talk, which I feel is a hallmark of my process. after I give myself space to embrace the chaos that comes with my creative thinking, my approach is to edit it down and figure out the most concise and exciting story behind that thinking.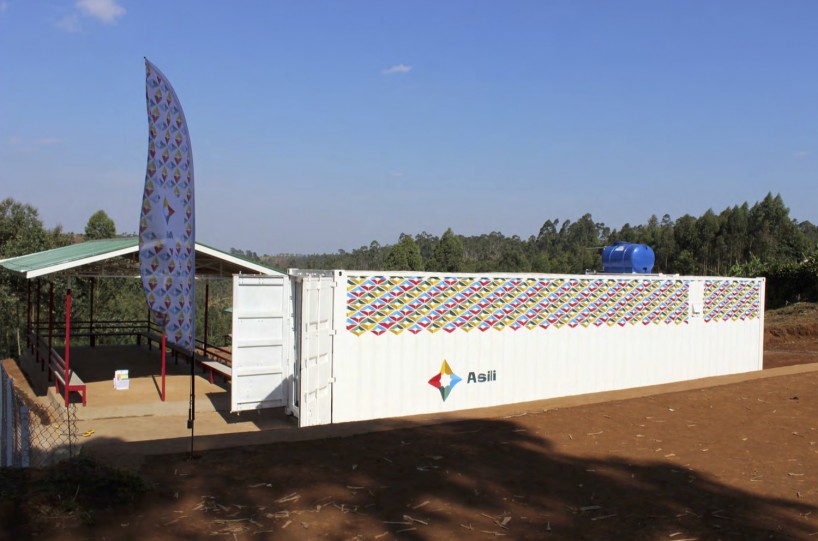 asili, the swahili word for 'foundation', is a disruptive and sustainable community-owned startup designed to create healthy, resilient, and economically empowered communities in the democratic republic of congo.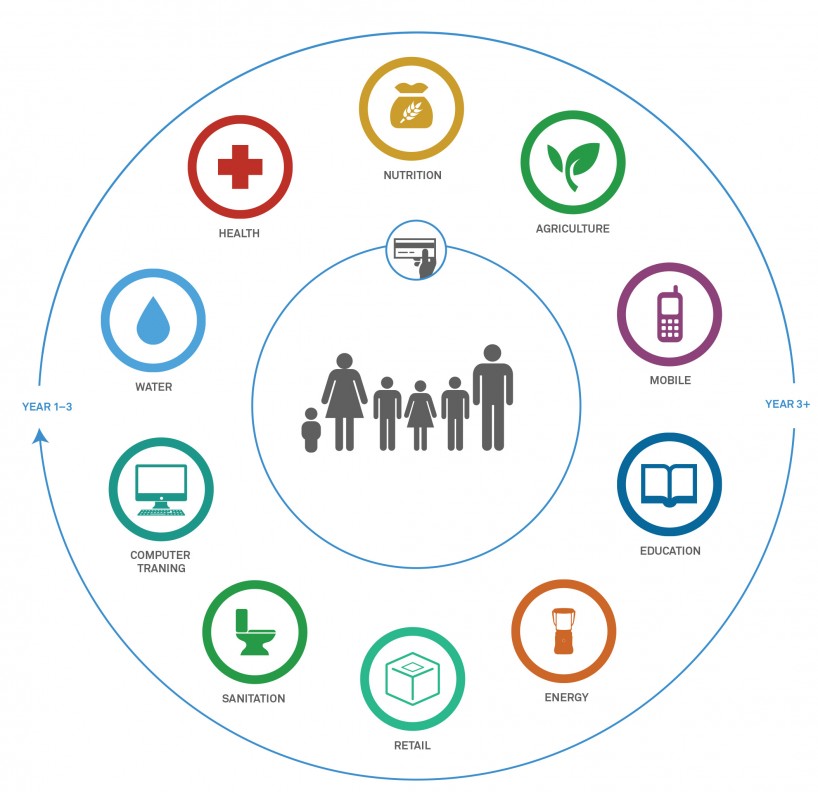 asili is more than just access to clean water, healthcare, and an agriculture marketplace, it is a platform for enterprise to thrive, a plug-and-play model to get communities what they most want and need.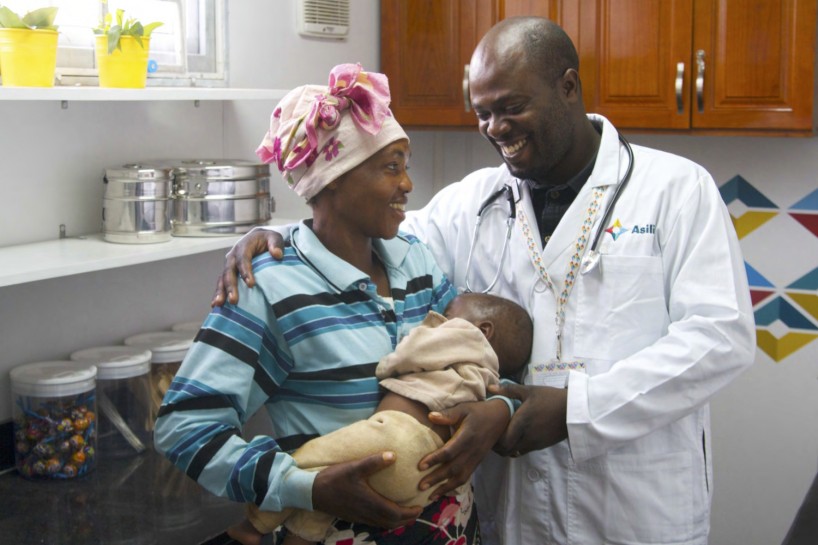 since its launch, the health clinic has seen over a thousand patients and is routinely diagnosing and treating common problems in this community. within three years, asili will support 50,000 people in the congo.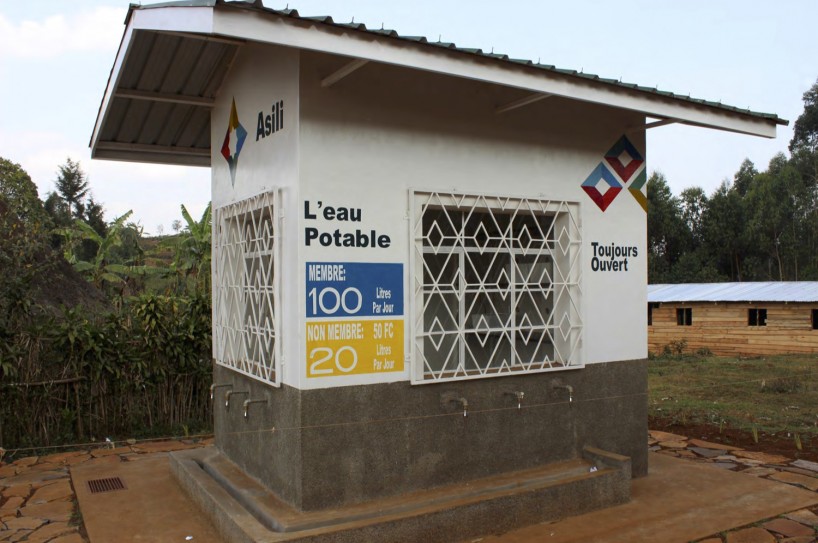 the water point has distributed over 1 million liters of clean water thus far.
DB: who or what has been the biggest single influence on your way of thinking?
SB: it's undeniable that the more I understand human-centered design, the better I get at being a creative individual who makes a positive impact on the world. for me that's the most important outcome I could achieve through design. a big part of my work currently is to introduce people and organizations to human-centered design and to help illustrate how they can use the process to achieve the same positive impact. it never ceases to amaze me how much people love learning about the process and how excited and delighted they are to continue creating solutions using hcd once they 'get' it.
of course so many from the IDEO and IDEO.org sphere have influenced me. david kelley pioneered IDEO's design thinking methodology and made the process of design so unbelievably clear that anyone anywhere can follow it. tim brown, IDEO's ceo, is very inspiring because he's kept culture, creativity, autonomy, and family at the center of the organization. IDEO.org co-leads patrice martin and jocelyn wyatt are coursing into the unknown at lightning speed and constantly pushing the boundaries.
other big influences on the way I think and aspire to create are photographers taryn simon, adam broomberg, and oliver chanarin. also jacqueline novogratz the nonprofit social venture pioneer at acumen, the rich storytelling and creative structure of planet money and this american life, and colors magazine one of the first design publications I fell in love with and continue to soak up.
DB: what would you say is your strongest skill and how have you honed it over the years?
SB: I consider myself a mapmaker. I like to understand the underlying architecture of the story we need to tell and then I do my best to let other people flourish in the areas of the story they find interesting. my job is to help continue to push teams into new uncharted territories while making sure the sparkle comes out in the end.
DB: has anyone or anything recently challenged your views on design?
SB: recently in tanzania IDEO.org ran a prototyping workshop with 30-plus people who had never heard of human-centered design. by the end of the event, they had a deep understanding of what it means to be a designer and how design might transform the way they do their work in the development sector. that workshop reaffirmed the excitement that jumping in and making can bring to any situation.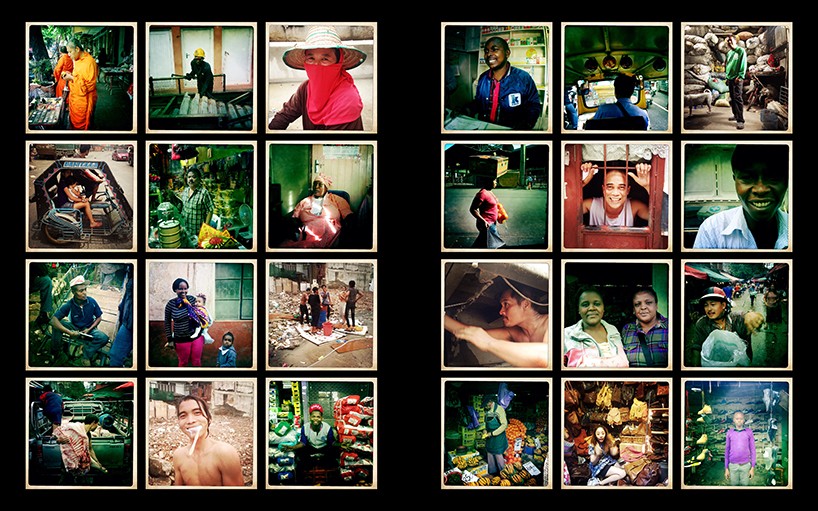 'for this research project on the lives and health of informal workers in sub-saharan africa and asia, my team and I did tons of interviews, took lots of pictures, and produced a book.'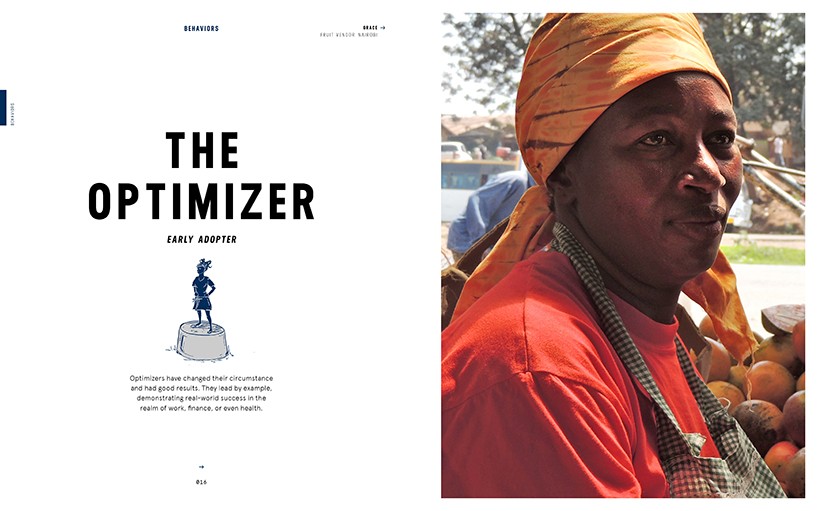 'as we got to know informal workers, it became clear that they operate in similar ways across contexts. the optimizer is an example of one of five behavioral lenses that help illuminate opportunities to make their lives better.'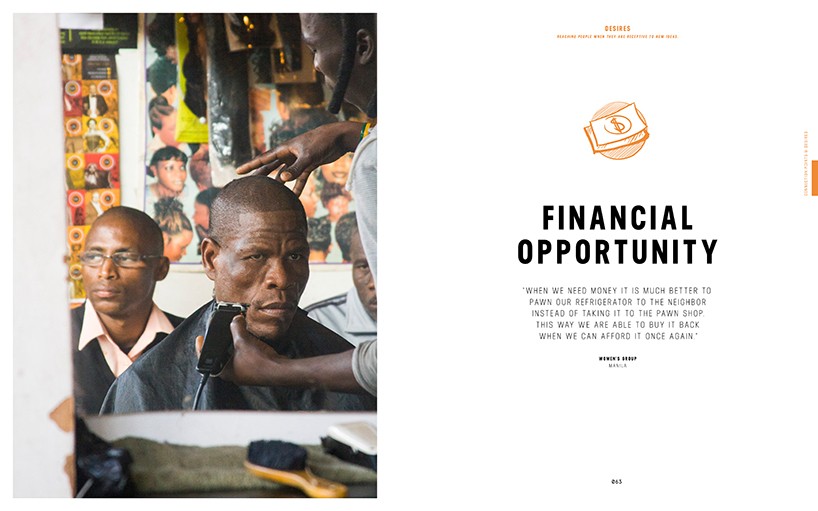 'in another section of the book, we were able to identify some universal desires in order to create compelling solutions.'
DB: what are your thoughts on specialisation vs generalisation?
SB: we need them both. it's critical that we have people that are obsessed with the kerning between letters and it's equally important to have designers who love hopping in and working in any situation or any medium. whichever camp you find yourself in, embrace it.
DB: how do you think online design resources have influenced the design being produced today?
SB: they've added to the larger conversation around what design is and what it can be and what it's good for. I hope we continue to have those discussions and I think those resources really help inspire people to dig deeper into their design speciality. at IDEO.org we recently created design kit, which is a great online resource to teach and spread human-centered design.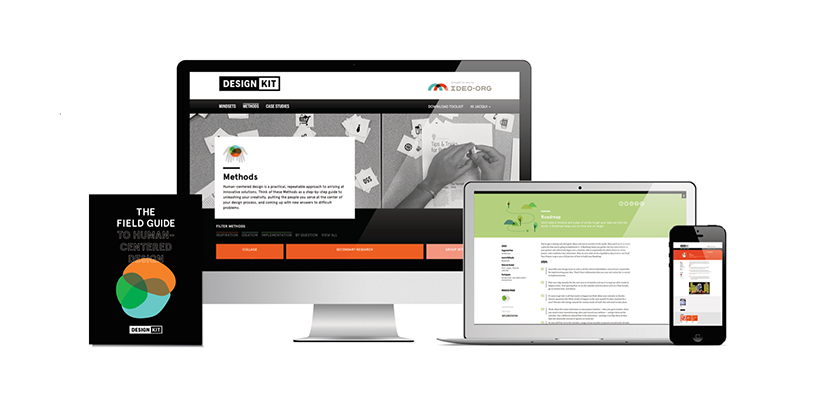 design kit is ideo.org's teaching platform and it comprises a website, mobile edition, a book, and an online course.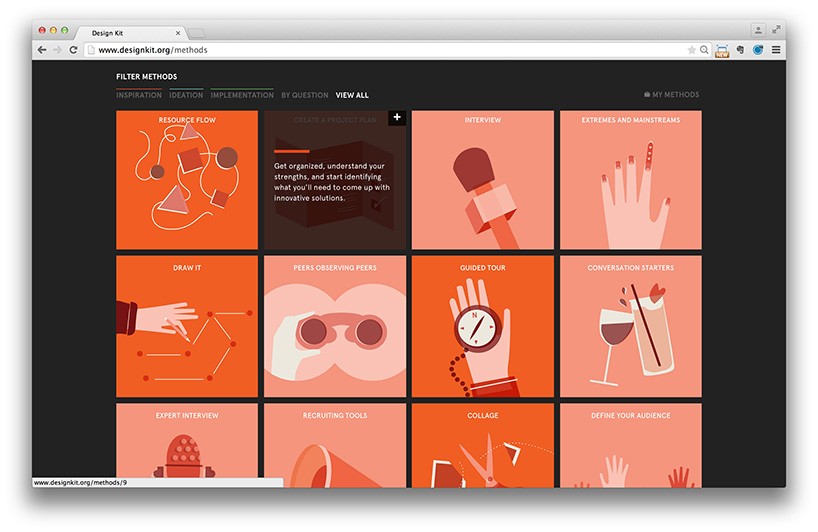 a big part of design kit is the methods IDEO use when they practice human-centered design. the site has over 50 of them.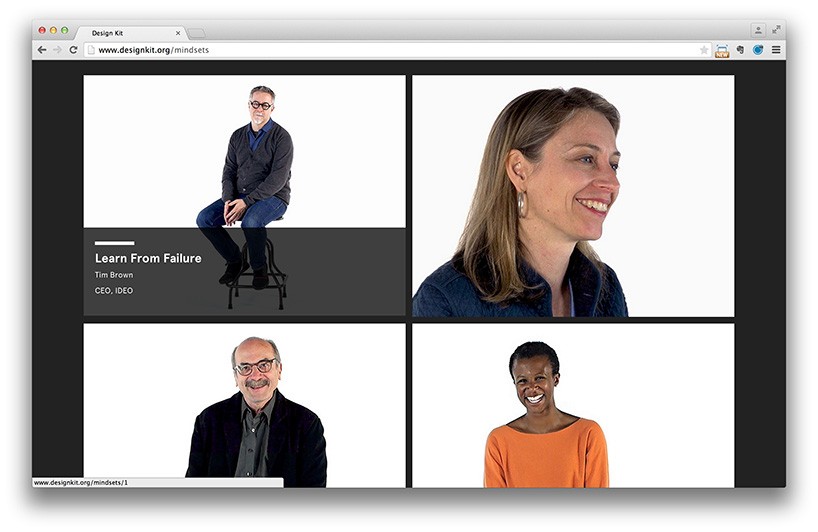 for the design kit site, IDEO produced a suite of videos, each of which features a leading human-centered designer describing a key mindsets that underpins our process.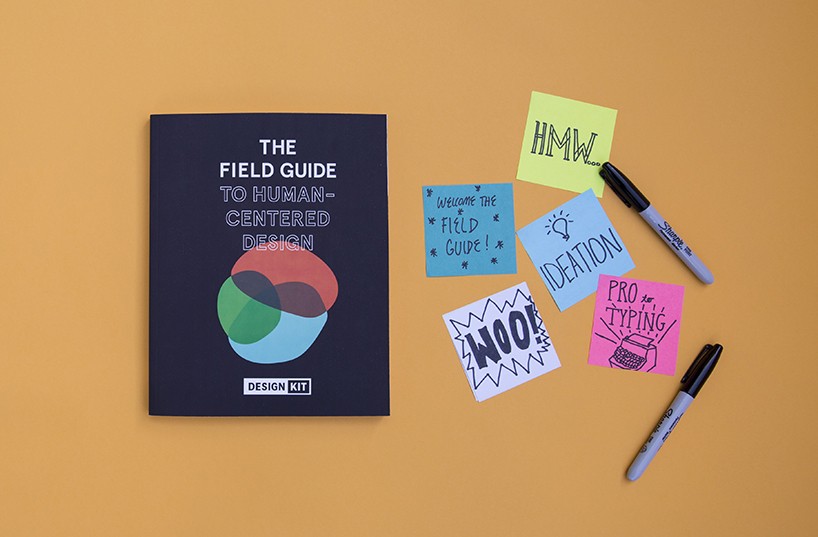 the field guide to human-centered design is a new book that teaches IDEO's approach to creative problem solving.
DB: what are you currently fascinated by and how is it feeding into your work?
SB: video and immersive storytelling in both long and short format. I'm also very interested in designing better ways to help people get the information they want and need.
DB: do you have any superstitious beliefs or rules that you live by?
SB: less planning is better. I love spontaneity and demand a balance of routine and unplanned time in my life.
DB: what's your personal motto?
SB: be open to anything and embrace the unexpected.
IDEO
(23 articles)
apr 01, 2019
apr 01, 2019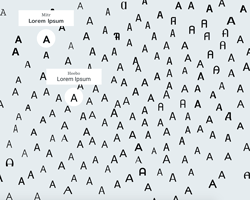 apr 21, 2017
apr 21, 2017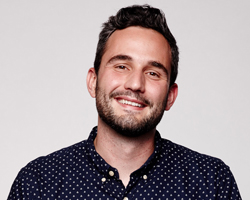 mar 13, 2017
mar 13, 2017
feb 28, 2017
feb 28, 2017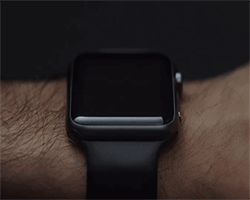 nov 19, 2016
nov 19, 2016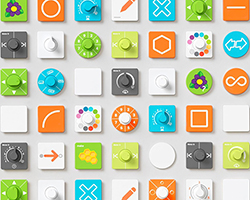 jun 28, 2016
jun 28, 2016
a diverse digital database that acts as a valuable guide in gaining insight and information about a product directly from the manufacturer, and serves as a rich reference point in developing a project or scheme.