virgil abloh has teamed up with furniture giant IKEA to release his much-anticipated collection 'MARKERAD'. launched at the start of november 2019, and previewed by designboom here, the collection comprises a mix of everyday lifestyle objects designed to make a statement in a first home — including a table, chair, daybed, toolbox, clock, and rug. at its core, the two-year long partnership has explored questions such as 'what makes a first home' and 'what kind of designs satisfy the practical needs and emotional aspirations that are necessary when looking to make a statement in your home.'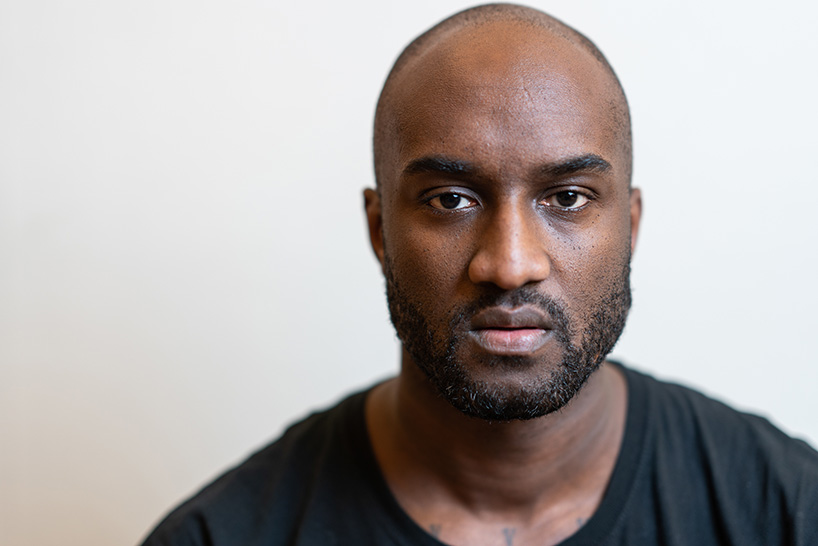 all images courtesy of IKEA
'it's exciting that virgil collaborates with IKEA, as this project allows him to design apartments for the post tumblr generation,' said swiss curator and design critic, hans ulrich obrist, about abloh. 'the project started with an 80 page book and research, where virgil goes beyond the fear of pooling knowledge and builds urgent bridges between disciplines and brings new generations to art and design.'
just ahead of the collection's release, designboom spoke with virgil abloh about the collaborative process behind 'MARKERAD', and what this project means for the future of art, streetwear, and furniture design.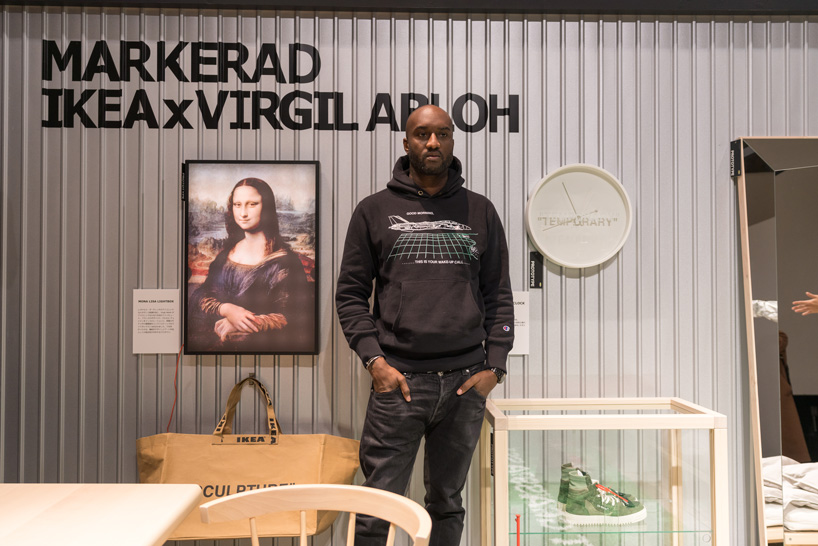 the collection was launched on november 1, 2019
designboom (DB): how did you approach designing a collection that balances the practical needs and emotional aspirations of a person's 'first home'?
virgil abloh (VA): we actually spent a lot of time interviewing young adults about their homes, the things they need and the things they want. a lot of it turned out to be practical pieces, that can move with you as you grow through the different stages of your life. it's really about making this functional environment that you can actually enjoy and be proud of.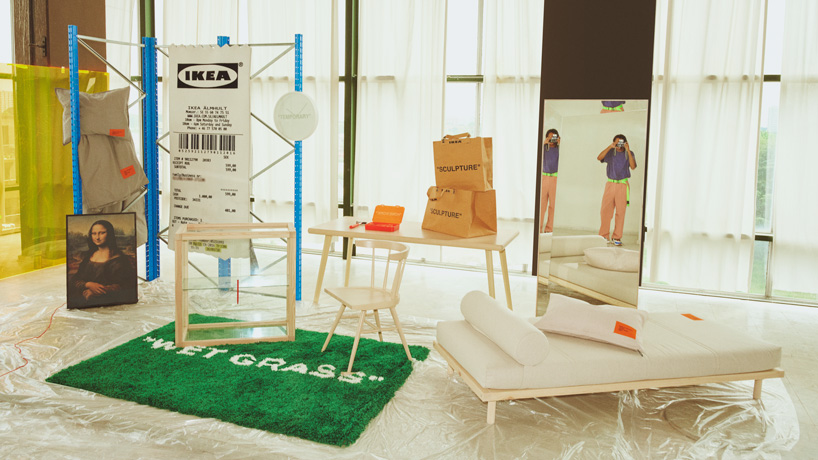 MARKERAD comprises a mix of everyday lifestyle objects
DB: was there a set brief to follow, or were you given total creative freedom?

VA: there wasn't a brief so much as this idea that both parties knew we wanted to achieve. we want to make furniture meaningful, emotional, and of course ensure there is a high element of design throughout the collection.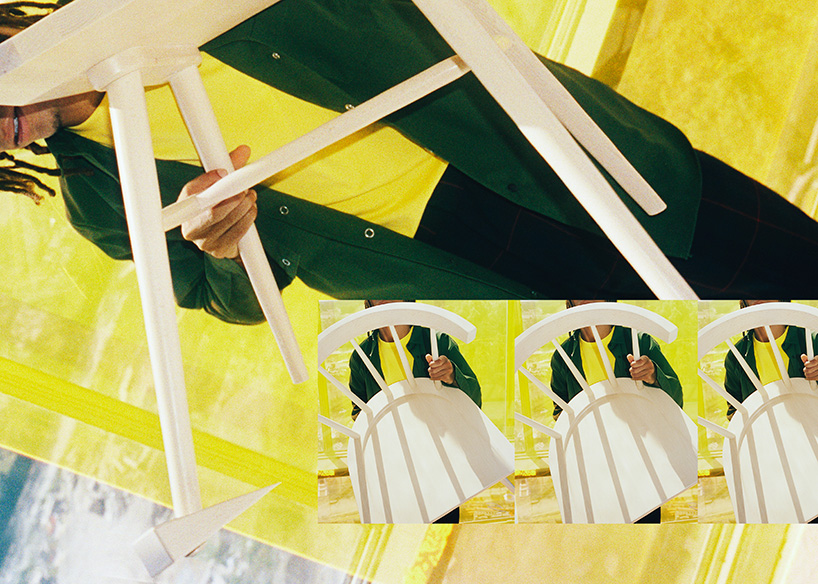 chair — $149
DB: what was the process of trying to find the middle ground between your own aesthetic and IKEA's brand identity?

VA: it was more about finding the middle ground among all humans. something I think about a lot is this chair I grew up with, just this chair in my parent's house, you know something a 4-year old could draw. at some point, you know, we all subconsciously learned what chairs are and their functionality, you don't even think about it. we wanted to be precise and have these things resonate on a large scale.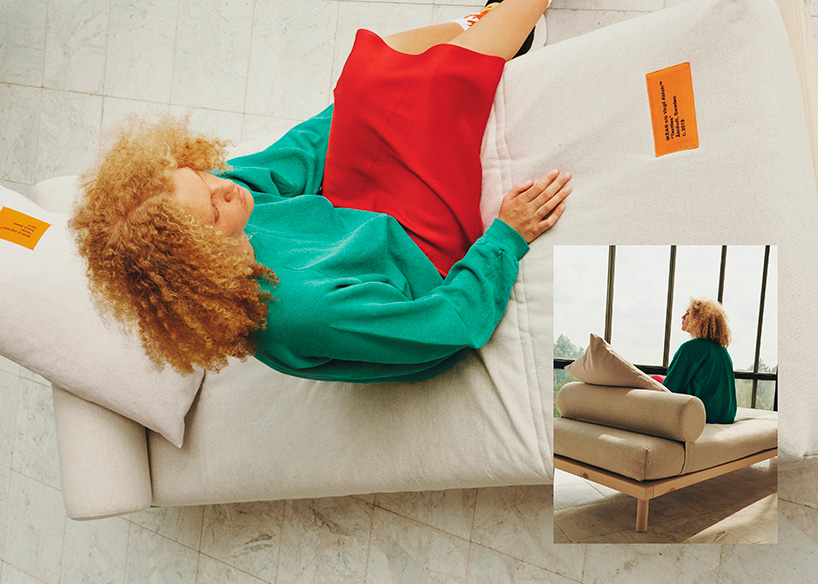 daybed — $449
DB: what are the biggest challenges of working with a furniture design and manufacturing team, as compared to working with other creatives?

VA: to me, the more exciting thing was the benefits of working with such this huge creative company. they're making the notion of a true home available to the masses. democratic design doesn't mean the lack of design — the values they hold to the core of the brand including functionality and sustainability are integral to any creative process.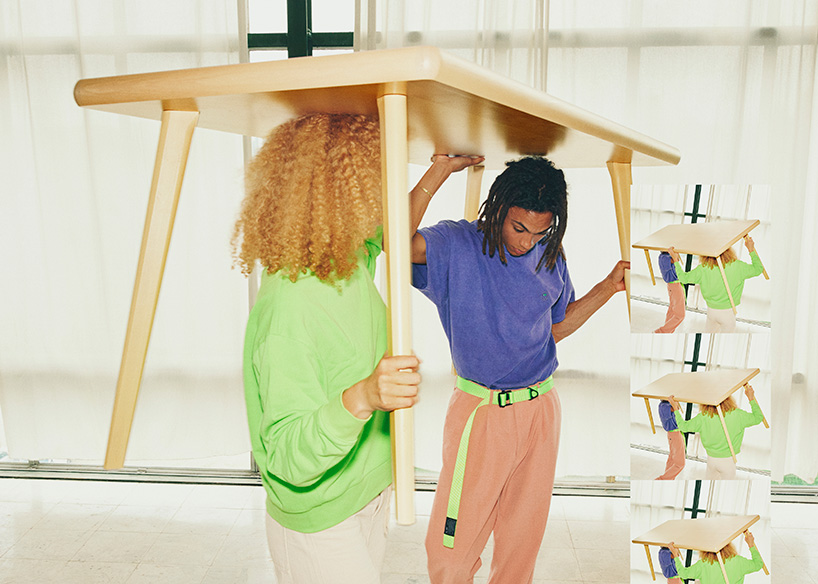 table — $399
DB: how has your perception of furniture design and production changed since working with IKEA?
VA: I think it's incredible that we've made it possible to offer these items that hold high design value at such an affordable cost. that's kind of the reason I wanted to collaborate with IKEA. they have this accessibility to production methods that make great design available to the masses, which is something I think is so important. it's so difficult to make something that accessible, especially something as substantial as furniture. when I produce things in italy there's obviously an inherent cost.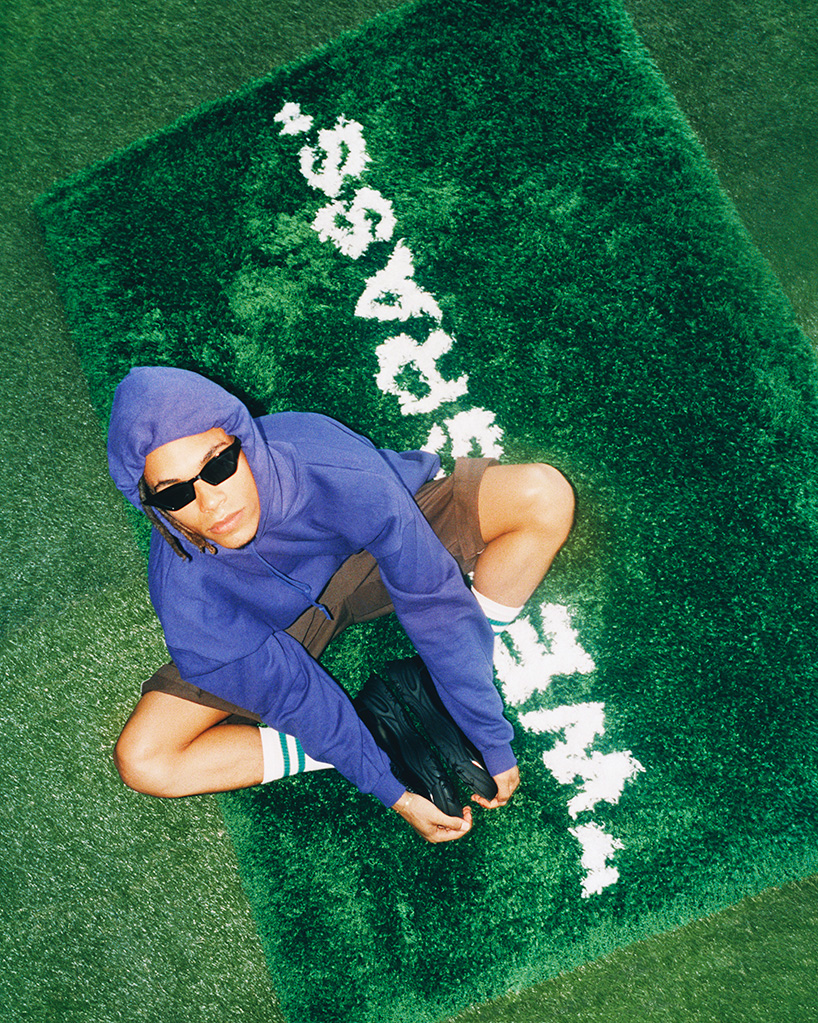 rug, high pile, 4′ 4″ x 6′ 5″ — $249
DB: do you have a personal favorite piece from MARKERAD?

VA: for me it's this back-lit mona lisa we've made. it's a 1 to 1 scale of the original. I think it's an amazing thing to bring this masterpiece that hangs in the most famous museum in the world, into your home. and not only that, it's bringing this art and culture to this next generation who might not yet have had the opportunity to experience it in person. I found that a part of my original inspiration came directly from the art and design community, and I wanted to play a hand in reviving these works through the collection.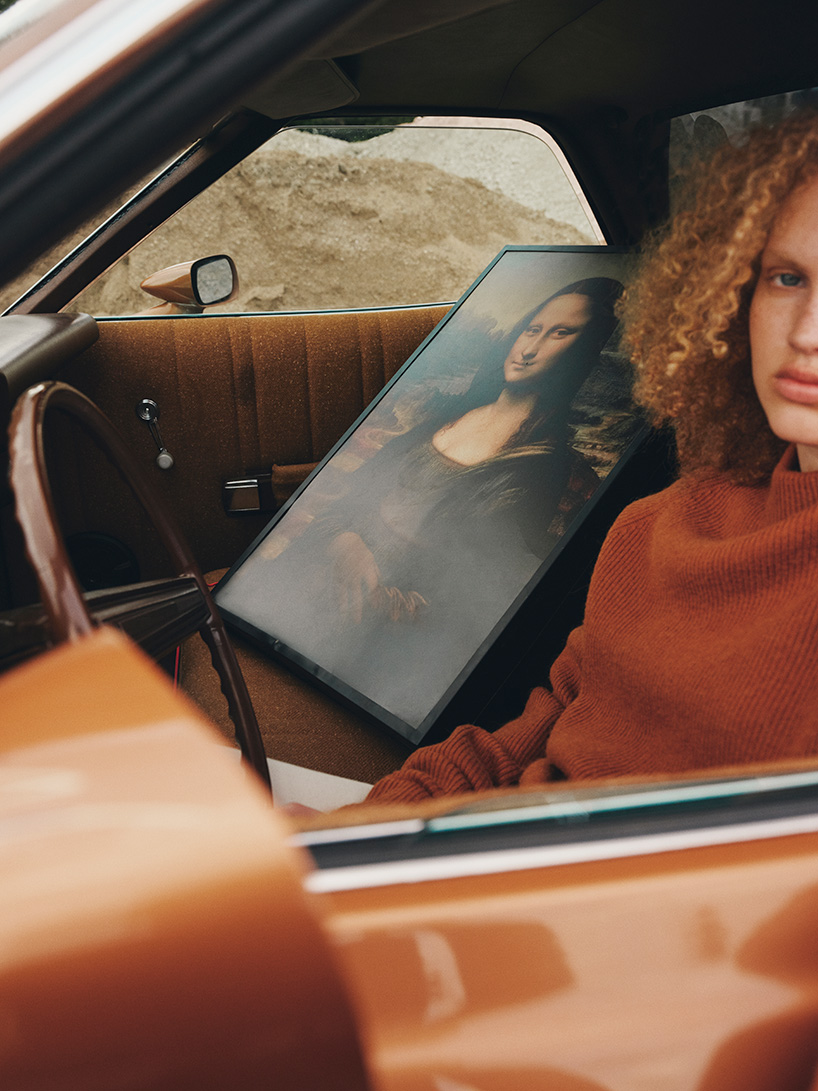 mona lisa backlit artwork — $99
DB: you've mentioned that the ethos of MARKERAD involved 'adding emotional value' to everyday objects. how would you say fashion and furniture design compare in this regard?

VA: the idea is bringing a sense of luxury to these everyday items. coveting a clock or a chair makes it intrinsically more valuable to you, no matter what the actual cost of it might have been. I think a lot about my 17-year old self and how I never had a clock that I cared about. we see this all the time in fashion, whether it's a pair of sneakers that you waited in line for or scavenged the internet to find, and I want to bring this same sense to furniture and the items that surround you at home. we're in this world of "fit pics" but no one really takes pride in the place they live.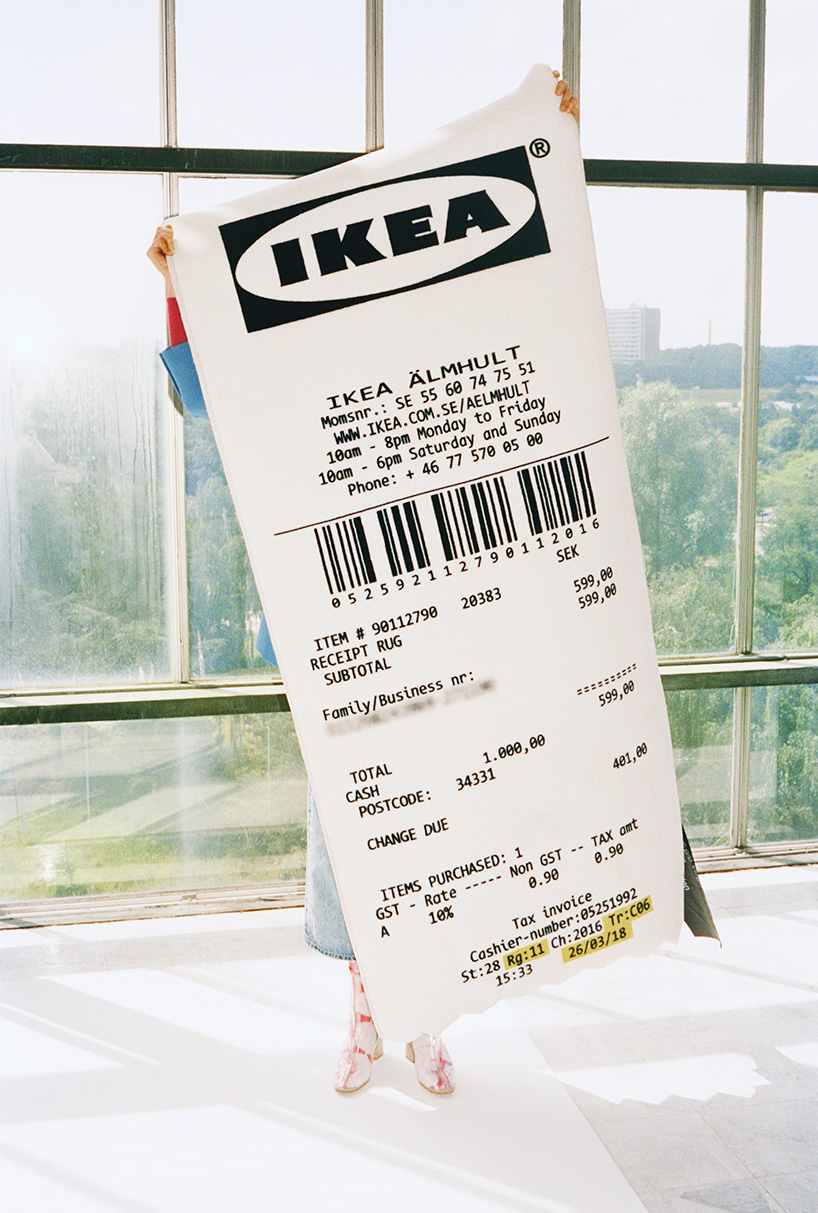 rug, low pile, 2′ 11″ x 6′ 7″ — $99
DB: where do you see the intersection of art, design, fashion, and furniture heading in the next few years?
VA: I want the niche culture that started as this streetwear movement to move on and become pop culture. I want another person to come in after me, whether it's in fashion or in furniture at IKEA or in shoes at NIKE, and do things that wouldn't have been able to been done before.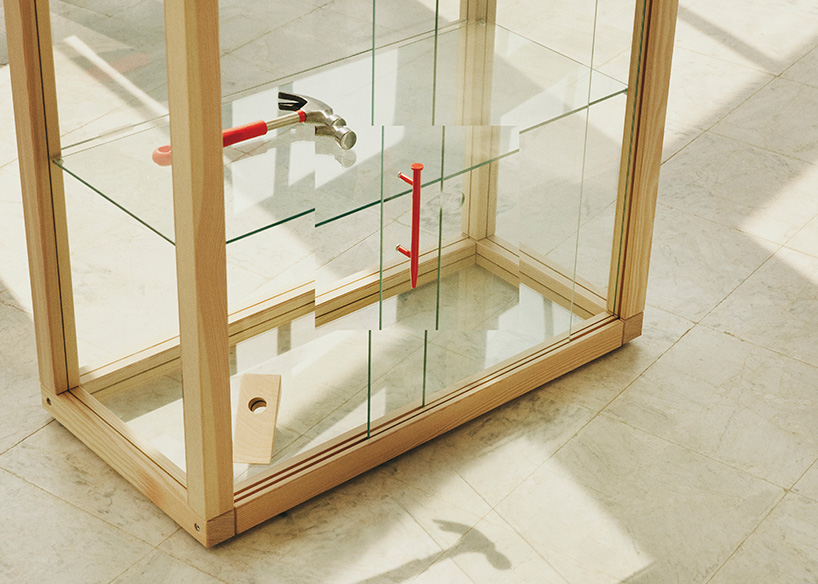 glass-door cabinet, 31 1/2 x 31 1/2″ — $199
project info:
collection name: MARKERAD
designer: virgil abloh
collaborator: IKEA
release date: november 1, 2019
IKEA
(79 articles)
jun 18, 2020
jun 18, 2020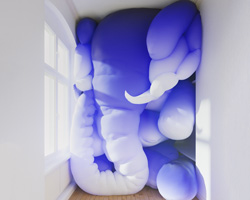 jun 18, 2020
jun 18, 2020
may 19, 2020
may 19, 2020
may 14, 2020
may 14, 2020
may 12, 2020
may 12, 2020
mar 11, 2020
mar 11, 2020
mar 30, 2020
mar 30, 2020
jan 21, 2020
jan 21, 2020
jan 17, 2020
jan 17, 2020
a diverse digital database that acts as a valuable guide in gaining insight and information about a product directly from the manufacturer, and serves as a rich reference point in developing a project or scheme.