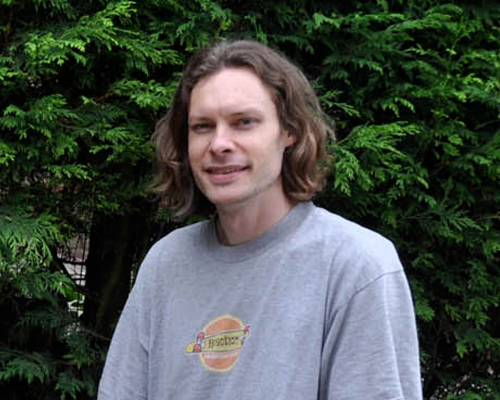 dec 04, 2014
interview with designer julian mayor
julian mayor with his graziano chair
julian mayor is an artist and designer based in london. his work is inspired by the sculptural possibilities of computers combined with industrial and craft making processes. after graduating from the royal college of art in 2000 he worked in california as a designer for IDEO design consultancy. on returning to london in 2002 he worked for pentagram and other design studios before teaching 3D modelling at the london college of communication and starting to exhibit his own work. he told designboom more about his work and influences.
designboom: what originally made you want to become a designer?
julian mayor: the idealistic answer would be because I love creation and the culture of making things. the realistic answer is because I quit or was fired from everything else.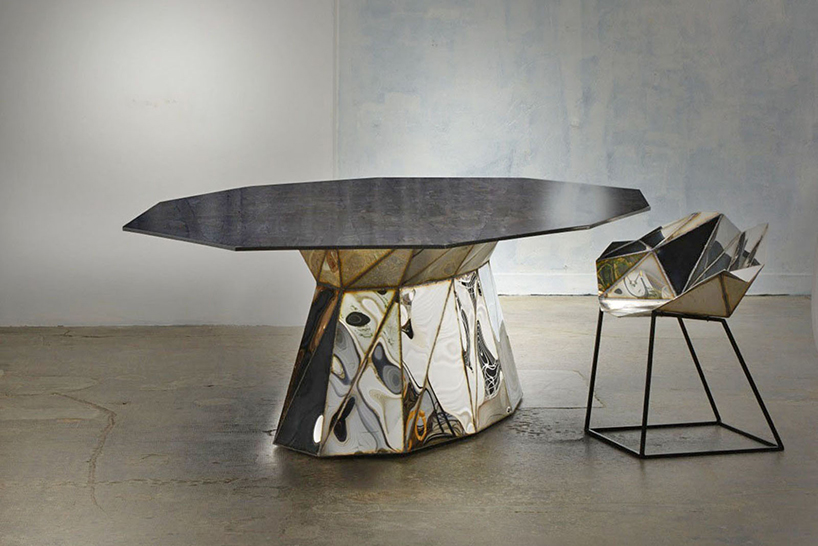 parallax table and chairs, 2014
photo by gilles pernet
DB: how would you describe your approach to design?
JM: I would describe it as 'techno-craft'. technology is seen as a facilitator, something that acts as a means to an end, a distinctly rational way of looking at the world. craft, on the other hand, is seen both as a means to an end and an end in itself, a continuous process that involves making-do, imagination and fun. traditionally, craft and technology have been seen as 'either-or' ways of looking at the design process and in judging whether an object is a good design. but I think i'm part of a generation of designers that are using craft and technology not in competition, but together. we are creating objects that keep a technological sensibility, but that have the warmth and unique appeal of being hand made.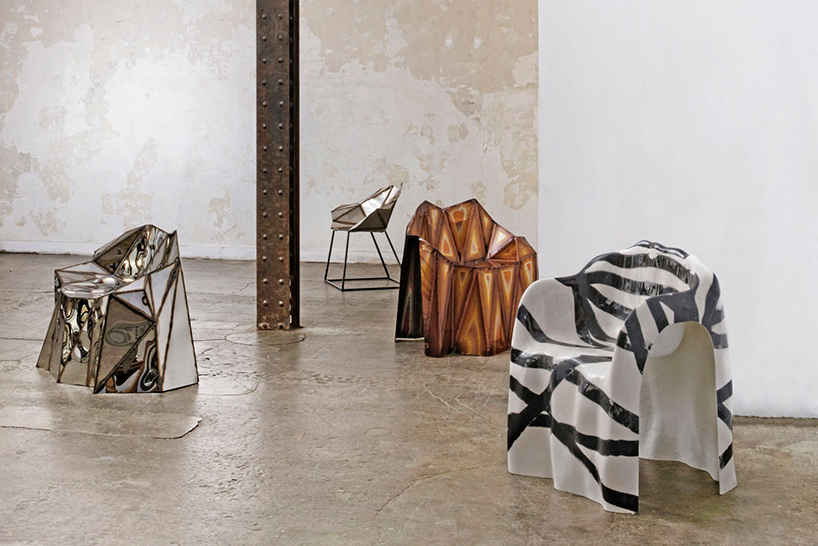 view of the exhibition at galerie armel soyer
photo by gilles pernet
DB: who or what has been the biggest single influence on your way of thinking?
JM: I hope that my design work is influenced from a wide variety of sources, richard deacon, franz west, ron arad but also by the culture of computing, the internet (whatever that is), and the task of sitting on a december morning welding in the cold.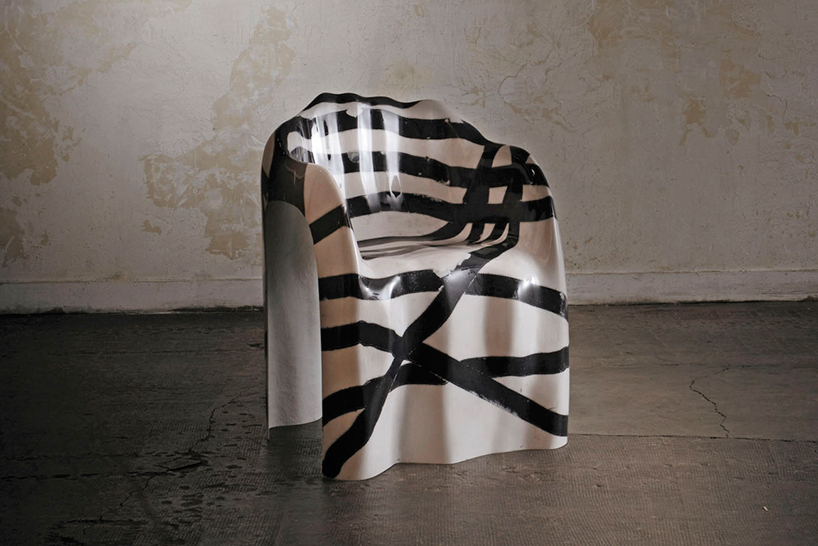 strata chair, 2009
photo by gilles pernet
DB: has anyone or anything recently challenged your views on design?
JM: working with armel (at armel soyer) and renaud (at 21st21st) is always challenging and inspiring, they push me to try new things I wouldn't have thought of on my own.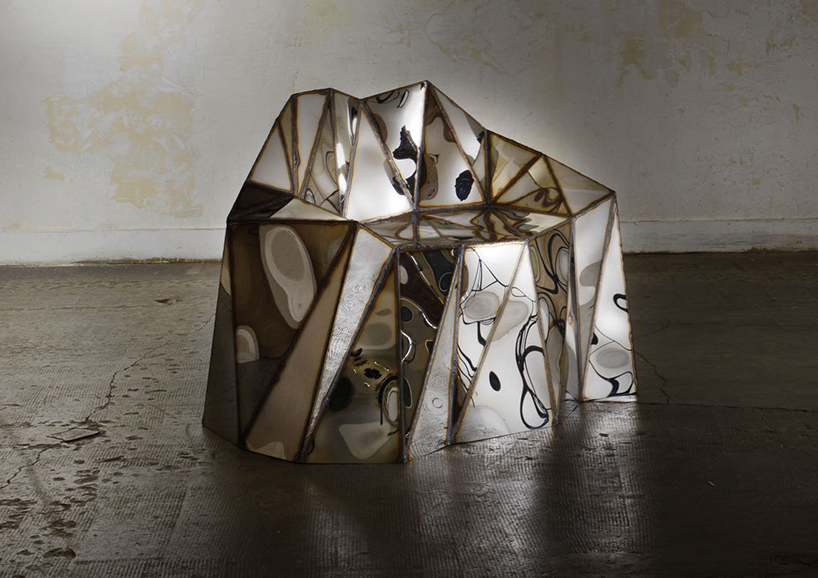 glenda chair, 2012
photo by gilles pernet
DB: what would you say is your strongest skill and how have you honed that skill over the years?
JM: I am impatient and patient at different times, I think knowing when to push and when to wait is some kind of a skill. my parents and family are my strongest asset, they help me with everything I do and pick me up when I am feeling crazy.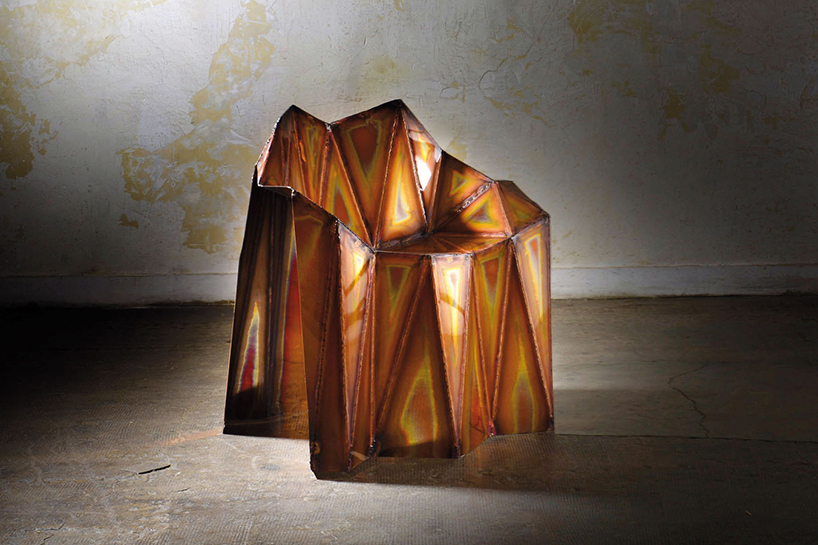 copper fernando chair, 2012
photo by gilles pernet
DB: what materials do you enjoy working with the most?
JM: at the moment I greatly enjoy working with metal, welding is very satisfying. I really hope to develop the carbon fibre direction more, it is a very unforgiving material that is perhaps not best suited to my temperament but I will persevere!!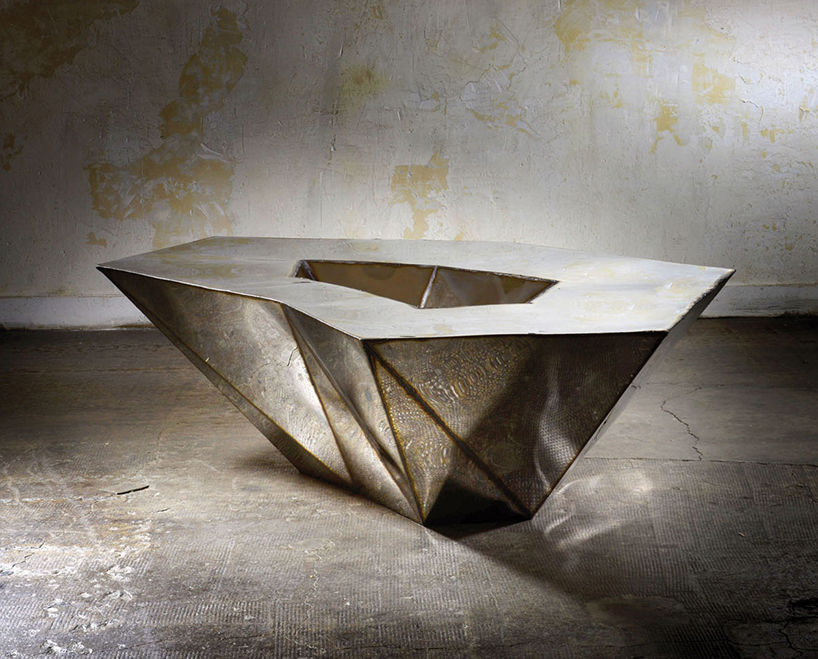 lunar table, 2013
photo by gilles pernet
DB: what are your thoughts on specialisation vs generalisation?
JM: a good designer knows where they need to be a professional, e.g. devote substantial time to learning and practising a particular area, and where being an amateur is good enough, or occasionally even beneficial to the feeling they are wishing to create. on the other hand, they know when being an amateur is not good enough, and when to draw on the skills of other people to help realise or edit their projects.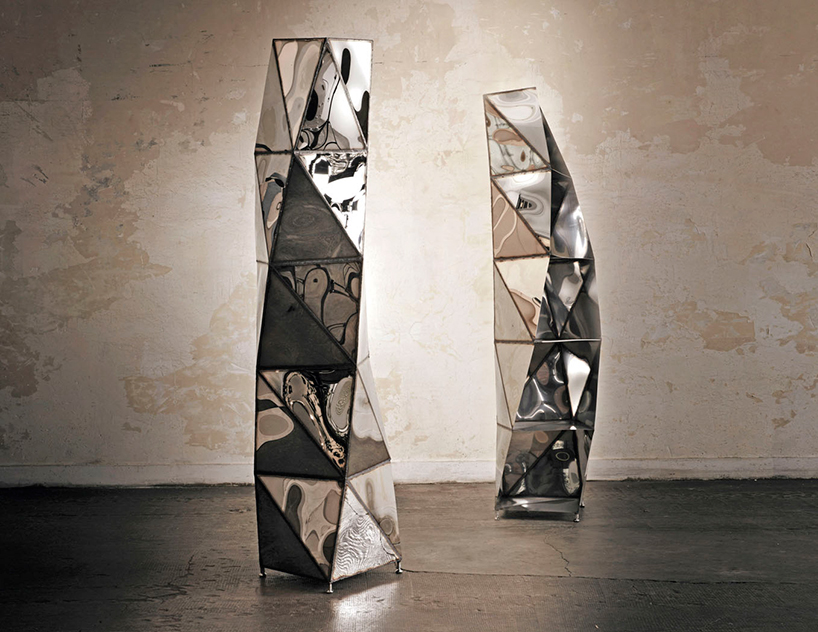 spiral column, 2013
photo by gilles pernet
DB: how do you think online design resources have influenced the design being produced today?
JM: all I know is I'm addicted to reading design blogs – designboom, dezeen, sight unseen, facebook, instagram, I check them multiple times a day – I especially enjoy reading the comments…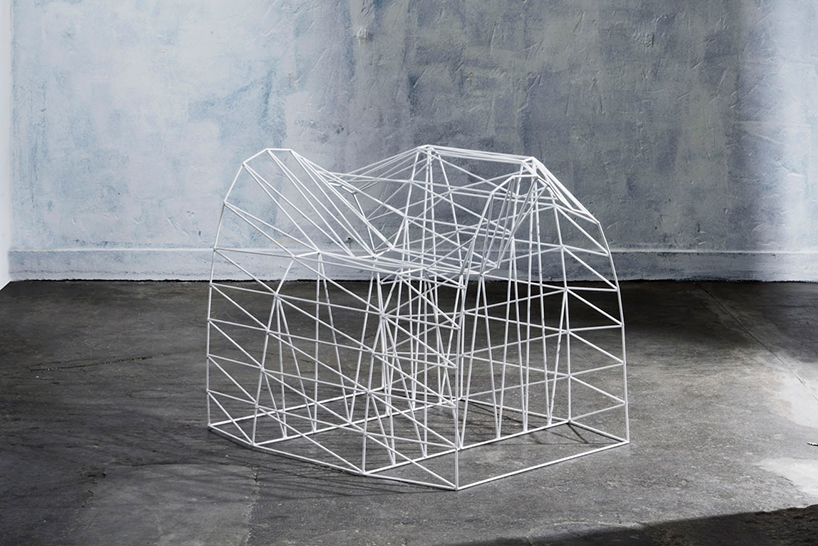 organic loop chair, 2012
DB: what are you currently fascinated by and how is it influencing your work?
JM: I am currently reading a book on the iranian artist monir shahroudy farmanfarmaian, I think her work is amazing.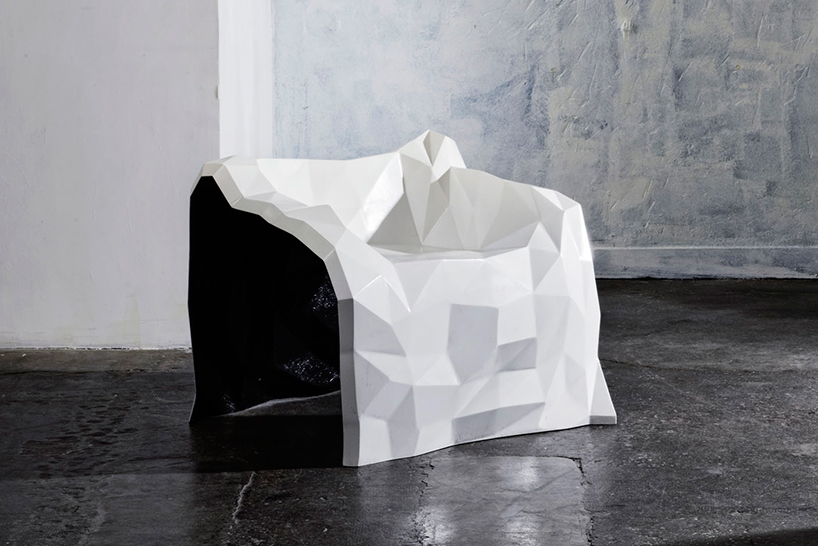 general dynamic chair, 2014
photo by gilles pernet
DB: what are you most passionate about besides your work?
JM: my work is just about everything I have apart from my friends and family.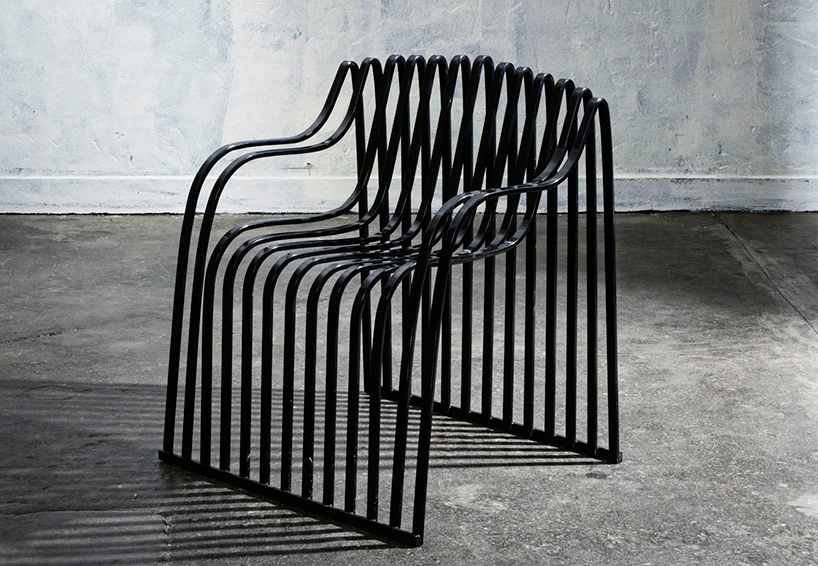 contour chair, 2000
photo by gilles pernet
DB: do you have any superstitious beliefs or rules that you live by?
JM: I can be paranoid, but I'm not really superstitious – if that makes sense?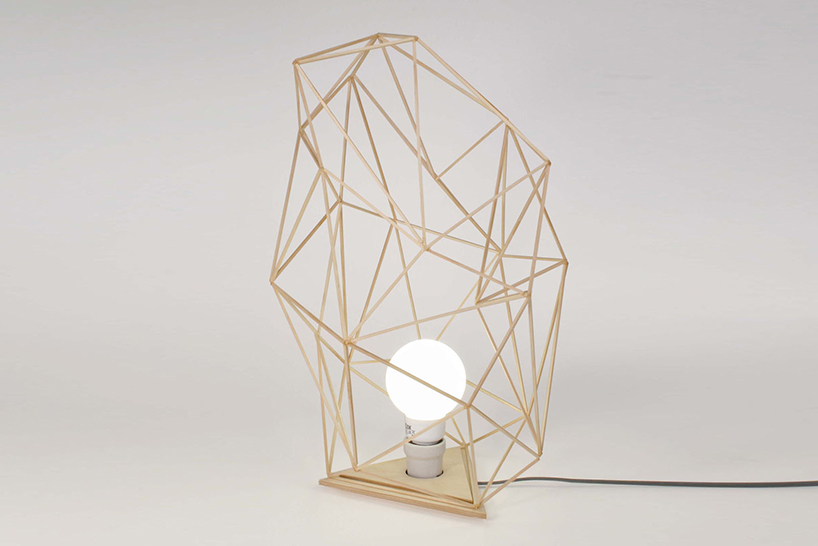 frame light, 2009
DB: what's the best piece of advice you have heard?
JM: people always tell me 'don't overthink it'. it's good advice that often I don't heed.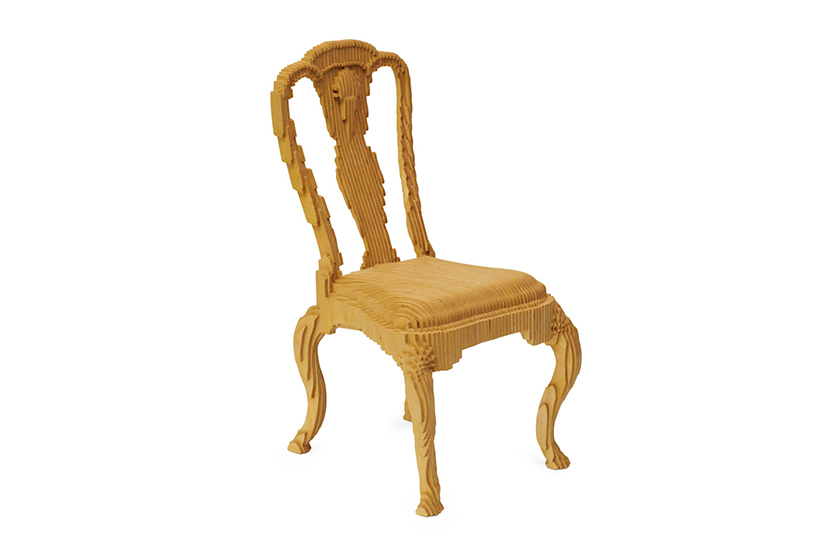 clone chair, 2005
DB: what's your personal mantra or motto?
JM: do your best.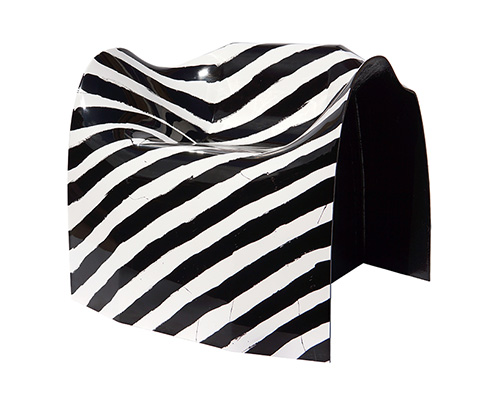 sep 19, 2015
sep 19, 2015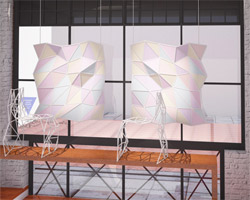 sep 16, 2014
sep 16, 2014
feb 10, 2014
feb 10, 2014
sep 21, 2013
sep 21, 2013
may 07, 2013
may 07, 2013
jan 17, 2013
jan 17, 2013
a diverse digital database that acts as a valuable guide in gaining insight and information about a product directly from the manufacturer, and serves as a rich reference point in developing a project or scheme.