apr 28, 2014
interview with graphic artist anthony burrill
graphic artist, print-maker and designer anthony burrill is known for his persuasive, up-beat style of communication. his work is held in the permanent collections of the victoria and albert museum in london, the cooper-hewitt national design museum in new York, and has been exhibited in galleries around the world.
DB: what originally made you want to study design and become a designer?
AB: my youthful obsession with music. I was interested in everything to do with music as a teenager, the sleeves, logos, videos. I grew up in the eighties, a decade where image was becoming increasingly important as a marketing tool. my favorite bands were all visually strong: the human league, kraftwerk, japan, adam and the ants. I would spend hours in my bedroom studying the record sleeves and listening to music.

I like it. what is it? 30 posters by anthony burrill

don't say nothing
DB: how would you describe your style to someone unfamiliar with your work?
AB: simple, direct, honest and engaging. I work with minimal means to produce work that engages and amuses.
DB: how do you ensure you keep an element of personality or character in your work?
AB: I work with a simple palette of colors, typefaces and materials and use whatever tells the story most effectively. I like to strip down the visual information as much as possible. my aim is to produce work that while being visually simple, has deeper resonance and meaning.
DB: who or what has been the biggest influence on your typographic and color preferences?
AB: I've always been fascinated by vernacular typography, hand-painted signs, scrawled messages – work that is simple and direct, but with a definite personality. I like to keep material choices simple, and that includes color. I specify pure color to print with, bright red, clear yellow and strong green, color straight out of the tin! I collaborate closely with printers to produce beautiful tactile prints, something that is impossible to achieve using mainstream techniques.
DB: what production techniques and materials have you enjoyed working with the most?
AB: I've worked with wood type over the past ten years, I'm interested in it for the quality of print and the feeling of restriction. I like to work within boundaries, I think it helps produce ingenious work. a lot of my early projects had small budgets, so I had to be clever with print in order to make interesting work. I've recently made a piece using wood veneer, it's definitely a technique I want to explore further.
DB: what are your thoughts on originality in design?
AB: it's vitally important to be original, to look outside the world of design for inspiration, not just re-work existing designs.
DB: how do you try to ensure you keep your work interesting for yourself and relevant to others?
AB: by leading an interesting life outside the studio, I travel a lot and I'm constantly looking for new and interesting things to find out about. I think being inquisitive is the key to creativity.
DB: are there any themes you avoid when choosing the statements you make in your work?
AB: like to retain a certain ambiguity, not refer to things that are topical, my aim is to make work that lasts and speaks about broader themes.
DB: how are your current fascinations feeding into your work?
AB: as I mentioned, I'm interested in working with wood veneer, it something I haven't tried before. I think it's an underused medium, definitely something to explore.
DB: what's the last thing that made you say 'wow'?
AB: standing beside bassenthwaite lake looking towards keswick in the lake district, the landscape is beautiful, I was in awe!
oct 26, 2010
oct 26, 2010
sep 28, 2010
sep 28, 2010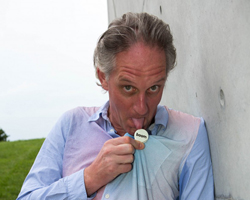 jul 29, 2016
jul 29, 2016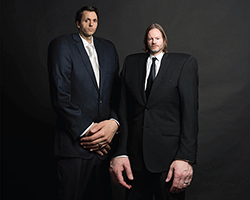 feb 21, 2016
feb 21, 2016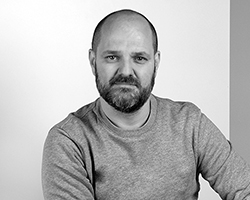 feb 06, 2016
feb 06, 2016