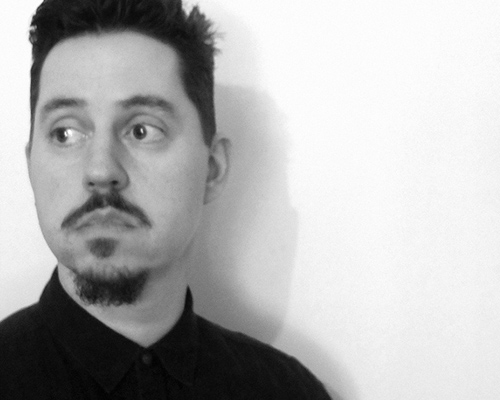 dec 26, 2014
interview with graphic designer tom muller of hellomuller

tom muller – founder of hellomuller
tom muller is the founder and design director at hellomuller. the london-based studio designs for technology startups, movie studios, publishers, media producers, filmmakers, and ad agencies, — eschewing the boundaries between creative disciplines to make modern work that is relevant, resonates and inspires — applying a craft-like finesse to the creation and execution of visual communication and identity across all platforms.
designboom: what originally made you want to become an designer?
tom muller: I grew up in a very design oriented environment. both my parents were interior designers, one of my grandparents was an architect and the other was a fine arts teacher and my great grand parents were also active in the visual arts — which, maybe inevitably, set me on a path towards design (it did help I grew up devouring american comics and european BD). I went on to study design and visual arts in high school; and after a detour studying product design at the henri van de velde institute I graduated in 1998 with an MA in graphic and advertising design from the royal academy for fine arts in antwerp.
after spending my first two years as a multi-media designer at a local comms agency in antwerp I moved to london in the summer of 2000 where I joined vir2L studios, an american dotcom agency; subsequently lost my job when the dotcom bubble burst, ended up freelancing a bit, co-authored a few books on digital design, got my foot in the door of the comics industry through working with ashley wood, spent 8 years at kleber design creating websites for pretty much every record label under the sun, had a brief stint as digital CD at studio output before setting up my own studio in 2011 where I continue to work across digital and print for clients in culture, entertainment and technology industries.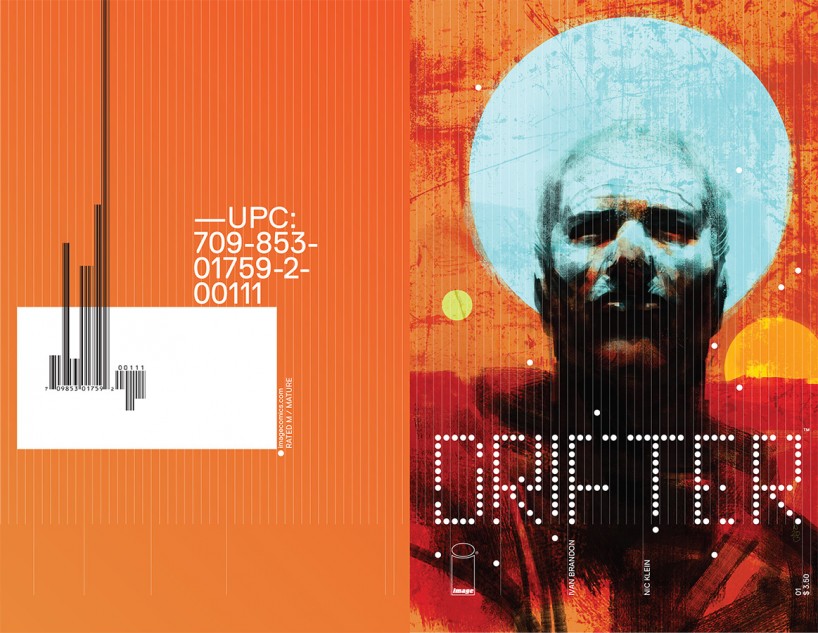 drifter cover
art by nic klein
DB: how would you describe your approach to design?
TM: I try to be as versatile as possible. I've always felt the urge to work in different disciplines and industries – from designing iOS app interfaces, to editorial illustrations, publication design for comics, tech startup websites, brand identities and typographic design. it keeps you aware of whats going on in any given creative branch and client industry, and I can cross-pollinate design solutions — things I learn on a digital UI project will invariably influence how I approach a brand identity, and vice versa.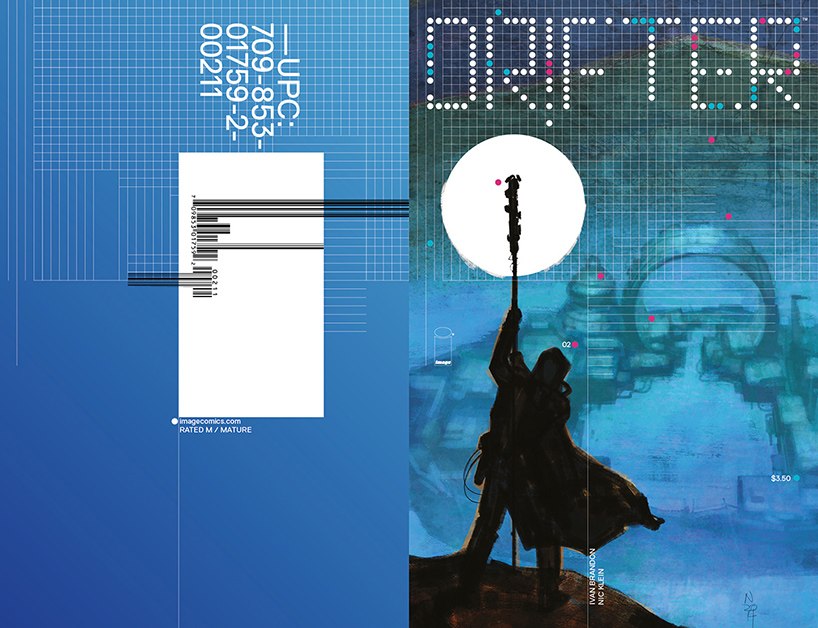 drifter cover
art by nic klein
DB: who or what has been the biggest single influence on your way of thinking?
TM: my dad had a huge influence on how I approach design thinking. As an interior designer he kept telling me that when designing a kitchen you need to design the patterns on the tea towels and the coffee mugs as well as the actual space — meaning nothing is designed in isolation and you always need to look for those connections. in a way it was his version of massimo vignelli's idiom 'if you can design one thing, you can design everything'.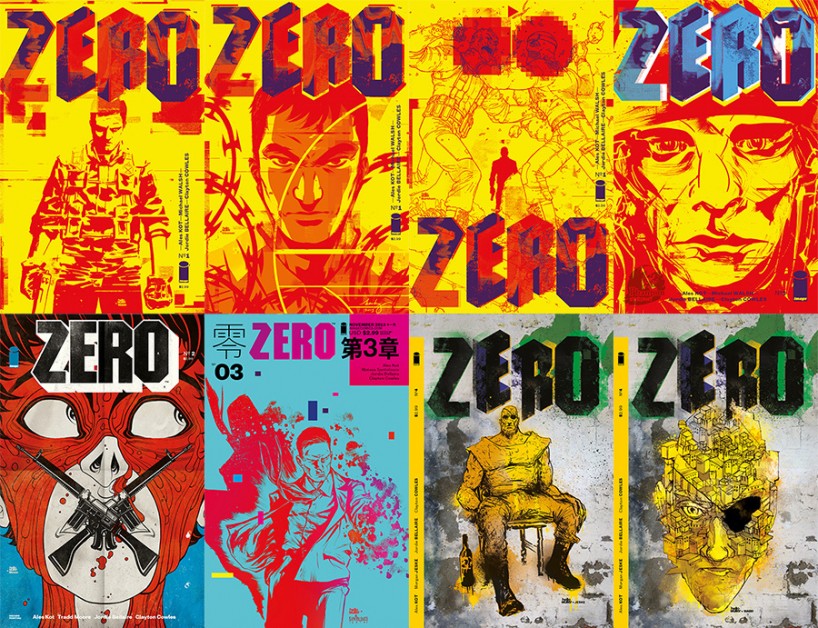 ZERO covers
DB: what would you say is your strongest skill?
TM: this is one of the questions that would be better answered by the people who I work with and for… I'd like to think I've become very good at design, with a natural feel on how to approach a given design problem — which is obviously a very subjective answer. but I do believe that over the years of working across disciplines I've acquired an insight in how design can work across multiple platforms and media.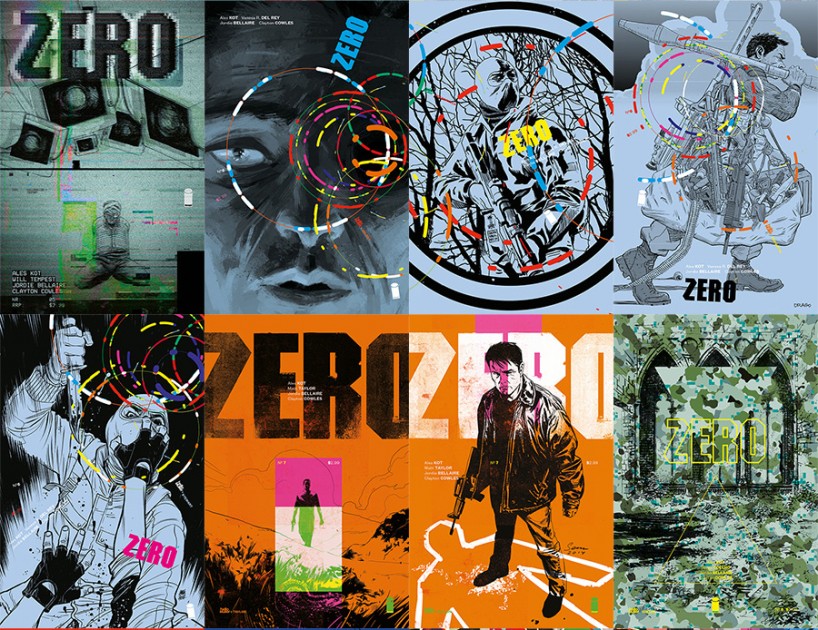 ZERO covers
DB: what type of brief or project do you enjoy working on the most and why?
TM: any brief that brings a challenge and allows for creative exploration. I don't think I have any particular type of project in mind because I can get as much fulfilment out of designing a book or developing a brand identity. I do believe though, that as much as the type of brief matters, its the type of client thats equally as important. a project is never a one-way street, and my most successful work has always been a result of close collaboration and discussion with business partners and clients.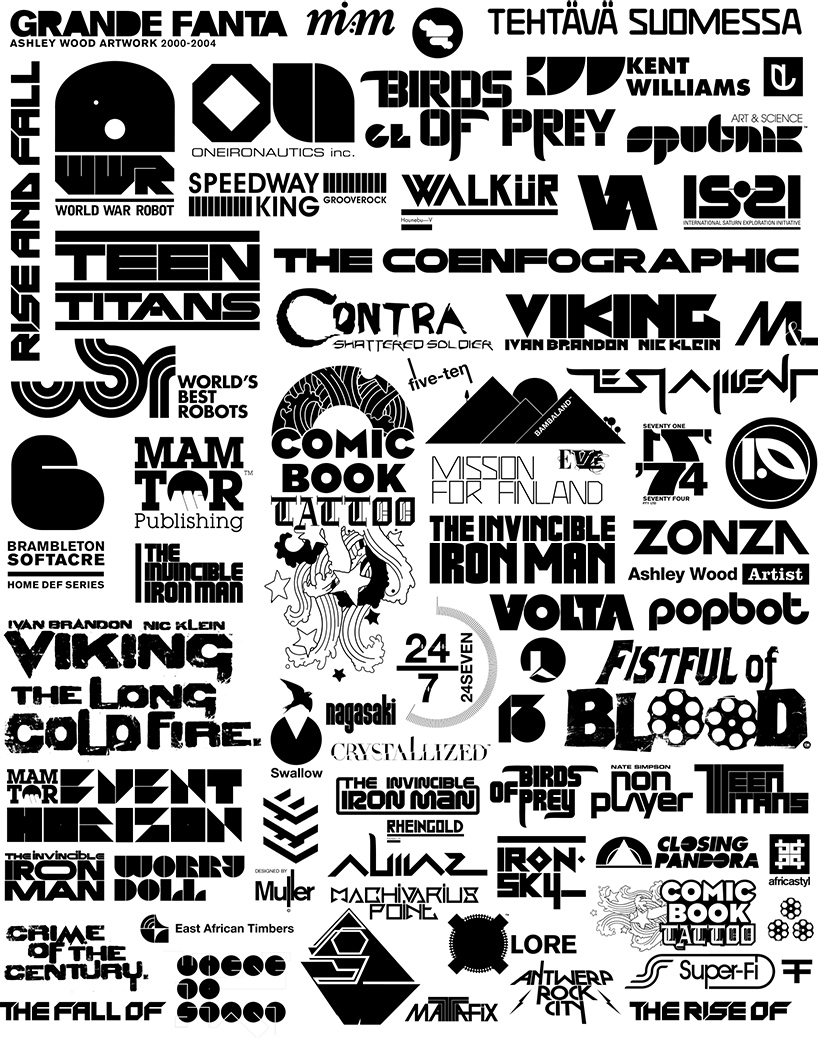 various logos by hellomuller
DB: what are your thoughts on specialisation vs generalisation?
TM: personally I see myself as someone specialised in graphic design who happens to work across different fields and disciplines, which brings with it certain acquired skills and insights, rather than focussing on only one area of creativity or design. I think specialisation to a degree is a good thing because you can really hone a certain skill set, but you can't work in a vacuum, so I always advocate to know as much as possible about related skills in your field, if only because the greater insight will help you become better at what you do yourself.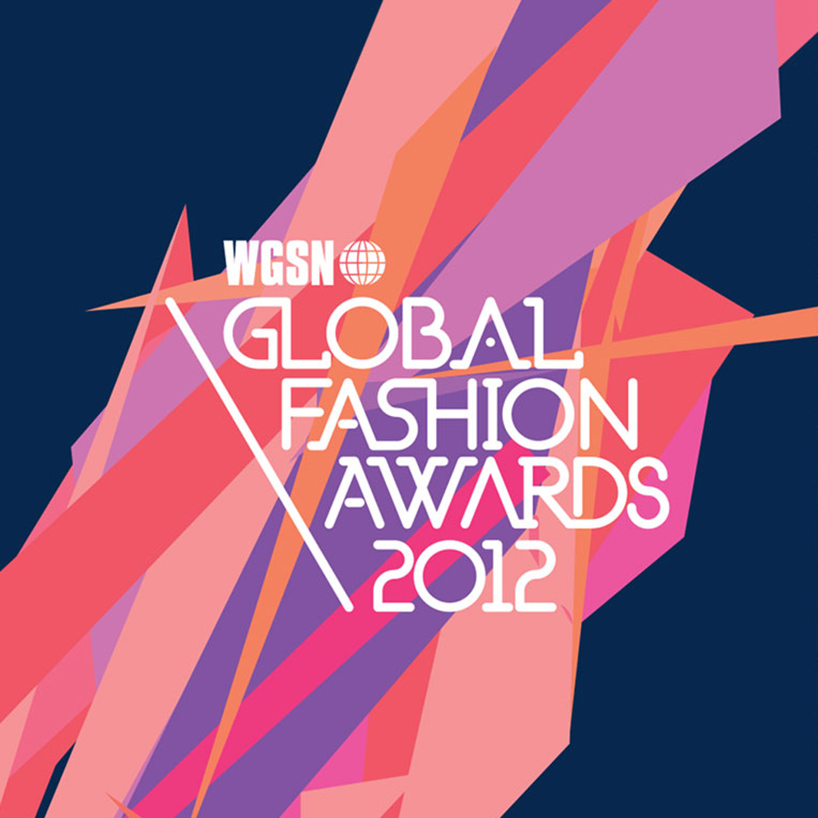 global fashion awards 2012 identity
DB: how do you think online design resources have influenced the graphic design being produced today?
TM: the internet gives you immediate access to a constant unending stream of (creative) information. for designers this is a fantastic resource, both in terms of inspiration, learning techniques, design theory, creating communities, building your own profile and even finding work — which I believe is a great thing. sure, we see a lot of work that is similar, and designers and ad agencies co-opting styles and trends, but at the same time that online environment encourages experimentation original work (which eventually will become co-opted). if anything online design resources have made that life cycle a lot faster.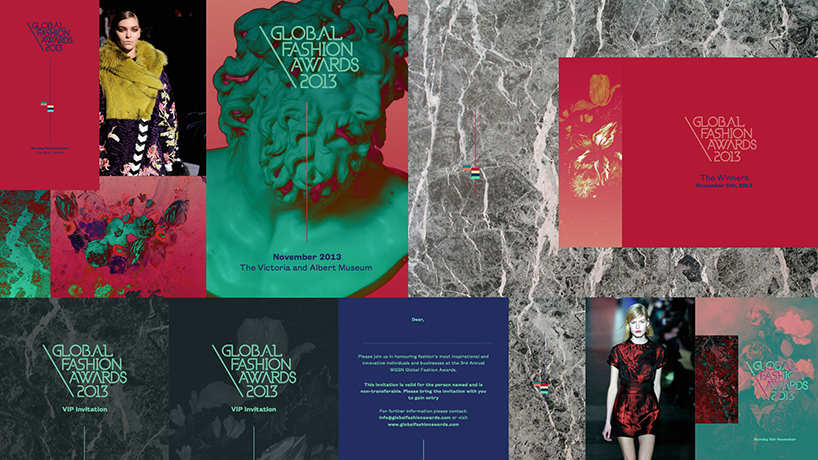 global fashion awards identity 2013
DB: what are you currently fascinated by and how is it feeding into your work?
TM: I've always been fascinated by design in all its forms, ranging from graphics, to architecture, film and comics. if you want to have a look at what's in my head at the moment you can check out my Ffffound profile.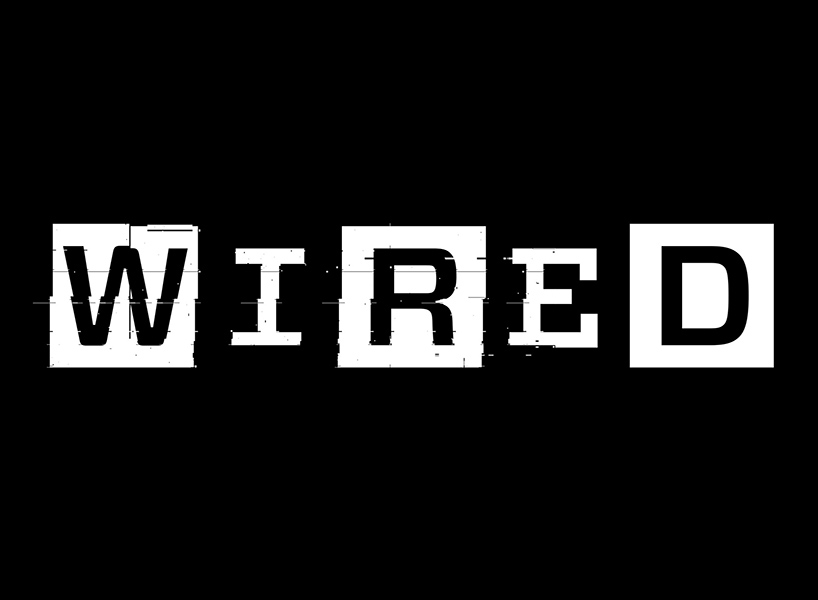 WIRED magazine 'glitch' logo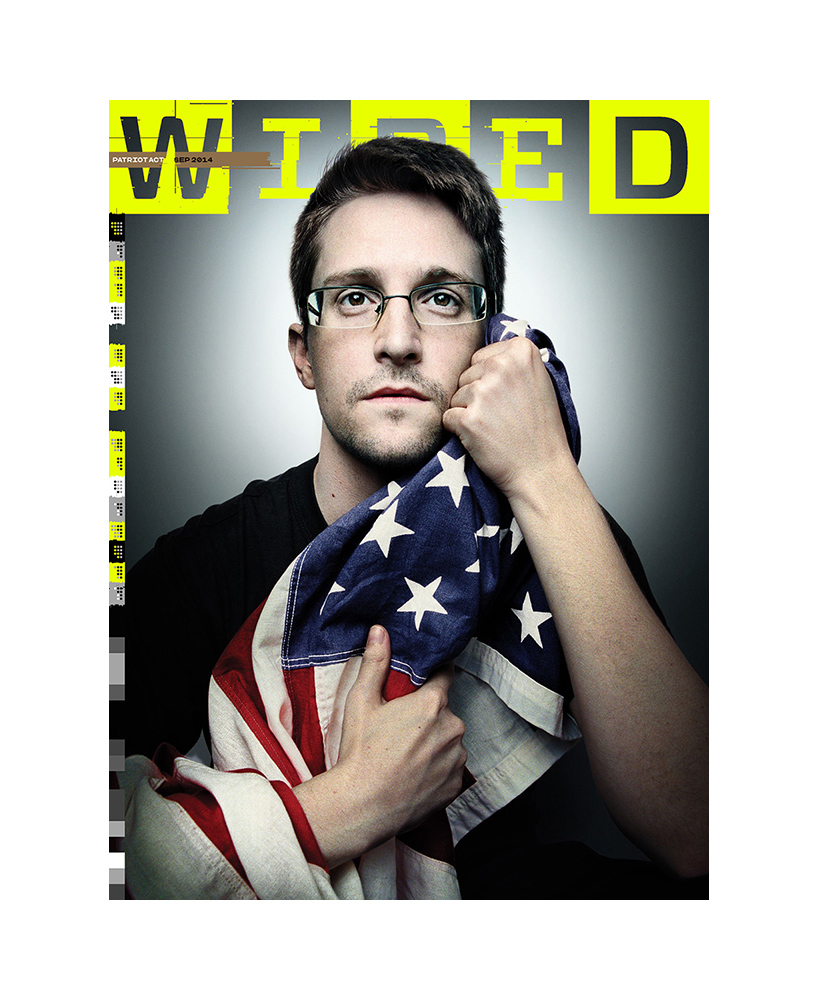 WIRED magazine 'glitch' logo in use
DB: what are you passionate about besides design?
TM: I feel I'm very lucky I can make a living doing the thing I'm passionate about – for me there's no separation.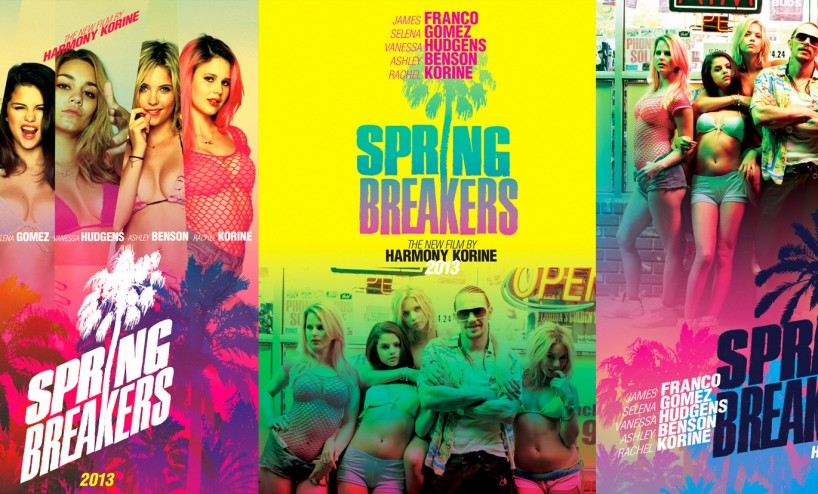 spring breakers movie posters
DB: do you have any superstitious beliefs or rules that you live by?
TM: I do have some mild OCD habits of organising everything on my desk at 45º or 90º angles and make sure everything is flush aligned.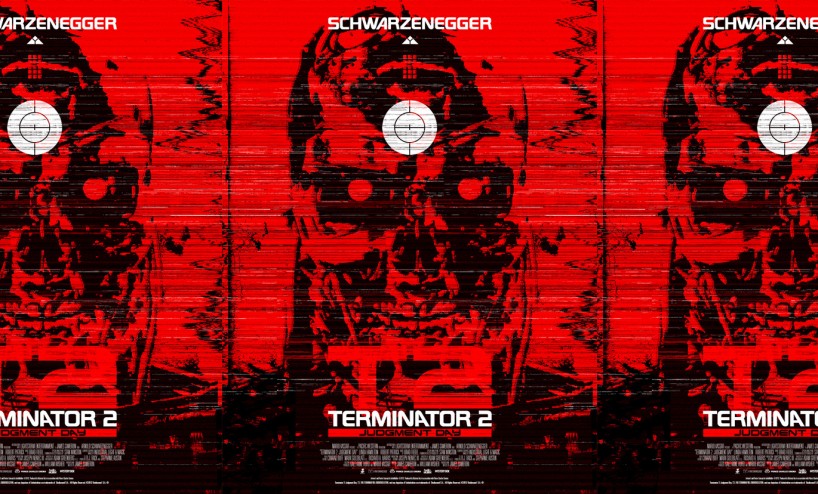 terminator 2 poster
DB: what's the best piece of advice you have heard?
TM: design isn't a 9-5 job. you can't switch on or off the creative process between 'business hours'. it's a way of looking at the world and something you (should) live and breathe.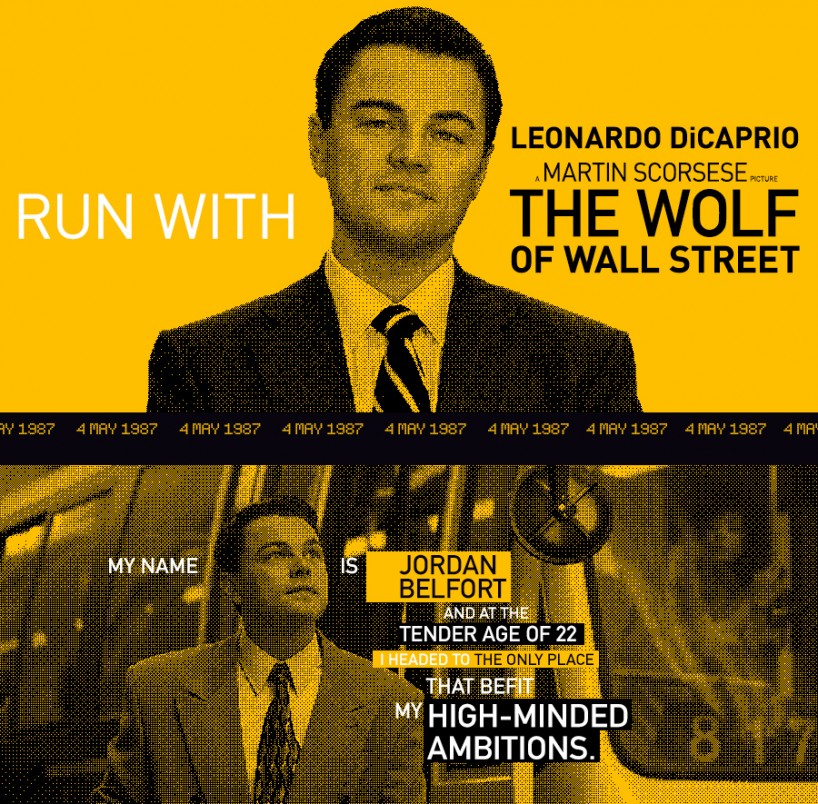 'run with the wolf' wolf of wall street infographics
made with glass eye inc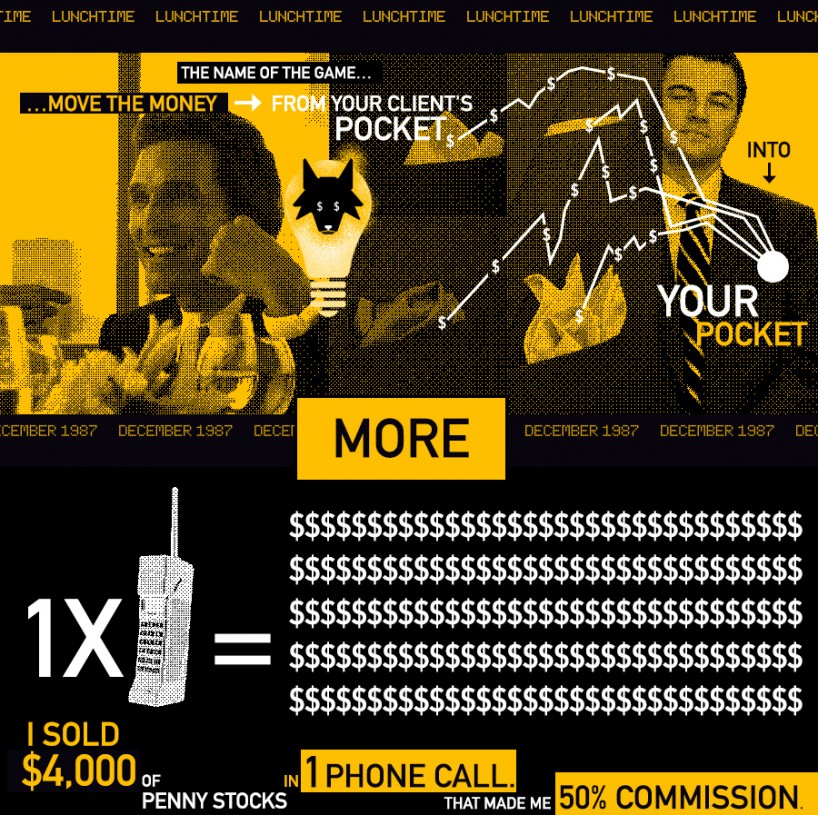 'run with the wolf' wolf of wall street infographics
made with glass eye inc
DB: what's your personal motto?
TM: be serious about your craft, but don't take yourself too seriously.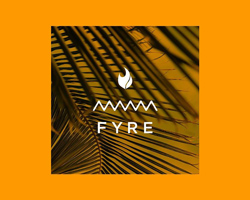 feb 10, 2019
feb 10, 2019
jun 21, 2018
jun 21, 2018
may 17, 2018
may 17, 2018
oct 04, 2017
oct 04, 2017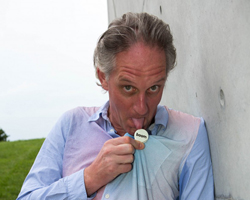 jul 29, 2016
jul 29, 2016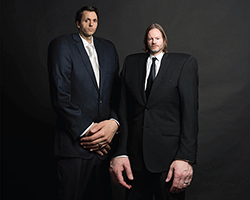 feb 21, 2016
feb 21, 2016
apr 25, 2020
apr 25, 2020
apr 10, 2020
apr 10, 2020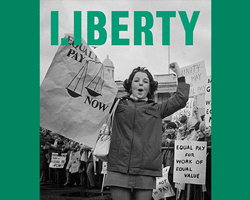 apr 08, 2020
apr 08, 2020
a diverse digital database that acts as a valuable guide in gaining insight and information about a product directly from the manufacturer, and serves as a rich reference point in developing a project or scheme.