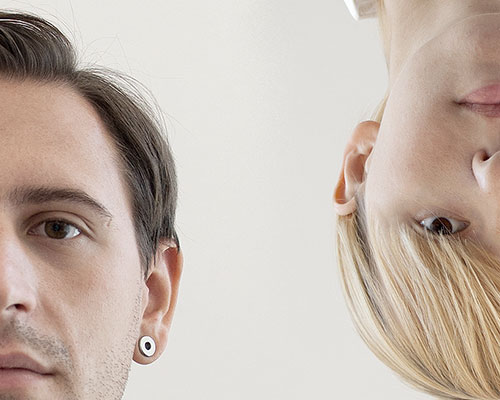 may 01, 2014
interview with italian design studio la tigre
interview with italian design studio la tigre: walter molteni and luisa milani
la tigre is an independent media studio in milano, run by luisa milani and walter molteni. the work on a variety of different projects, from web, print, branding and illustration. designboom spoke to them to learn more about their influences and approach…
DB: how did you meet and what made you want to start a studio together?
LT: we met the for the first time when we were 14, but after a year of school together we lost touch with each other. we met again 10 years later, and discovered that we both had a common passion for graphic design. it was love, and we became a couple. we were working in different graphic design studios, and we both felt it was the moment to quit and try to forge our own path. after a short while la tigre was born; we did it without thinking about it too much.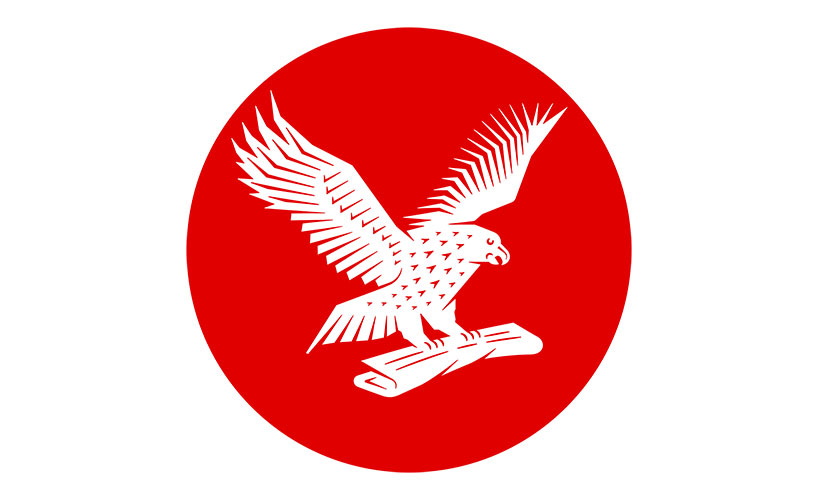 redesign of the independent's eagle – the official newspaper logo since 1986. the work is a part of the overall newspaper redesign directed by matt willey.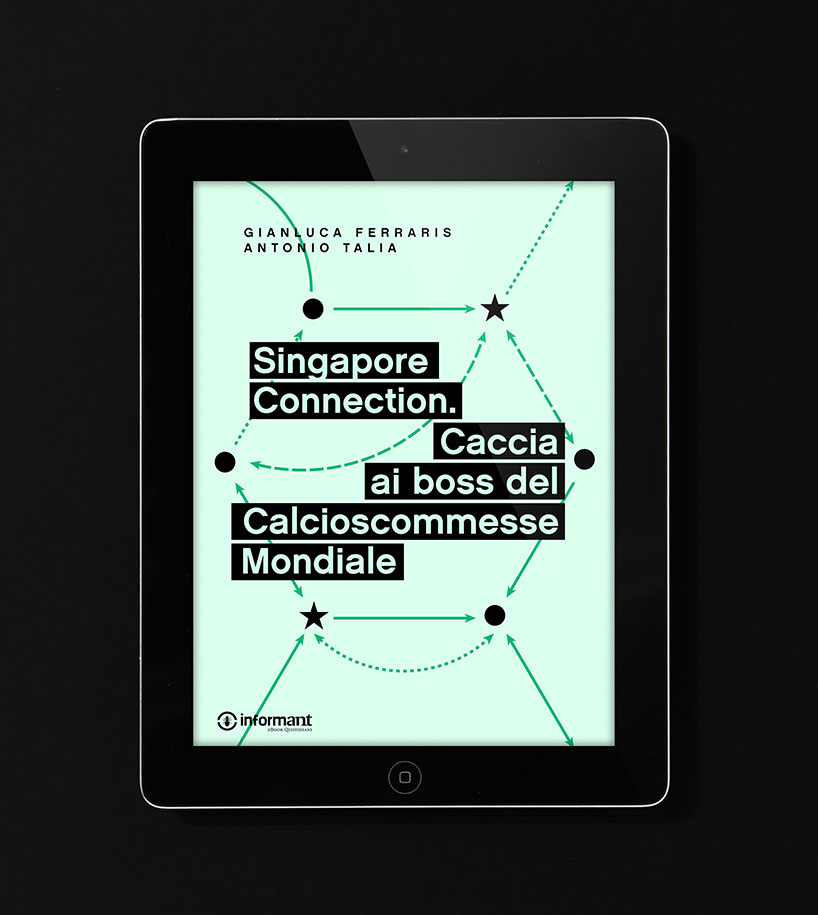 digital essay covers for informant, 2013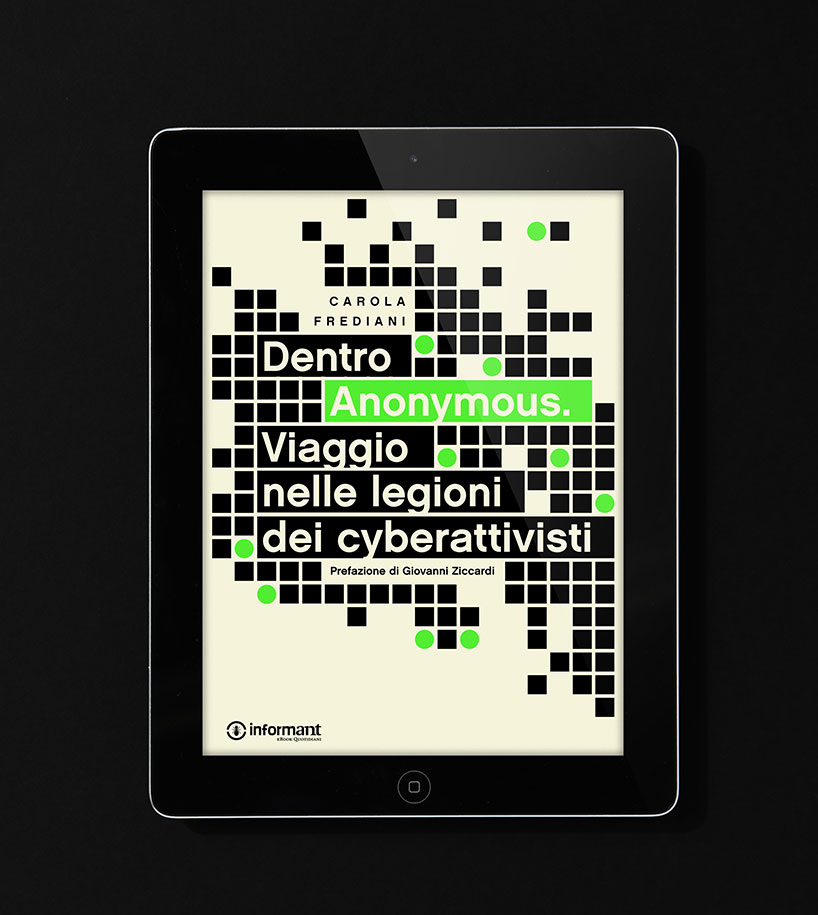 digital essay covers for informant, 2013
DB: how do you share the work load?
LT: usually, one of us takes the lead on a project and has contact with the client, but we brainstorm together and continue to exchange ideas throughout the design process. our projects are very much designed with four hands.
DB: which project have you enjoyed the most thus far?
LT: we really enjoyed working together on the design cover story of IL magazine. it was a quite big project with a really really tight deadline. there was such an energy in the air! we designed the issue's cover, a bunch of lettering, a full page opening, a full page infographic and a lot of illustrations all over the pages. it's one of the best examples of our work and collaborative process.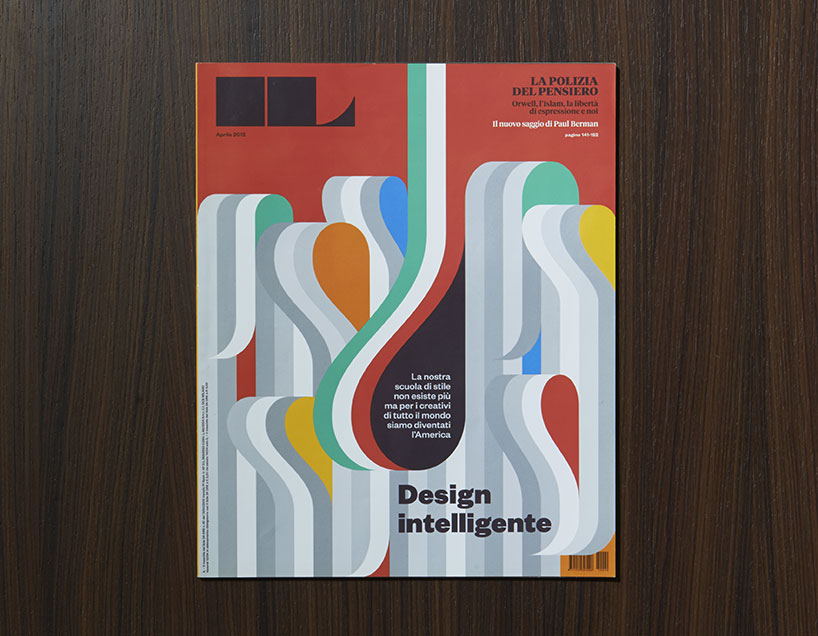 IL magazine special design issue, 2012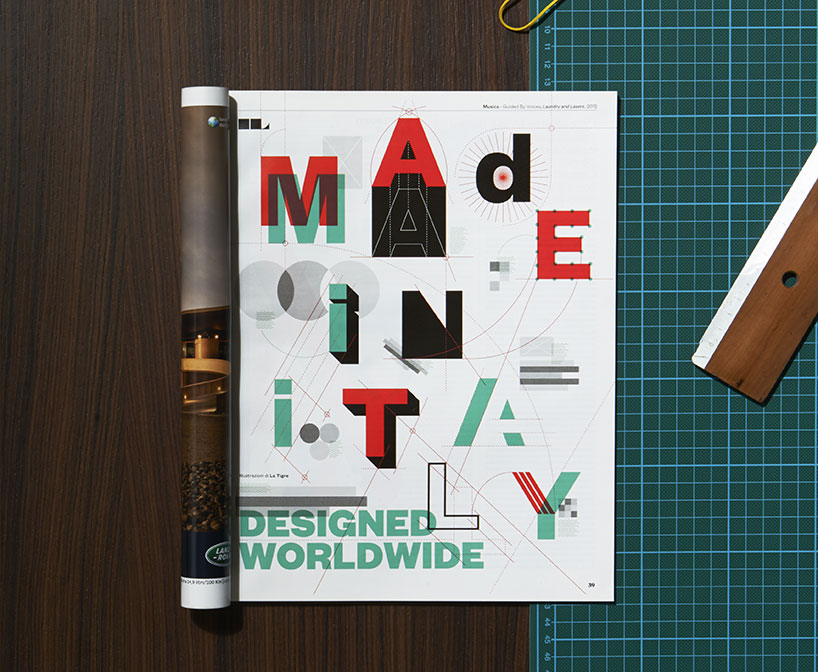 IL magazine special design issue, 2012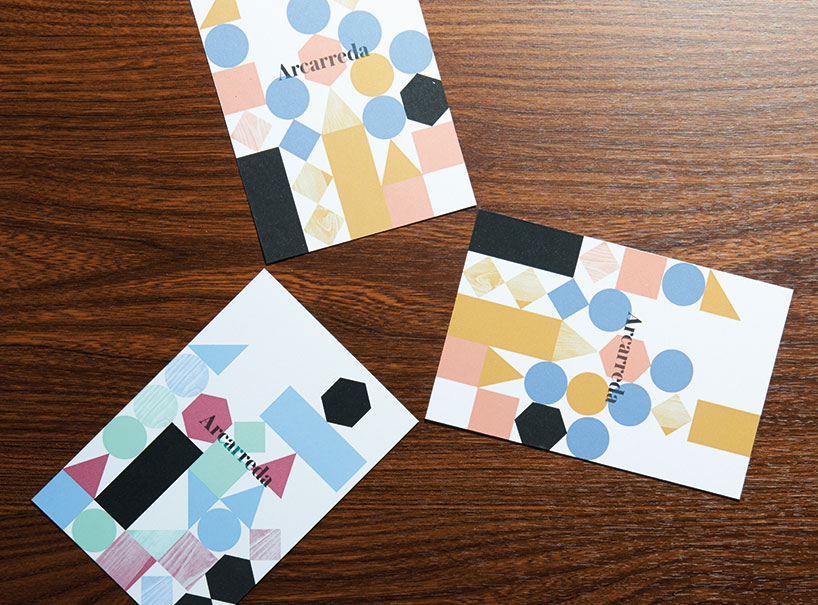 arcarreda identity, 2013 – a furnishings and household goods shop in milan. its prime focus is vintage scandinavian design and contemporary small leading design firm, but it also offers an interior design service.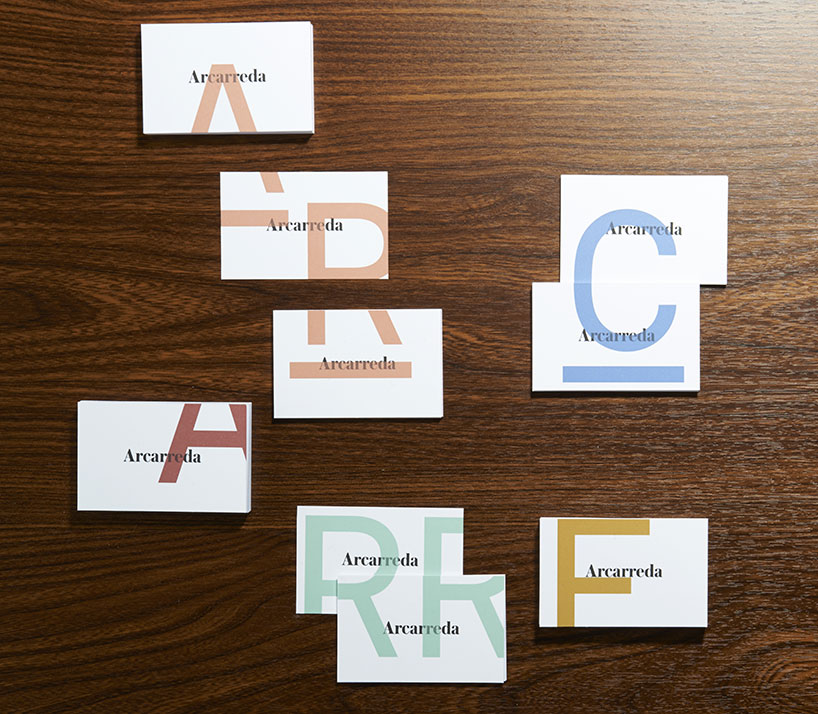 our proposal for the identity is complex and based on 3 reading levels. the 'hiding' contemporary level is based on a grid within the sans monospaced logo. it plays a dynamic and decorative role in the identity.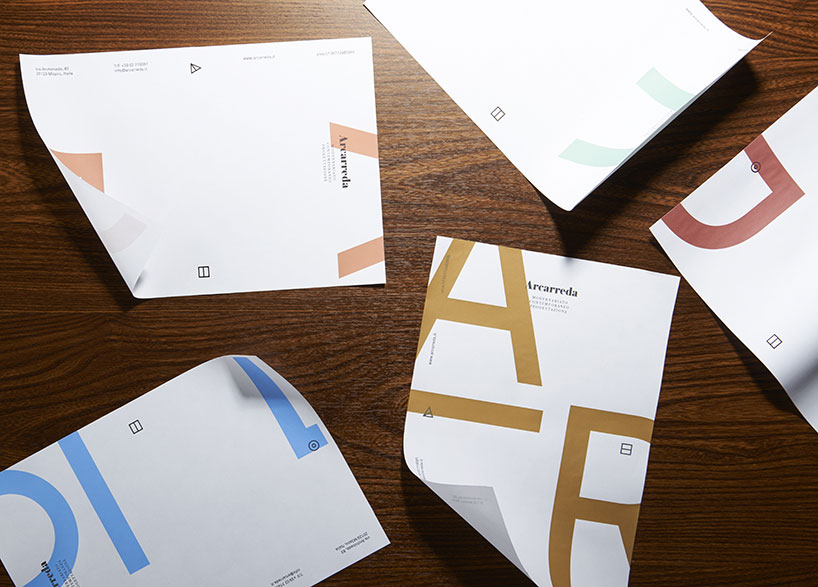 the institutional, ever-present, logo has a vintage touch. an abstract and simple icon set represents the third identity level meant to portray the interior design service.
DB: is there a particular medium or material you enjoy working with?
LT: we love print because because it brings the work to life, as a physical object.
DB: do you enjoy working with a specific brief from a client or having complete freedom?
LT: we like to have a brief, especially when working on a tight deadline, but not too defined. it's always a pleasure to find clients that give you a chance to explore different style. up until now we have never had complete freedom on a commissioned project — maybe it's a myth!
DB: what is the most important aspect of identity design for you, and how do you try to achieve it?
LT: in our opinion, a good identity has to be packed with personality. we study the character of our clients and what they do, how they do it and embody all of our discoveries in the identities that we create.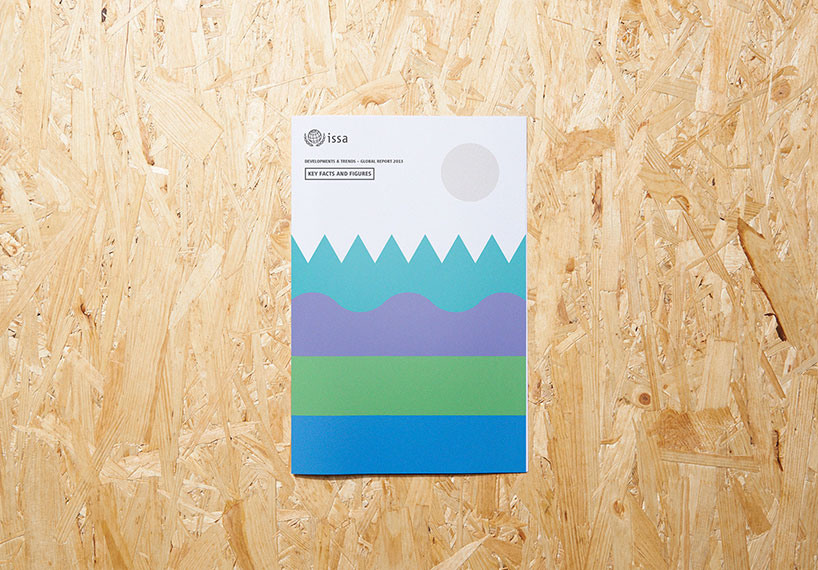 ISSA global report 2013 – records developments and trends for international social security association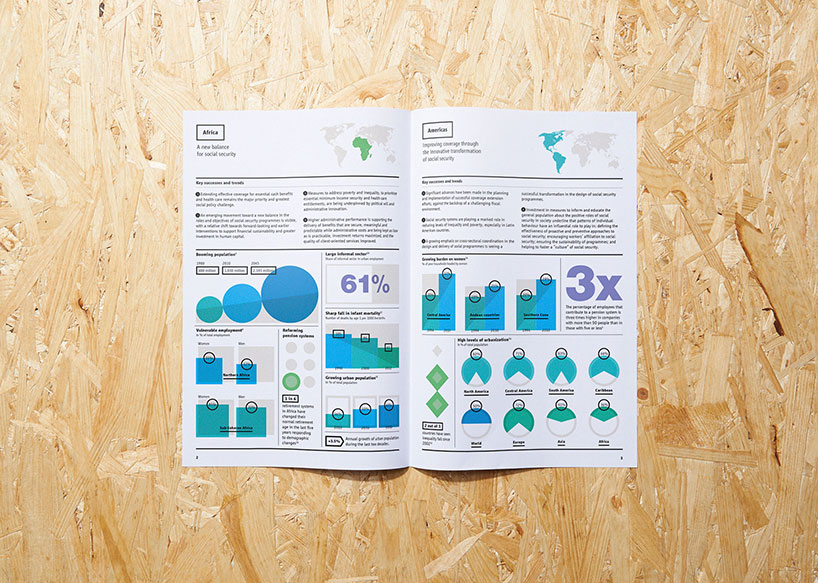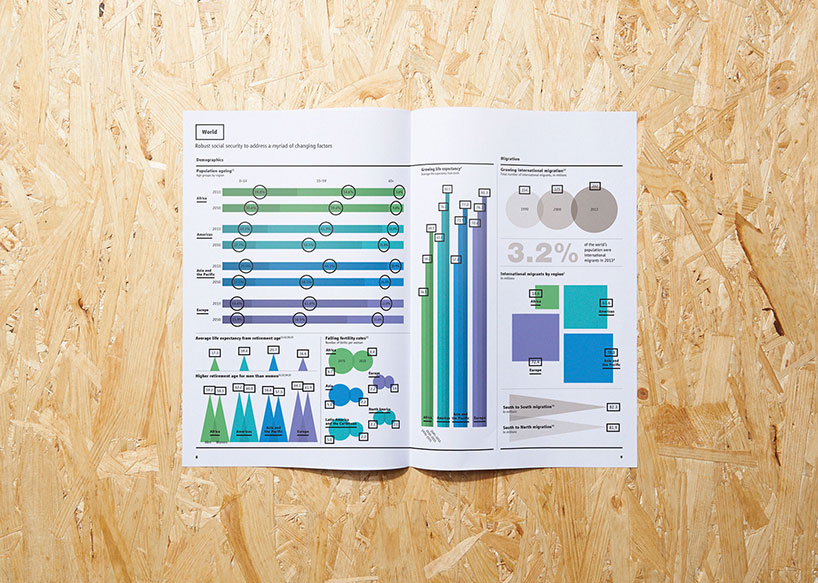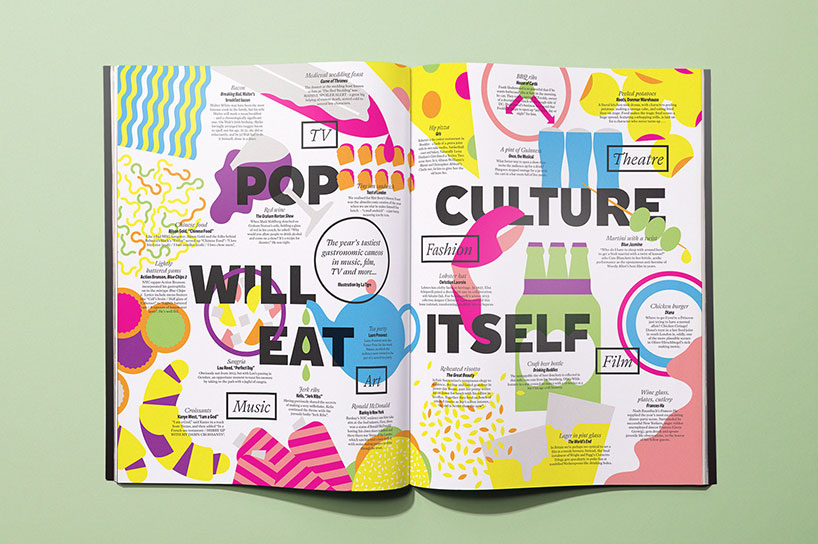 pop culture will eat itself spread for the independent magazine, 2012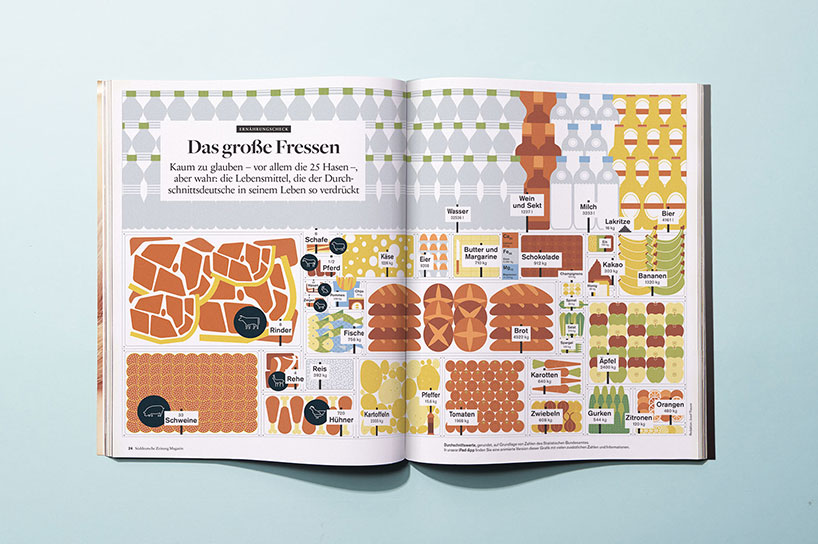 illustration for sudeutsche zeitung health issue, 2011
DB: what do you do to keep your ideas fresh?
LT: it's important to look around the web to be updated, not only in the graphic design field, but across all fields, whether it be: art, design, architecture, photography, cinema, or nature. we are trying to be a timeless graphic design studio. we try all the time to think a lot about projects, trying to explore beyond first ideas.
DB: do you draw and do you think its important for a designer to be able to draw well?
LT: our illustrations are based on geometric shapes, we only draw using the computer, we don't usually sketch by hand. it's an important skill anyway, because it really helps with synthesis.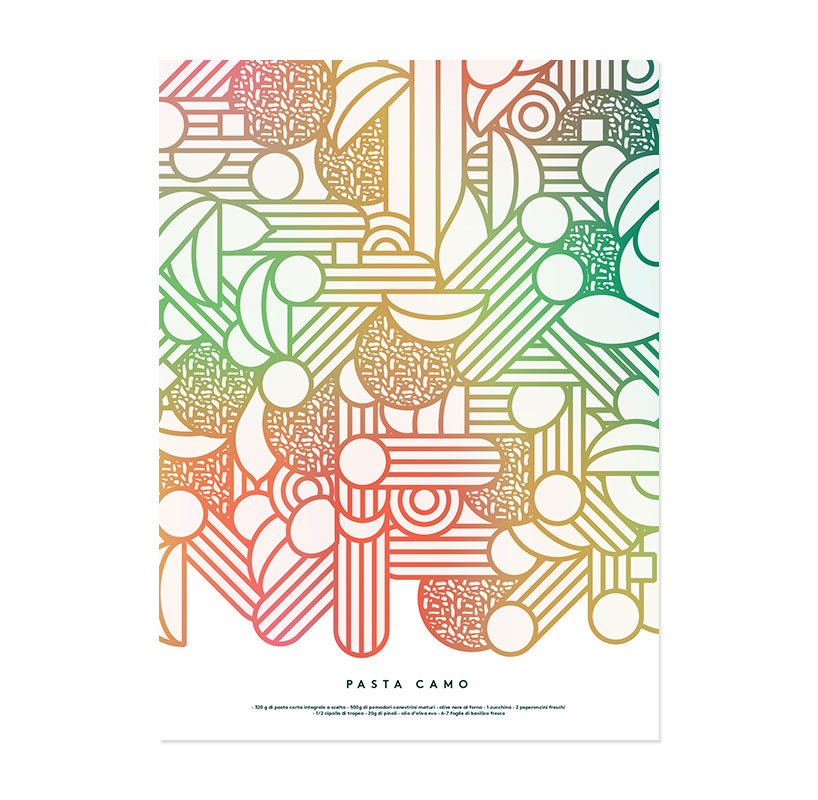 pasta camo poster, 2012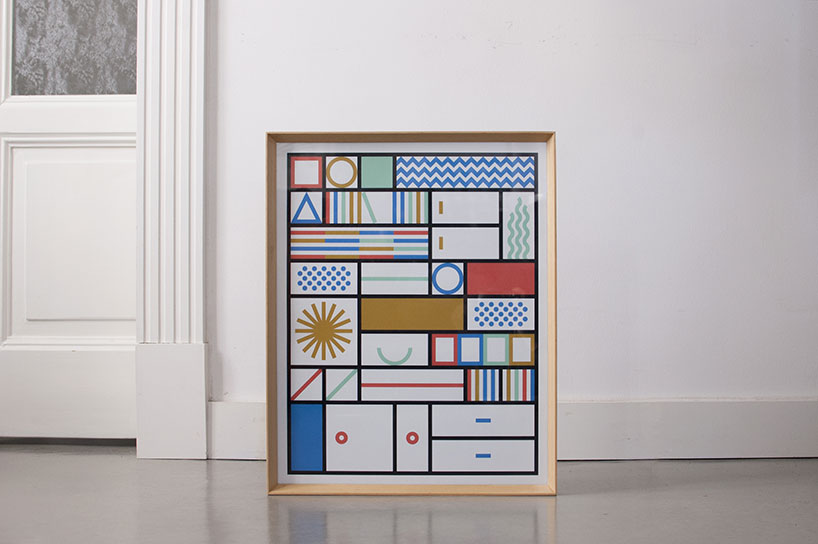 liberia poster, 2013 – corraini edizioni asked different designers to translate furniture into a poster, we designed our idea of the bookcase
DB: what do you know now that you wish you knew when you were a 18?
LT: time goes by faster than we think. 'carpe diem' [seize the day] is the trick to life.
DB: besides your work what are you both passionate about?
LT: we both love chilling out with our friends and our dog, a dachshund. walter loves so much to waste away his free time, luisa takes care of about 30 tropical plants that we have at our home and in our studio.
DB: do you have any superstitious beliefs or self imposed 'rules' that you live by?
LT: luisa tries all the time to have rules: get up early, do yoga every day, don't eat meat etc. but she often fails. walter doesn't have any rules.
DB: what do you hope to do in 2014 that you have never done before?
LT: design a rug!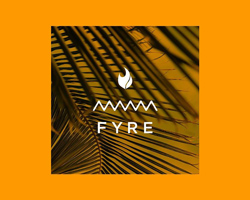 feb 10, 2019
feb 10, 2019
jun 21, 2018
jun 21, 2018
may 17, 2018
may 17, 2018
oct 04, 2017
oct 04, 2017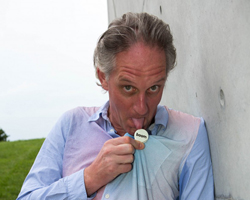 jul 29, 2016
jul 29, 2016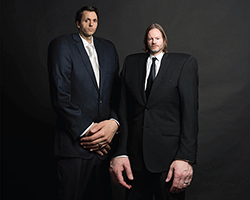 feb 21, 2016
feb 21, 2016
jul 23, 2020
jul 23, 2020
apr 25, 2020
apr 25, 2020
apr 10, 2020
apr 10, 2020
may 28, 2020
may 28, 2020
may 05, 2020
may 05, 2020
apr 01, 2020
apr 01, 2020
a diverse digital database that acts as a valuable guide in gaining insight and information about a product directly from the manufacturer, and serves as a rich reference point in developing a project or scheme.