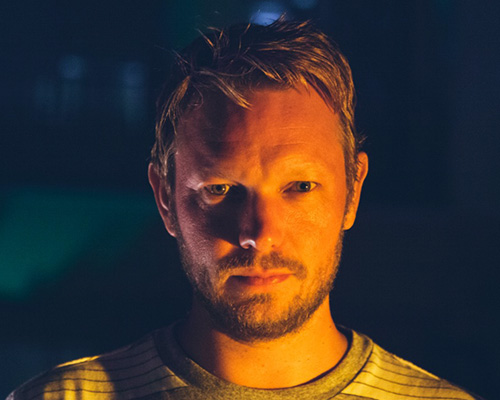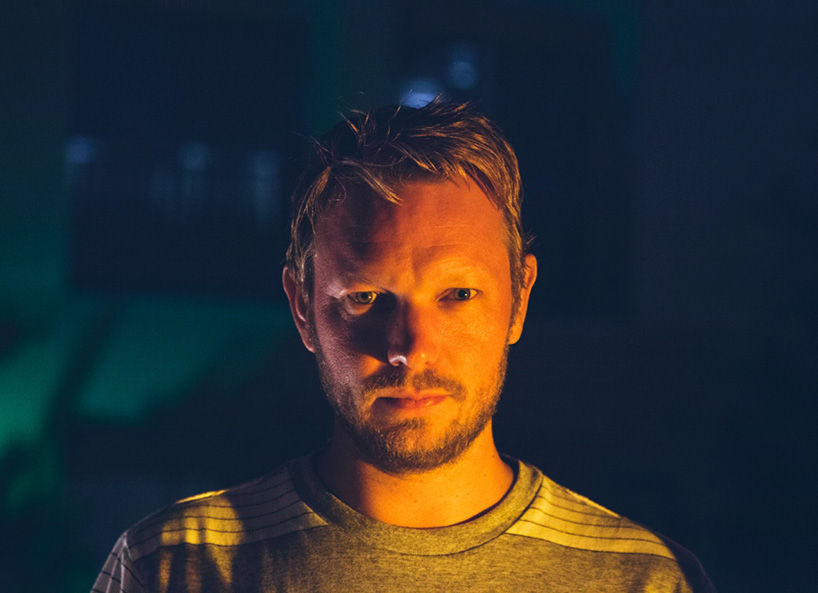 sep 18, 2014
interview with mark graham creative director of ilovedust
mark graham co-founder and creative director of ilovedust
mark graham is the creative director of ilovedust, a multi-disciplinary studio that he co-founded back in 2003 together with ben beach. based on the south coast of england, surrounded by the rolling countryside and whipped by sea air, ilovedust create fresh, innovative design for a number of leading brands.
designboom: what made you want to become a designer / illustrator?
mark graham: in terms of being a designer/illustrator I'm not so sure it was an idea as such but rather that I just found myself going that way in terms of direction and interests. skateboarding to me played an absolute massive part in shaping that – even to this day, it's the 'thing' which has made the biggest impact on me and my work. I was always inspired by people like mark gonzales, ed templeton, jason lee, people that mixed skating with more design based approaches in terms of their board graphics and the companies that they helped set-up. skating is just a big greasy melting pot of ideas and styles, personalities and values that you can't help but be inspired by it and want to go out there and make your own mark too.

ilovedust X boneshaker
DB: how did you come to set-up ilovedust?
MG: I had worked a whole host of jobs previously, from McDonalds to IBM that had nothing to do with design as such but I always had a desire to want to be in a more creative environment so I pretty much forced a clothing company to take me on in order to prove that I had what it takes.
I left there after a month and went out on a limb, remortgaged my house and set up Ilovedust with ben beach, a designer I had met at the clothing company. I was convinced that we could bring something to the table that was refreshing and fucking cool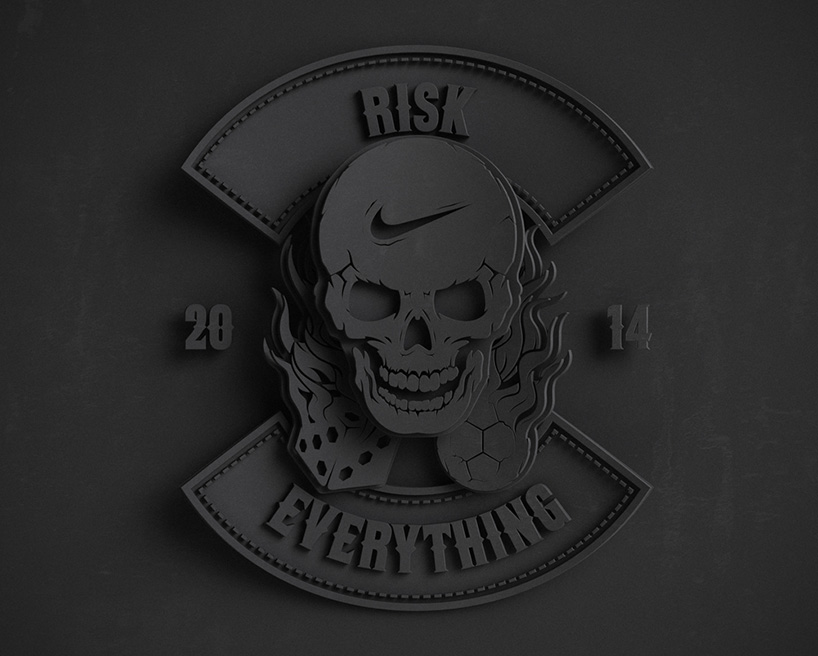 NIKE risk everything
DB: what criteria do you look for in a brief or client?
MG: the focus of our work is very much the same now as it was back in the day 'can we create something that feels well designed?' – that ticks the boxes a clients needs, but is always as cool as we can possibly make it. we aren't a studio that works from brand guidelines 24/7, we are a studio that hopefully makes a bunch of great looking working that people respond to and enjoy.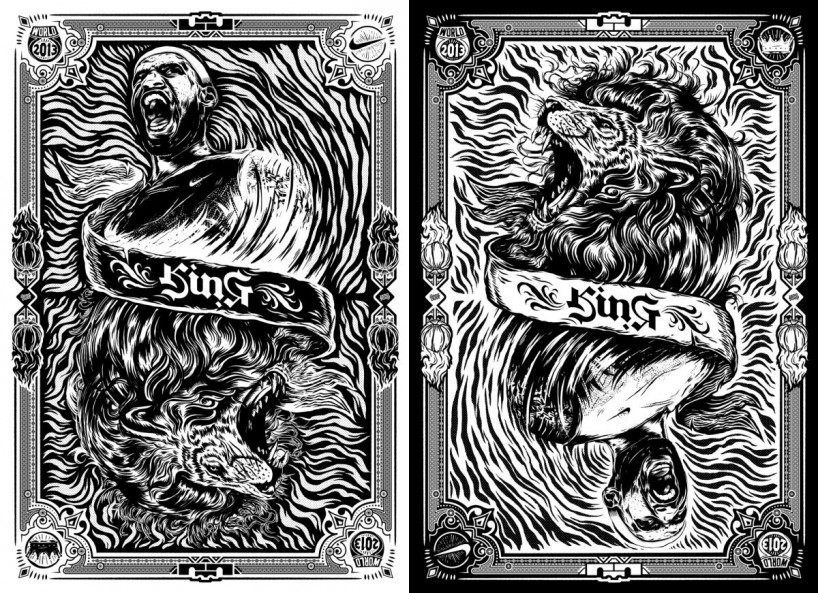 NIKE lebron james illustration
DB: how has the company evolved and where is it headed?
MG: we are always evolving, we are always changing and our direction is still unknown if I'm entirely honest. we just want to turn up to work and enjoy what we are doing  – that's our first objective.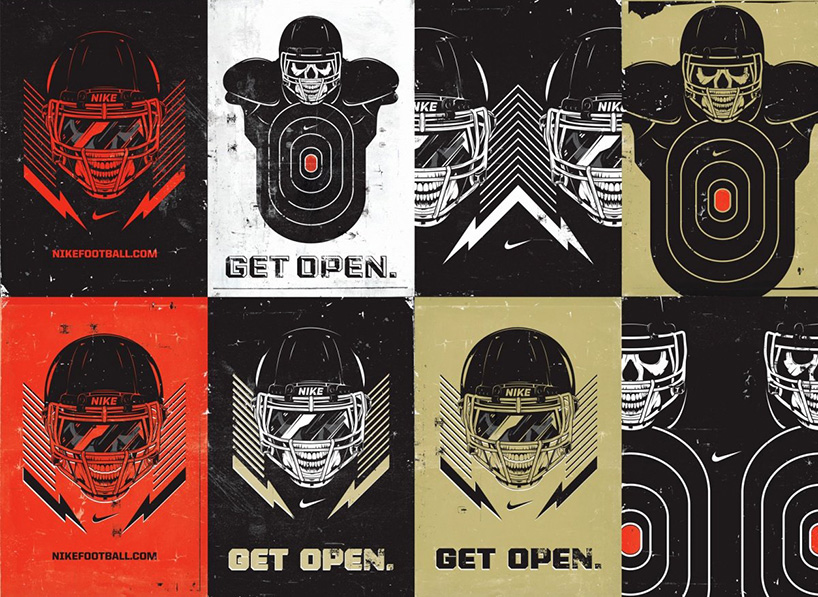 NIKE the opening illustration
DB: what do you think your strongest skill is?
MG: personally I think my strongest skill is knowing that there is a huge amount of people out there who can do things a lot better than me, and those are the people I want to work with and collaborate with. as a company I would say our biggest skill as a studio is being able to keep a cool head whilst all those around us are losing theirs and deliver a quality of work that makes everyone involved very proud.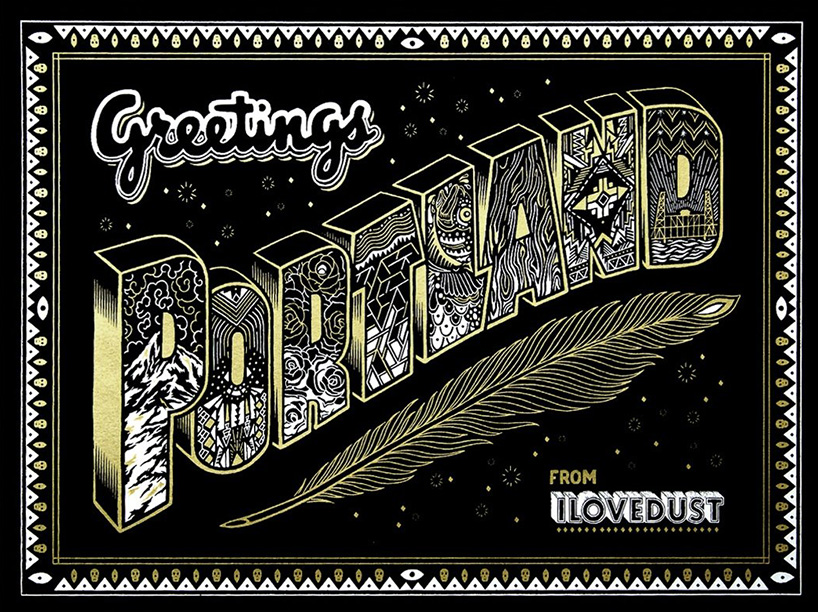 portland postcard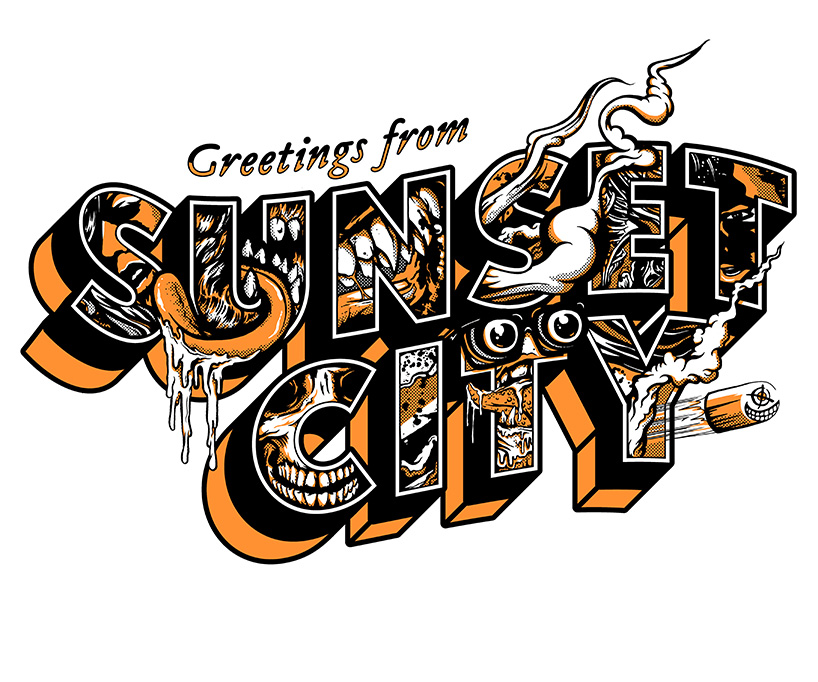 sunset city postcard
DB: in such a competitive industry how do you try to ensure you're always in demand?
MG: by keeping young blood pumping through the veins of the company. 'make the best of it, improvise, adapt to the environment, darwin, shit happens, I ching, whatever man we gotta roll with it'  – tom cruise in collateral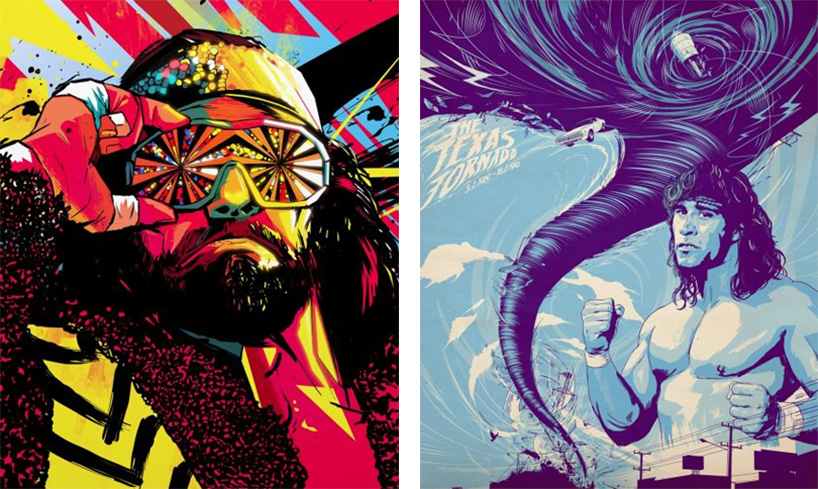 randy savage and texas tornado from the series 'dead wrestlers'
DB: what's been the most satisfying project that you've worked on to date?
MG: I think most certainly the world cup work we did for NIKE this year has been the most satisfying project we've worked on. working alongside such a great team of talented people and being able to collaborate on something many of us could only dream of was the best thing ever.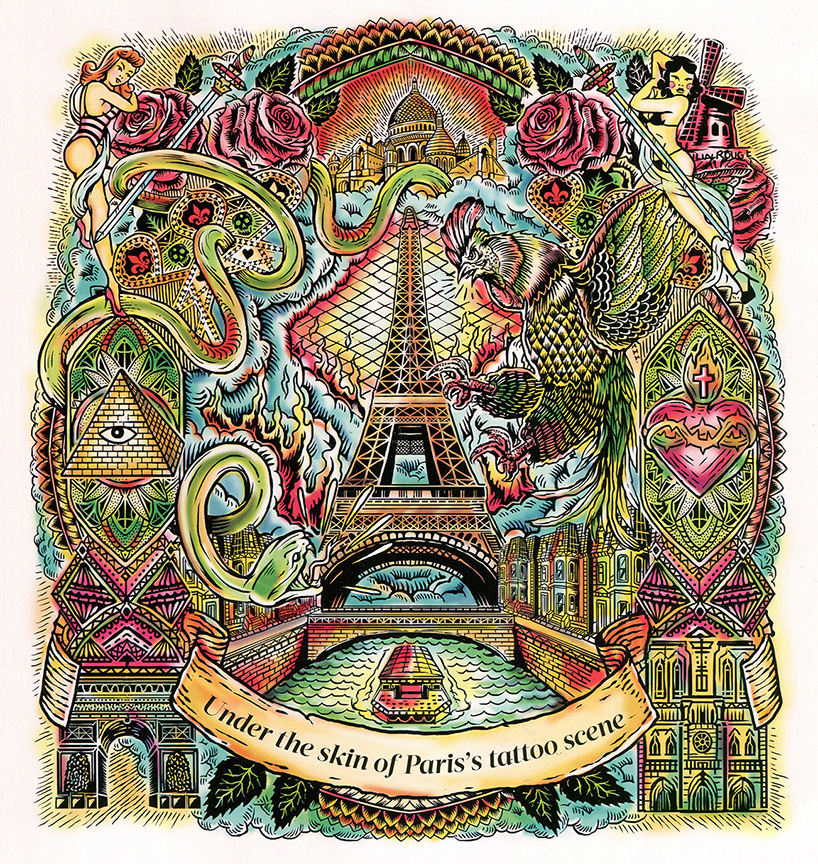 cover illustration for eurostar's metropolitan magazine
DB: what do you know now that you wish you knew when you were 18?
MG: olives aren't that bad in reality and always keep the boxes to your NIKE shoes.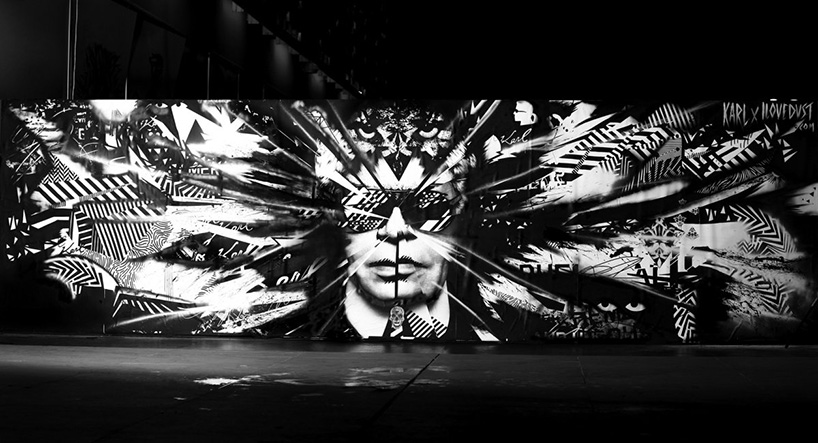 karl lagerfeld mural – see our article on this project »
DB: how do you keep your ideas fresh?
MG: that is pretty easy these days – you can't make a move without social media popping up on your iPhone screen, so much stuff is accessible. having said that I still get a kick walking round a supermarket or a village hardware store to be honest, old records, old fabrics old people! anything and everything informs our ideology really… we're never not working.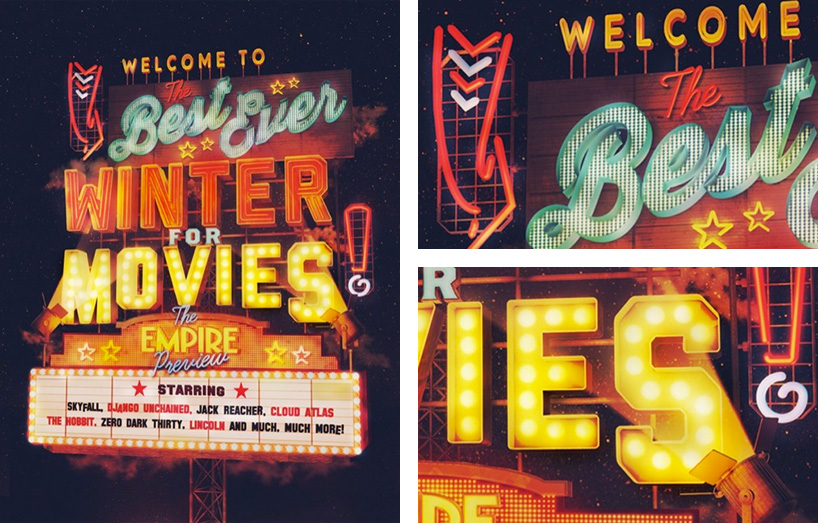 DB: what are you currently fascinated by and how is it feeding into your work?
MG: working on a lot in the motorcycle world of late is pretty inspiring and a great learning experience. also mark making and patterns is something I'm looking at trying to figure out how we can bring more of that thinking and aesthetic into our work.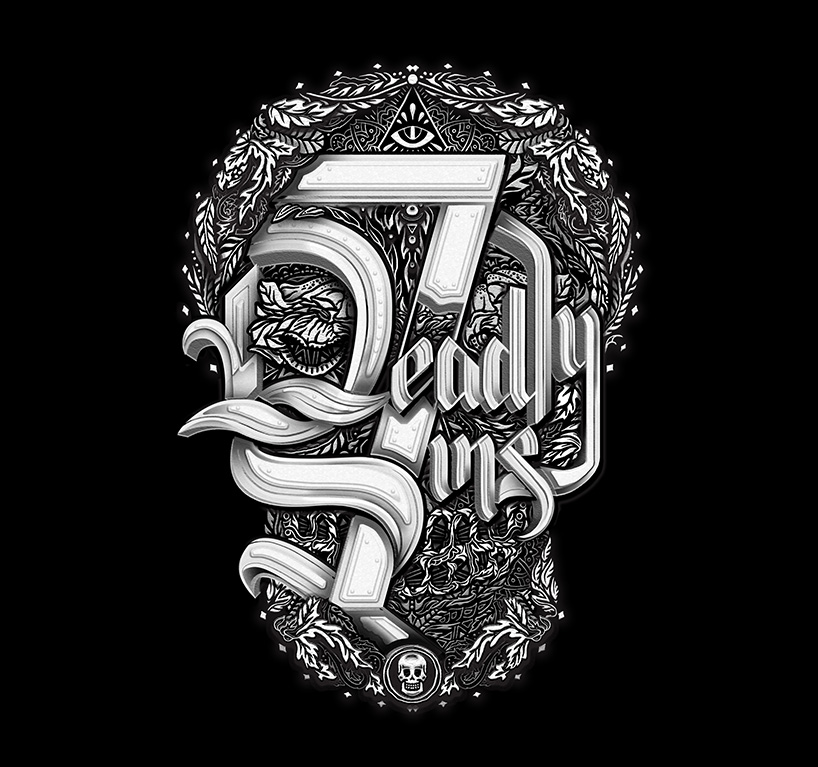 7 sins
DB: do you have any superstitious beliefs or rules that you live by?
MG: always salute magpies. never text a girl whilst watching liverpool [football club] play. getting lost in a city is better than any guidebook. what goes around comes around. fuck em.
DB: what's your personal motto?
MG: fuck it – let's do it.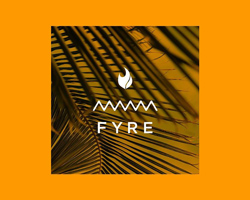 feb 10, 2019
feb 10, 2019
jun 21, 2018
jun 21, 2018
may 17, 2018
may 17, 2018
oct 04, 2017
oct 04, 2017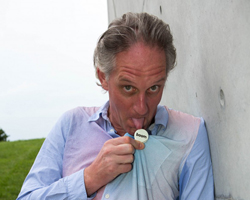 jul 29, 2016
jul 29, 2016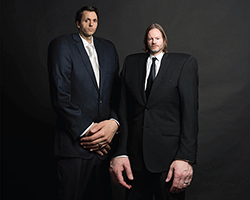 feb 21, 2016
feb 21, 2016
jan 08, 2015
jan 08, 2015
jun 28, 2012
jun 28, 2012
jun 27, 2012
jun 27, 2012
a diverse digital database that acts as a valuable guide in gaining insight and information about a product directly from the manufacturer, and serves as a rich reference point in developing a project or scheme.