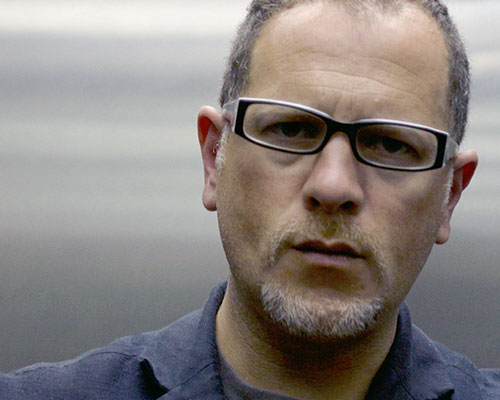 feb 05, 2015
interview with simon rhodes – director at smiling wolf
simon rhodes – director at smiling wolf
simon rhodes is the director at smiling wolf, a design agency based in liverpool and london, that produces work for clients in the creative, cultural, entertainment and lifestyle industries. he told designboom more about his influences, design process and current fascinations.
designboom: what originally made you want to become an graphic designer?
simon rhodes: as a 5 year old I was obsessed with the details of action man uniforms (yeah – I'm quite old) – stitching details, badges and accessories; I loved the look of the outfits and the colour palettes – I would even borrow my friends mum's polaroid to take photos of my action man scene 'arrangements'!
the opening credits to thunderbirds also sent me into a kind of design frenzy – in retrospect I think it has the complete package of all the things I get excited by today – it was cinematic, had architecture, supergraphics, interiors, styling, a sense of adventure and even a soundtrack. a proto brand-world for kids. I think from that point on I was always interested in a creative big picture – punctuated with crafted design details.
as a teenager it was record sleeves that fascinated me – and was probably the first time I understood what a graphic designer did.
I studied on a bachelor of design degree which was broad and encompassed everything from furniture design to screen printing – I spent lots of time crafting metalwork products on huge industrial lathes. found that exhilarating.
I very nearly became a sculptor, and also worked as sound composer and producer – but commercial design won out in the end.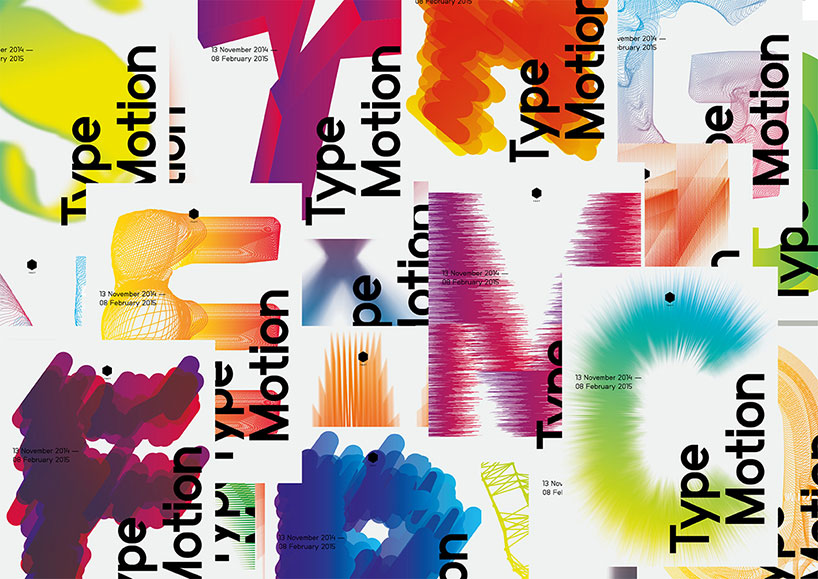 type motion identity – posters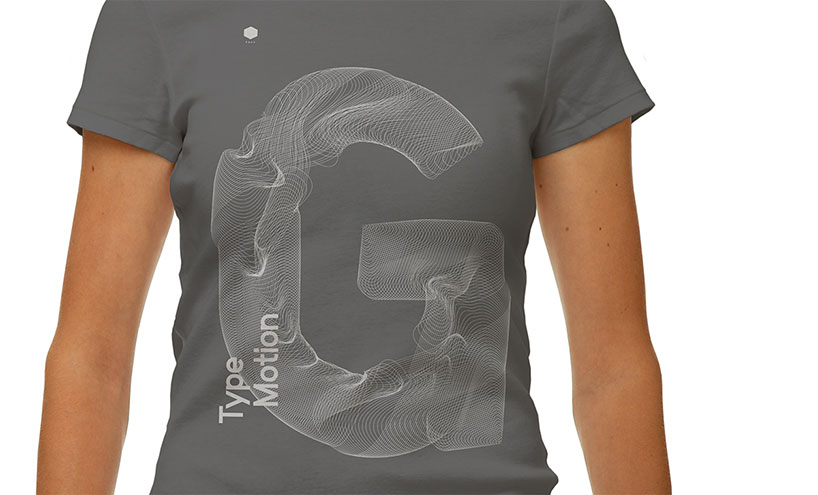 type motion identity – t-shirt
DB: how would you describe your approach to design?
SR: I want to bring something new to each project – whilst trusting my gut instincts and experience.
I see each project like a solid block of stone that needs shaping, honing to reveal the answers – I love/hate that emerging sense of the possibilities/impossibilities each brief brings.
I feel strongly that it's about problem solving and that design is as strategic as it is visual.
I don't like to have a fixed 'style' – would hate to be thought of as the studio that always uses helvetica or simply create variations on a theme. some practices do that and I think the client deserves more.
I like to stay calm during the project delivery – there's a tendency in our industry for hyperbole, knee-jerk reaction and panic, none of that's helpful – the client can often be nervous enough; I don't want to add to the stress. life's too short.
DB: who or what has been the biggest single influence on your way of thinking?
SR: I think brian eno's approach to creativity has stayed with me longer than any specific manifesto, movement or designer. I come back to his ability to problem solve as a creative practitioner and to work with your gut feeling and emotions as part of a process. and of course oblique strategies, his toolkit for unblocking / amplifying a creative impasse or idea, is a perfect example of lateral thinking.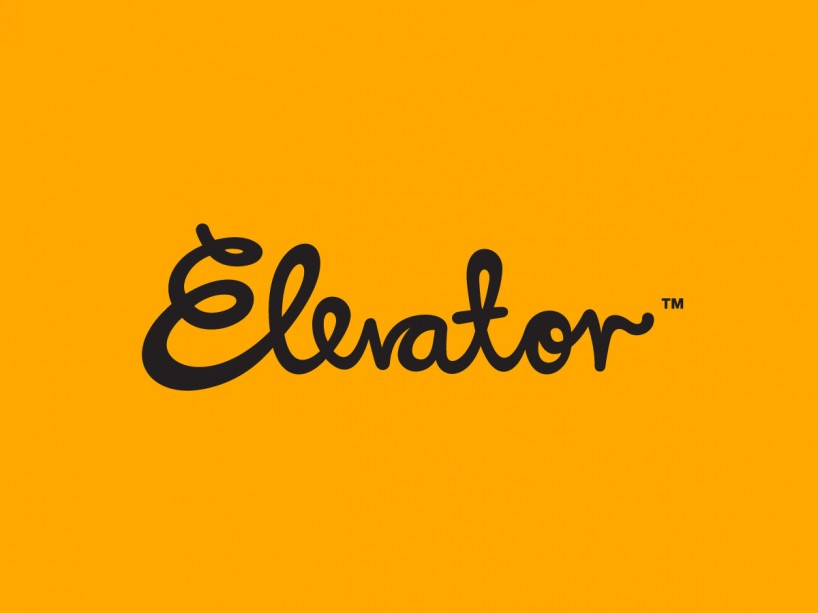 elevator identity – logo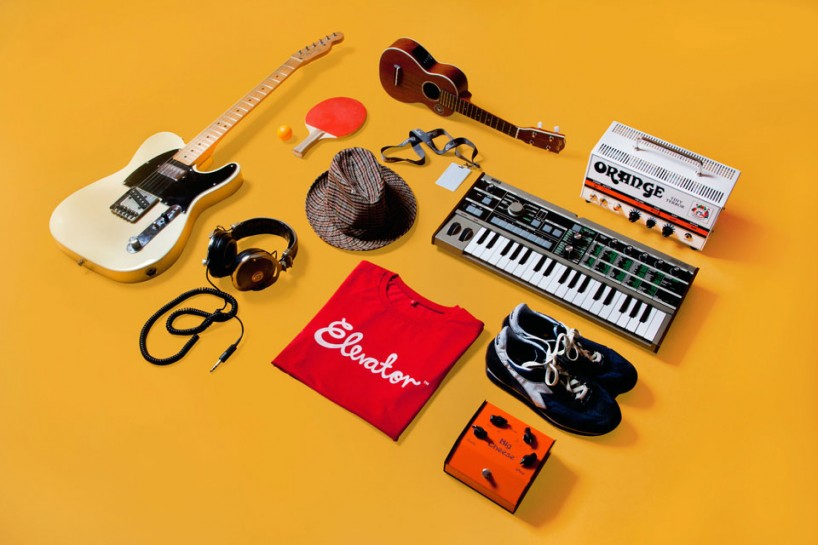 elevator identity – applications
DB: has anyone or anything recently challenged your views on graphic design?
SR: at smiling wolf we challenge ourselves all the time – but I think these are more tactical than strategic questions. beyond that – maybe a bigger question – 'where does art become design?' and vice versa crops up from time to time.
DB: what would you say is your strongest skill and how have you honed that skill over the years?
SR: hmm. above and beyond all the things you might expect – i'll say diplomacy. working with your team, clients, collaborators, councils, stakeholders, legislators, end users requires patience and tact – some projects take years to come to fruition – you want to see amazing ideas come to life and making them happen can be difficult – right? so working in a truly cooperative way is vital.
the honing of this particular skill is borne out through commercial necessity and the desire to change things for the better.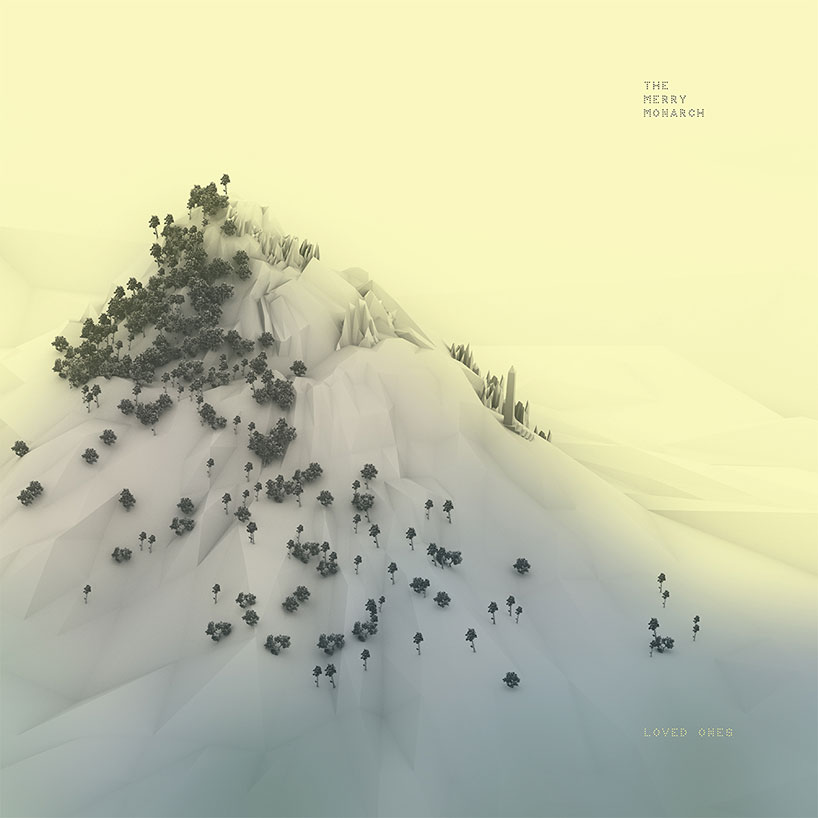 record sleeve for the merry monarch's 'loved ones'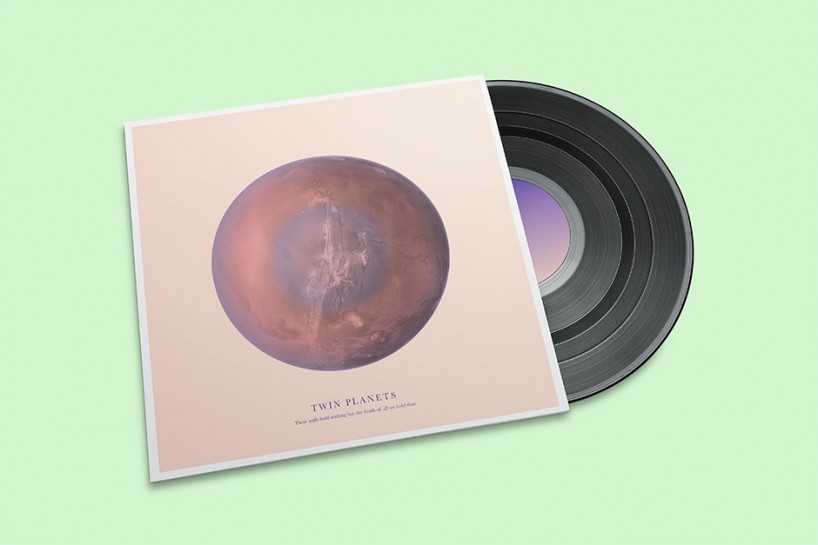 record sleeve for twin planets' album 'these walls hold nothing but the death of all we hold dear'
DB: what type of brief or project do you enjoy working on the most and why?
SR: well – it's so satisfying to develop a brand from scratch and then build communications for the enterprise – digital, film, print. back to my love of looking at a bigger picture.
but – it can be great sometimes to do something smaller, more intimate, ephemeral even. record sleeves can be like this – but still leave a beautiful legacy.
the most rewarding projects always entail working in the best relationships: trust, the ability to push from both sides and the desire to grow together for the long-term.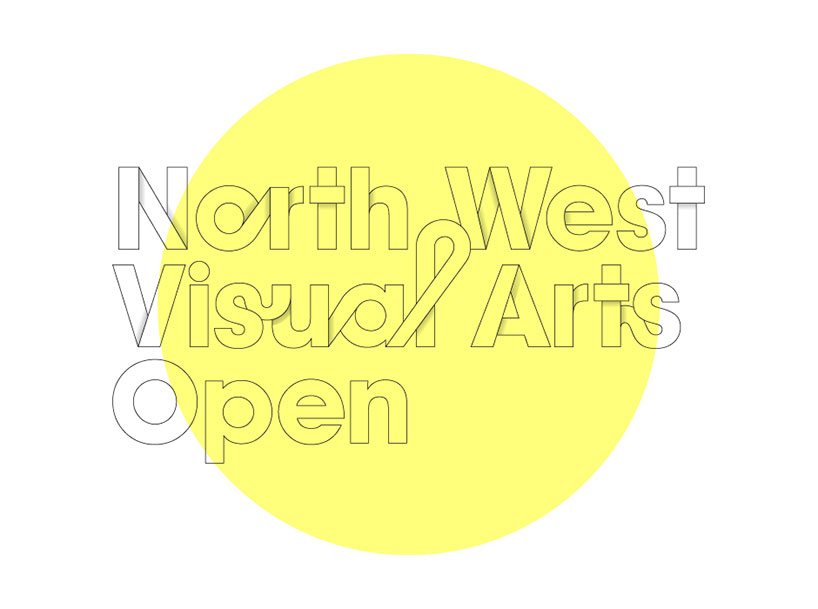 north west visual arts open identity
DB: what are your thoughts on specialisation vs generalisation?
SR: I'm a generalist by nature – smiling wolf was born from a love of bringing brand and digital together. when I started the company few agencies could do this and I saw there was a commercial need.
within the company obviously we have specialisms – and we work with specialist collaborators. we love colliding disciplines – the exploration means that as a company we will always try to cross boundaries.
I do admire, though, people that can dedicate their life to a singular craft – but it's not for me.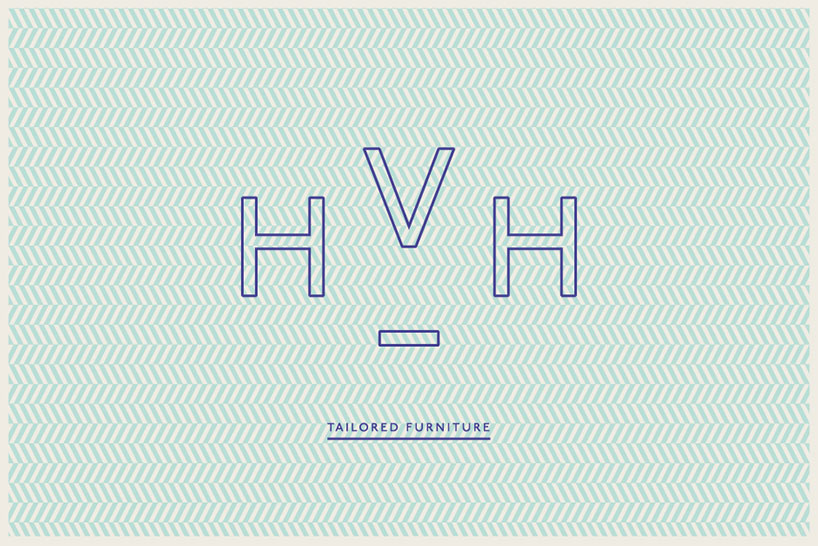 HVH upholsterers identity – logo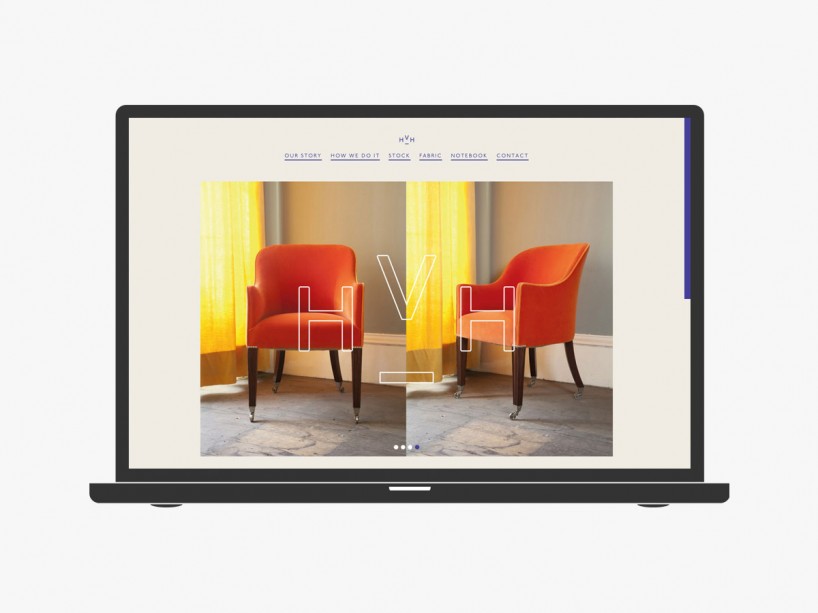 HVH upholsterers identity – website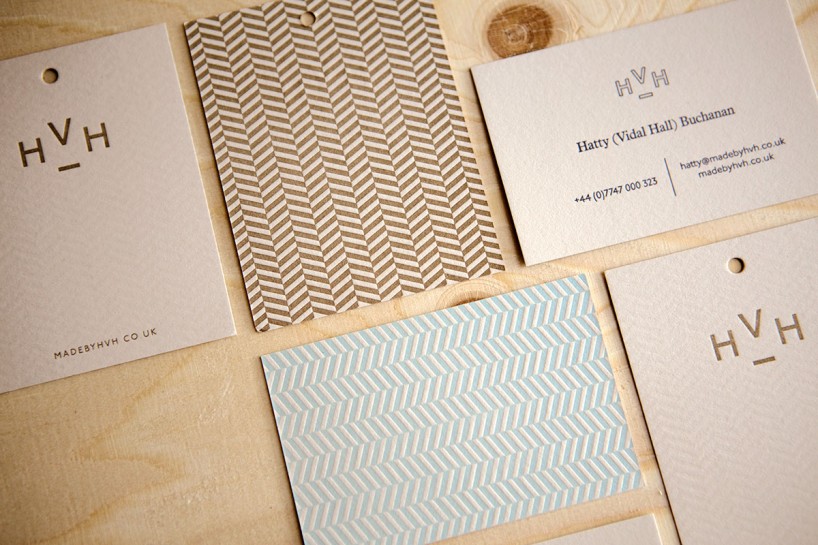 HVH upholsterers identity – tags and business cards
DB: how do you think online design resources have influenced the graphic design being produced today?
SR: I think it's helped to drive standards upwards, exponentially. the quality of design, across the board, is incredible – being able to follow and engage with global talent and ideas on a daily basis is extraordinary. it's easier now to demonstrate precedents and I love the simultaneous fragmentation, crossover and blurring of disciplines.
acquisition of information that might have taken weeks in the recent past is near instant – as someone who studied and graduated in a pre-internet era I will never take for granted the freedom that brings.
the downside might be that we're all ingesting too much fake indignation, recycled insight and (over)opinionated omnipresent microblogging.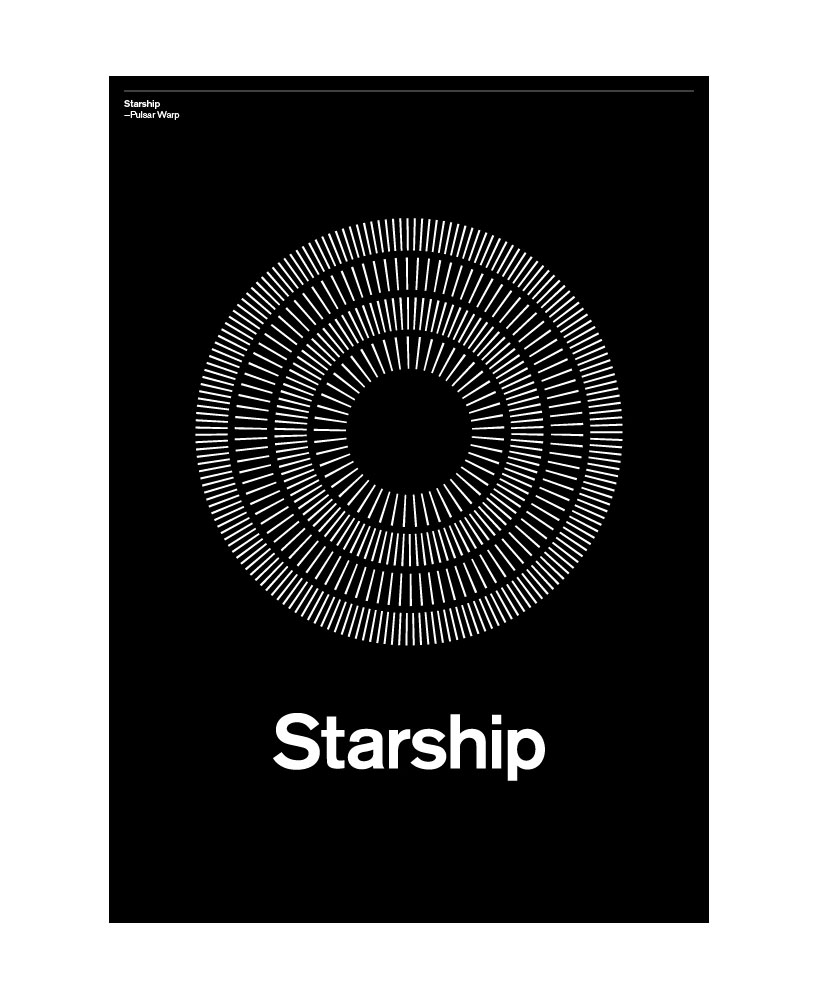 starship identity – poster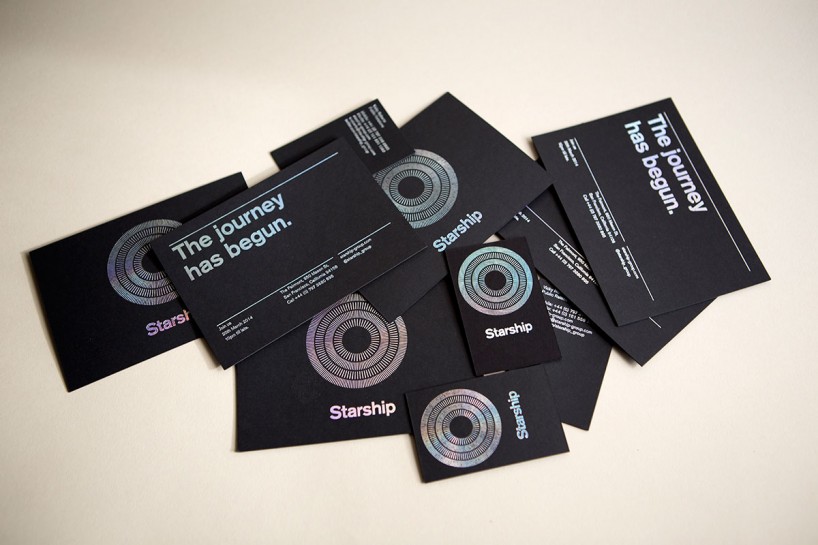 starship identity – business cards and postcards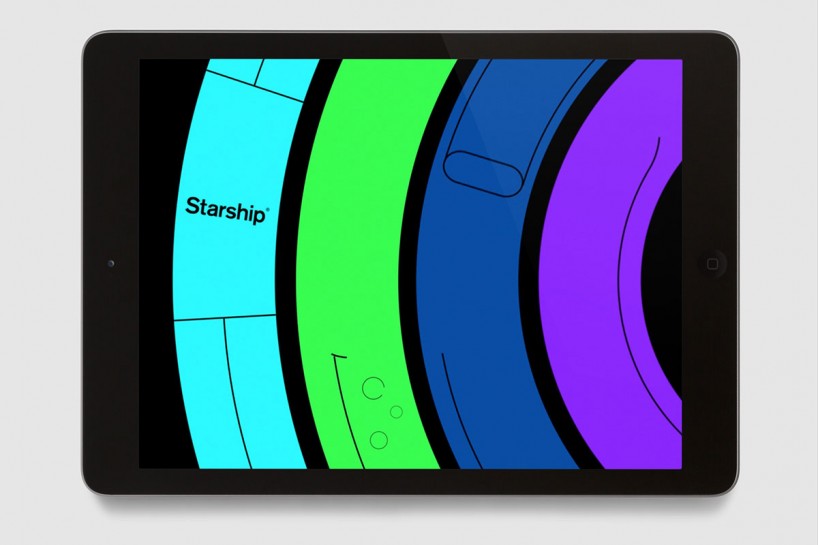 starship identity – website
DB: what are you currently fascinated by and how is it feeding into your work?
SR: I get transfixed by things on a monthly basis! this month i'm fascinated by indoor planting and green walls – it will feed very neatly and literally into a project that will come to life later in the year.
DB: what are you passionate about besides your work?
SR: spending time with my 7 year old twins tomás & eva. they love making posters. I cannot live without music, of all kinds. I play a surprising amount of video games – not sure if this is good or bad for a 44 year old. I'm also passionate about doing my house up – although my wife will say this is an extension of my work.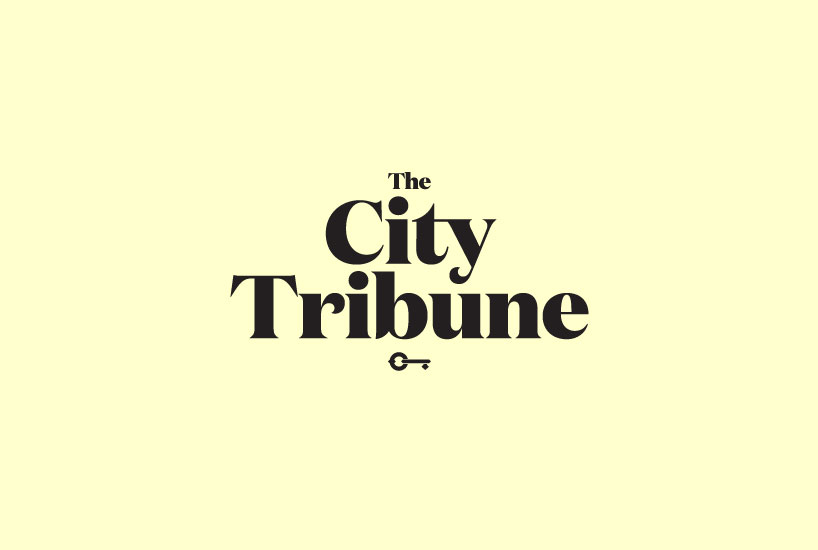 the city tribune identity – logo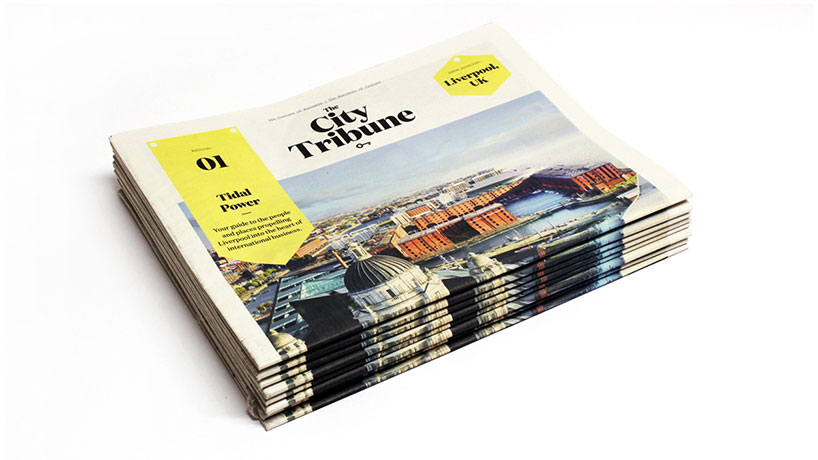 the city tribune identity – magazine
DB: do you have any superstitious beliefs or rules that you live by?
SR: no superstitions whatsoever. rules? I believe in treating people with respect and behaving with dignity. simple things really.
DB: what's the best piece of advice you have heard and repeat to others?
SR: see things from other peoples perspective. have empathy.
DB: what's your personal motto?
SR: do the right thing.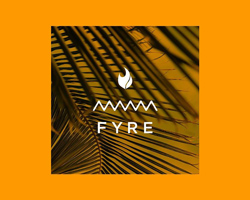 feb 10, 2019
feb 10, 2019
jun 21, 2018
jun 21, 2018
may 17, 2018
may 17, 2018
oct 04, 2017
oct 04, 2017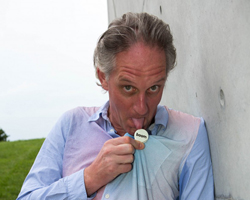 jul 29, 2016
jul 29, 2016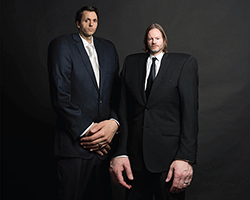 feb 21, 2016
feb 21, 2016
apr 25, 2020
apr 25, 2020
apr 10, 2020
apr 10, 2020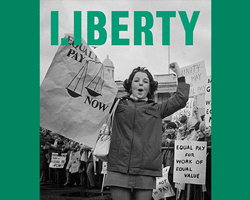 apr 08, 2020
apr 08, 2020
a diverse digital database that acts as a valuable guide in gaining insight and information about a product directly from the manufacturer, and serves as a rich reference point in developing a project or scheme.