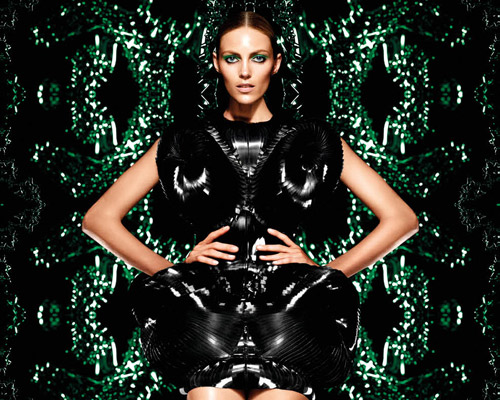 sep 10, 2014
iris van herpen revisits the metamorphosis of dom pérignon's 2004 vintage

iris van herpen revisits the metamorphosis of dom pérignon's 2004 vintage

dom pérignon's power of creation expresses the french champagne house's vintages as an artistic production. known for sharing this power of creation with contemporary creators from the likes of jeff koons to david lynch, marc newson to karl lagerfeld — each who have given their visions to special editions — dom pérignon celebrates the end of its 2004 vintage (the year of the millésimé) in its first plénitude, and marks its metamorphosis into P2, or second plénitude, by collaborating with the artistic force iris van herpen. the dutch fashion designer, who has been reinventing her discipline through technology, has interpreted the transformation embodied and experienced in the 2004 vintage through a limited edition sculptural work, bottle packaging and gift box that highlights the duality of time, while underscoring the singularity of dom pérignon wines.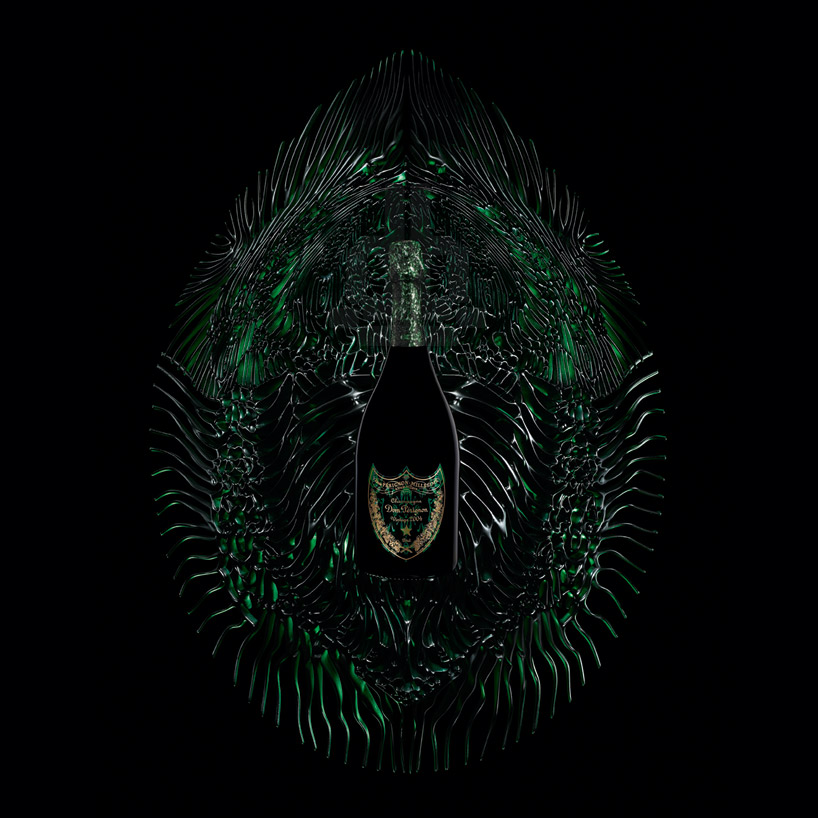 iris van herpen's über-premium creation is defined by a spiky, yet organic structure
the über-premium creation by van herpen aesthetically embodies the importance of time required in crafting dom pérignon: the speed needed to pick the best grapes at their peak, versus the wine's many potent years of active maturation. van herpen visualizes this metamorphosis, and highlights this relationship with a green jewel configuration, made from a stone-like material composed of prickly formations — an aesthetic that is a signature of her own practice — which expresses a tangible sense of movement and energy. referencing fossilized matter, the limited edition piece is reminiscent of that which has been slowly yet energetically shaped by nature over an extended period — this thematically and symbolically captures the significance of time invested into realizing dom pérignon champagne. within the über-premium creation, a bottle of dom pérignon's 2004 vintage lays horizontally within the structure, placed as if it has been growing there for centuries, yet simultaneously projecting itself into the future towards its next transformation.
van herpen has also signed the limited edition gift box that accompanies the dom pérignon 2004 vintage in its metamorphosis. the vibrant green color chosen for the packaging visibly illustrates the power that is generated within the wine in the process of its current transformation into its second plénitude.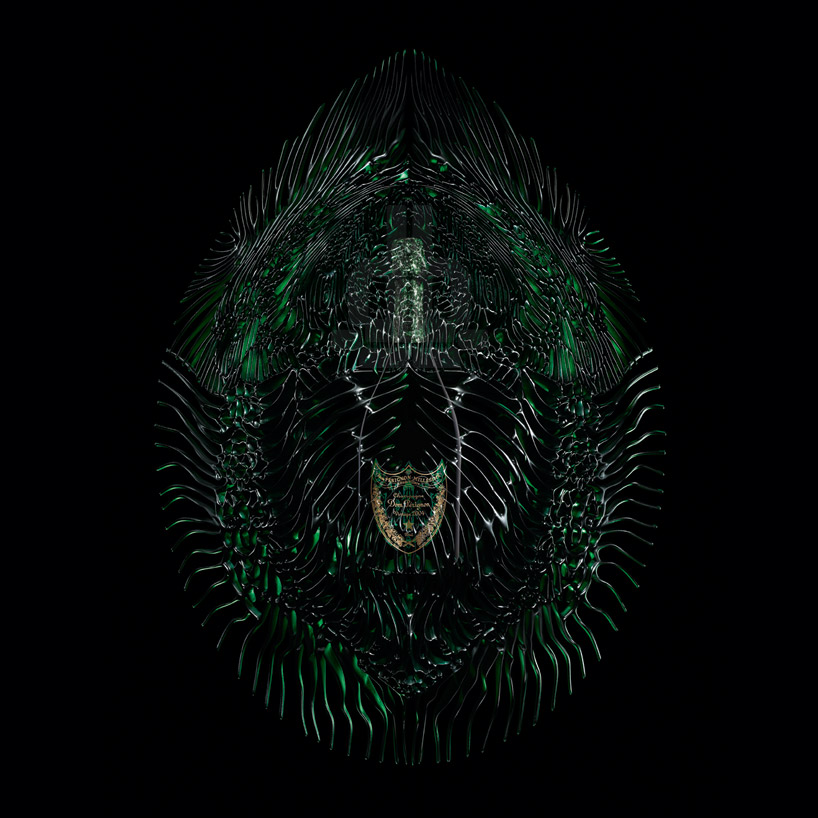 the dutch fashion designer has visualized the metamorphosis of dom pérignon's 2004 vintage
van herpen's sculptural metamorphosis intends to exemplify the ways in which dom pérignon is constantly reinventing itself and curating the release of its vintage wines — disappearing for some time, and re-emerging reinvented. the luxury brand aspires for each of its vintages to have the potential to gradually transform and evolve, not linearly but by successive leaps of expression called plénitudes. each plénitude has a distinct essence and generates a specific emotion upon tasting.
it takes at least eight years in the cellars before the dom pérignon vintage expresses its first plénitude, the plénitude of harmony. a limited number of bottles are then put aside for a longer maturation to reach its second plénitude: the plénitude of energy. this is the result of sixteen years of elaboration in the cellars during which the wine asserts its scope and its expansion. the third plénitude then comes after a minimum of twenty-five years of elaboration in the cellars, which embodies another dimension — the plénitude of complexity.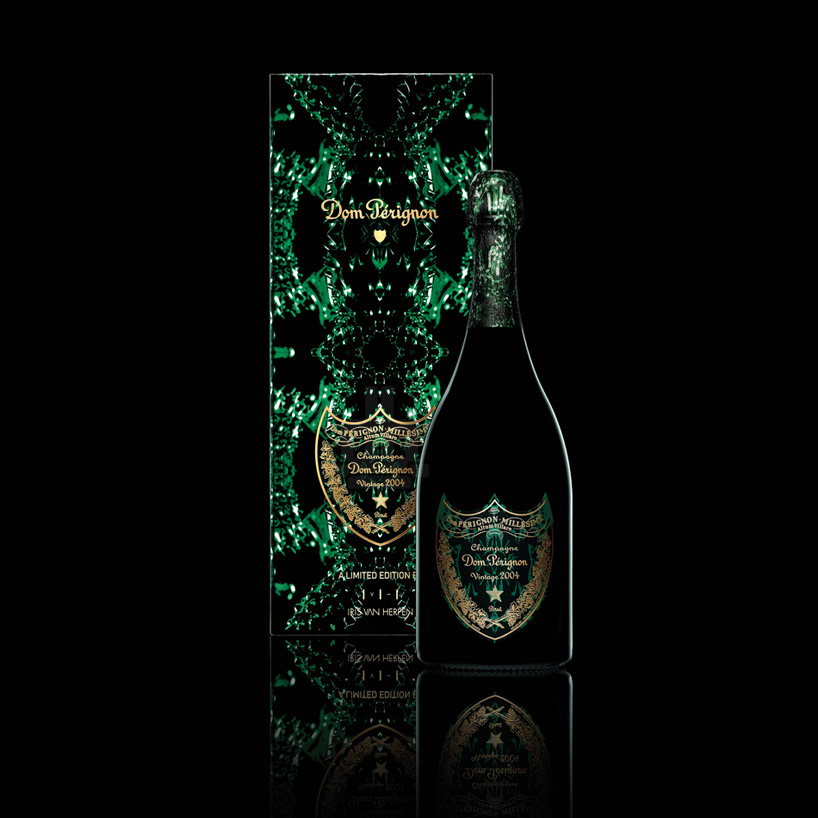 packaging and bottle design by iris van herpen
the 2004 vintage revisited by van herpen with the limited edition über-collection features aromas of almond and powdered cocoa that are gradually developed into white fruit, with hints of dried flowers. classic toasted notes give the wine a rounded finish, denoting its fully realized maturity. to the palate, it traces a fine line between density and weightlessness, with a precision that is dark and chiseled; its full taste lingering on the tongue with saccharine and spicy notes.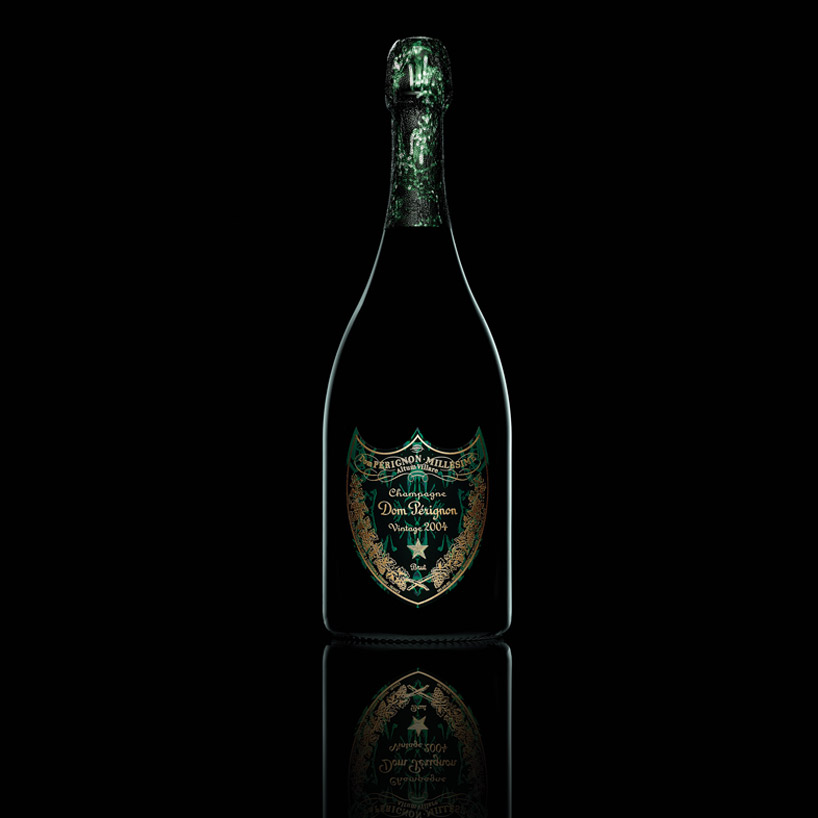 dom pérignon's 2004 vintage
the collaboration between dom pérignon and iris van herpen is just the first phase of the french champagne house's metamorphic story, which is set to express itself in new ways, through its proceeding plénitudes.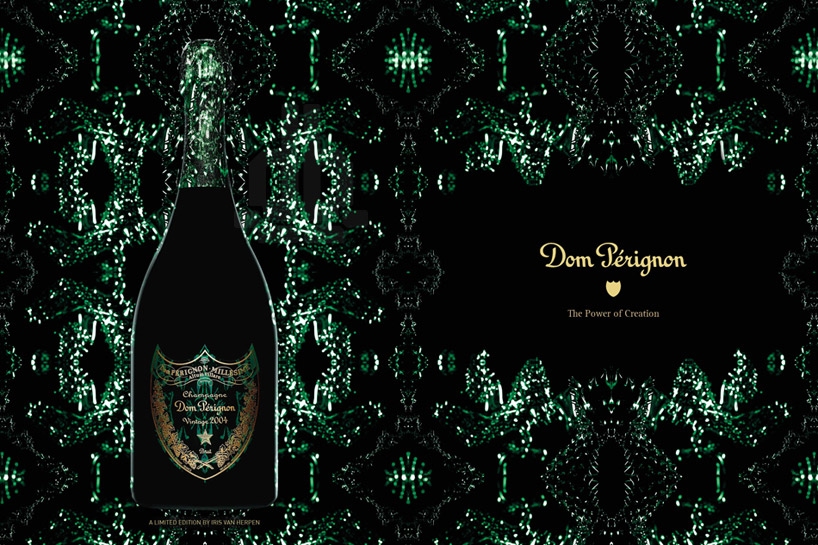 the 2004 vintage is represented by a lush green symbolizing the organic power generated in the wine process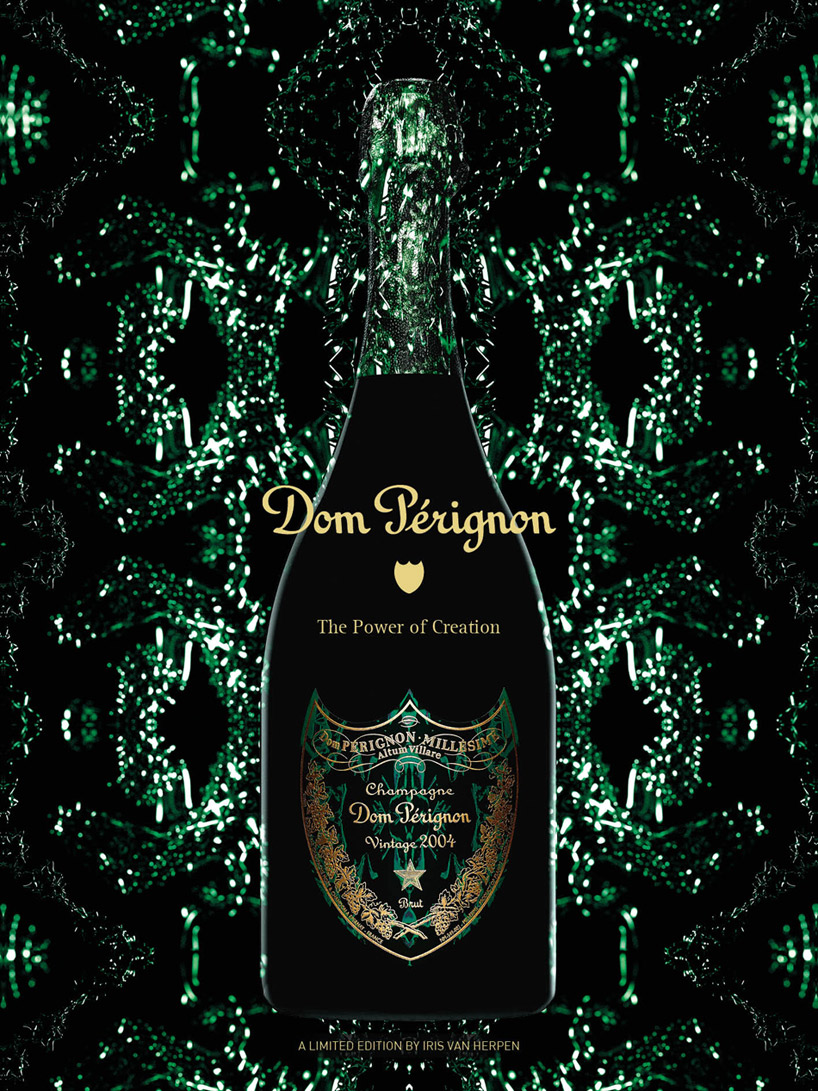 a limited edition by iris van herpen
jul 28, 2020
jul 28, 2020
mar 18, 2020
mar 18, 2020
aug 28, 2019
aug 28, 2019
jul 03, 2019
jul 03, 2019
jan 23, 2019
jan 23, 2019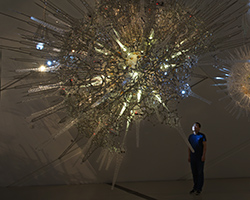 jul 18, 2018
jul 18, 2018
a diverse digital database that acts as a valuable guide in gaining insight and information about a product directly from the manufacturer, and serves as a rich reference point in developing a project or scheme.