IDS 2017: at this year's interior design show in toronto, caesarstone has unveiled the first installment of a year-long collaboration with designer jaime hayon. continuing the company's designer collaboration programme — following last year's partnership with tom dixon — the spanish creative has envisioned a whimsical quartz universe called 'stone age folk'. the seven furniture pieces each adapt caesarstone's signature quartz in a new way, with a focus on craftsmanship and the use of traditional high-end stone marquetry. joyful 'face cabinets', 'bird-like dining tables' weighing nearly a ton, and smaller scale side tables featuring animated characters form a unique and curious world, where hayon's signature playfulness meets a precious material.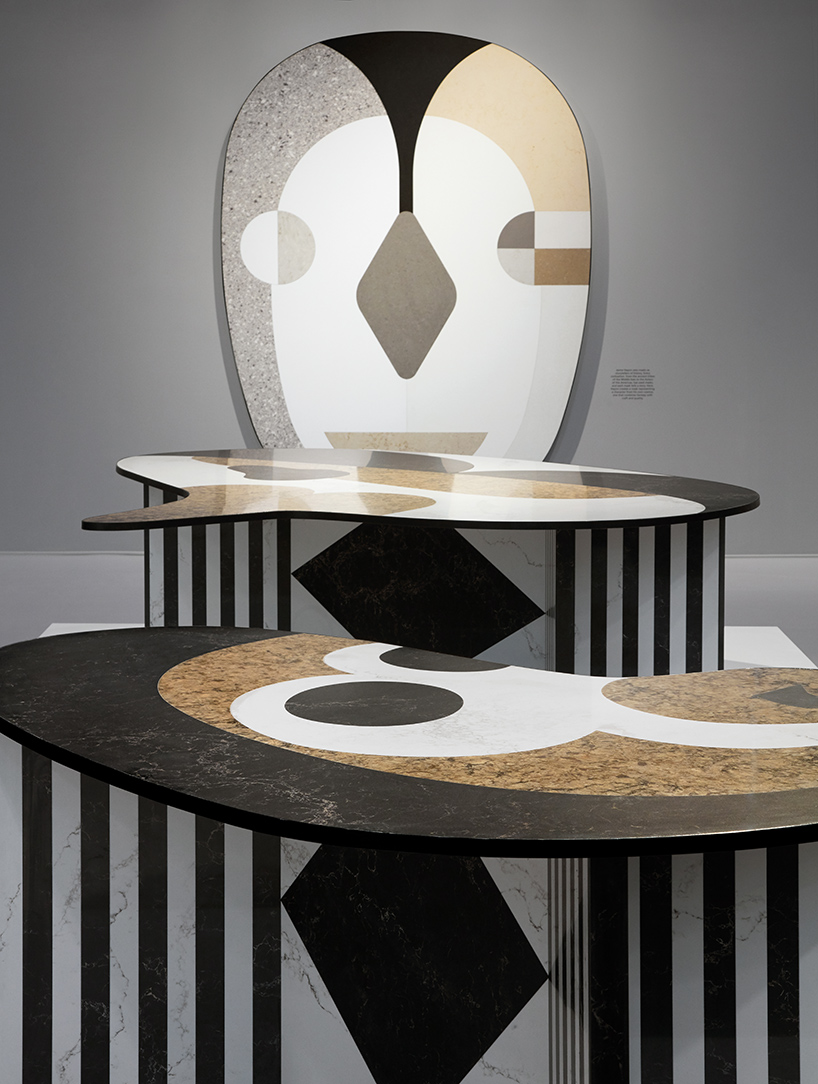 the installation draws from fauna, the natural world, and folklore from different cultures
image by vicky lam 
at IDS 2017, we spoke with hayon about the inspirations behind the collaboration with caesarstone, some of the unique facets of the material, and what's in store for the year-long design partnership.
designboom (DB): can you tell us about how the collaboration with caesarstone came about?
jaime hayon (JH): actually, I had never really thought about working with this material before. it's so interesting, but I wasn't sure what to do with it. it's not alive, and I like 'live' materials…like brass, glass, or ceramics that decay in a nice way. but when I was in israel for an exhibition at the design museum holon — a retrospective I had in the netherlands which traveled to israel — I met the creators of the museum which are fantastic, and I told them I'd be happy to make something for them if there was a sponsor — and in that case, the sponsor was caesarstone. they are in the same city: tel aviv. so they told me all about the material of caesarstone and the techniques used in making it. I said 'okay, I'll work with these guys!' so I made a mirror and it was a mask, and it was placed at the entrance to the exhibition. that was the very beginning of the collaboration with caesarstone.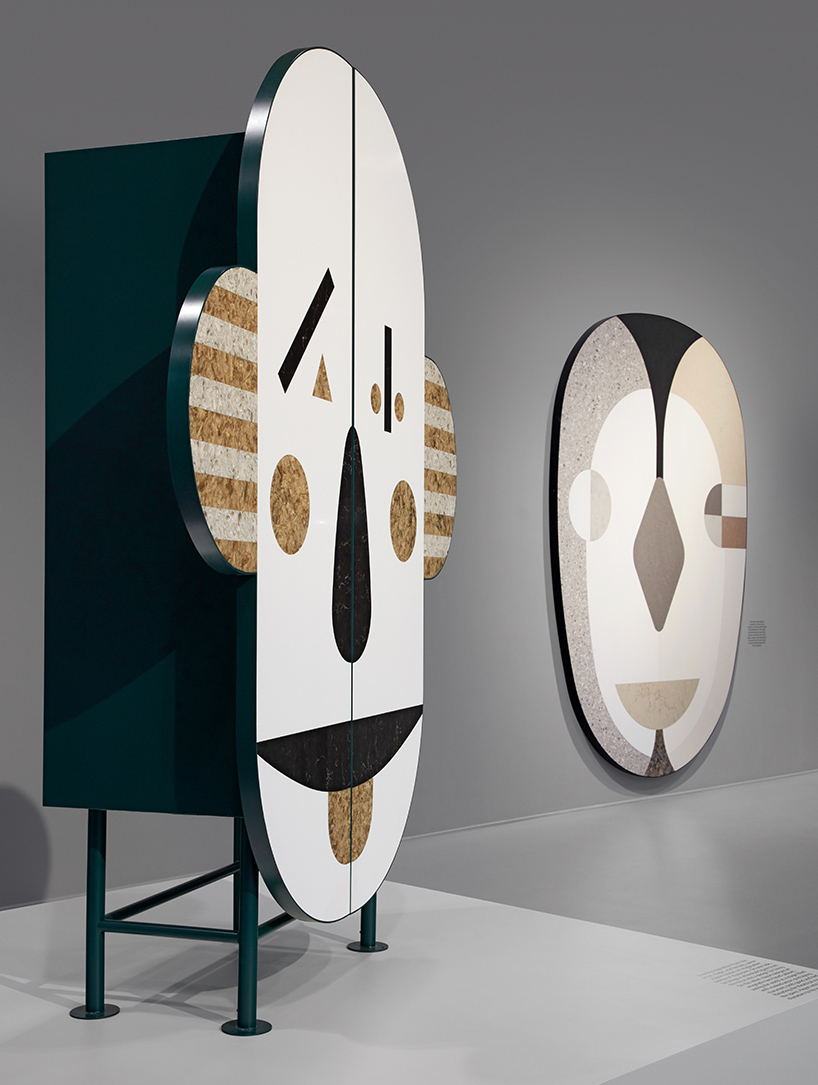 inspirations range from hungarian myths to various african influences
image by vicky lam 
DB: were you given a strict brief to follow, or was there a lot of room for creative freedom? 
JH: I had a budget, that was the only thing. what I'm doing in milan is even more complex — and this here in toronto is already very complex. it has a lot of weight and problems that you have to solve. but they never put any limitations on me — they wanted me to work in my own way and that was a really good thing. it's kind of difficult to really make something when you have too many limitations, especially with a project like this where it's a bit experimental and you have to play with the material. it was a really open collaboration.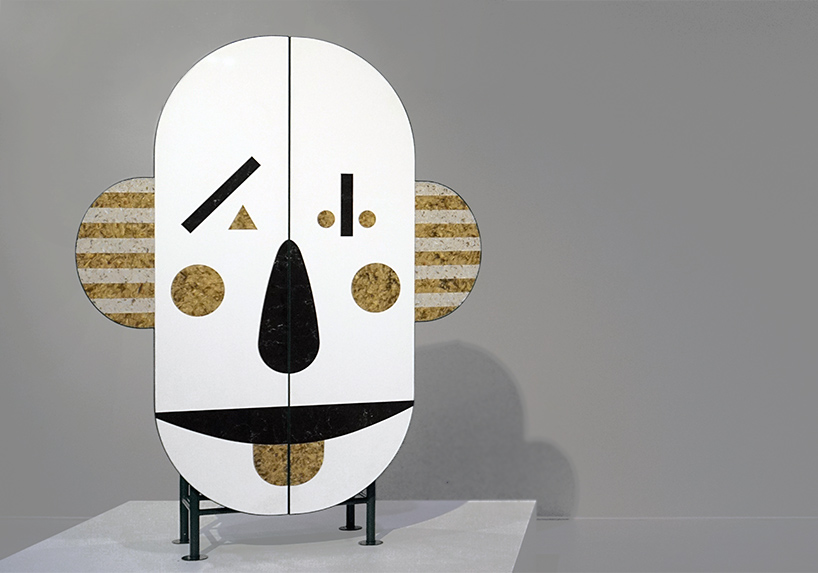 hayon's signature playfulness makes for a fresh take on caesarstone quartz
image © designboom
JH (continued): I started to think about a theme — one that was really interesting to me and one that I could use to explore the material properly, to get it inside of my 'list of materials'. with my first experimentation in israel with the 'face mirror', I saw that you can cut it, you can paste it together, and if you put different colors together, it can create a really interesting contrast. that's how the theme of 'folklore' started to come about.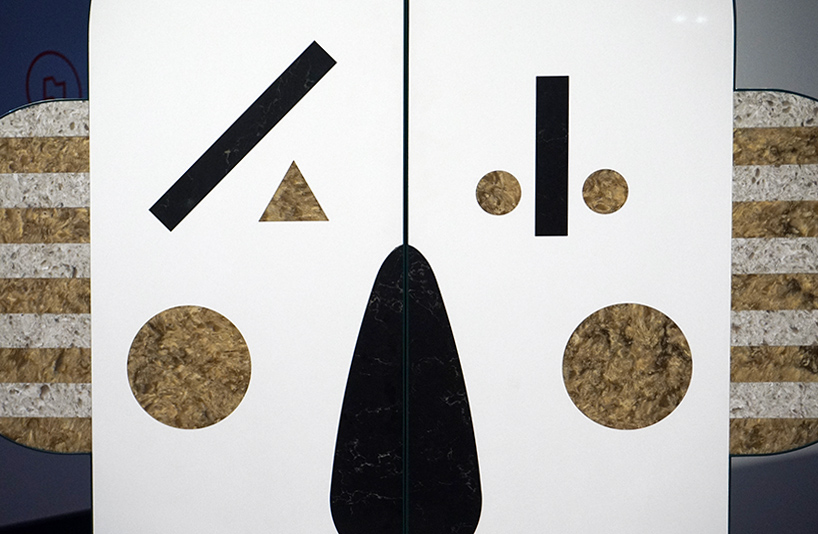 the layering of different colors creates a complex configuration of shapes 
image © designboom
DB: what are some of the visual and cultural references you drew from?
JH: in reality, it's pretty random. what I do is take a theme, and I distribute it into all the different possibilities. there's two roads to creativity: how can you take that theme and make it into something interesting, and how can you get the theme to not only talk about a story, but to also talk about the material. so in this theme of 'folklore', there is a lot of color, but there's also a sense of elegance with the black and white pieces. I started to put together all of these different ingredients together and came up with the idea of furniture on pedestals, symbolizing something more noble. to elevate this material was a really interesting inspiration. it really opened my eyes to the possibilities of the material and I said 'wow, this is actually really interesting — it's cool!'. the results can be really beautiful.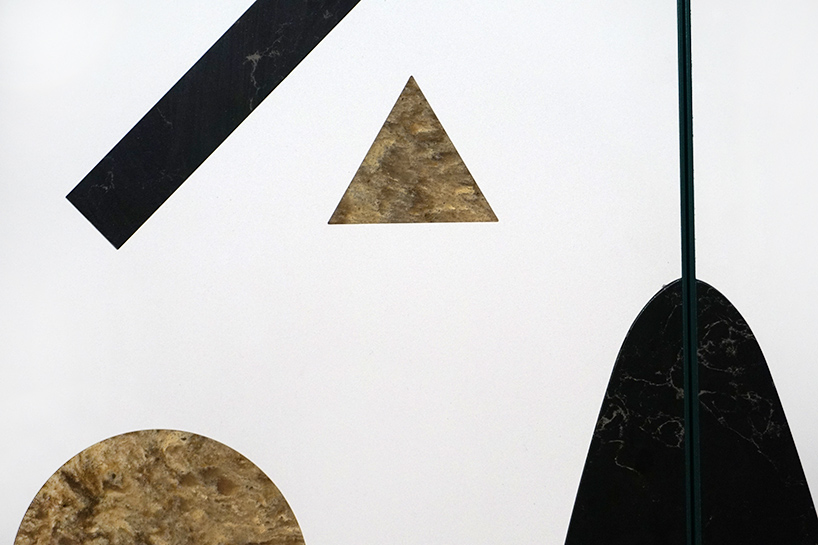 the whimsical caesarstone universe is called 'stone age folk'
image © designboom
DB: these pieces have your distinct sense of whimsy and joy in them — did you go through a lot of experimentation to arrive at these forms, or were they already at the forefront of your mind? 
JH: I made sketches…I made a lot of sketches! I thought about the flat surface — what can you do with a flat surface? you can't really make a chair, because it will not really be nice and comfortable, but you can make a cabinet, because a cabinet has a wall…you can make a table, a clock, a mirror…whatever is flat can have a purpose. you can also build with flat surfaces, and I wanted to show that. in the milan show, it's more about building something.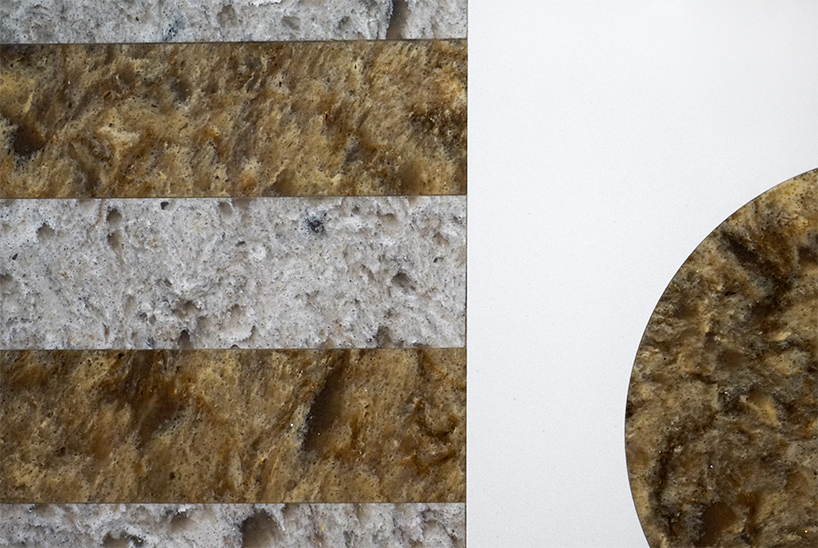 each handcrafted and uniquely designed piece transforms the qualities of the material
image © designboom
DB: what are some of the interesting things you discovered when you were working with the material?
JH: it's really versatile, and it has a lot of resistance, which is really unique. if you cut a slab of marble for instance, you have to be super careful, and when it breaks, you're dying, because its marble, and it's actually super easy for that to happen. but this is really different, it has a sort of elasticity to it, and it doesn't get damaged easily with water or heat. it's a very, very resistant material. when it becomes really interesting is when you start to play with it. I didn't  have any expectations for it, and I'm really happy with the result. and when you see the next step…..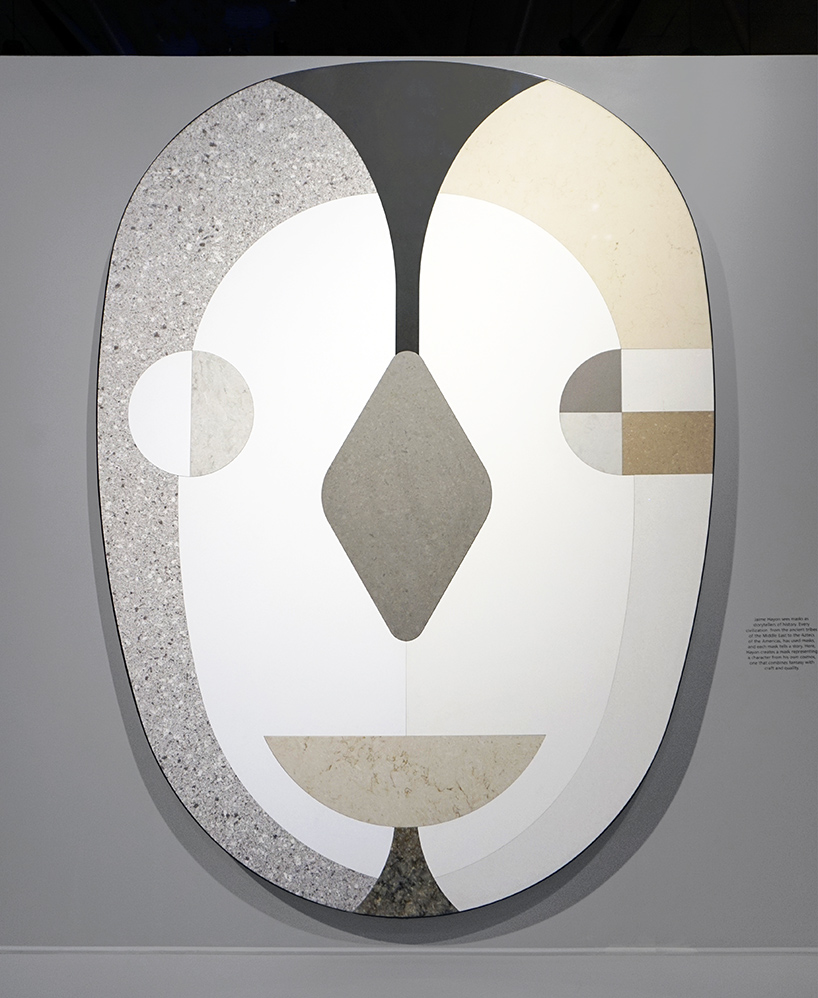 hayon's masks represents characters that combine craft and quality 
image © designboom
DB: so what is the next step of the collaboration — what's coming to milan?
JH: I can't speak too much about it because it's a surprise, but it's kind of a massive graphical work, which is very difficult to make. in reality, it's going to be a huge highlight. it's going to be super crazy.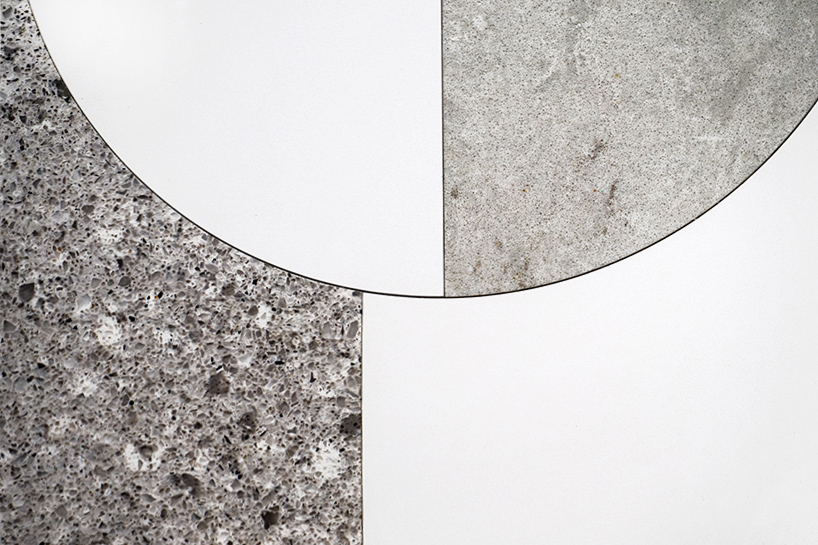 the installation focusses on craftsmanship and the use of traditional high-end stone marquetry
image © designboom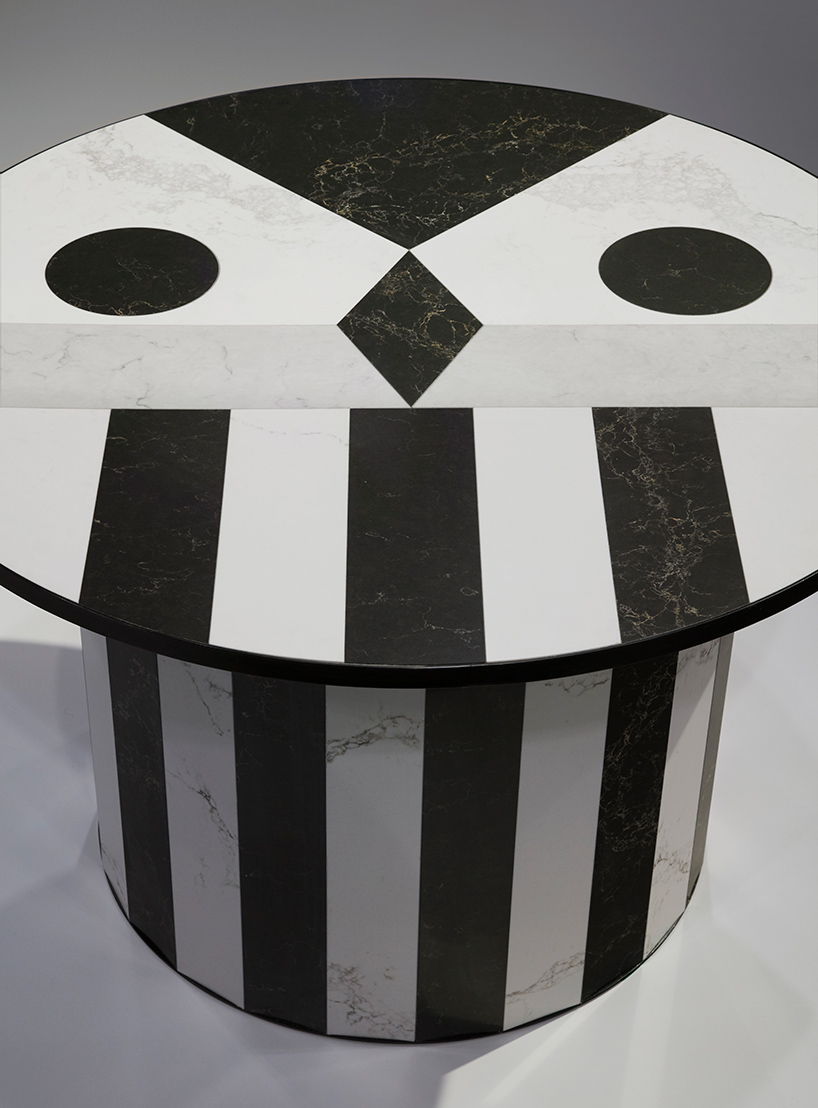 a black and white table displays a quirky quartz character on its surface 
image by vicky lam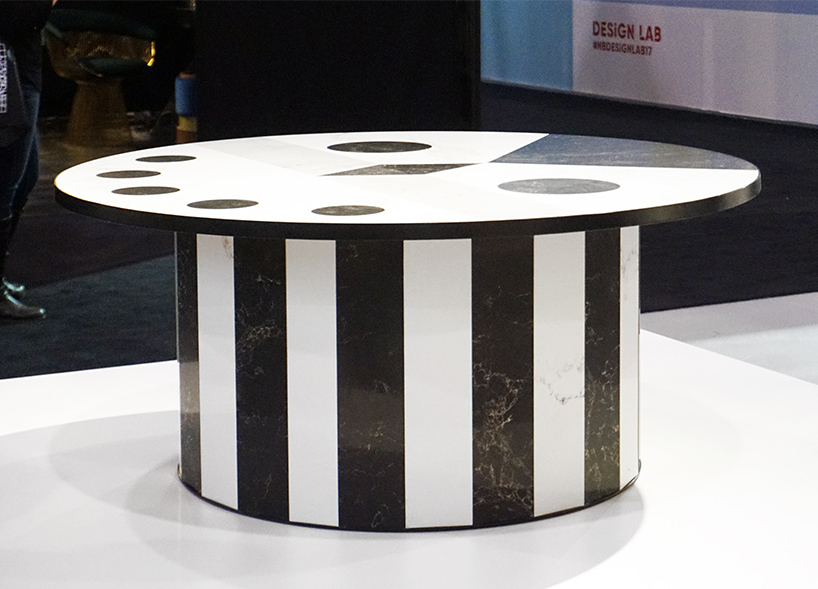 'its about mixing the ingredients with our own intuition to create a new world', hayon says
image © designboom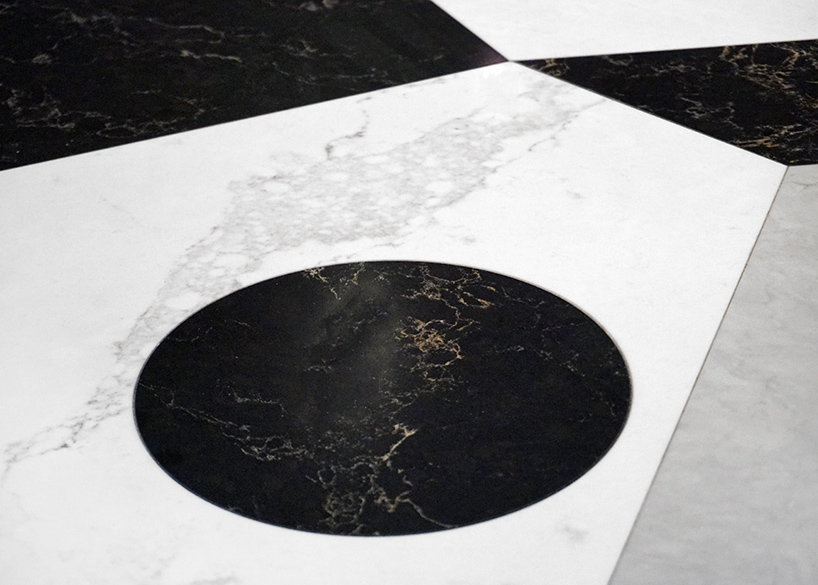 the exhibition marks the first installment of a yearlong collaboration
image © designboom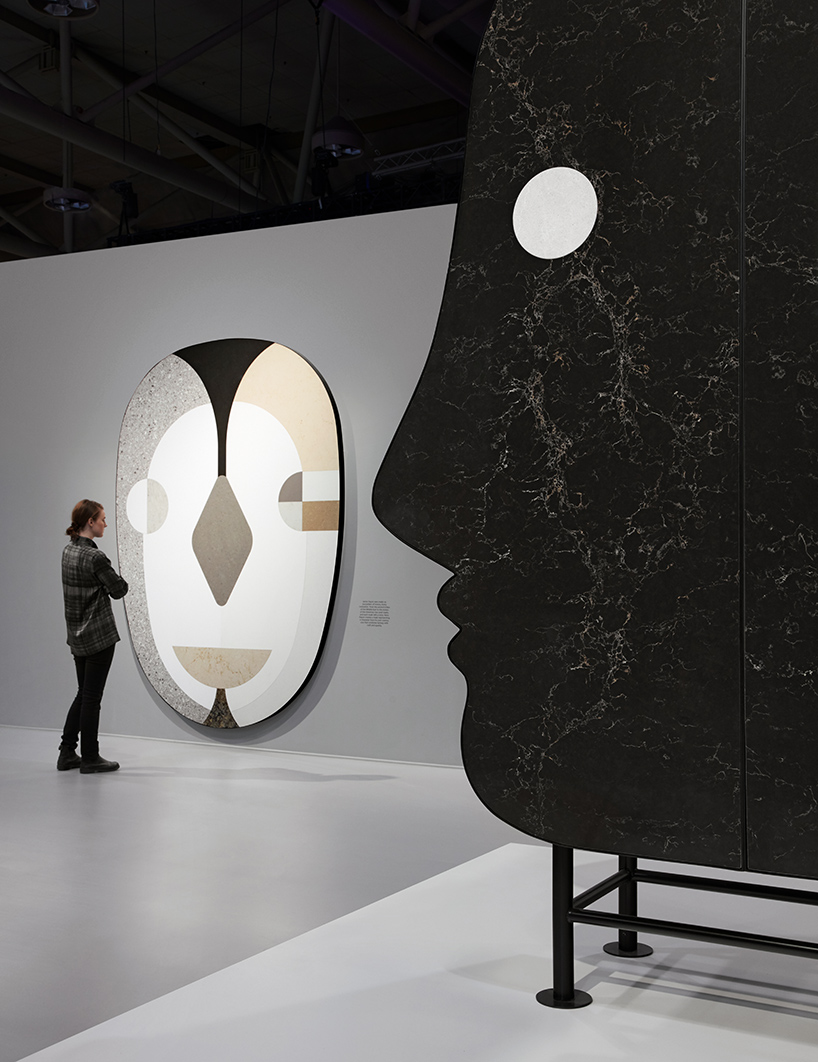 the installation features seven new furniture pieces
image by vicky lam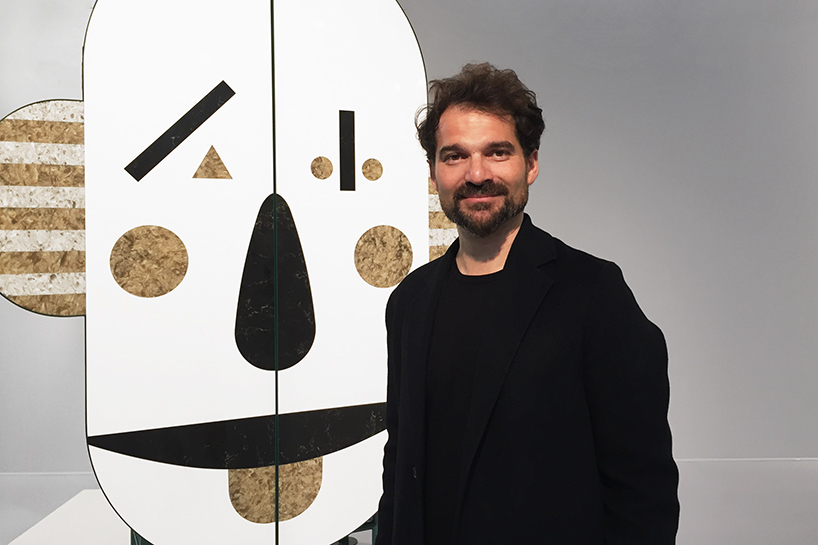 portrait of jaime hayon at IDS 2017
image © designboom
jun 16, 2017
jun 16, 2017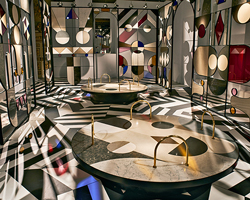 apr 05, 2017
apr 05, 2017
apr 12, 2016
apr 12, 2016
jan 23, 2016
jan 23, 2016
feb 13, 2015
feb 13, 2015
jan 28, 2014
jan 28, 2014
feb 01, 2017
feb 01, 2017
jan 28, 2017
jan 28, 2017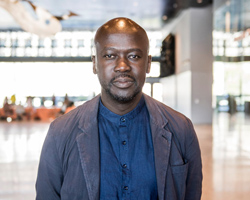 jan 27, 2017
jan 27, 2017
jan 25, 2017
jan 25, 2017
jan 17, 2017
jan 17, 2017
dec 12, 2016
dec 12, 2016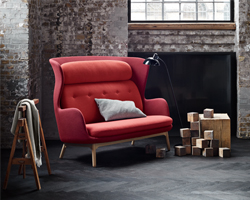 jul 09, 2017
jul 09, 2017
jun 16, 2017
jun 16, 2017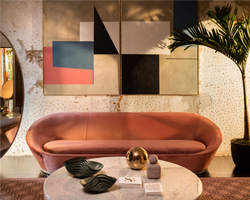 apr 14, 2017
apr 14, 2017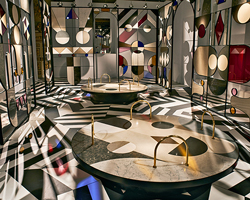 apr 05, 2017
apr 05, 2017
feb 16, 2017
feb 16, 2017
jan 20, 2017
jan 20, 2017