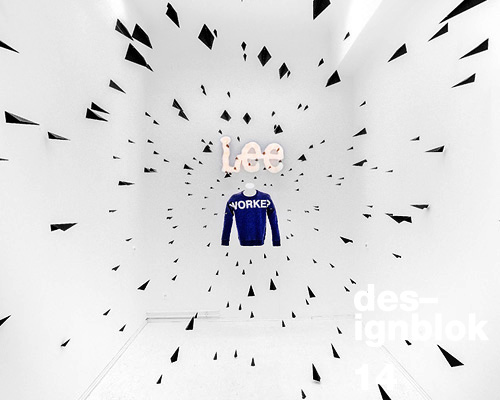 nov 18, 2014
jan plechac & henry wielgus discuss their 7 installations for designblok 2014
jan plechac & henry wielgus discuss their 7 installations for designblok 2014
all images courtesy of jan plechac & henry wielgus
the sixteenth year of designblok — known as prague design and fashion week — offers programs in five unconventional buildings located in and around the city center. exhibitors from all over the czech republic and 15 other countries comprise the biggest annual festival of design held in central europe, with presentations and exhibitions within galleries, showrooms and boutiques, while also emerging as contemporary, cultural monuments on the streets.
this year's winners of the coveted 'editors-in-chief awards designblok 2014 | main award' are the studio of jan plechac & henry wielgus, whose multifaceted work spans the boundaries of industrial, product and interactive design, while foraying into art, architecture and material craftsmanship.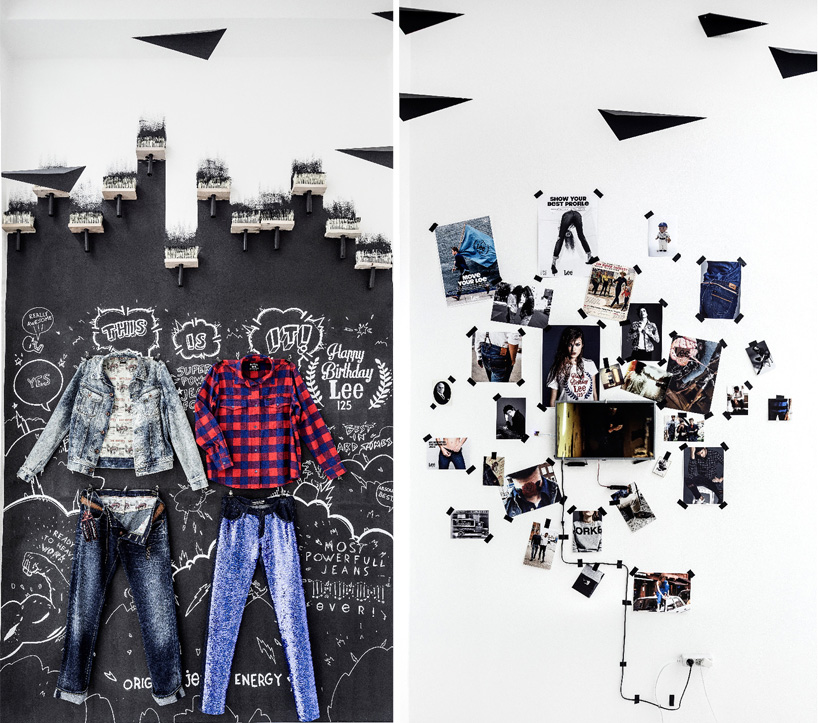 installation at designblok 2014 for lee
together, the duo have completed an unprecedented seven installations throughout the dedicated designblok event spaces for international brands like heineken and chanel — ranging from immersive and participatory experiences for play to utilitarian objects for storage and domestic use. designboom spoke to plechac and wielgus about their numerous presentations and their thematic links, the significance of this particular prague-based fair to their own practice, and how they managed to create seven distincly unique installations for some of the world's biggest brand names.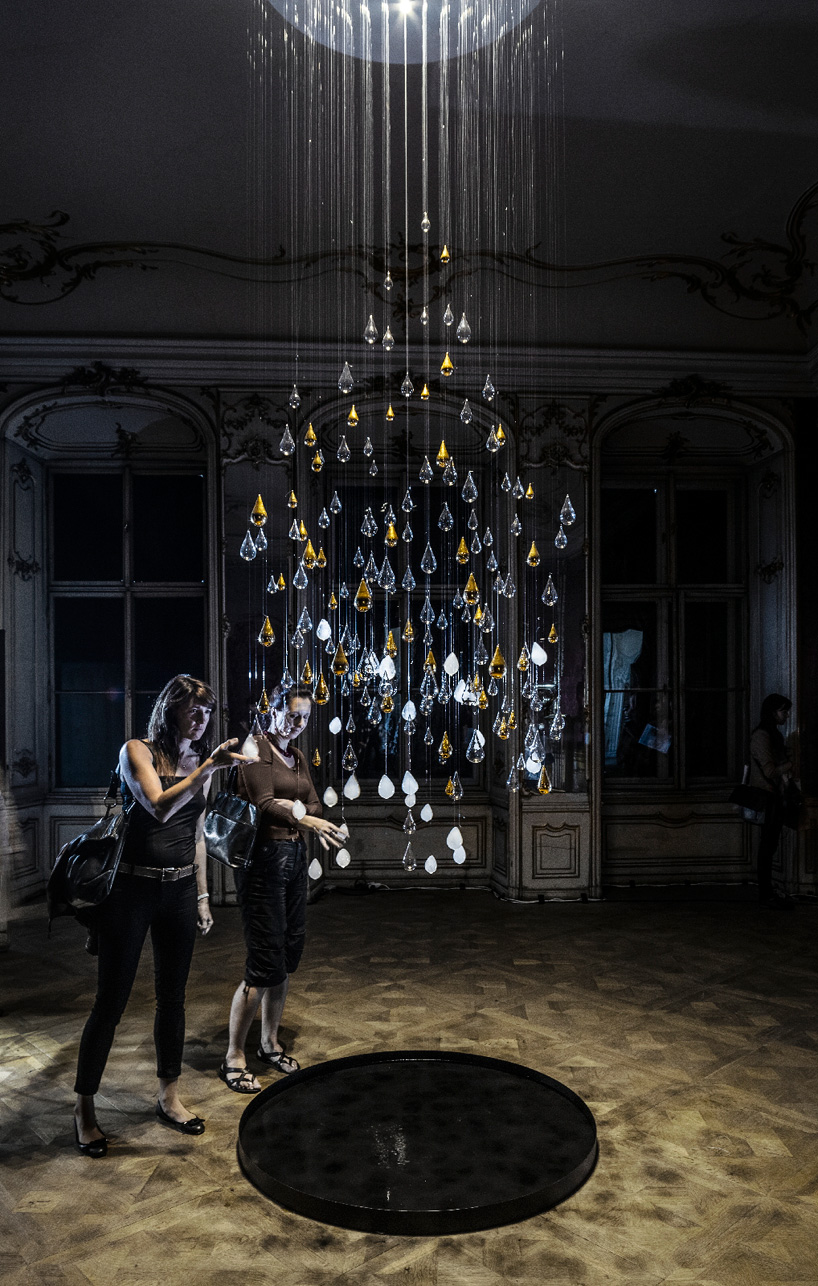 the installation for chanel featured ice droplets slowly melting into a pool of water
designboom: can you tell us a bit about what you've presented at this year's designblok? how many installations have you completed?
jan plechac & henry wielgus: we have presented a lot this year. we have done presentations for various brands, such as chanel, heineken and lee and the krehky gallery, and we have also focused on the presentation of our own studio which introduced several of our new products. the 'moulds' lights were a premiere in the czech republic, produced by lasvit, the leather 'swing' for the krehky gallery and also the world premiere of the 'balance of beauty' dressing table mirrors and some wooden furniture for the krehky gallery.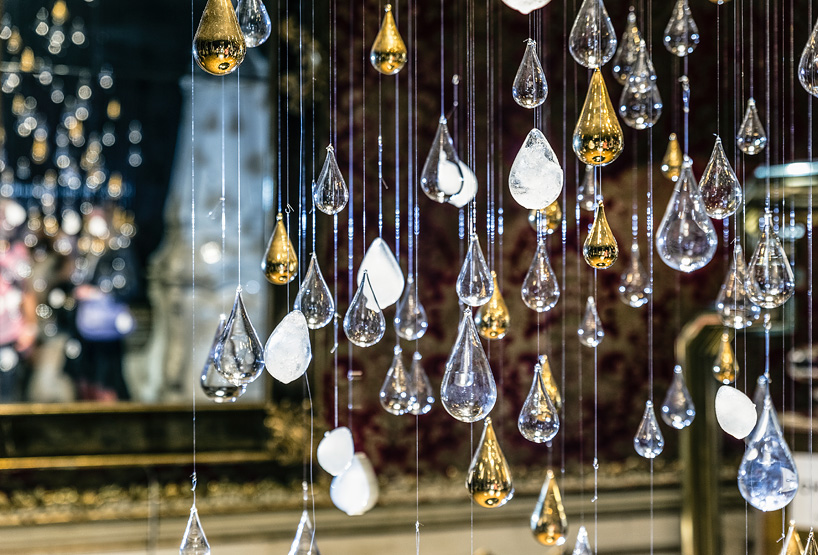 glass and ice drops are installed together, drawing a similarity between the two textures
designboom: is there a particular theme that ties these projects together that you chose to focus on this year? or are they individually considered?
jan plechac & henry wielgus: each project is different but the truth is that many of them were based on a similar assignment. the assignment was quite clear – to introduce the brands in a new and innovative way. our own production has presented something rather different. this year we have been utilizing new materials, such as leather. we have been trying to incorporate the nature of the individual materials and to emphasize their essence as much as possible.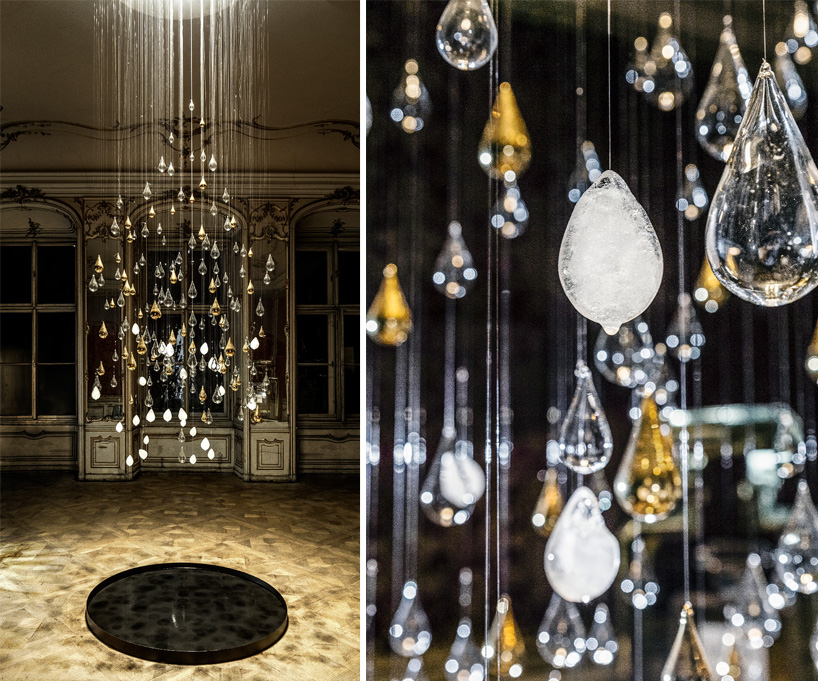 the installation for chanel featured a floating arrangement of glass and ice
designboom: how is audience participation important, and in what ways do you want the viewer to engage with your works?
jan plechac & henry wielgus: the visitor is crucial for our installations and many of our projects have been based on the visitor. we have been trying to create more and more interactive installations, such as the one for heineken this year. heineken's motto for this year was 'cities', and so we have been looking for a certain audiovisual shortcut of the city, as we see it. at the end, the installation was complemented by sixty laser rays that were connected to the sound bank. after an interruption of the laser, there was a certain city sound, e.g. the sound of a tram, a dog or music coming out from a club. the more visitors were coming, the more volume the symphony had. just like it would in a city.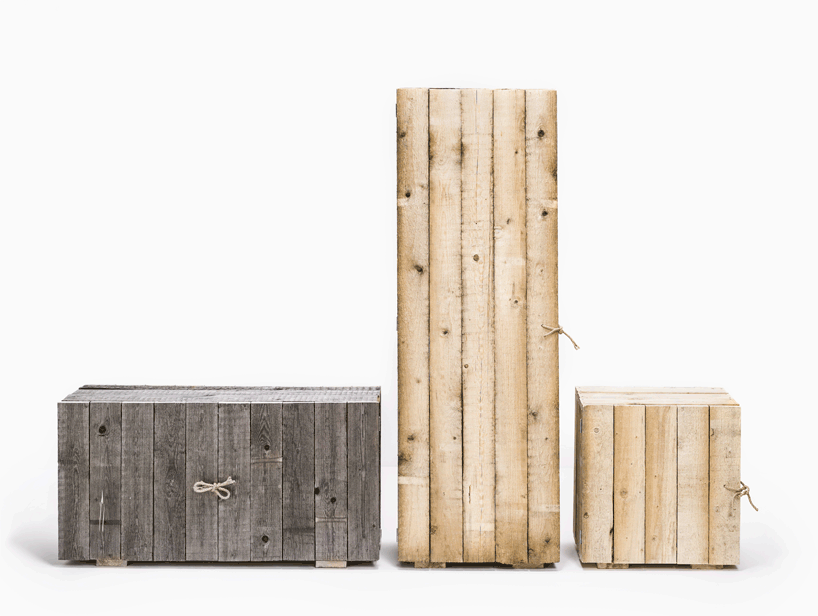 'skrinka, ktera si na nic nehraje' for krehky gallery
photo by martin chum
the boxes used for this collection are perfectly ordinary: they are made from untreated worn-out laths that a regular cabinetmaker would never use, hammered together by utilitarian nails and hinged by ubiquitous fixtures found in just about every hardware store. the series of wooden cabinets are meant to materialize the ultimate expression of honesty.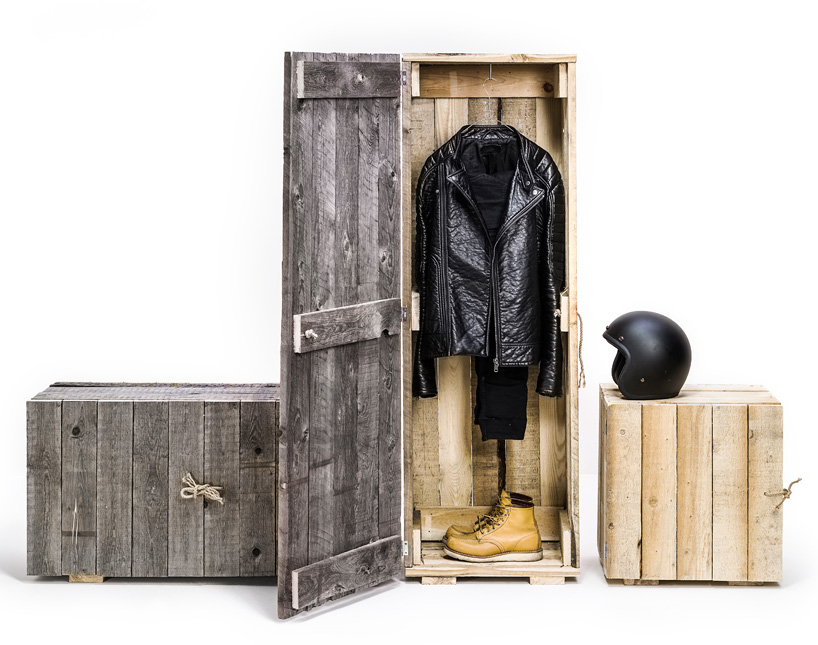 the collection of wooden pieces in use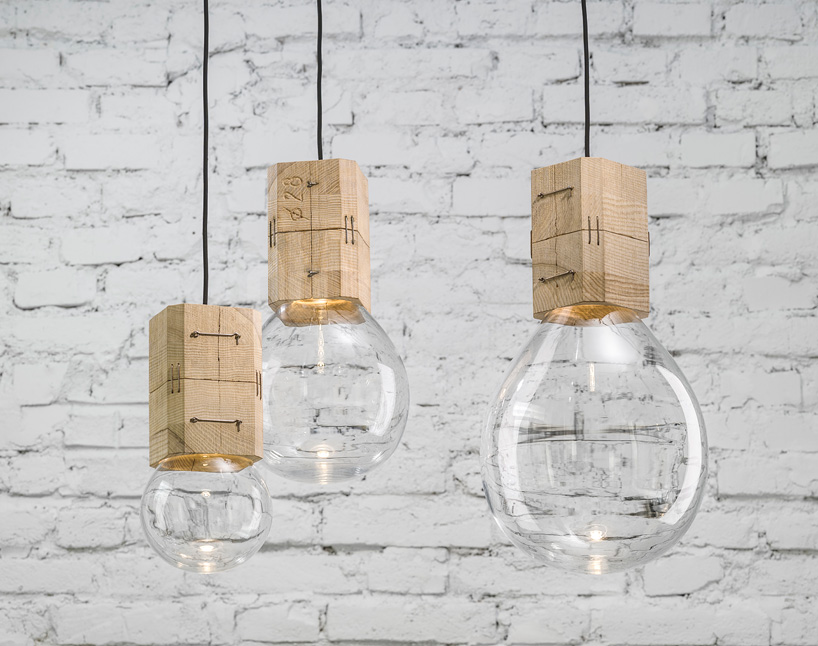 the 'moulds' lights for lasvit were a premiere in the czech republic
'the concept of this series is based on the contrast of materials and refers to the traditional craft of crystal glass blowing into an oak mold. the idea was born when we visited the warehouse of old wooden molds, which lasvit has in its archive. the fact that something so fine and pure in shape as crystal glass is formed in something so raw and fundamentally primitive as a charred glass mold fascinated us. we tried to create a light that combines the elegance of crystal with the rusticity of a wooden form clinched with iron nails. our design reveals the harsher aspect of traditional glass making, which is hidden in the background of production. thanks to this, the moulds collection brings very strong emotions into interiors. especially the composition of different 'overblown' shapes create an impressive scenery. because the integrated led source was inserted directly into the charred mold, it creates the impression that the heat and the energy of the glass furnace remain stored inside, as well as the efforts of the czech glassmakers.'

designblok 2014 marked the world premiere of the 'balance of beauty' dressing table mirrors
'the beauty of a person can be fleeting. as opposed to timeless design solutions, it can easily be lost or gained (whether we use a perfect make-up or not). it can even, in a moment of bliss, be discovered within oneself. however, even if that happens, it still does not lose its inconsistency. the simplicity of the balance of beauty collection provides the reflection of beauty with a solid point. like an hourglass, the inner part of a symmetric hemisphere is loaded with sand whose rolling motion enables the mirrors to be set to the right angle. the fact that the mirror is constructed in such a way that it needs no base makes it possible for the designers to implement a rather impressive solution: the hemisphere only touches the base at one point which looks incredibly elegant and airy. according to the original propositions, the collection consists of a series of three inconsistently sized objects whose different sizes complement one another.'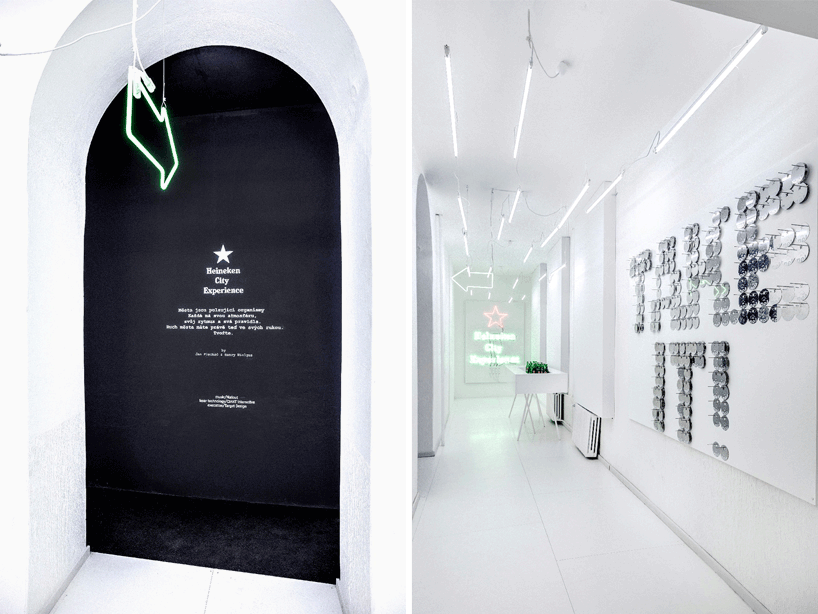 the installation for heineken linked to the brand's theme of 'cities' with an audiovisual experience
designboom: is there one design or installation that you are particularly proud of, or most pleased with the final result?
jan plechac & henry wielgus: each of the installations had a beauty of its own but if we were to choose one, it would probably be the lee installation. and it's because we have managed to create a great effect with a minimal budget, which was also supported by a very photogenic location. and besides, it was very important for us that the client liked it and they had trusted us.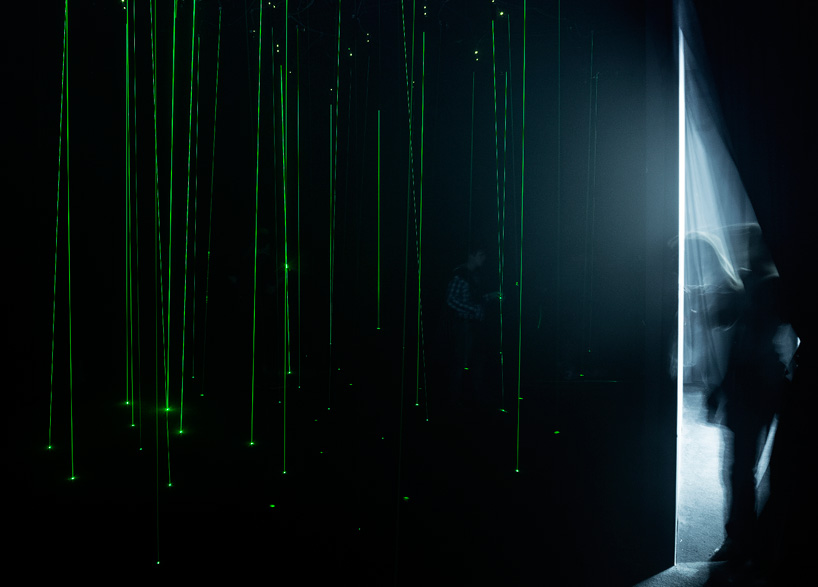 sixty laser rays have been connected to a sound bank, materializing the theme of 'cities'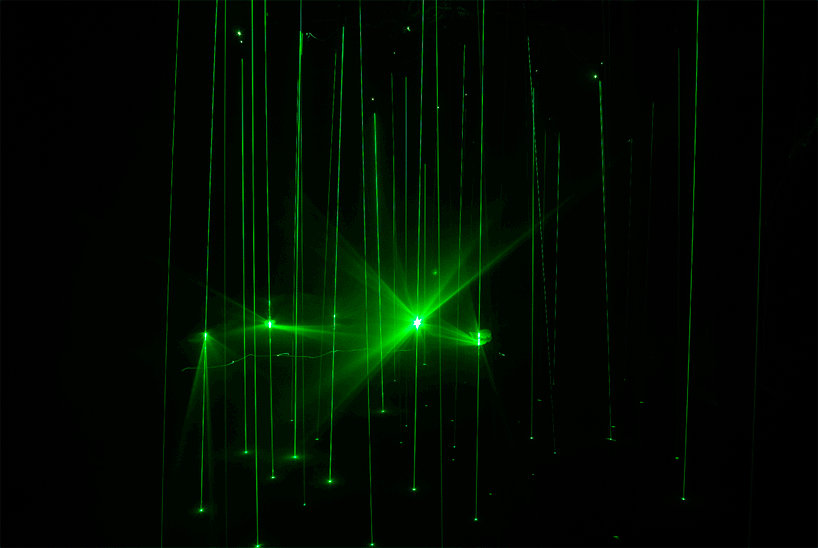 the experiential installation for heineken at designblok
designboom: you've been awarded the main prize of this year's editors-in-chief awards. is this an event you particularly enjoy participating in each year?
jan plechac & henry wielgus: designblok is the most significant designer event of its kind in the czech republic and we have participated for three or four years. we have always enjoyed these days very much but it's true this time was rather demanding. seven installations is quite a lot….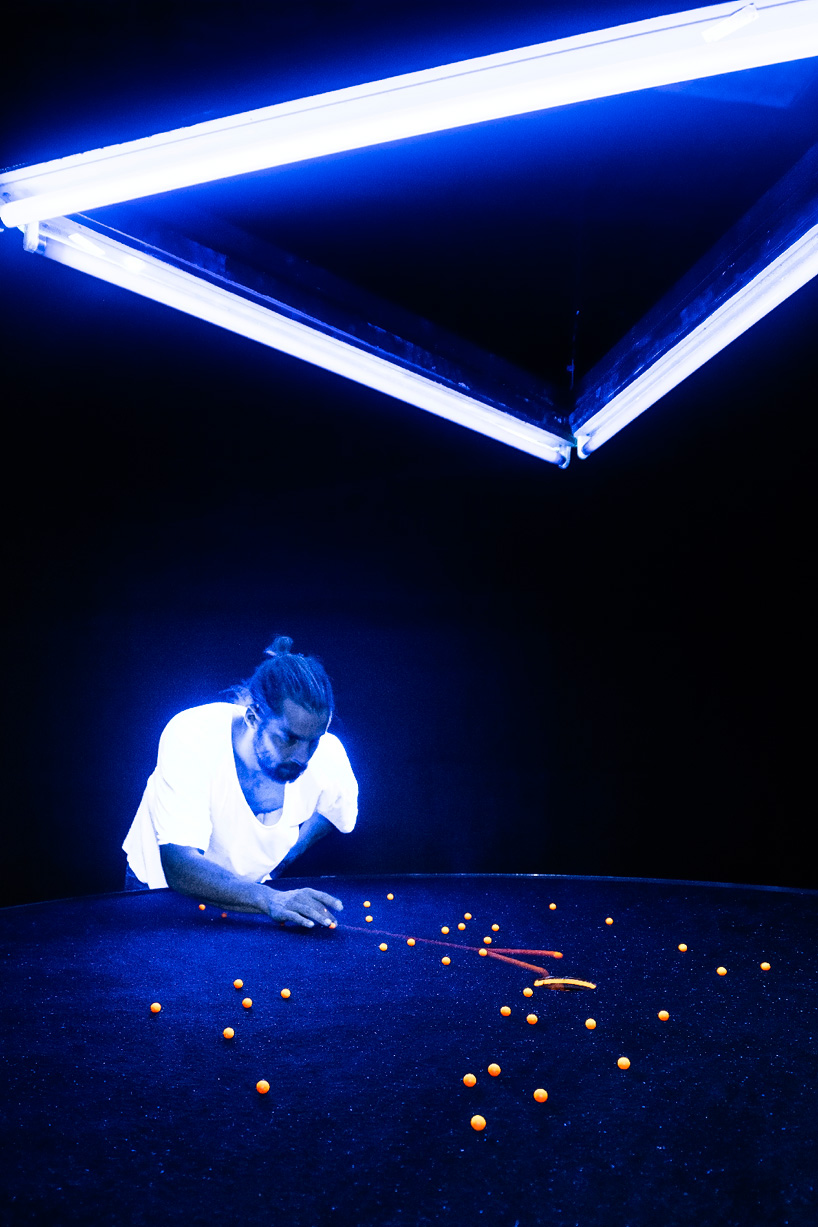 a participatory design 'game' which glowed in the dark at the superstudio HRA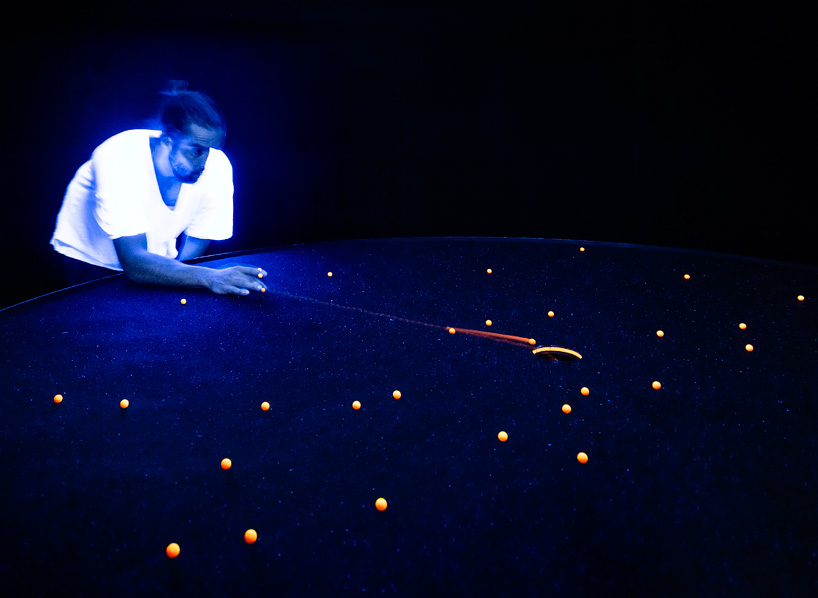 plechac deomonstrates the minimal — yet addicting — action of quickly flicking the luminous marble into a hole on the table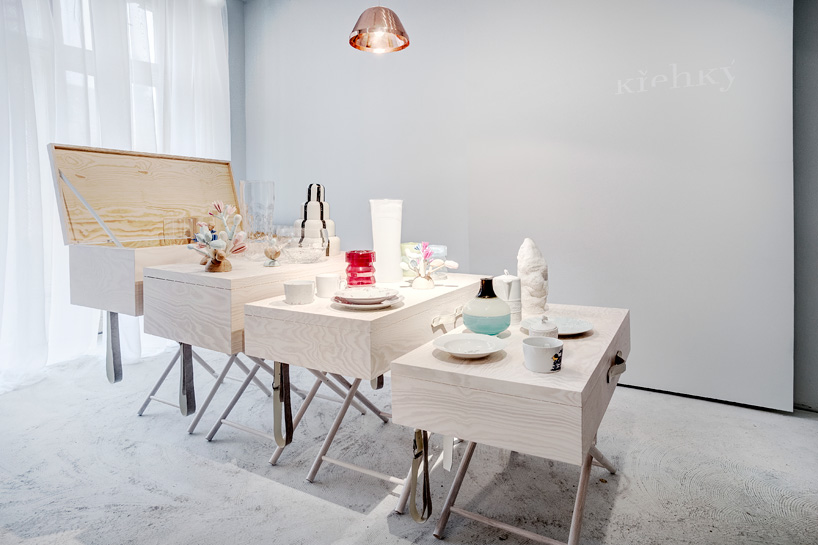 wooden furniture for the krehky gallery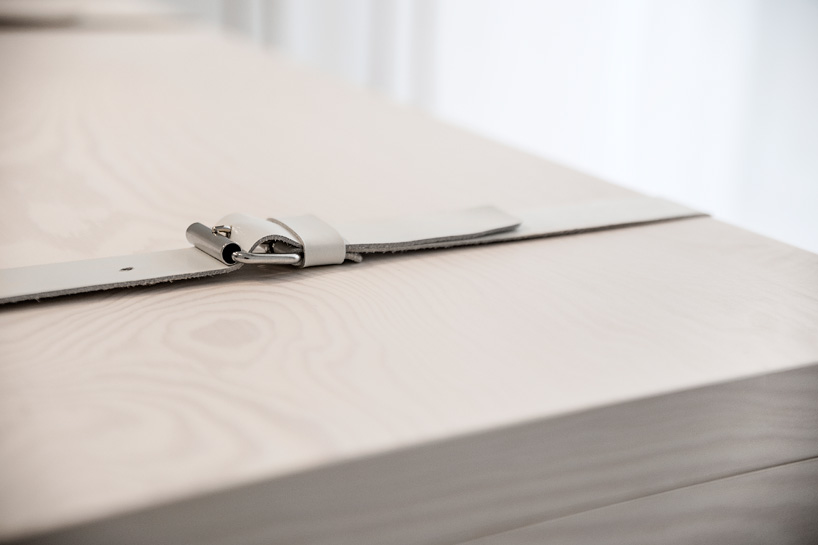 leather buckles installed on wooden boxes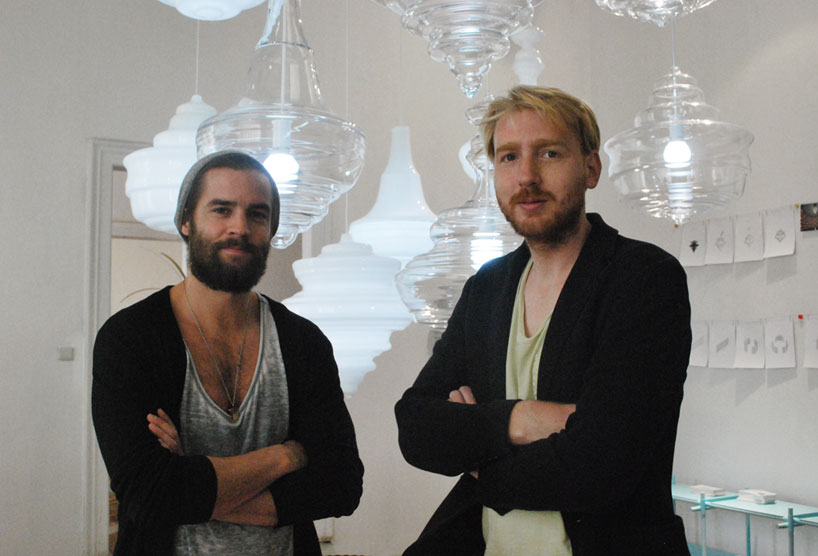 jan plechac & henry wielgus
portrait © designboom
jun 30, 2019
jun 30, 2019
nov 07, 2015
nov 07, 2015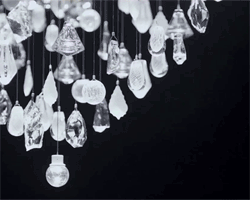 may 16, 2014
may 16, 2014
feb 02, 2014
feb 02, 2014
nov 09, 2013
nov 09, 2013
oct 26, 2014
oct 26, 2014
oct 14, 2014
oct 14, 2014
oct 11, 2014
oct 11, 2014
a diverse digital database that acts as a valuable guide in gaining insight and information about a product directly from the manufacturer, and serves as a rich reference point in developing a project or scheme.