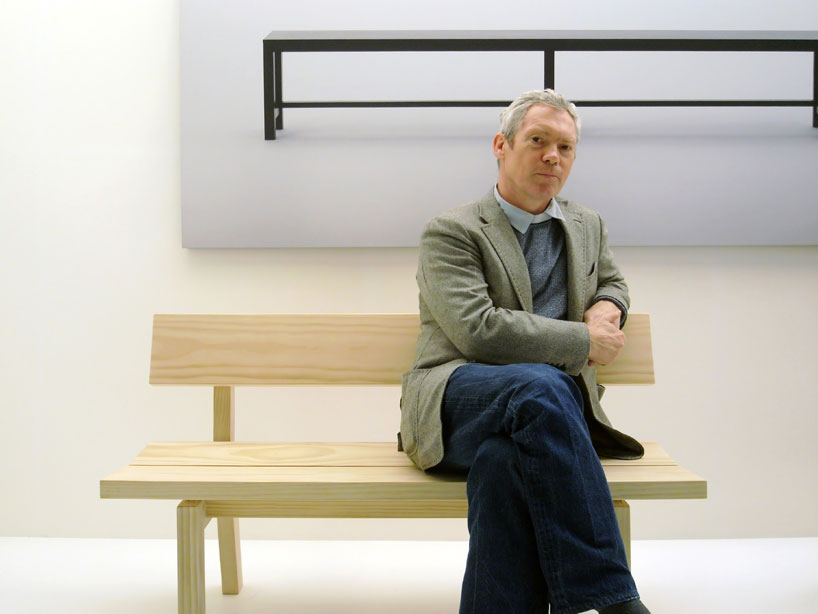 may 14, 2013
jasper morrison: maruni collection 2013
jasper morrison with his 'botan' bench for maruni collection 2013portrait © designboom
jasper morrison originally conceived the 'botan' bench for personal use on the terrace of his studio. the british designer approached the project by taking into consideration the image that comes to mind when one thinks about a heavy wood construction. similar to the development of much of his work, morrison began with the soft-focus thought of the furniture object in question, trying to capture the essence of it in more concrete terms. it was only recently which he thought that 'botan' could have commercial potential and proposed it to maruni, who is now producing the bench in two sizes: W1, 220 x D516 x H725 x SH413 and W2, 100 x D516 x H725 x SH413 mm,in three different finishes: cedar with urethane finish, ceder with oil finish, and pine with no finish.
morrison says, 'it's not an obvious product for the catalogue of a modern furniture company, but I am hopeful there may be a need for it among architects designing public spaces.'

designboom talks to jasper morrison about his designs for the maruni collection 2013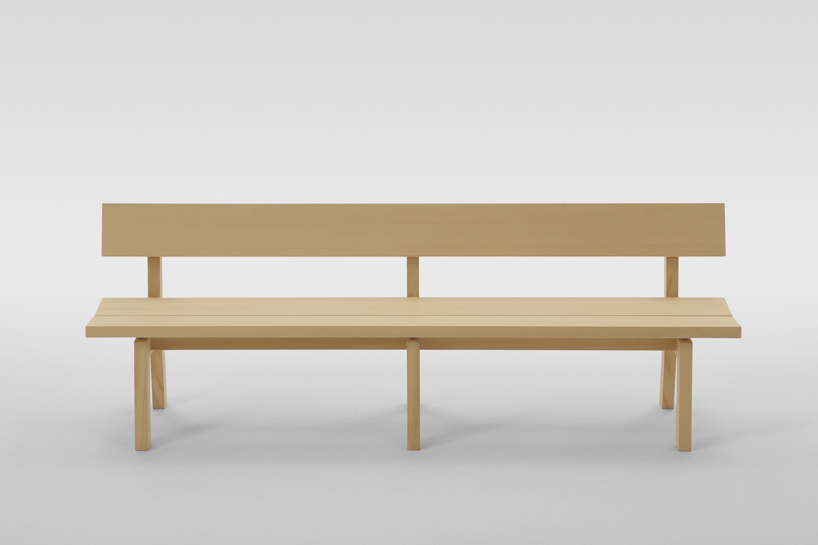 'botan' benchW2,100 x D516 x H725 x SH413 mmphoto by yoneo kawabe
'botan' benchW1,220 x D516 x H725 x SH413 mmphoto by yoneo kawabe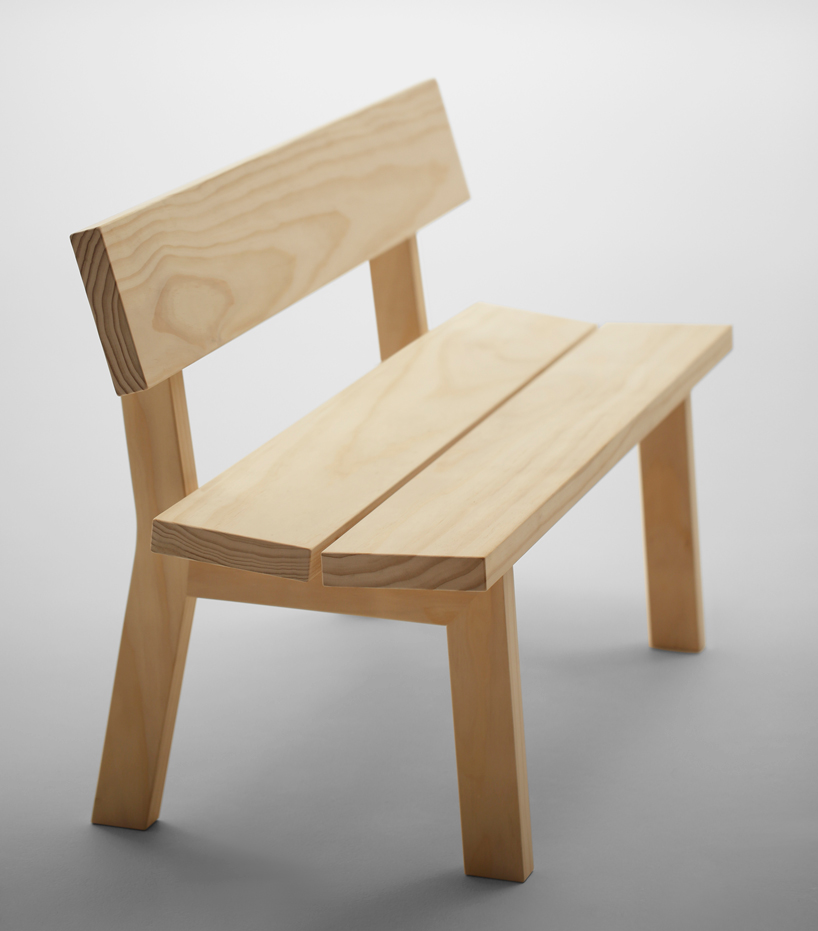 view of the slightly angled seatphoto by yoneo kawabe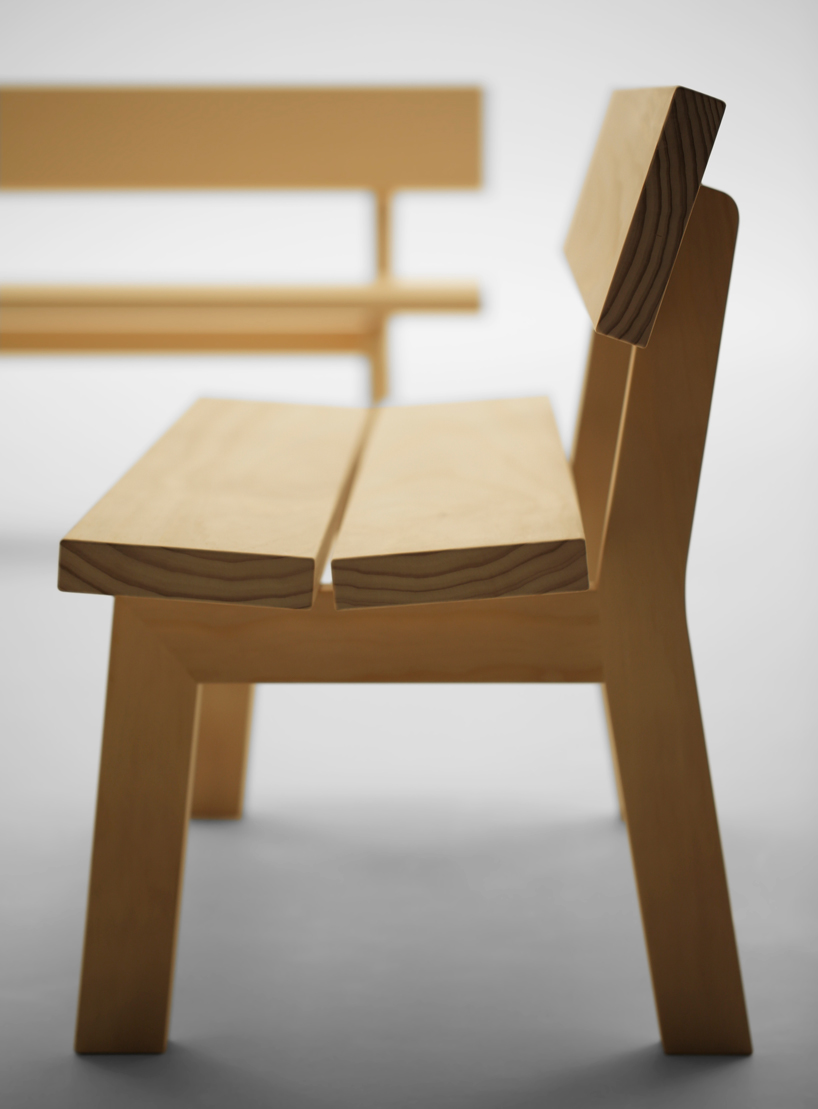 profile of the 'botan' benchphoto by yoneo kawabe
'lightwood armchair'W522 x D478 x H796 x SH450 mmphoto by yoneo kawabe
morrison's most recent addition to the 'lightwood family' is an armchair. the general concept in developing the design was to integrate an armrest into the existing 'lightwood chair'.the result is a seat which is similar to its predecessor, using similar structural elements and joining techniques, just with a slightly wider body.the 'lightwood armchair' is available in birch and oak finishes.
see more about the 'lightwood family' by jasper morrison for maruni on designboom here.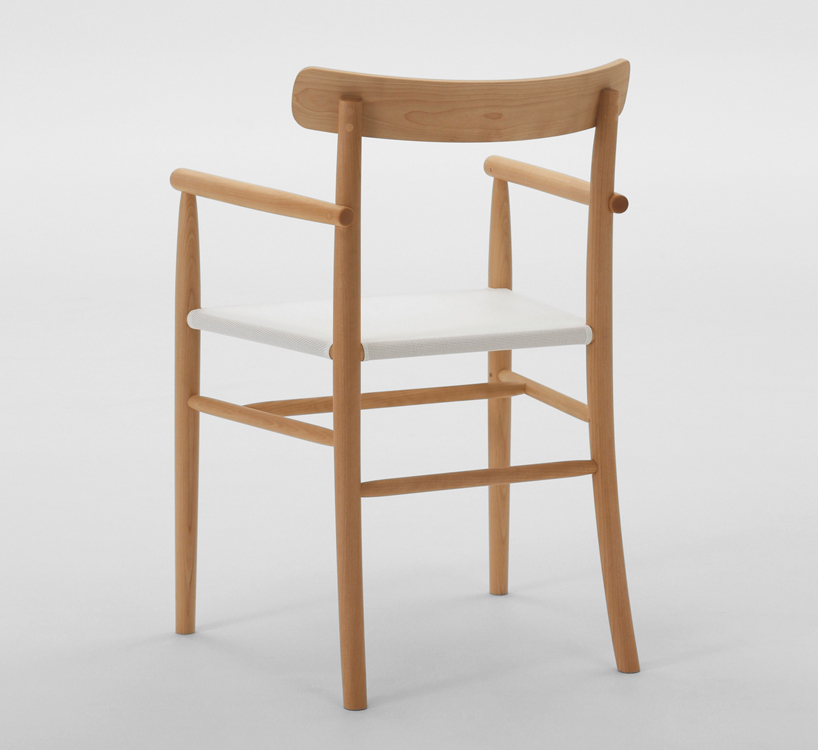 back view of the 'lightwood armchair'photo by yoneo kawabe
profile of the 'lightwood armchair'photo by yoneo kawabe
sep 20, 2017
sep 20, 2017
jul 27, 2017
jul 27, 2017
apr 10, 2017
apr 10, 2017
nov 10, 2016
nov 10, 2016
sep 14, 2016
sep 14, 2016
may 08, 2016
may 08, 2016
nov 10, 2016
nov 10, 2016
apr 01, 2016
apr 01, 2016
apr 04, 2014
apr 04, 2014
dec 01, 2013
dec 01, 2013
aug 02, 2013
aug 02, 2013
jul 11, 2013
jul 11, 2013