mar 08, 2011
JDS architects: bone chair
'bone chair' by JDS architects photo by nikolaj møller, courtesy of JDS architects
JDS architects has sent us images of their 'complete set of furniture' that consists of two objects: 'bone chair' and 'trestles', both in their prototyping stages and were recently on show at the stockholm furniture fair 2011 as part of 101% designed brussels.
back view photo by nikolaj møller, courtesy of JDS architects
'bone chair' can be viewed as the dissection of a chair. its starting form is a box-like seat made up of planes. as it evolves, sections of the chair are subtracted, cutting away all the ballast material leaving only a 'skeleton' form. it measures 54L x 57D x 79Hcm. the project team consisted of julien de smedt and wouter dons.
profile image © designboom
photo by nikolaj møller, courtesy of JDS architects
evolution of the 'bone chair'
technical drawing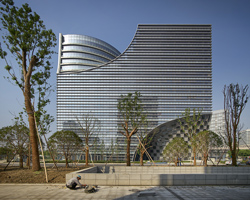 jan 31, 2017
jan 31, 2017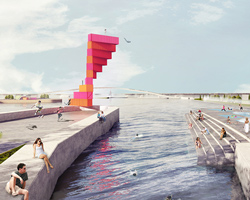 jul 05, 2016
jul 05, 2016
may 30, 2016
may 30, 2016
dec 28, 2015
dec 28, 2015
nov 30, 2015
nov 30, 2015
nov 22, 2015
nov 22, 2015
mar 09, 2011
mar 09, 2011
mar 05, 2011
mar 05, 2011
mar 05, 2011
mar 05, 2011