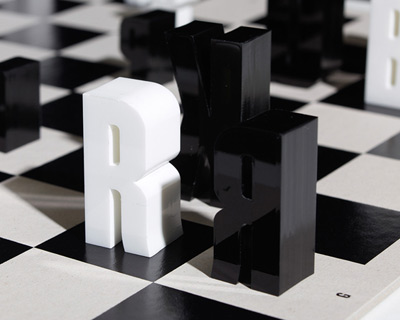 apr 22, 2013
jim sutherland (hat trick design) interview
type(chess)set – limited edition typographic set
designboom talks (DB) to hat-trick design's co-founder jim sutherland (JS) about his studio's work, personal projects and recent developments in branding.
DB: please could you tell us briefly about the evolution of hat-trick design?JS: I was lucky enough to meet gareth howat (the other creative director at hat-trick) at the partners in 1988. we have been friends ever since. after working there for 6 / 8 years respectively, we then worked at a number of other agencies before getting back together to form hat-trick in 2001. we set up with no clients or money and built it up from there. gareth and I work in a very collaborative way on every project, so all projects are jointed art directed. it's an unusual way to work but we find the projects are better for both of us inputting on everything.
DECK – typographic playing cards
DB: which have been your most significant and satisfying projects to date?JS: we have been fortunate to work with some amazing clients over the last 12 years. winning the natural history museum branding, the salvation army signage project and leading the land securities roster were probably the three most important, formative, moments I think. working on stamps for the royal mail is still a privilege and we've been fortunate enough to do over 50 now.
on a more personal level, one of the most rewarding projects was a book about my dad's garage, with my daughter.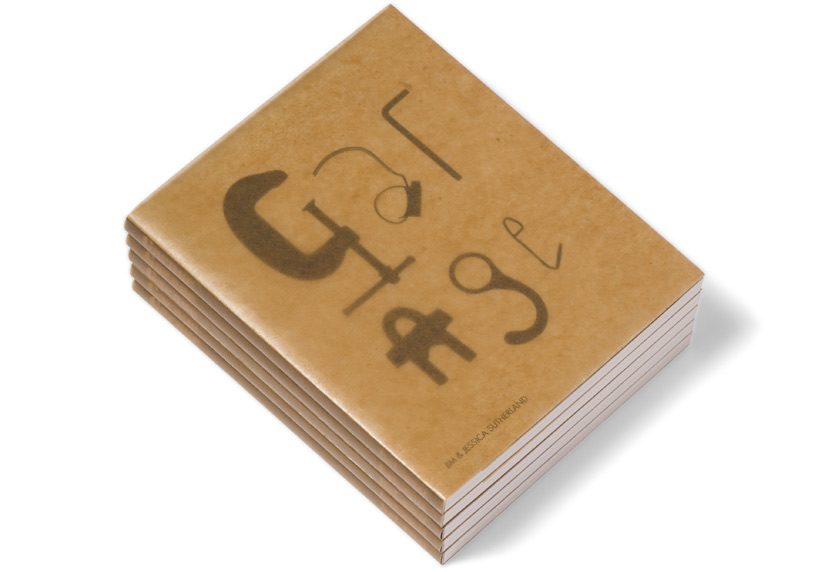 garage book – personal project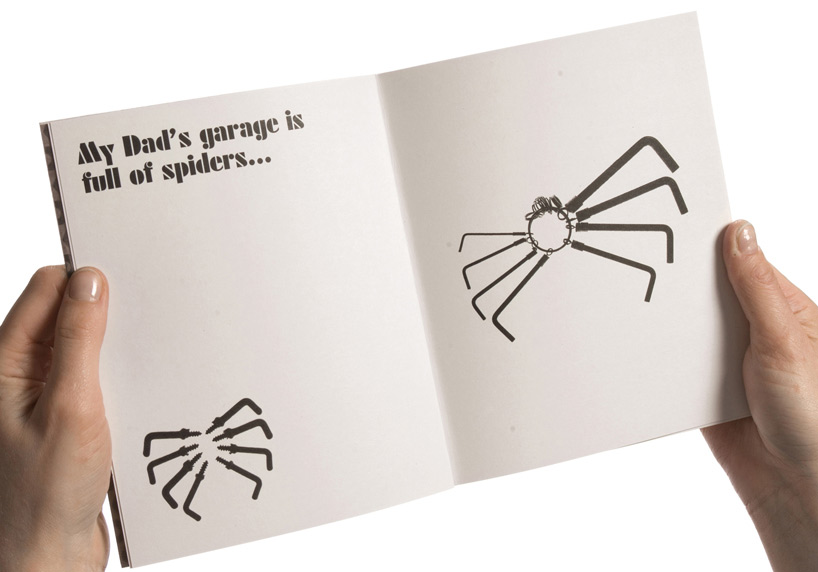 DB: what is the attraction of identity design for you?JS: I think it's the scale and relative permanence combined with the challenge of trying to sum up an organisation as succinctly as possible. the most rewarding projects are the hardest ones to crack. you can really get under the skin of an organisation which is fascinating.
DB: what mistakes or 'traps' should a young designer avoid when working on a branding project?JS: try and make sure an identity has enough flex – consistency is obviously key in identity work, but creating something that has life and variation over time is equally important.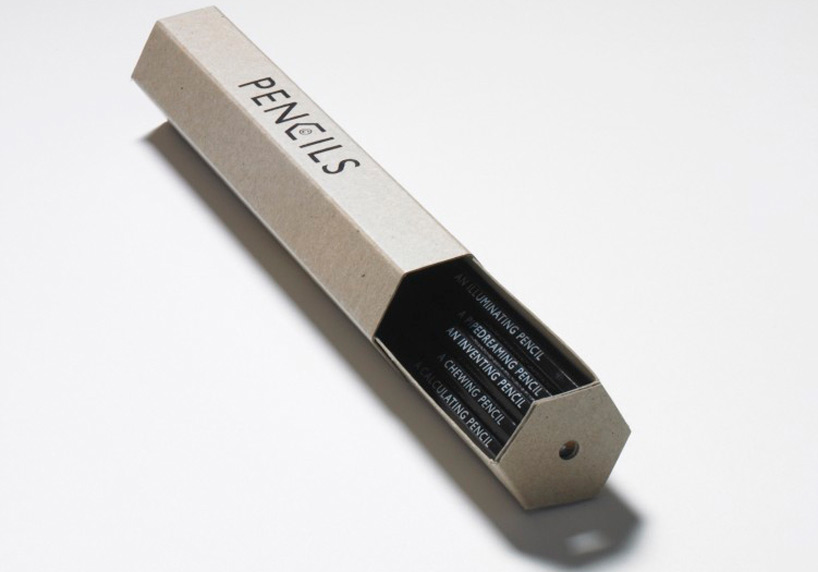 pencils set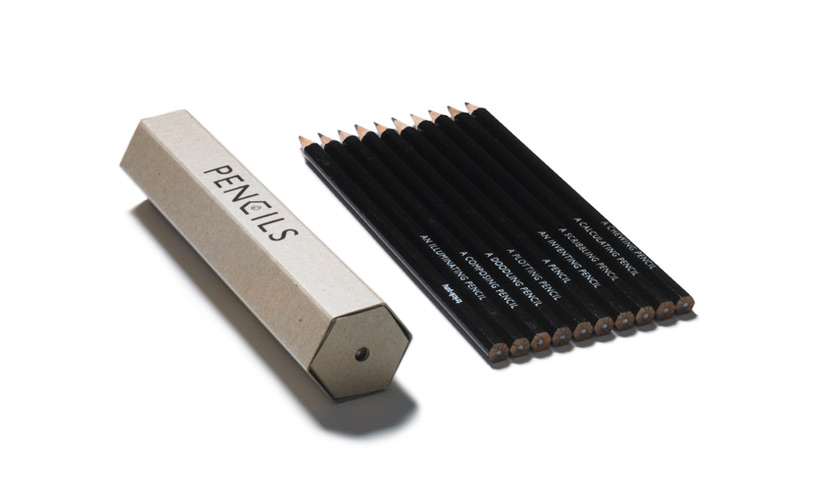 DB: do you think it's important for a graphic designer to be able to draw?JS: I think it's different for different people. for me the physical act of drawing, writing, or cutting out bits of paper is key to getting my brain engaged. I cannot talk about work without a pencil in my hand. my drawing is terrible, but it's a way of formulating and developing ideas.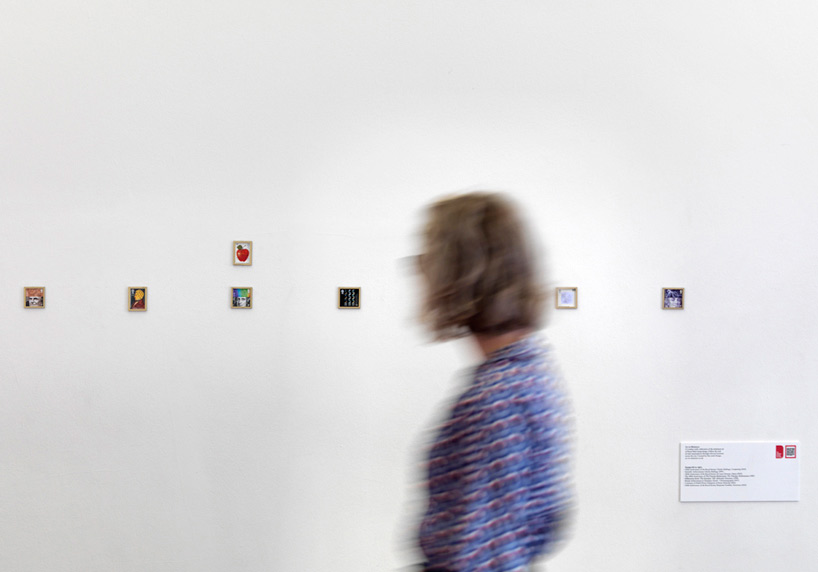 art in miniature – an exhibition of stamps around london as part of the london design festival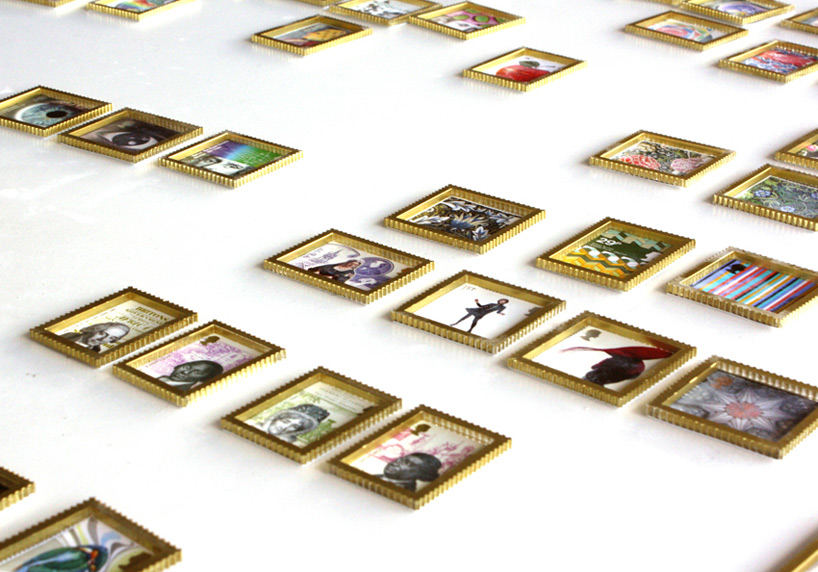 art in miniature – framed postage stamps
remembrance day postage stamp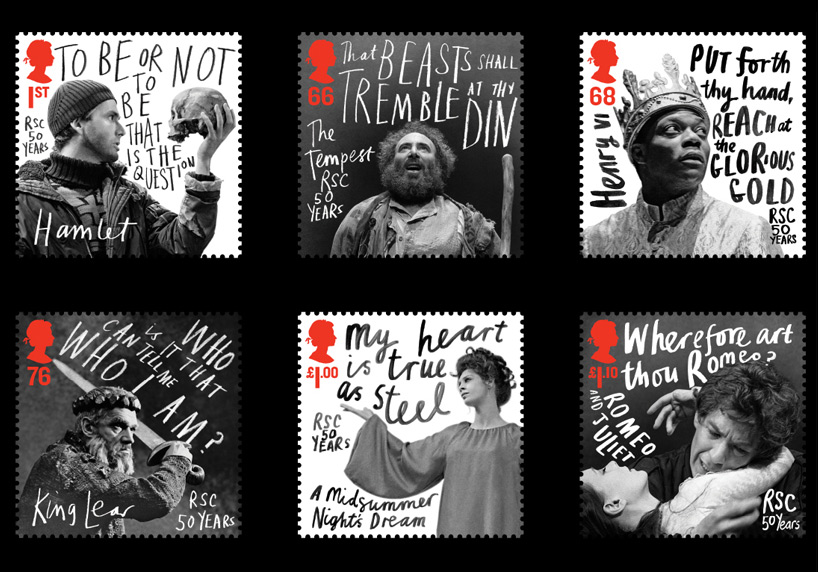 royal shakespeare company postage stamps
DB: the work you produce is quite diverse, what are your thoughts on specialisation vs generalisation?JS: I think we produce better work when we work across different disciplines and sectors. I think if you specialise you start to produce work to a formula. we get bored very easily, so new ideas and challenges keep us enjoying it.
DB: are you conscious not to develop a specific house style?JS: we try not to, but that's not for us to say.I like trying to produce work that surprises me.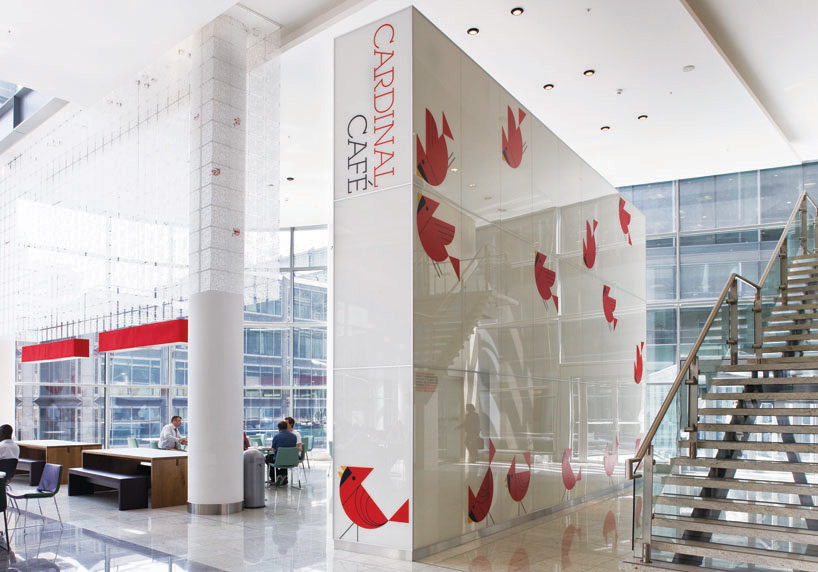 cardinal cafe brand identity and environmental graphics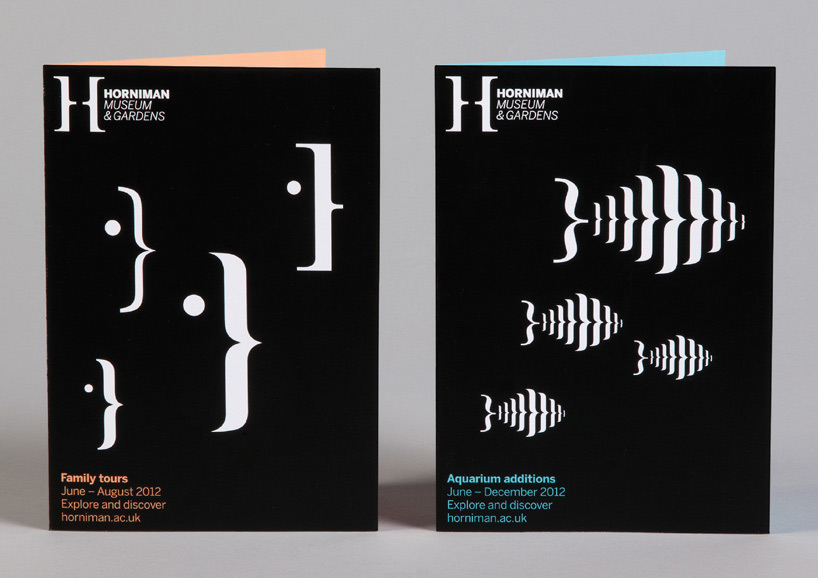 horniman museum brand identity – pamphlets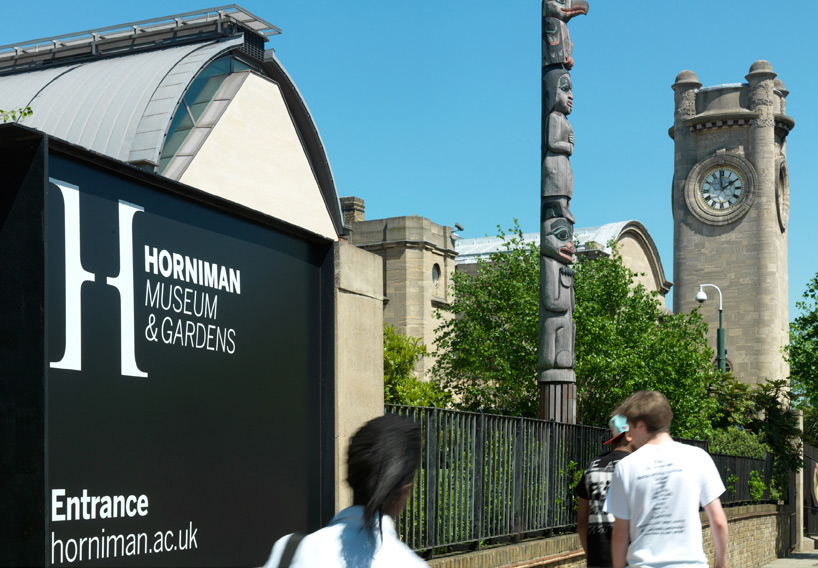 horniman museum brand identity – signage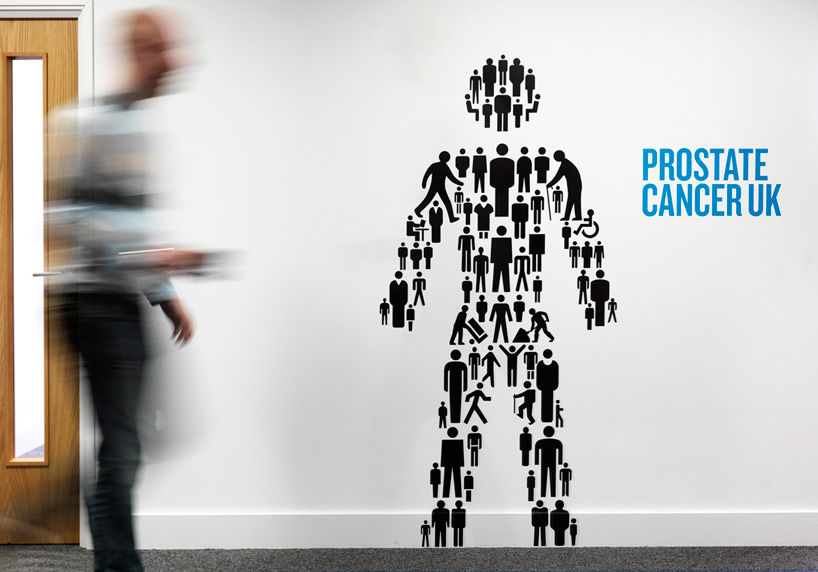 prostate cancer UK identity – office environmental graphics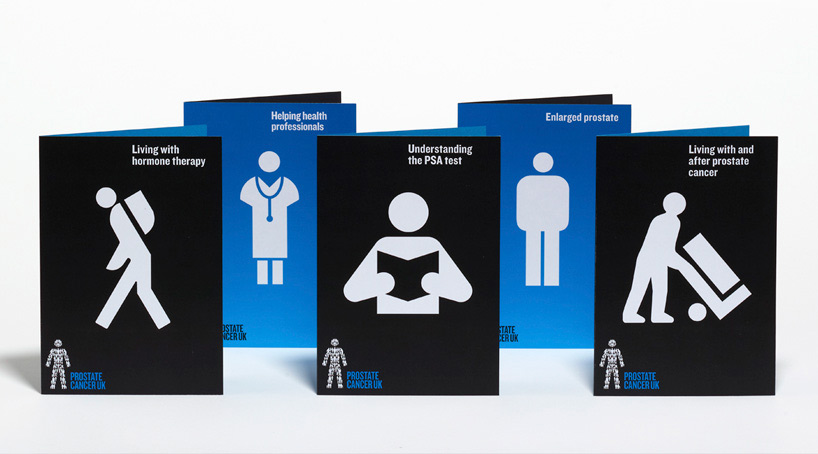 prostate cancer UK identity – pamphlets
DB: what do you think the most significant developments in identity design have been in the last few years?JS: I think identity work has become much more flexible and less rigid, which is all good. the side of it I don't like is the jargon-filled nonsense that goes along with a lot of it. we should all avoid brand worlds and brand onions.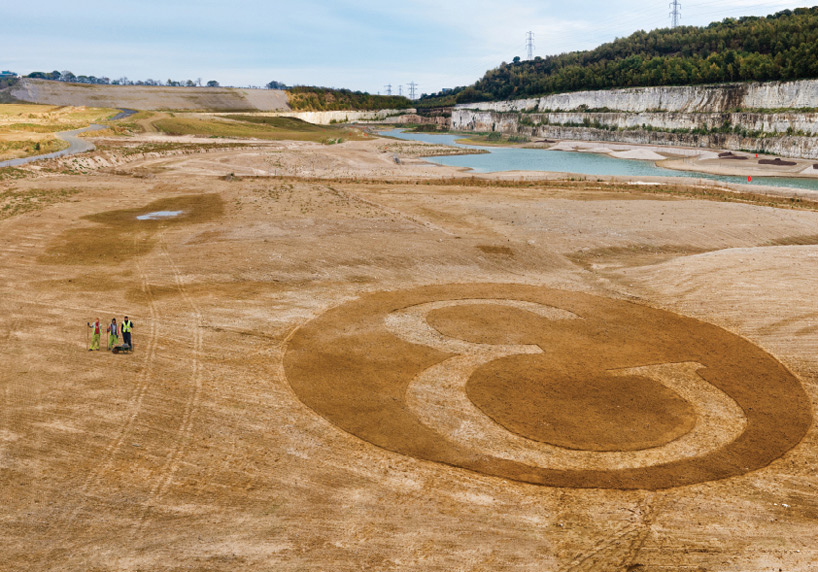 typographic landart for ebsfleet valley advertising campaign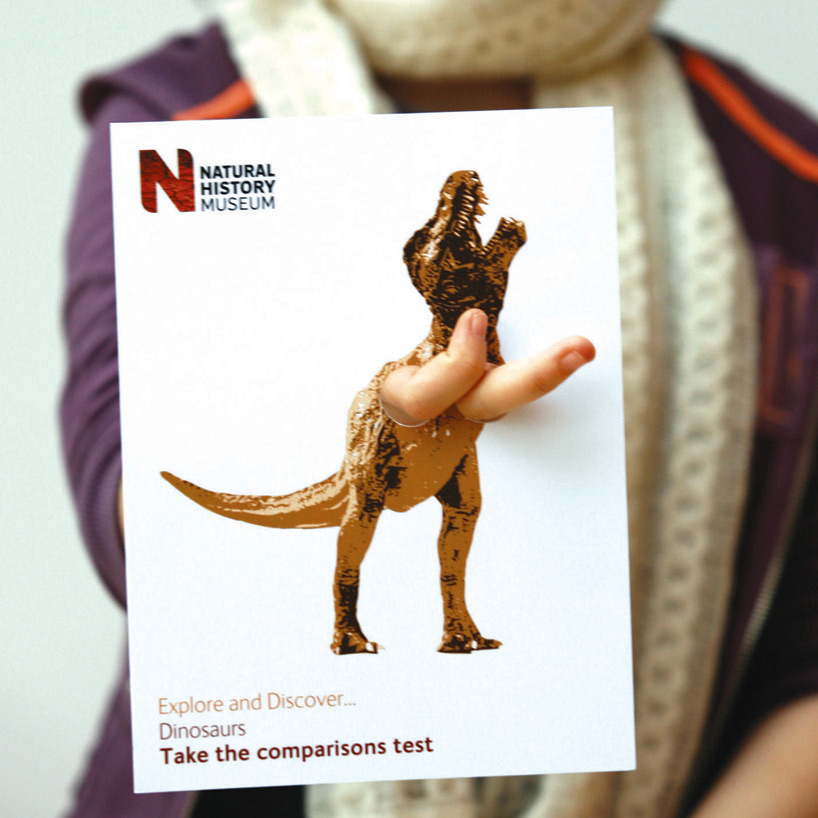 natural history museum – school guide
DB: how do you think the popularity of online design resources has influenced design being produced today?JS: there are amazing resources out there. you can find references to great work from around the world which is inspiring and can creatively feed you. my only worry is that you can end up consuming rather than doing. create things rather than just curate them. do work that can appear on blogs rather than look at work by other people. 'doing' is key.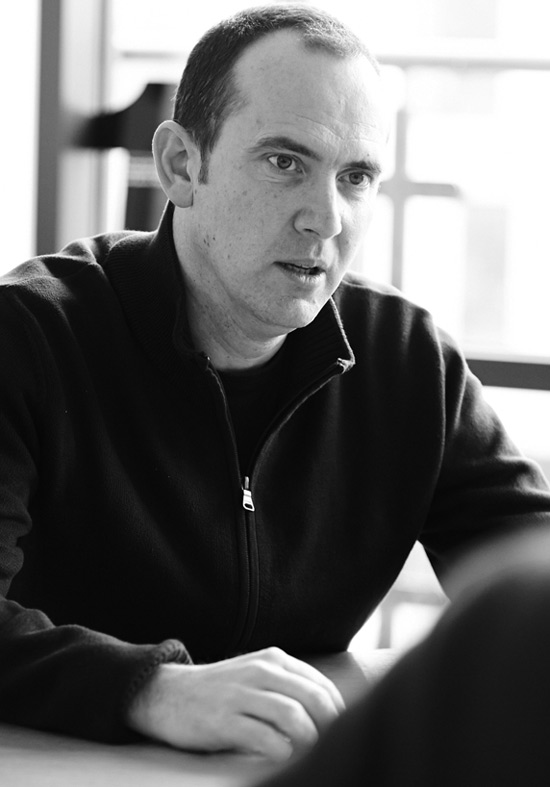 jim sutherland – creative director
DB: what lessons have you learned from a project that has changed your outlook on life?JS: we were lucky enough to work on an amazing project for the british heart foundation about children coping with bereavement. it was one of those projects that confirmed that design has the power and ability to make a positive difference. we should all be producing work that inspires, engages, entertains, and helps people – things that change things for the better. we are in a privileged position and we should make the most of it.
DB: what is the best piece of advice you have ever been given?JS: a few things things spring to mind: do good work and everything else will follow – focus on the things you're good at.enjoy yourself and it will show in your work and you'll have a nicer time. be yourself. show some the energy and enthusiasm you have in the studio to the client. be honest and tell clients what you think.
DB: what is the worst piece of advice you have ever been given?JS: that's hard to say… I feel all the advice you get affects how you are, and how you develop and learn. I ask for a lot of advice and try to just keep hold of the parts that help me.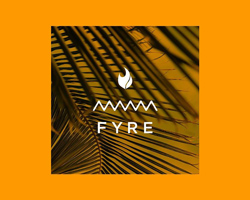 feb 10, 2019
feb 10, 2019
jun 21, 2018
jun 21, 2018
may 17, 2018
may 17, 2018
oct 04, 2017
oct 04, 2017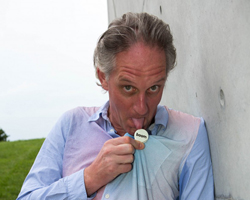 jul 29, 2016
jul 29, 2016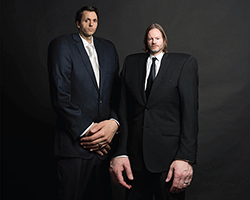 feb 21, 2016
feb 21, 2016
feb 09, 2014
feb 09, 2014
aug 08, 2013
aug 08, 2013
feb 27, 2013
feb 27, 2013
a diverse digital database that acts as a valuable guide in gaining insight and information about a product directly from the manufacturer, and serves as a rich reference point in developing a project or scheme.