the theme to 'design your life' fits in well with all the product launches during milan design week. as a brand that encompasses architecture, interior, design and technology, JUNG – the manufacturer of building technology – personifies this desire for unlimited and unrestrained design. their immersive installation, titled 'CHROMATIC', acts as an artistic spatial experiment where, within a dynamically changing atmosphere, chrome highlights the subtle design of their innovations such as the 'LS 1912' and 'LS 990' range of switches.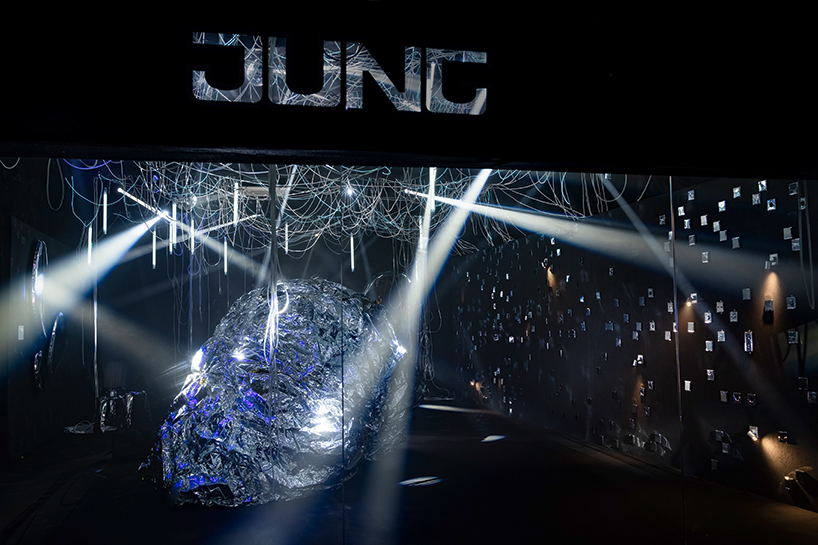 all images courtesy of JUNG credited to andreas körner | bildhübsche fotografie
transforming a ballet school in the heart of the brera design district, JUNG's 'CHROMATIC' installation depicts a surreal, darkened space full of new technological realities, as well as objects from oskar zieta prozessdesign. the architectural atmosphere, designed by raumkontor studio from düsseldorf, germany, presents an exhibition in a completely different light. it is an immersive experiment that interlinks sound, movement and, most importantly, light.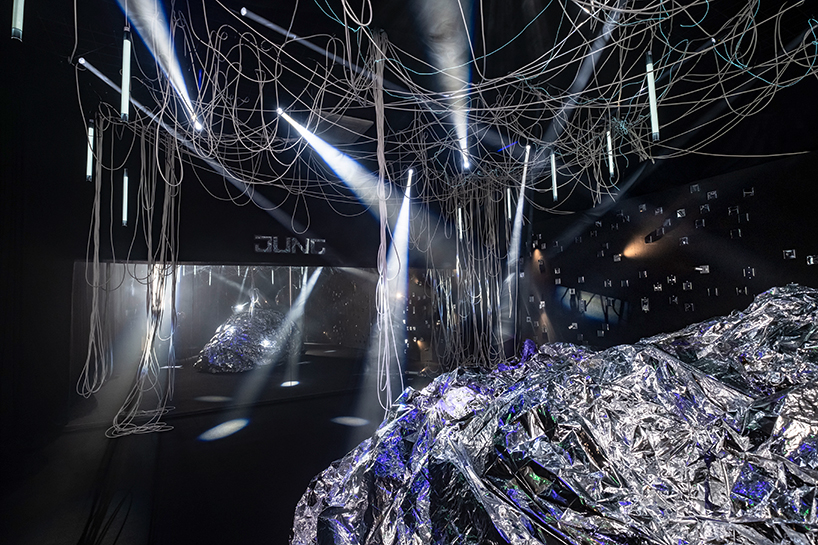 the installation showcases multi-optionality driven by curiosity. visitors step into a black, pulsating space where sounds drum in a driving rhythm whilst forms slowly shift in shape. bathed in their chrome color, an array of differently customized JUNG switches line the far wall. with a simple and universally understood flick, each switch controls a specific element within the space and will react in response to the user. this familiar action highlights the power of JUNG's innovations as they can dramatically adapt atmospheres and experiences according to your control.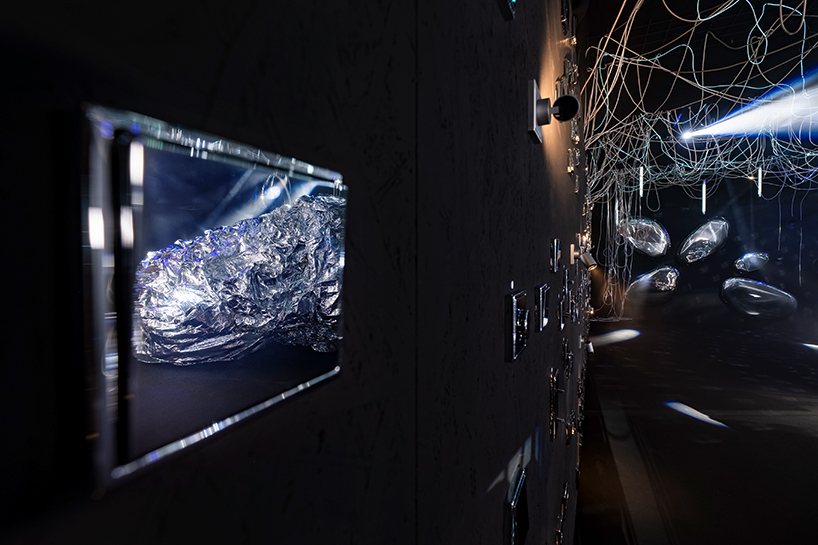 amongst this universe of options, four key innovations are showcased by JUNG. with a cover designed to be flush with the bezel, the 'LS 1912' switch ensures that only the toggle stands out from the surface, like a stylistic, sculptural element. the 'LS 990' is their design classic with a reduced form that is available in many variations and for many functions. the 'LS 990' is also exclusively available in les couleurs ® le corbusier – 63 additional colors specified by the famed architect. taking cues from the bauhaus philosophy, the 'LS CUBE' has a clear form to fit modern environments from work spaces to hotel interiors. finally, the 'plug & light' – the first light socket – enables luminaries to be docked directly to the socket via a magnet.
within JUNG's temporary installation in brera, milan, designboom spoke with both professor jens wendland, lead architect at raumkontor, and dijane slavic, international architecture media management.
designboom (DB): how do you start a project?
jens wendland (JW): it is much more difficult to start a project by going back to scratch, starting from a clean slate, not providing any rules or answers at that initial moment. instead, first of all, we look for questions that are worth asking, that are worth answering. design thinking has, of course, its process logic. but, at the beginning of a project, it's about getting out of your comfort zone and opening yourself up to the chaos of countless influences.
that is why we travel, go to exhibitions regularly, read, love the cinema, and listen to all kinds of music. we want to feel closeness; we want to be moved by very special, very impactful moments that recharge our batteries. we try and transfer this energy to our projects.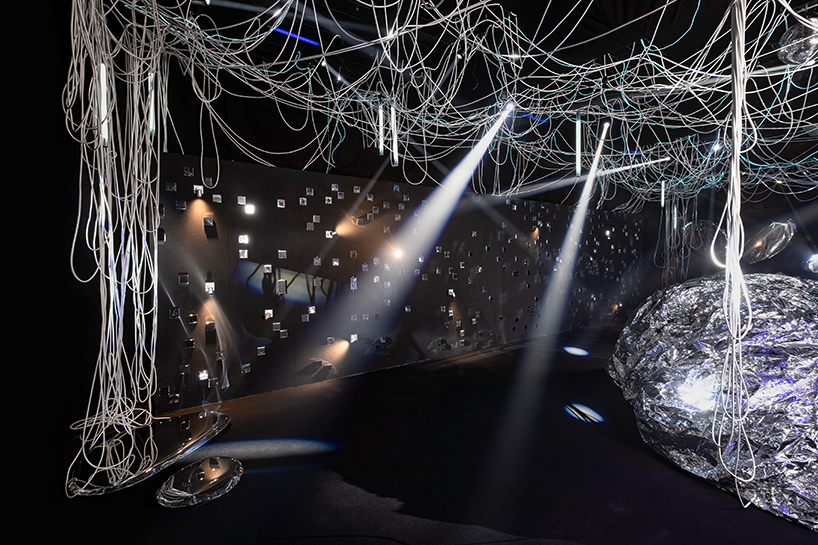 DB: how does the location, the situation, the time influence you?
JW: we love responding to situations. we love to unearth something totally unexpected from a situation. we know about the unsurpassed effect of things falling into place: bringing everything together in one holistic moment, when the many individual aspects of an installation combine into a whole.
the milan design week is, of course, a magic place, the very summit of creativity, innovation, culture and participation. the 'laws' of staging in the brera design district are different than at the salone del mobile. here, it's not about a conventional product show; it's about attitudes, style and individuality. this is the place where pure passion is staged.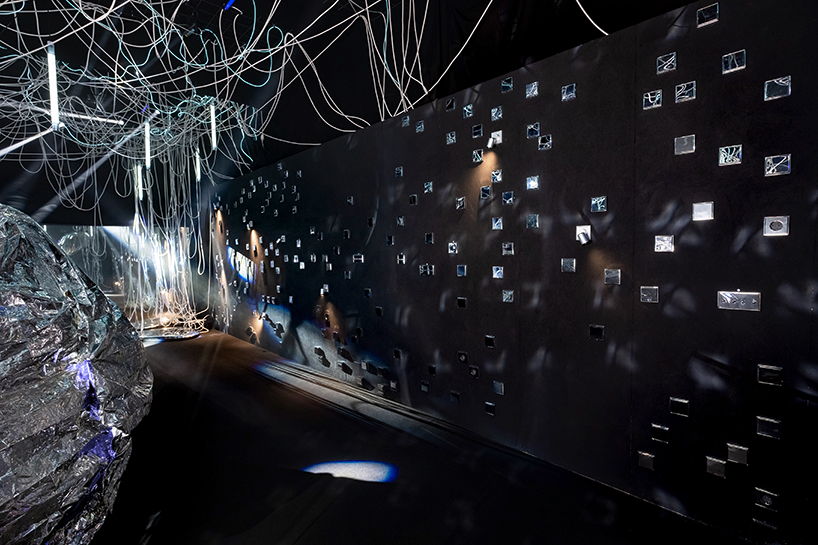 DB: what are the actual components of your installation?
JW: the main installation in the dance room was conceived to be interactive: from via palermo, visitors descend into a darkened space, in which they can use the purist switches from the 'LS 1912' and 'LS 990' ranges to imbue the chromatic world of this space with sound, light and movement. another exhibition features the 'LS 990' system in les coleurs® le corbusier, communicating the architectural power of this iconic switch in a playful way.
DB: why did you choose exactly this design, this music and this lighting?
JW: sometimes, it seems as if there is only one basic stance today, permeating all areas of life: everything is surface, always smooth and perfect, self-optimised, never ambiguous. this exhibition shows that there is also another side: unfiltered perception, the power of images and sounds, deep emotion, and an experience involving all senses. the power of the music draws you in, a machine-like, driving rhythm that's countered by floating whale song; visitors can use switches to add or remove sound layers, and you can hear a sharp inhalation. everything is connected to everything else, running simultaneously. it is a piece of magic, escaping the hustle and bustle of the trade fair, being somewhere else, being different.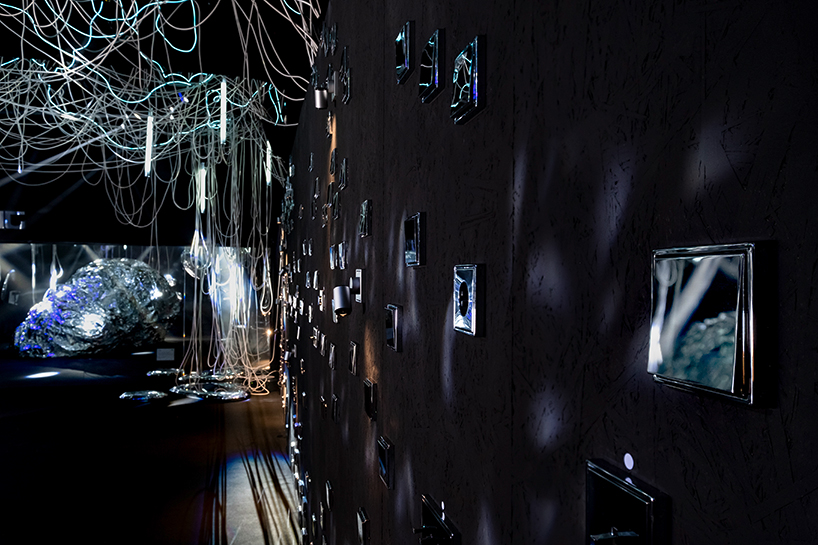 DB: why CHROMATIC?
JW: the elements of good design emerge from a constantly shifting deployment of a limited repertoire of forms and materials. through new configurations, subtle nuances and other shifts in accentuation, something familiar becomes something absolutely new. in the last few years, the 'dark' metals were the dominant shades, but now chrome colours are pushing to the fore. they are increasingly popping up at the leading furniture manufacturers, and also in product and fashion design. chrome is the new black!
DB: what's the symbiosis between your way of thinking and JUNG's products?
JW: we want to show that a technical product (for example, a switch from JUNG) is not just a mechanical means to an end, but something that opens up new possibilities of actively co-designing our world. people can experience the idea that strong design and cutting-edge technology aren't just a linear set of instructions, but instead offer a multitude of options: clarity and multi-optionality, playful and artistic aspects, in addition to their more prosaic function.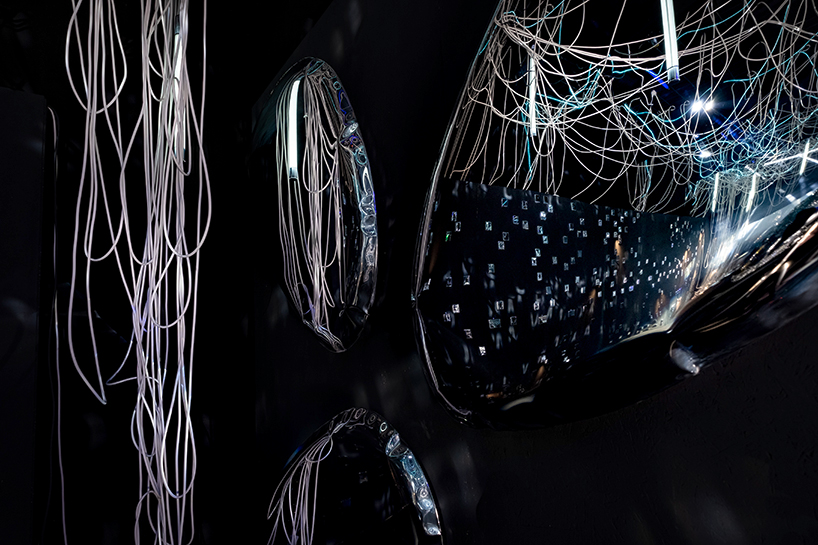 DB: why did JUNG focus its installation on the topic 'chrome'?
dijane slavic (DS): it is an increasing development of the chrome theme in interior design, influenced by the trends of the furniture and design industry. thanks to its extensive product portfolio, JUNG can react flexibly to design trends and realign its focus accordingly.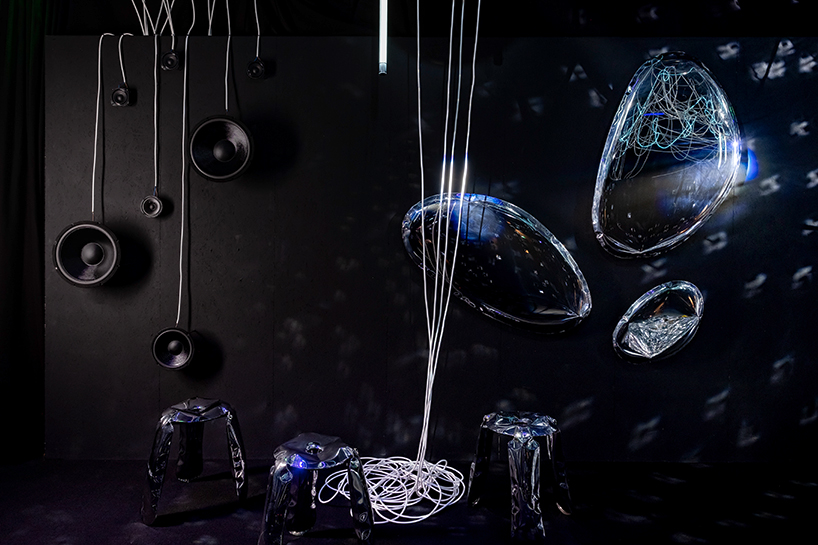 DB: how did this spatial-artistic experiment and, ultimately, the collaboration with the architects of raumkontor come about?
DS: JUNG is represented worldwide in architecture: the creative use of JUNG products ultimately takes place through the choice of planners. in order to emphasize the essential importance of the use of JUNG products in architecture, the company placed itself in the trustworthy hands of the architects of the design studio raumkontor with regard to the conception of the 'CHROMATIC' installation. with this installation at milan design week 2019, JUNG demonstrates a creative, haptic approach to its own products and seeks an interactive exchange with its visitors. we do not present ourselves as the designer, raumkontor gives JUNG a view from the outside and shows the emotional potential of our technology.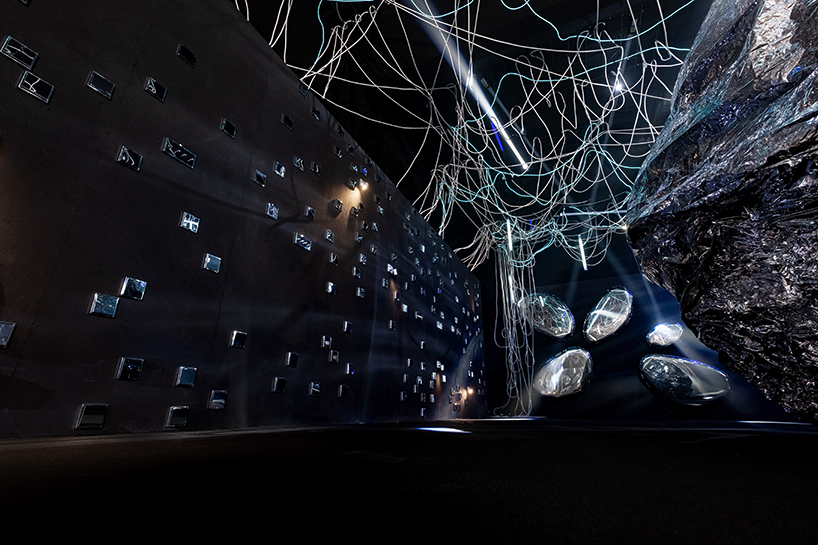 db: what do you expect from this installation, and what would you like to take learn from your time in milan?
DS: we at JUNG would, first and foremost, like to take home exciting and inspiring dialogues with designers from all over the world. milan is the place where JUNG has the opportunity to enter into a close exchange with cultures, countries and designers, and to learn from each other, make contacts and to maintain and expand its international network. as a family-run company with representatives in 70 countries worldwide, milan design week is a place where we can continue to grow together as a company.
product info:
name: CHROMATIC
designer: raumkontor
brand: JUNG
exhibition objects: oskar zieta prozessdesign
location: via palermo 1, milan
dates: 8 – 14 april 2019
a diverse digital database that acts as a valuable guide in gaining insight and information about a product directly from the manufacturer, and serves as a rich reference point in developing a project or scheme.
designboom will always be there for you
milan, new york, beijing, tokyo

,
since 1999