aug 18, 2015
K8 industridesign introduces adaptable sunturtle solar lamp at london design festival
K8 industridesign introduces an adaptable solar lamp at london design festival
all images courtesy of K8 industridesign
K8 industridesign has developed a lamp to meet the basic light needs of the 1.3 million people who live without access to electricity in africa, asia, and latin america, but also to be attractive and useful for campers and hikers around the world. the 'sunturtle' was to create a lamp that will cover several users needs with adjustable light and functional features. the large loo allows it to be attached on the neck or under the cork of any regular plastic bottle, which serves as a sturdy and easy accessible lamp stand. the loop may also be used to hang the lamp on a wall for charging and to secure the product from the theft. 
with a low price point, the lamp will be attainable for everyone
'sunturtle' comes with a patented flex base allowing to use the lamp standing on a table, wall or attach to the ceiling for social light. to reduce temperature exposure to the battery, K8 industridesign created a middle plate that allows air to flow under the solar panel, and thus reducing the temperature transmitted to the battery and electronics. the lamp has a unique charging controller technology for highly effective solar charging. the 'sunturtle' will be presented at the london design festival in the london tent as part of 100% norway exhibit. 
'sunturtle' will be able to be placed on plastic bottles
capable of charging in tough environments  
the light will take three to four hours to charge
the flexible stand can be hung
the complete kit
simple design focuses on durability 
comes in only two pieces 
k8 industridesign 'sunturtle' packaging for bright
oct 13, 2015
oct 13, 2015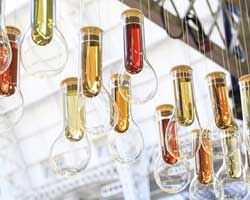 sep 25, 2015
sep 25, 2015
sep 25, 2015
sep 25, 2015
aug 01, 2017
aug 01, 2017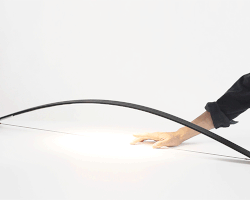 jul 29, 2017
jul 29, 2017
jul 26, 2017
jul 26, 2017
aug 03, 2017
aug 03, 2017
aug 01, 2017
aug 01, 2017
jul 28, 2017
jul 28, 2017