jan 16, 2011
karim rashid: nhow hotel berlin
junior suite, blue
located along the spree river, the old line between east and west berlin, the nhow hotel berlin designed by american designer karim rashid is a celebration of the german city's modern zeitgeist, connecting it to the rest of the world by creating a technorganic land of data-driven art and spaces – bridging the digital age of information and the physical and spiritual needs of visitors.
'my vision engages technology, visuals, textures, color, as well as all the needs that are intrinsic to living in a simpler less cluttered but more sensual environment. design touches us on every level, and design can continue to define and shape our dimensional interior environments and create new progressive human behaviors and new languages. I always question whether the physical world is as experiential, as seductive, as connective, as inspiring, as personalizable, and customizable as the digital world. that is what I tried to achieve with nhow hotel berlin by making a space that coexists with the data-driven digital infostethic world.' – karim rashid
junior suite, pink
each of the guestrooms are designed for comfort and distilling positive energy in hotel visitors. rooms in the hotel's east tower feature a sunrise / sunset color scheme of warm golds and bold, rejuvenating pinks. the west tower technolux rooms have cooler color schemes consisting of greys, blues and pinks. high aloft the hotel, the upper towers have prime views of the spree river.
standard room, blue
in each guest room displays bold digipop artwork which serve as the bed headboard. the custom patterned flooring is made of printed recyclable wood laminate. within, karim has designed a two way mirror to hide the flat screen television when not in use, and seems to morph into a chrome desk that is cantilevered from the wall.
in premium rooms, a curved wall divider separates the bedroom from the living area. inset is a television that rotates within the wall for viewing in bed or while lounging on the leather couch in the separate living room, or working from the desk.
nhow room bed
bathroom walls are executed in a white gradient glass, allowing natural light to flood the space while still providing privacy. bathrooms also feature freestanding bathtubs in custom colors, with large glass showers, mosaic tile floors and double sinks. lighting can be personalized to create different preset moods: work, play and relax.
standard room bath and shower
suite bedroom guitar
suite livingroom
reception
hotel guests are greeted in the lobby by a visually engaging reception desk. the sensuous sculpture is made of a high gloss fiberglass with inset lighting. on the opposite wall, a one way mirror glows with global locations and times of a digital world clock. in front of the clocks is a field of rolling hill seating and lighting populating the entrance. the printed ceramic floor tiles provide dimension and texture, the pattern representing the transference of digital data that exists around us.
nhow bar envy
the nhow bar envy is a continuation of the lobby. its omnipresent and omnidirectional head made of gold lacquered fiberglass atop the bar, create a lavish statement. the seating areas are composed of curvaceous organic and ergonomic couches and lounge chairs flank the bar. a custom wave banquettes mirror the ceiling sculpture above, sheer custom curtains printed with a digipop pattern act as artwork coloring the views of the iconic view of spree river.
hotel restaurant
the hotel's restaurant has a pastel color palette whose shades of green are meant to aid in digestion. the ceiling is punctuated by organic shaped lighting fixtures which illuminate the dining space.
restaurant
striking sculptures in the middle of the room serving both as art & object and form & function. these pieces are made from fiberglass and glass serving breakfast and lunch, and when not in use at night, stand simply as artistic elements within the room. communal tables bring travelers together with locals in a casual setting.
breakfast area
restaurant details
lobby lounge
the lounge features twilight colors and soft colors resulting in a sensual mood. an LED sculpture which reads 'freedom' acts as a backdrop to the space. the lobby lounge is separated from the main lobby by glass walls and projected artwork. the ceiling houses a sculptural installation of molten plastic with recessed lighting embedded within, giving of a dynamic glow.
music lounge
sound studio digital sslboard (solid state logic board)
meeting lounge
seven star gallery
ground floor plan
1 – lobby 2 – rreception 3 – back office 4 – elevator vestibule 5 – coat check room 6 – men's restroom 7 – women's restroom 8 – handicapped restroom 9 – lobby lounge 10 – private lobby lounge 11 – bar / lounge 12 – breakfast restaurant 13 – kitchen 14 – conference and spa entrance 15 – meeting room – designtopia 1 16 – meeting room – designtopia 2 17 – meeting room – infosthetics 18 – conference break-out area 19 – conference – organomics 20 – backup room 21 – terrace
nhow berlin
up close of the exterior
project info:
name of project: nhow hotel principal use: 303-room hotel plus nhow suite (304 total) & recording studio, conference facilities, bar, restaurant and wellness center (spa & gym) client: NH hotels floor area: guestrooms: 304 rooms; reception/ Lobby: 500 sqm; conference facilities: 1000 sqm; outdoor terraces: 1000 sqm; nhow suite: 250 sqm with 115 sqm terrace; recording studio: 100 sqm; dining & bar lounge: 500 sqm; 2 levels of wellness center: 450 sqm construction period: februrary 2008 – november 2010 team: karim rashid – designer camila tariki, karim rashid inc. – project managers kamala hutauruk, cece stellies, julie lee and evan mccullough – project architects jana zschuppe – NH project manager nippon development corporation – developer NP tschoban voss – building architects BAM deutschland AG – general contractor
jun 23, 2020
jun 23, 2020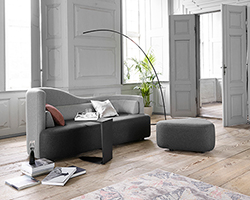 mar 25, 2020
mar 25, 2020
may 09, 2017
may 09, 2017
jun 01, 2016
jun 01, 2016
may 10, 2016
may 10, 2016
apr 18, 2016
apr 18, 2016
a diverse digital database that acts as a valuable guide in gaining insight and information about a product directly from the manufacturer, and serves as a rich reference point in developing a project or scheme.