alberto and francesco meda use conductive aluminum rods for kartell's aledin LED lamp
the 'aledin dec' in two colors
image courtesy of kartell
the lighting sector continues to represent an important voice for kartell. its collection of lamps has been enriched with more technically-sophisticated and innovative designs in terms of both their moulding and their light sources. for the 2016 salone del mobile in milan, the company is treading new ground by going beyond mere decoration in order to provide technical light suitable for working environments. 'aledin' by alberto and francesco meda is an LED table lamp whose articulated polycarbonate stand contains two aluminium rods that function as conductors in the place of wires. in the 'dec' version, the lamp is designed to decorate interiors and its head features a small, many-sided cone. 

'aledin tec' in three translucent colors 
image courtesy of kartell


aledin tec
image courtesy of kartell

the 'aledin dec' and the 'aledin tec' 
image courtesy of kartell

the 'aledin dec' verison uses a clear cone head
image courtesy of kartell

the desk lamp contains two aluminium rods that function as conductors in the place of wires
image courtesy of kartell

the 'aledin dec' with a flat LED lamp head
image courtesy of kartell

the kartell stand at the 2016 salone del mobile 
image © designboom

image © designboom

image © designboom

image © designboom
see designboom's instagram coverage @milan.design.week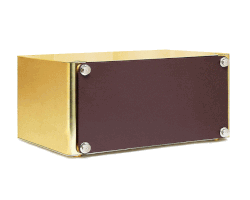 apr 29, 2017
apr 29, 2017
nov 07, 2016
nov 07, 2016
may 10, 2012
may 10, 2012
may 05, 2012
may 05, 2012
dec 10, 2009
dec 10, 2009
dec 12, 2008
dec 12, 2008
apr 12, 2017
apr 12, 2017
jul 05, 2016
jul 05, 2016
apr 28, 2016
apr 28, 2016
apr 05, 2016
apr 05, 2016
jul 12, 2015
jul 12, 2015
jun 25, 2015
jun 25, 2015
LED
(99 articles)
feb 17, 2017
feb 17, 2017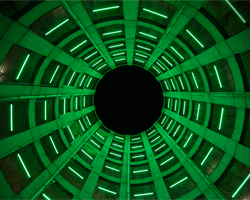 sep 02, 2016
sep 02, 2016
jun 23, 2016
jun 23, 2016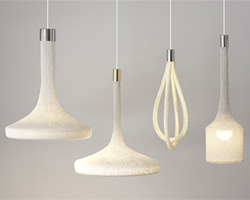 jun 15, 2016
jun 15, 2016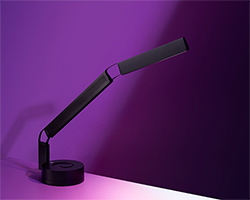 apr 28, 2016
apr 28, 2016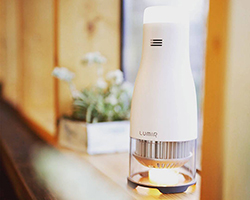 jan 26, 2016
jan 26, 2016
jul 27, 2016
jul 27, 2016
jul 05, 2016
jul 05, 2016
jul 02, 2016
jul 02, 2016
jul 01, 2016
jul 01, 2016
jun 26, 2016
jun 26, 2016
jun 21, 2016
jun 21, 2016
feb 14, 2017
feb 14, 2017
jun 26, 2016
jun 26, 2016
jun 21, 2016
jun 21, 2016
jun 11, 2016
jun 11, 2016
jun 10, 2016
jun 10, 2016
may 31, 2016
may 31, 2016