may 01, 2016
kazuaki kawahara wraps toilet paper roll with juicy fruit packaging
kazuaki kawahara wraps toilet paper roll with juicy fruit packaging
images courtesy of latona
designer kazuaki kawahara has playfully added an extra layer to everyday toilet paper with his packaging design that re-imagines the form as a selection of tropical fruits. kawahara conceived this idea from japanese companies and stores, who often give a roll of toilet paper to customers as a novelty gift and a sign of appreciation. with this, the 'fruits toilet paper' was born and the cylindrical form beautified, with aims to bring a smile to anyone who sees or receives it.

in japan, it is common that companies and stores to offer toilet paper to customers as a novelty gift
the vibrantly printed paper arrives as a rectangular sheet and by wrapping and finished off by stuffing the ends into the center, the characteristic appearance of the fruits is recognized. the results see a three-dimensional depiction of a cross-section of either a kiwi, strawberry, watermelon or orange.

four fruits are available: kiwi, strawberry, watermelon and orange

the paper comes as rectangles and is easily rolled and stuffed in the middle to form the cross-section of the fruit

'I attempted to design that brings a smile to the face of anyone who sees it right away' – kazuaki kawahara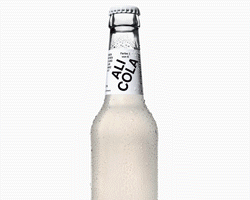 feb 13, 2017
feb 13, 2017
oct 17, 2016
oct 17, 2016
aug 25, 2016
aug 25, 2016