building on its extensive portfolio of custom projects created in collaboration with top architects and interior designers, czech glass manufacturer LASVIT introduces 'yakisugi', a collection made in collaboration with kengo kuma. inspired by the ancient japanese technique of preserving construction timber by charring its surface, the pendant lamp collection brings up questions concerning the materiality of glass.

the yakisugi collection is inspired by the ancient Japanese technique of preserving timber
presented first during milan design week 2017 and then taken to NYCxDESIGN 2017, the 'yakisugi' collection by renowned japanese architect kengo kuma for LASVIT is characterized by a wood-like texture. by using dry wood in place of traditional pre-soaked molds, the wood is charred by molten glass. that leaves a permanent imprint of its scorched texture on the glass surface, making each piece an authentic original. this slight modification to a centuries-old technique produced a modern minimalistic collection that combines simple geometric forms with unusual organic textures.
'the idea behind yakisugi collection is about questioning the materiality of glass and natural wooden texture,' comments kengo kuma on his collection. 'my intention was to plumb the depth of wooden soul, captured inside the glass.'

the pendant lamps can be used alone or as a cluster
'yakisugi' was part of 'lanterna magica', the exhibition LASVIT presented at salone del mobile in milan where video mapping simulated an early type of projector of the same name. building on the mutual relation between objects, light and space, the show narrated stories of artistic visions revealed through glass.
'we were interested in the architect's perception of light as object in space and the materialisation of light,' adds maxim velcovsky, creative director of LASVIT. 

the collection questions the materiality of glass

wood molds are charred by molten glass

the collection combines simple geometric forms with unusual organic textures

completely hand-made by LASVIT

the architected has captured the soul of wood in a piece of glass

process image

japanese architect kengo kuma
nov 02, 2017
nov 02, 2017
oct 18, 2017
oct 18, 2017
oct 09, 2017
oct 09, 2017
oct 06, 2017
oct 06, 2017
aug 20, 2017
aug 20, 2017
aug 01, 2017
aug 01, 2017
LASVIT
(23 articles)
jun 02, 2017
jun 02, 2017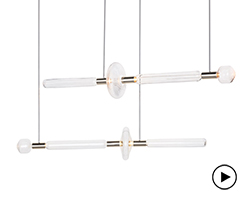 jun 01, 2017
jun 01, 2017
mar 15, 2017
mar 15, 2017
oct 23, 2017
oct 23, 2017
jul 23, 2017
jul 23, 2017
jun 11, 2017
jun 11, 2017
jun 02, 2017
jun 02, 2017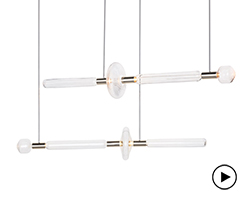 jun 01, 2017
jun 01, 2017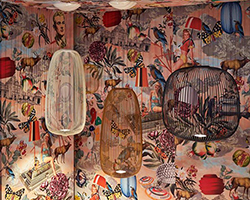 may 30, 2017
may 30, 2017
jun 02, 2017
jun 02, 2017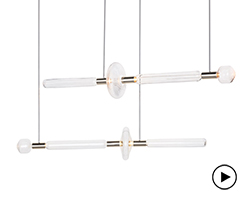 jun 01, 2017
jun 01, 2017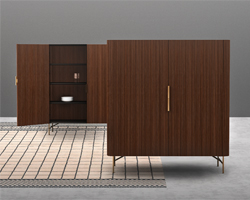 may 30, 2017
may 30, 2017