mar 22, 2011
kenkoon outdoor furniture
'gaz-gazebo' by metchanun suensilpong
kenkoon is a thai manufacturer of wooden outdoor furniture made from solid teak, cypress, sadoa wood and stainless steel by experienced craftmen. it's been over 12 years that kenkoon established their design concept of indoor-outdoor furniture through the combination of asian art and architecture for hotels and resorts around the world. kenkoon furniture is available in the US, UK, australia, japan, italy. designboom has spotted the works at IFFS/AFS singapore furniture fair, in march 9-12, 2011, at TIFF – thailand's international furniture fair in bangkok in march 16-20, 2011, and the good news is: they will bring their latest collection to europe, presenting in milan at the salone del mobile, april 12-17, 2011.
'gaz-gazebo' by metchanun suensilpong
not only the creation for the quality of wood, charming and useful furniture, but we also extend the frontier of kenkoon elegance to some accessories as gazebo and else as your individual prefers. kenkoon preserves neat, rigid and confident property for all times, all days and all seasons.
'capsule' by metchanun suensilpong
simplicity and tranquility of asian life, with the eliminated gorgeous form are harmonized preciously by craftsmanship. the new emotions of furniture accordingly are shown, the elegance of the form and color, and the eminent identity of furniture: combination of teak and stainless. besides, the exotic touches create profoundly the nature and the modernity and in same time, the sense of serenity, delightful looking and comfortable serving.
photo print collection image © designboom
kenkoon's latest furniture collection includes a series of chairs and stools covered with fabric that show photo-prints of the thai landscape and traditional architecture.
photo print collection image © designboom
photo print collection image © designboom
photo print collection image © designboom
teak lounger image © designboom
another series, composed of varying colours of teak wood on steel bases, juxtaposes the stark lines of contemporary design with the aesthetic of traditional screens and lanterns.
teak lounger image © designboom
apr 02, 2011
apr 02, 2011
mar 29, 2011
mar 29, 2011
mar 29, 2011
mar 29, 2011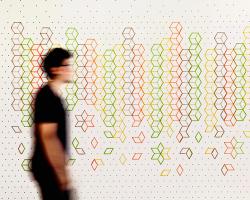 oct 16, 2014
oct 16, 2014
mar 24, 2012
mar 24, 2012
mar 19, 2012
mar 19, 2012
apr 17, 2011
apr 17, 2011
apr 03, 2011
apr 03, 2011
apr 01, 2011
apr 01, 2011