interview with graphic designer kevin chao
kevin chao is a new york-based graphic designer. he currently works at karlssonwilker inc. and is a partner of the design collective for good measure.
designboom: what originally made you want to become a graphic designer?
kevin chao: like many other designers I started studying graphic design without fully understanding what it entails. I can thank my high school death metal band for my beginning. in order to have the right to play, we were forced to sell a certain number of tickets. in order to successfully solicit random teens outside of hot topic, I was forced to create band logos, posters, and merchandise, re-design the tickets, and learn some HTML for our myspace page. this was the only way. when it was well-received I decided it wouldn't be a bad job if the whole band thing didn't work out…
my journey has been great but admittedly a little niche. I knew from the start I would enjoy the fast pace and intimate working environment of small studios and have stuck to my gut. the largest place I worked at was maybe around 12 people. but honestly even in small numbers, the close quarters taught me so much about working in a tight-knit snug-fit team.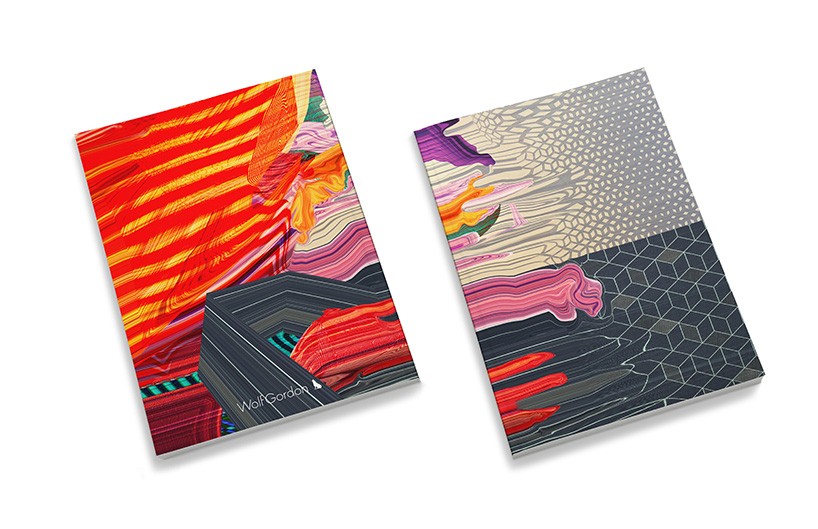 book for 'wolf-gordon' given out at neocon 2015 – designed while at karlssonwilker inc.
DB: how would you describe your approach to design?
KC: I try to approach design from an honest point of view. if you're branding a product, it should highlight all of the reasons someone might want to buy it (e.g. useful, ergonomic, culturally rich, beautiful, etc.) rather than create an illusion of filling the role of something it doesn't. the market is over-saturated with lifestyle brands that market objects as extravagant as carbon fiber toilet paper dispensers. we're not in the business of maximum duping. if we're good at our job, we're communicating significant ideas that are specific to the project. 'good design' cannot be achieved by the formulaic mentality that seeks to successfully put the object in question into the hands of the bearded 28-year-old standing before a brooklyn garage door.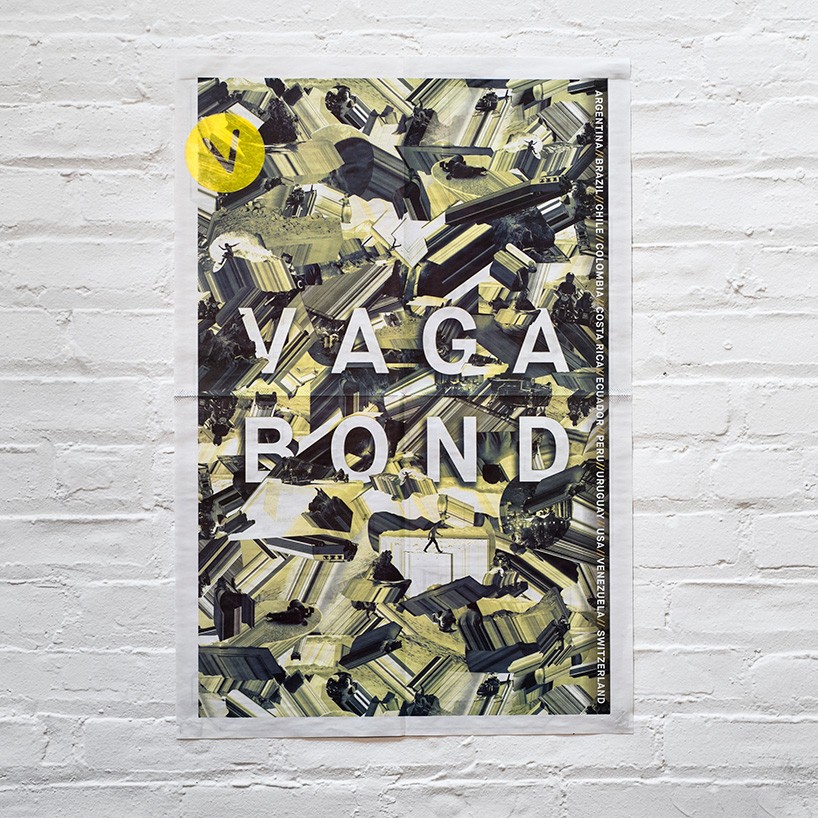 promotional poster for film production company vagabond productions
DB: who or what has been the biggest single influence on your way of thinking?
KC: as of recently I'd have to say karlssonwilker has been my biggest influence. unlike many other studios, I feel that they had an overarching long-term goal of finding answers for themselves through their work, from the get-go. if I could summarize it with an image it would be one large question mark in the best possible way. it's as if from start to end, the studio will have been a series of trials and errors, and even if it all turned out to be one big error that would be okay—because it was a type of investigation in its own right. after working with them, I've definitely adopted some of this fearlessness and learned to use it as a tool.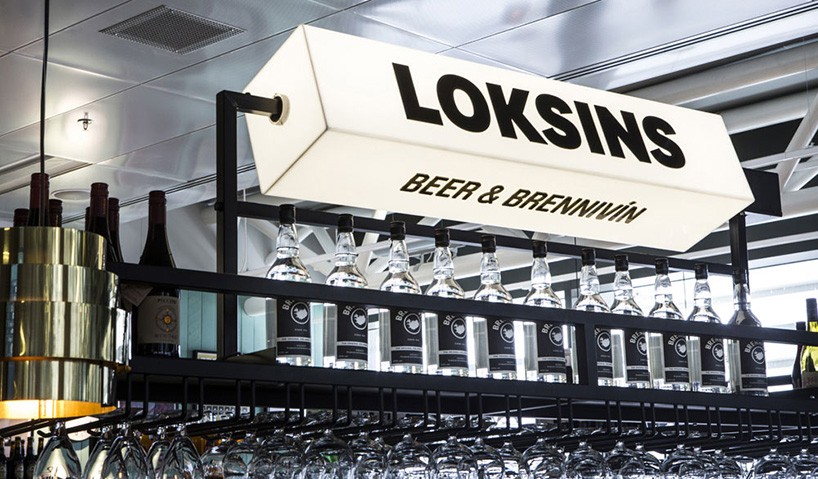 loksins bar identity in reykjavik, iceland – designed while at karlssonwilker inc.
DB: what would you say is your strongest skill and how have you honed that skill over the years?
KC: a long time ago I did away with the idea that I should be tentative about delivering opinions and revealing my stance on various issues. I'm arguably insensitive, but I sincerely believe that people would get along better if they didn't filter everything they wanted to say into something more palatable. it's regressive to view honesty negatively, as all that padding impedes criticality—to others and to yourself.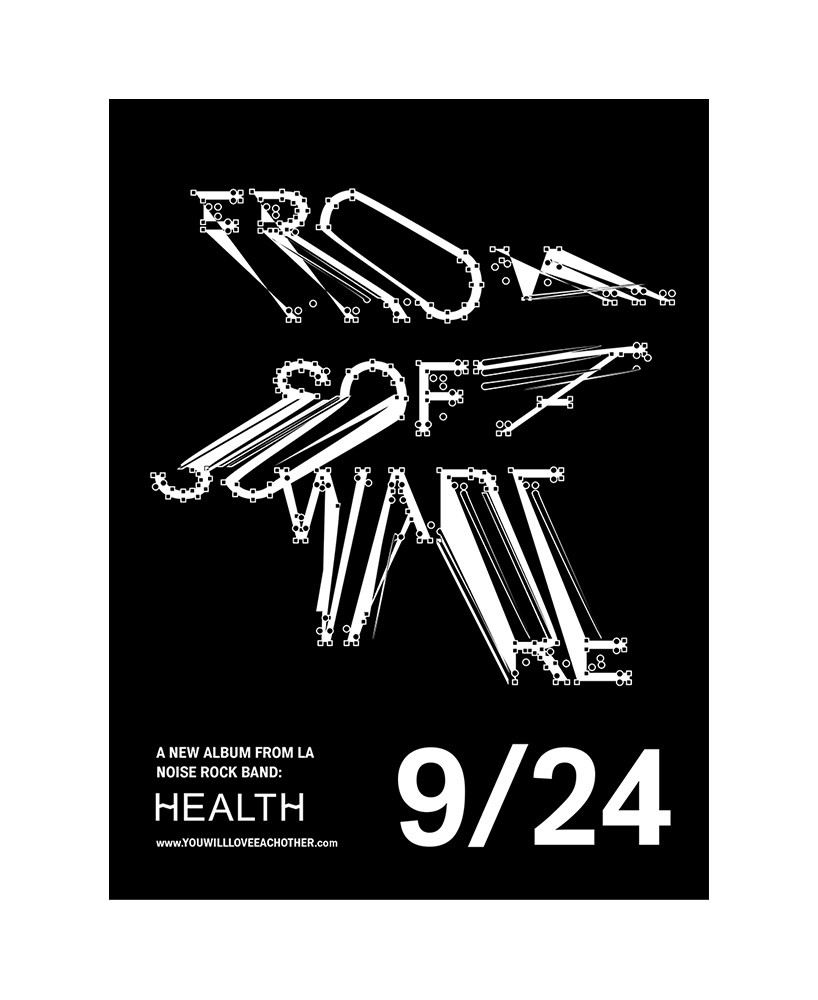 poster for the band health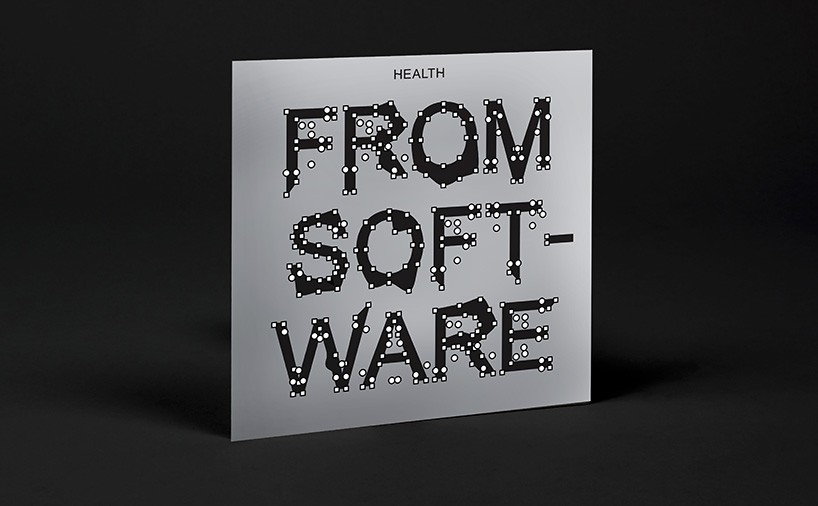 album art for the band health
DB: what type of brief or project do you enjoy working on the most?
KC: I enjoy working with people and projects with a clear vision—whether the vision is big or small is irrelevant. I'm currently working with some great people that are rebuilding the agriculture industry and economy in third world countries via the american market. I'm simultaneously helping my neighbor launch his rap career off the ground. he has big dreams of unifying our local youth community through music.
it's a great feeling to be able to work towards these goals—goals you wouldn't necessarily have come across on your own. these selective partnerships enable you to perpetually do great things without investing all of your time into a singular goal. to me, this is perhaps the most attractive aspect of graphic design.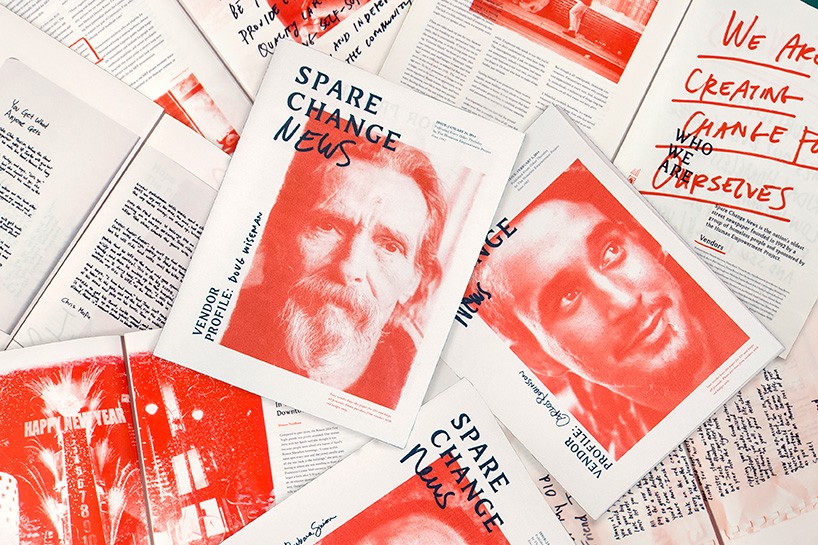 newspaper rebrand for spare change news – designed in collaboration with johnny lee and michelle wang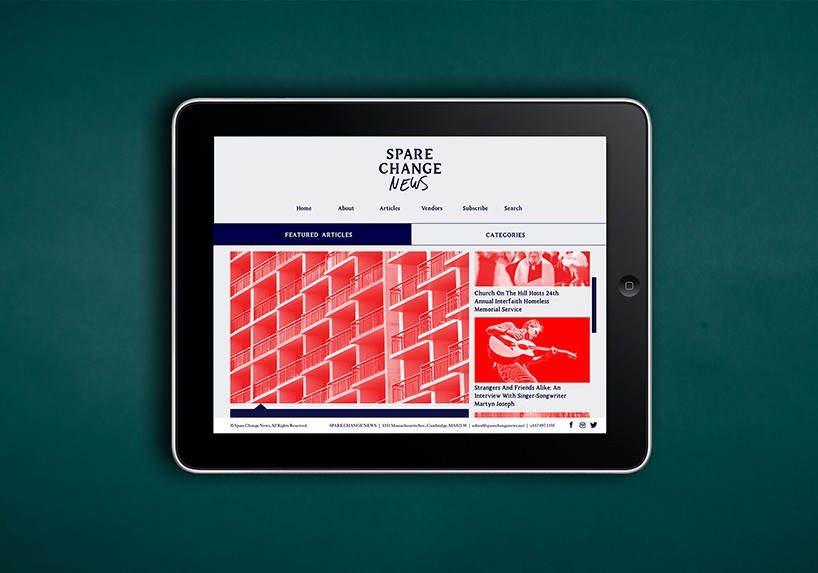 website for spare change news – designed in collaboration with johnny lee and michelle wang
DB: what are your thoughts on specialisation vs generalisation?
KC: to me this question boils down to the professional vs personal. when you specialize, you are able to devote all of your time into doing one thing the best you possibly can. it's unarguably more useful in a professional environment compared to being mediocre at a handful things. however from a more personal standpoint, I always find myself dissatisfied when I am unable to execute something on my own. I want to learn everything. do I think this is practical? not at all. it's important to make time to do what you want without assuming that you will be able to practice all of it professionally. yet.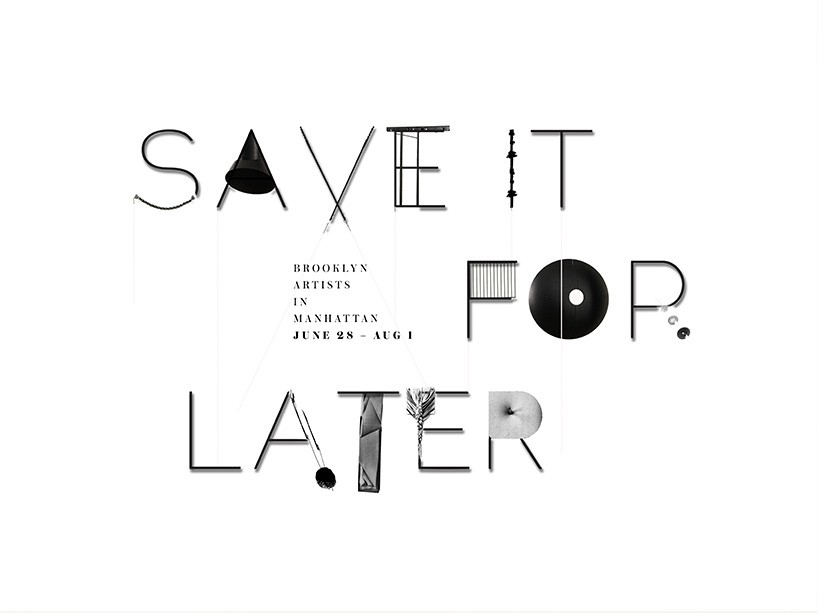 save it for later exhibition identity – designed while at franklyn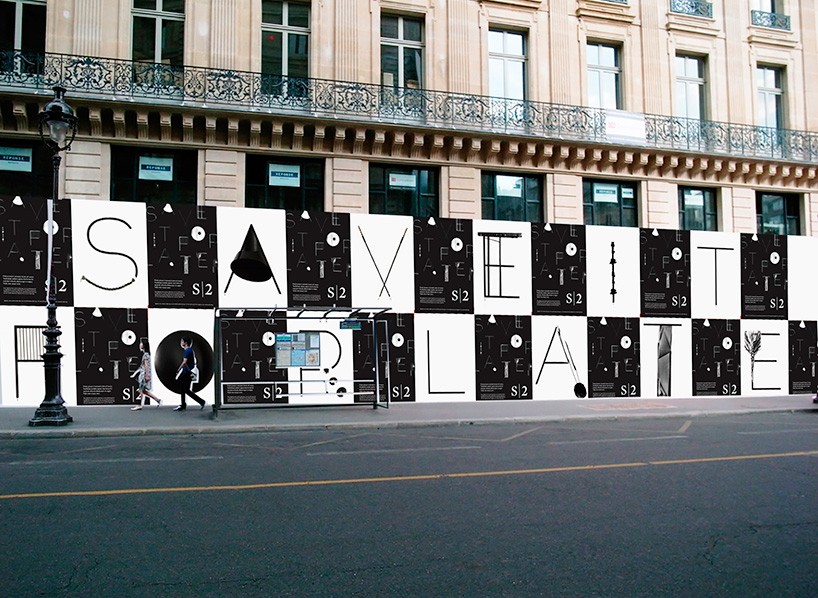 save it for later exhibition posters – designed while at franklyn
DB: how do you think online design resources have influenced the graphic design being produced today?
KC: it is easy to say that the homogeneity that comes along with blogs, tutorials, etc. are damaging and have led to the recycling of style, but I don't think this is necessarily a poison. it would be foolish to say that online resources haven't democratized design and borne their own consequences, but the design industry's growing audience can absolutely be used as a critical instrument. the dissemination of work has never been easier, and its growing accessibility is expanding what once was an exclusive practice.
great designers have always been distinguished by their abilities to 'invent.' nothing has changed. the work being produced today might be homogenous, but it's also pushing the envelope of what is accepted by real clients and real consumers. if desensitization to the 'weird' or 'zany' affects the standard, I'm just that much more excited to see how great designers will respond in their endeavor to stay great. designers that complain about this are just upset about their jobs getting harder. I am intrigued to see who steps up to the challenge.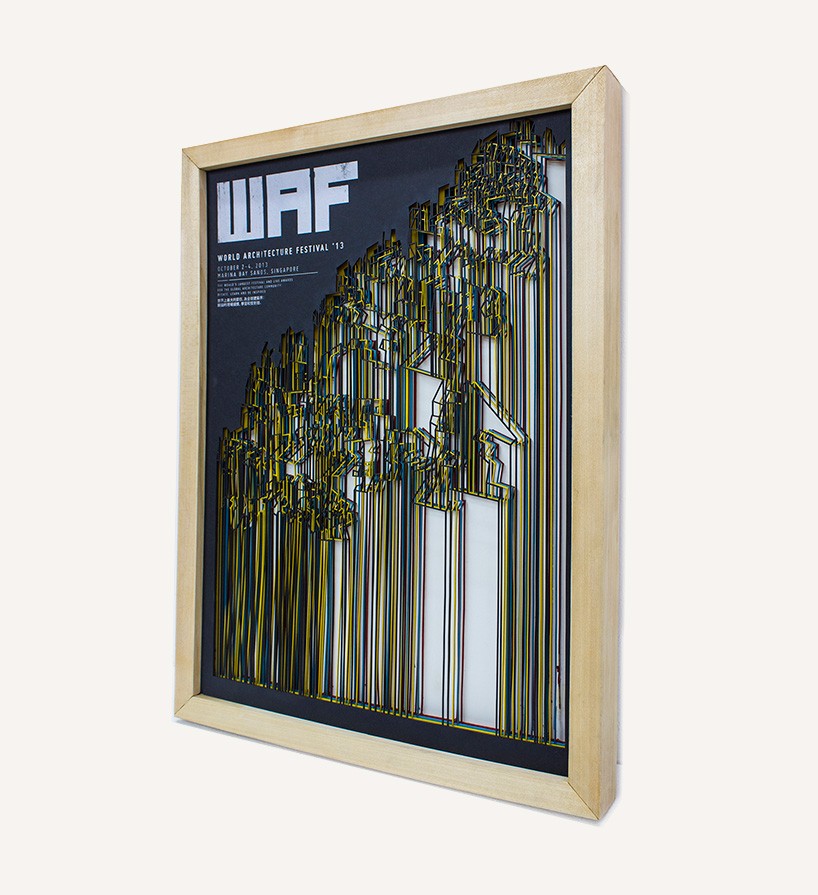 poster for world architecture festival
DB: what are you currently fascinated by and how is it feeding into your work?
KC: when I was in school my professor presented me with the concept of a desire path (shout out to duncan hamilton). it's a path created from foot or bicycle traffic that ignores the manmade path that has been 'designed' and intended for traffic. they develop over time as shortcuts that move a body from point a to b in the most efficient way. you can even judge popularity by the width of the path. it's something that has stuck with me, and something I still think about.
they are brilliant in so many ways. not only do the paths exemplify naturally occurring data and solutions, but they're evidence that no matter how much we want to design something that can manipulate behavior in some fashion, there is always a correct answer. it proves that design can be vulnerable and transparent, which puts a lot more responsibility on us to do things correctly and intelligently.


betaworks identity – designed while at franklyn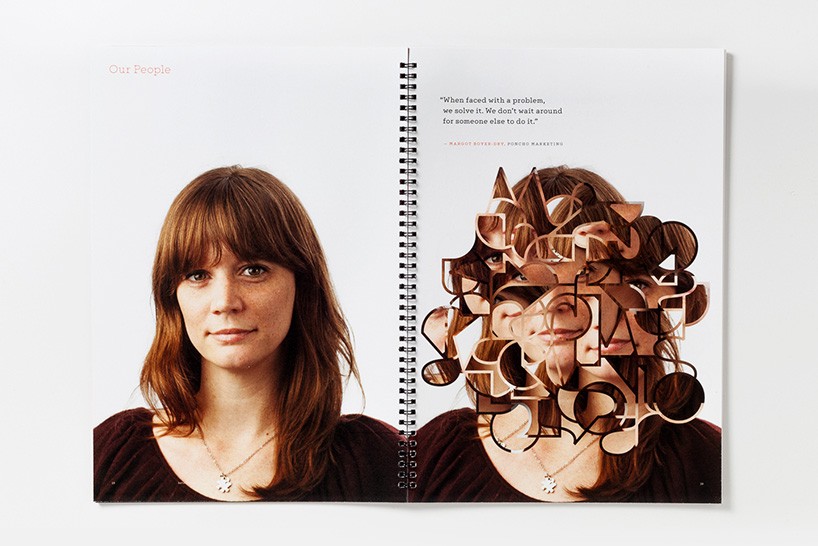 beta works image-distortion application – designed while at franklyn
DB: what are you passionate about besides your work?
KC: whenever I have time I'm passionate about activism and addressing social issues in general, but it's kind of hard to separate that from my work. I guess that that is where the line is drawn between professional and personal projects. my personal projects are not limited to graphic design executions but I can't say they aren't housed under a similar line of thinking and approach.
even when I'm working for money, I'm creating work in an attempt to reduce the complacency of those who turn a blind eye to social injustices and prejudice surrounding us everyday. growing up as a minority I've received my fair share of micro-aggressions and even physical altercations based solely on race. still, I consider my experiences to be that of privilege relative to my day-to-day observations as a brooklyn resident. if what I do could serve any purpose, I'd want it to be of confrontation on these issues.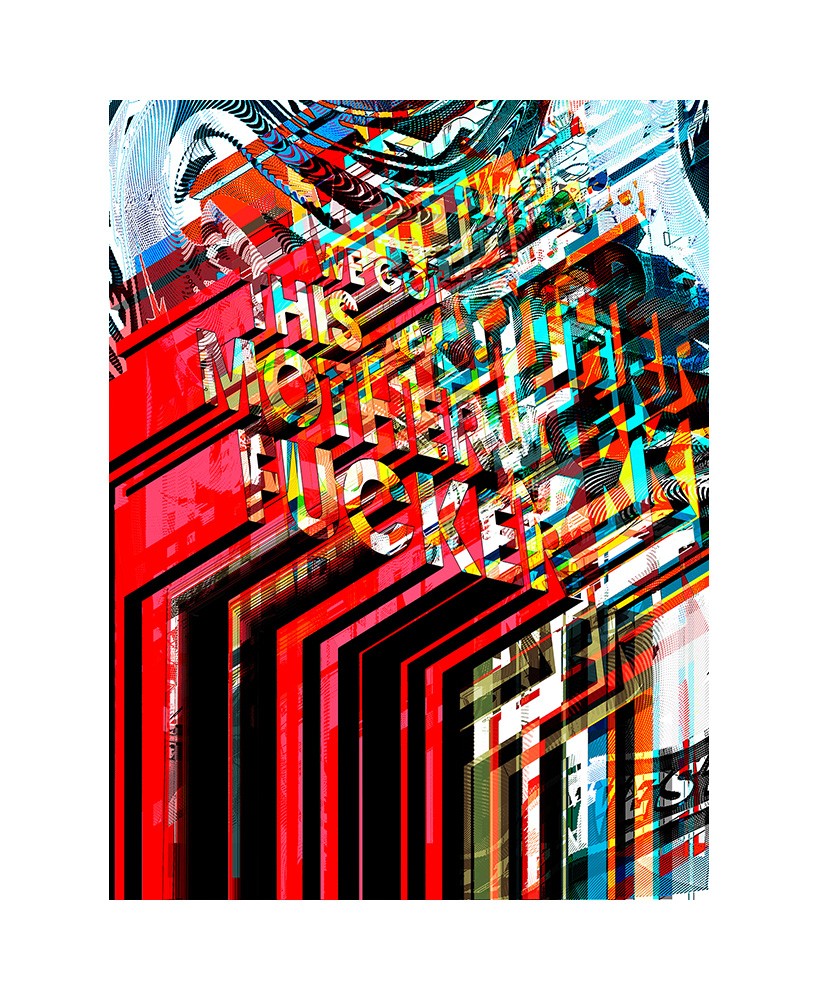 poster for steven soderbergh's film 'traffic'
DB: do you have any superstitious beliefs or rules that you live by?
KC: superstitions are used as attempts to explain why bad things happen. I think that bad things just happen.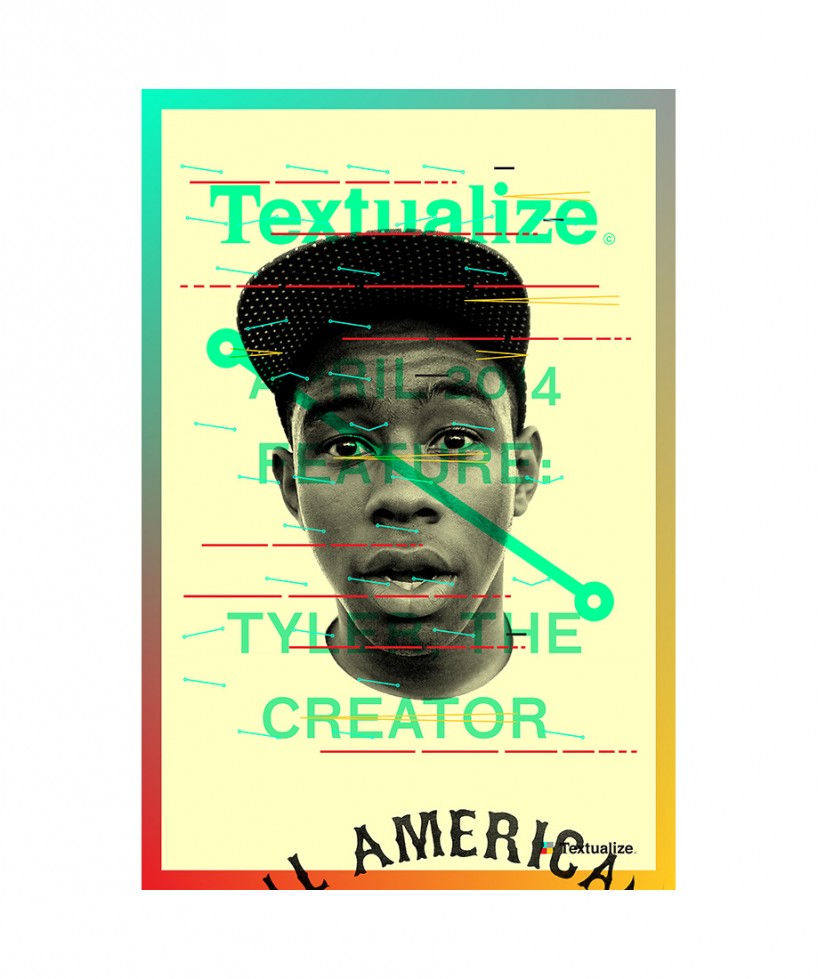 poster for textualize, a language analysis application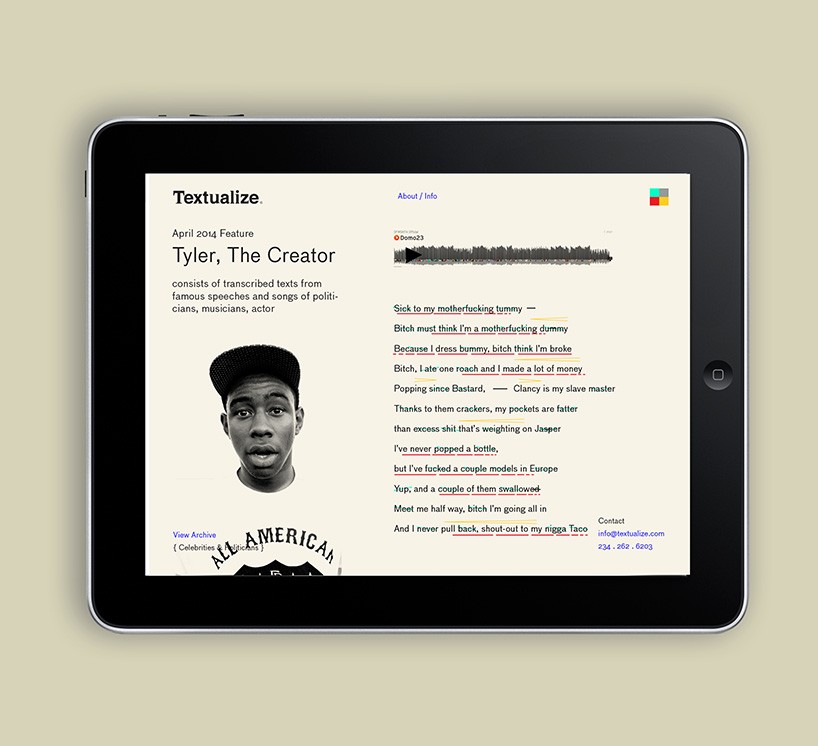 textualize, a language analysis application
DB: what's the best piece of advice you have heard and repeat to others?
KC: 'the reason why this is good is because it's not trying hard to be something.' – jan wilker
'read the news.' – mom
DB: what's your personal motto?
KC: spread yourself thick.
a diverse digital database that acts as a valuable guide in gaining insight and information about a product directly from the manufacturer, and serves as a rich reference point in developing a project or scheme.
designboom will always be there for you
milan, new york, beijing, tokyo

,
since 1999