may 10, 2011
knuffingen miniature airport at miniatur wunderland
'knuffingen' miniature airport, newly opened at miniatur wunderland in hamburg, germany
hamburg's 'miniatur wunderland', the world's largest model railway exhibit, has just officially opened 'knuffingen airport', a computer-controlled miniature airport replete with moving cars and trains, working lights, and airplanes that continually take off and land in the space.
measuring 150 square meters (1615 square feet), the airport has been under development since may 2004, at a cost of approximately 150,000 working hours and 3.5 million euros (4.8 million USD). the results feature the realistic taxiing and flight of a fleet of 40 airplanes, alongside trains, cargo vehicles that navigate the runway-lit environs of the control center and airport. the planes are run on two metal rods, propelled by a cable drag chain. as with the rest of 'miniatur wunderland', navigation on land is accomplished through a system of magnets.
video footage of 'knuffingen airport'
modeled after hamburg's airport, 'knuffingen' is not without miniature traffic of its own image courtesy of gawker
to date, 'miniatur wunderland' as a whole features eight zones: the landscapes of harz and austria, the fantasy city of knuffingen, hamburg and the german coast, america, scandinavia, switzerland, and now the airport. over 500,000 working hours have produced an elaborately detailed model, where approximately 890 trains (the largest measuring 14.5 meters, or 47.5 feet, in length) travel several hundred kilometers each day, traversing the snowy alps, verdant countryside, and well-known landmarks.
the 5500 cars in the display are controlled by a computerized 'carsystem'. 200,000 stationary human figures go about their daily lives in the space, which features moving chairlifts along the slopes, a carnival, emergency vehicles with blinking lights, a homicide investigation, and hundreds of other small scenes and features. 'america' includes recreations of the grand canyon, las vegas (with over 30,000 lights), the rocky mountains, native pueblo villages, miami, and the purported UFO hub of area 51; while the miniaturized hamburg is complete with st. michaels church, the imtec arena, hagenbecks zoo, and the harbour and st. pauli piers. all scenes are designed for both day and night lighting.
the fire service of the fictitious city of knuffingen
continually in construction, 'miniatur wunderland' plans to next feature france and italy, expecting by 2020 to double its current size, with a final model area that includes twelve sections over 2300 square meters (24,757 square feet). for more detailed information regarding the exhibit and its individual sections, please see 'wunderland facts' on their website. currently employing a staff of 185, the project was founded in 2000 by twin brothers frederick and gerrit braun.
video overview of 'miniatur wunderland'
video footage of the construction of 'knuffingen airport'
behind-the-scenes footage and interview about the technical specs behind 'knuffingen airport' open in youtube and click the 'interactive transcript' button below the video to see english translation
'night' footage of the airport
sep 17, 2019
sep 17, 2019
jul 23, 2019
jul 23, 2019
jul 11, 2019
jul 11, 2019
jun 25, 2019
jun 25, 2019
jun 03, 2019
jun 03, 2019
may 16, 2019
may 16, 2019
oct 29, 2019
oct 29, 2019
sep 26, 2019
sep 26, 2019
sep 23, 2019
sep 23, 2019
aug 01, 2019
aug 01, 2019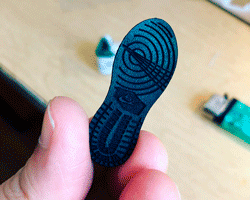 may 19, 2019
may 19, 2019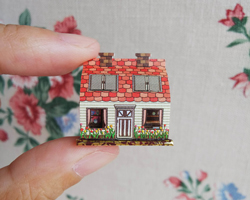 mar 22, 2019
mar 22, 2019
a diverse digital database that acts as a valuable guide in gaining insight and information about a product directly from the manufacturer, and serves as a rich reference point in developing a project or scheme.