jan 08, 2013
konstantin grcic: bench B for BD barcelona at imm cologne
'bench B' is the most recent addition to the extrusions collection conceived by konstantin grcic and produced by BD barcelona design. the first piece to debut in the series was a table in which the german designer wanted to reference the history of the spanish company – manufacturing designs which combine the artisanal with the industrial – by developing it from extruded aluminium. the result was a working surface which in its largest dimensions measures 6 meters in length. the next obvious decision was to create a chair to accompany it, but rather than continuing with the same material choice, grcic opted for wood with a single extruded element – the technical spine which supports the object. the folding seat takes on a classic form with a half round back which allows for horizontal stacking.
the chair can be used as a one-seater or arranged to extend into a bench up to 6 meters longall images courtesy of BD barcelona
drawing references from the famous 'barcelona chair' by mies van der rohe, bench B can function as a one-seater side chair, with or without arms, and can be arranged into a bench of up to 6 meters long if needed. meant for both indoor and outdoor applications, the entirely aluminium construction, which can also be upholstered, is a kit of parts which can be transformed into very different typologies or bench uses.
 bench B by konstantin grcic for BD barcelona design is being presented at imm cologne 2013.
supporting leg structure
back view
the chair comes as a kit of parts which can be turned into different seating typologies
konstantin grcic with the extrusions collection
konstantin grcic with a single bench B component

konstantin grcic on the design of 'bench B'
video courtesy of BD barcelona design
apr 14, 2016
apr 14, 2016
sep 17, 2015
sep 17, 2015
apr 18, 2015
apr 18, 2015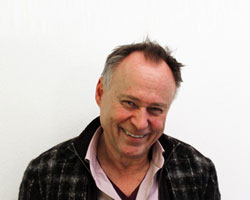 mar 18, 2013
mar 18, 2013
jan 26, 2013
jan 26, 2013
jan 22, 2013
jan 22, 2013
may 14, 2017
may 14, 2017
apr 15, 2017
apr 15, 2017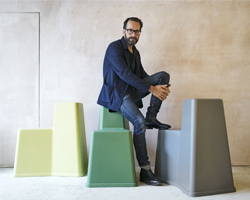 oct 31, 2016
oct 31, 2016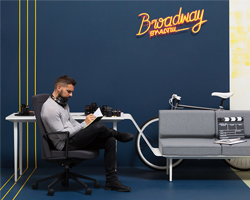 nov 30, 2016
nov 30, 2016
oct 17, 2016
oct 17, 2016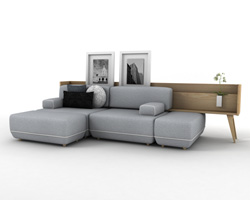 dec 30, 2013
dec 30, 2013