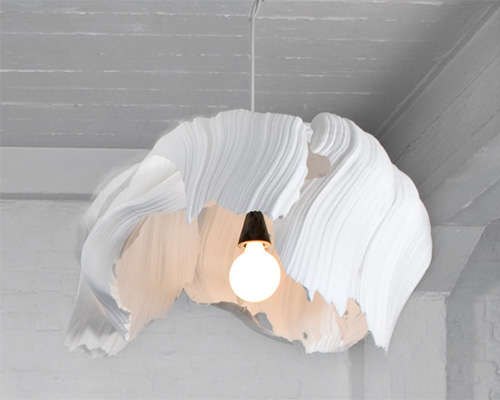 aug 12, 2010
kwangho lee: lifelike design
kwangho lee: lifelike designall images by fabian battistella
kwangho lee: lifelike design hunting and collecting, select store, brussels september 11th – 30th, 2010
on the occasion of brussels design september 2010, design-art dealer victor hunt and select store, hunting and collecting, are collaborating with korean artist kwangho lee on the exhibition 'lifelike design'. the show will represent an overview of kwangho's work, offering insight and an animated projection of his creative process. raised by his grandparents, kwangho lee grew up on a farm in the far country side of yong chong in south korea. he is strongly influenced by his grandfather, working with his bare hands to build implements for everyday life, and his ability to manipulate materials and turn them into something useful. learning traditional crafts from a young age, this philosophy and habit of creating things taught lee the modesty and 'down-to-earth'  qualities which are evident in his work today.
developing one piece at a time, kwangho's childhood, among tradition and elements,  is the creative driving force behind his work, uniting design, art and craftsmanship  to make unique pieces in small quantities. kwangho does not plan in advance how to take  a material and create something functional with it. instead he prefers a more abstract way  of experimentally applying craft to a material.
kwangho sculpts masses of styrofoam into light shades
for one of his projects, kwangho has taken the mundane material of styrofoam, sculpting it into objects which results in a particular aesthetic. using a basic technique  to carve huge blocks of styrofoam, he turns the common into something sublime, with contouring lines and topographical textures.
view of styrofoam carved lamps
'zip' chairs
kwangho's 'zip' chairs are made from large sheaves of rice straw wrapped with belts, creating a conversation and conjuring up memories of his childhood. reminiscent of the remains after harvesting season, these stools draw from his favourite playground in his grandfather's fields.
'the remains after the harvesting season on the farms are large bundles of rice straw. it used to be my favourite playground. rice straw is something very familiar to koreans – even if you don't reside on a farm. (…) I made a bundle and wrapped them with belts that are normally used to stabilize boxes or furniture etc. then I cut the top off to make it into a stool. I call this 'zip' because rice straw is called 'zip' in korean, which also sounds like  the english word… the rice straw is literally zipped (compressed) into a bundle.' – kwangho lee
lamp woven with electrical cord
kwangho's knitted lights combine the most basic elements – bulb and electrical cords – with the century-old habit of man to make knots, considering this act of tying and making knots as a technique inherited and passed down among generations as a means to facilitate or even maintin life. according to his motto 'ordinary objects can become something beautiful',  the intial idea of his 'weave your lighting' series is the simple thought of turning the lamp  inside out, getting rid of the lamp's shade and body and keeping only the essentials.
knitted lights
'the biggest inspiration of this lighting is my mother's knitting hobbies during my childhood.  her knitted sweaters and gloves remind me of the good days of my childhood. I saw a neat pile  of electrical wires as yarn and soon decided to knit (weave) my own. other than knitting  with needles, I developed a new way of weaving the rubber, but solid wires into long, scarf-like or brush-like forms of lighting. they are each woven by one long piece of wire which  varies in length from 10 – 300 metres.' – kwangho lee
knitted lights up close
'obsession' – a series of furniture woven out of gardening hoses and PVC tubes
'obsession' sofa
designer / artist kwangho lee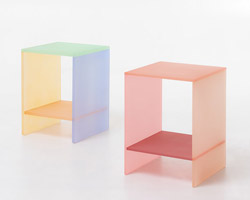 sep 02, 2019
sep 02, 2019
feb 05, 2019
feb 05, 2019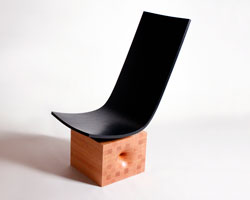 jan 16, 2019
jan 16, 2019
nov 20, 2018
nov 20, 2018
nov 09, 2018
nov 09, 2018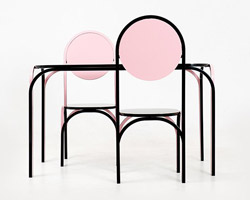 oct 17, 2018
oct 17, 2018
mar 24, 2014
mar 24, 2014
feb 02, 2014
feb 02, 2014
dec 23, 2010
dec 23, 2010
a diverse digital database that acts as a valuable guide in gaining insight and information about a product directly from the manufacturer, and serves as a rich reference point in developing a project or scheme.