apr 16, 2009
kyouei design: glass tank, water clock, composition chair
glass tank by kouichi okamoto japanese designer kouichi okamoto from kyouei design ltd. has just sent us images of his most recent projects.
glass tank
the glass tank works with air and water pressure. when emptying the glass, the tank re-fills it with a constant amount of liquid, without flowing over the brim.
empty glass tank
water clock by kouichi okamoto and daniel jo
this ceramic clock works with magnets. if you put a plate with water on the ceramic base, then the balls float on the water surface, poled by the magnet. it displays the time: the red ball shows the hours, and the white one the minutes.
the ceramic clock is a collaborative project with korean ceramic designer daniel jo. both have participated in the new york designboom mart in 2008 and became friends.
composition chair by kouichi okamoto
the composition chair is hand made by the designer himself. the only tools used to build the chair, to bend the aluminium rods, are a self-produced jig and a pair of standard pliers. material : hard aluminum 3.0 mm size of chair (completed) : w 700 mm x d 640 mm x h 700 mm weight : about 50 kg it took kouichi 6 months to build just one composition chair.
composition chair
detail of composition chair
the tools to build the composition chair: a self-made jig and a pair of standard pliers
bending the aluminium rods
please see also a range of products by kouichi okamoto, available on the designboom shop. liquid bookmark red honeycomb lamp white honeycomb lamp red balloon lamp white balloon lamp color light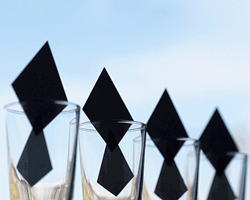 sep 10, 2014
sep 10, 2014
sep 05, 2013
sep 05, 2013
may 22, 2013
may 22, 2013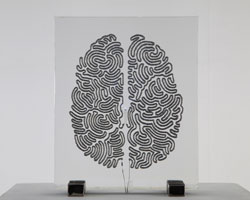 jan 05, 2013
jan 05, 2013
oct 16, 2012
oct 16, 2012
mar 30, 2012
mar 30, 2012
wine
(17 articles)
may 09, 2017
may 09, 2017
feb 27, 2017
feb 27, 2017
dec 11, 2016
dec 11, 2016