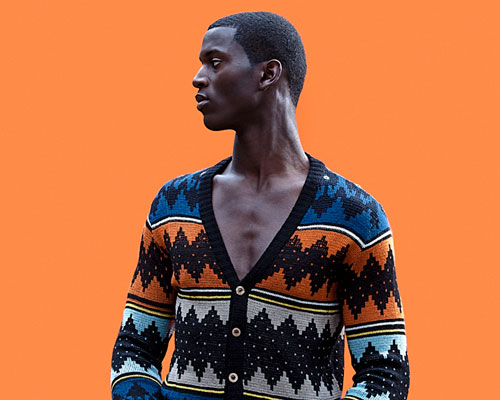 may 16, 2014
laduma ngxokolo translates traditional xhosa beadwork into knitwear design

laduma ngxokolo translates traditional xhosa beadwork into knitwear design
(above) image by vatic.co / courtesy of laduma ngxokolo

can luxury knitwear help preserve traditional african cultures?
laduma ngxokolo is a south african knitwear designer who addresses this question by interweaving his own deeply personal traditions and cultural experiences into his creative practice. at the 2014 edition of WHAT DESIGN CAN DO!, he shared the intimate story of his maturity into manhood, a self-discovery which is one of the most important societal aspects of the mpondo clan, in which he was raised. both the history of the tribe's renowned beadwork and delicate color palate and the culturally-rooted initiation rituals have influenced his luxury knitwear collections, with the design in-mind for xhosa members following their transformation into men.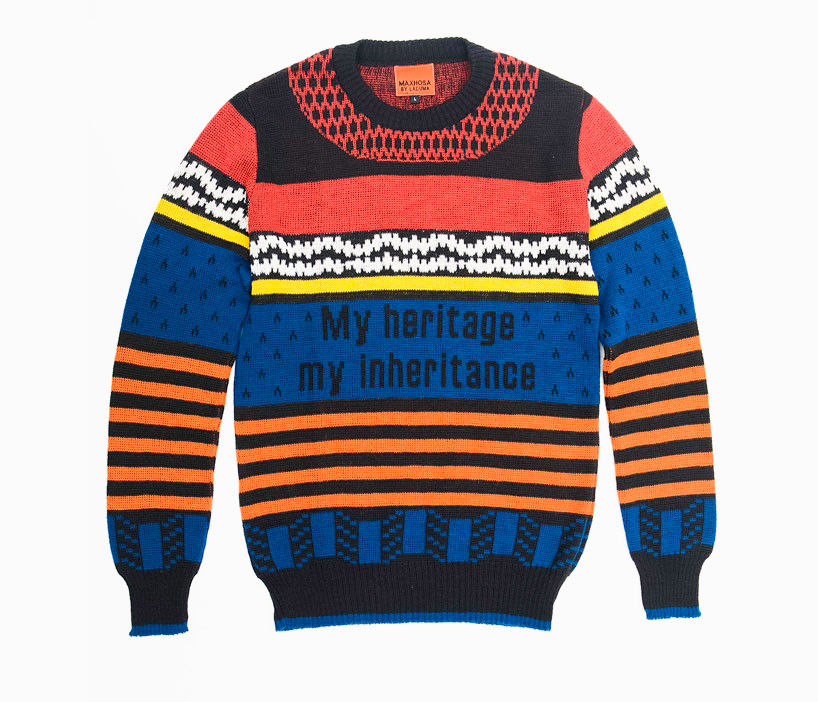 'my heritage, my inheritance'
at the age of 16, ngxokolo yearned for a television set for his home. he recalls the story of his brothers, sisters and self, begging their single mother to bring them to the store to purchase their very first TV. when they arrived, his mother spotted a hand-kitting machine, selling for less than half the price of a television, and quickly scooped it up instead. what ngxokolo describes as the 'most disappointing day of his life' easily became one of the most important, as his entrepreneurial spirit led him to help his mother craft knitted clothing to sell in their community, guided him into research and discovery about the complexities of the ancient practice, and eventually brought him to his career as a luxury fashion designer.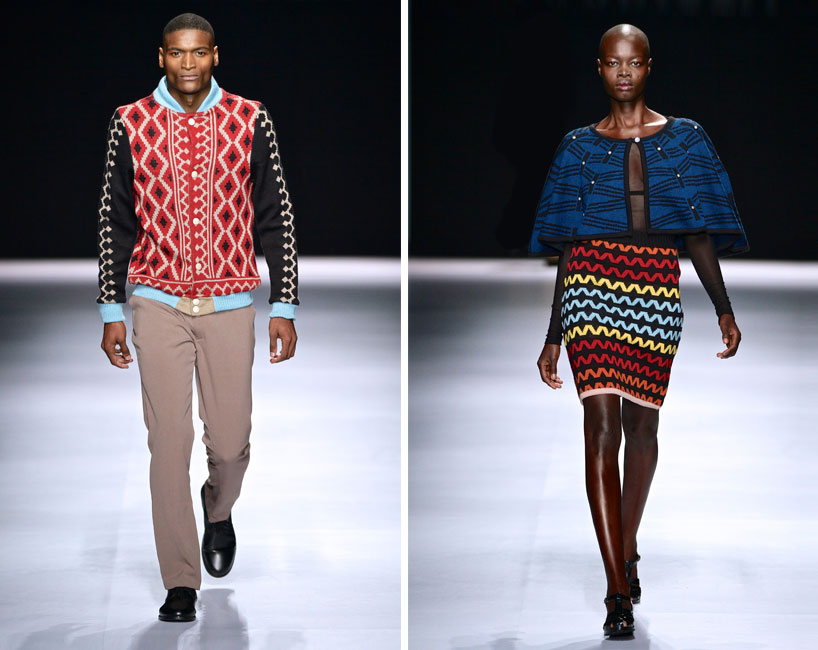 'buyel'mbo' collection: men's and women's wear A/W 2014
images by sdr.co.za
maxhosa by laduma 'my heritage, my inheritance' fashion film
video courtesy of the
VCG
within his community in south africa's eastern cape, boys between the age of eighteen and twenty-three attend circumcision schools in preparation of their manhood initiation ritual. after these initiates return home from the school, the amakrwala –as they are traditionally called — are guided through a six-month procedure, during which their old clothes are given away, signifying the end of their boyhood. their parents are obliged to buy them a range of new wearables, which are meant to include high quality men's knitwear, with brands like pringle and lyle & scott as the standard. uncomfortable in these new 'british-style' clothes that removed the men from the traditional identity, ngxokolo was motivated to craft a line of clothing which would clad the amakrwala in knits that reminded them of their roots and deeply important heritage. his brand has been built into 'maxhosa' by laduma, which comprises both men's and women's wear collections, socks and cushions.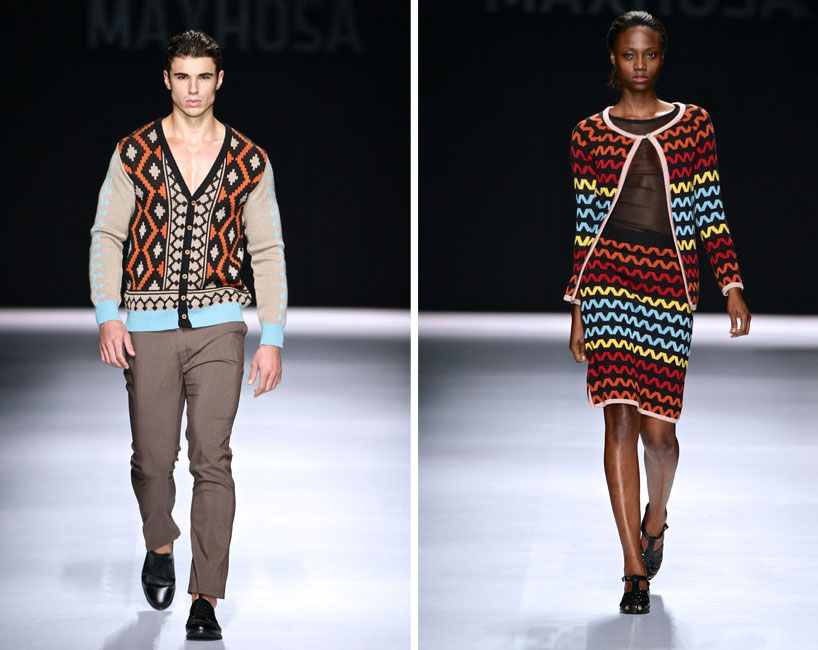 'buyel'mbo' collection: men's and women's wear A/W 2014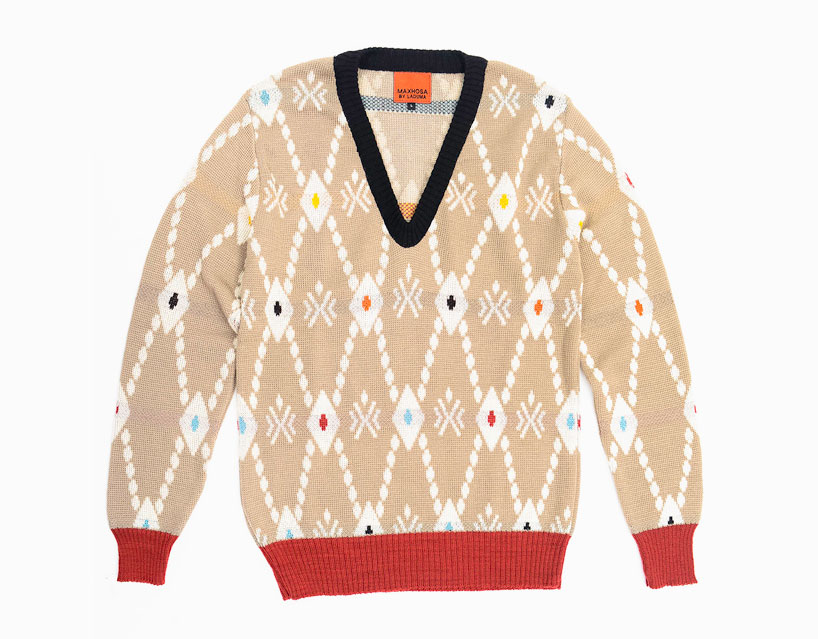 's'dima' from the collection 'my heritage, my inheritance'
the genesis of ngxokolo's designs is the intricate xhosa beadwork, one of the most popular decoration practices in the culture. by analyzing his own tribe's work, he considered that the geometrically structured beading is closely similar to knitting motifs. he interpreted popular xhosa beadwork patterns such as the arrow, axe, diamond and zig-zag into his knitwear collection, paying close attention to a carefully considered a color palette that is truly representative of the tribe. read more about the beadwork in designboom's previous feature, here.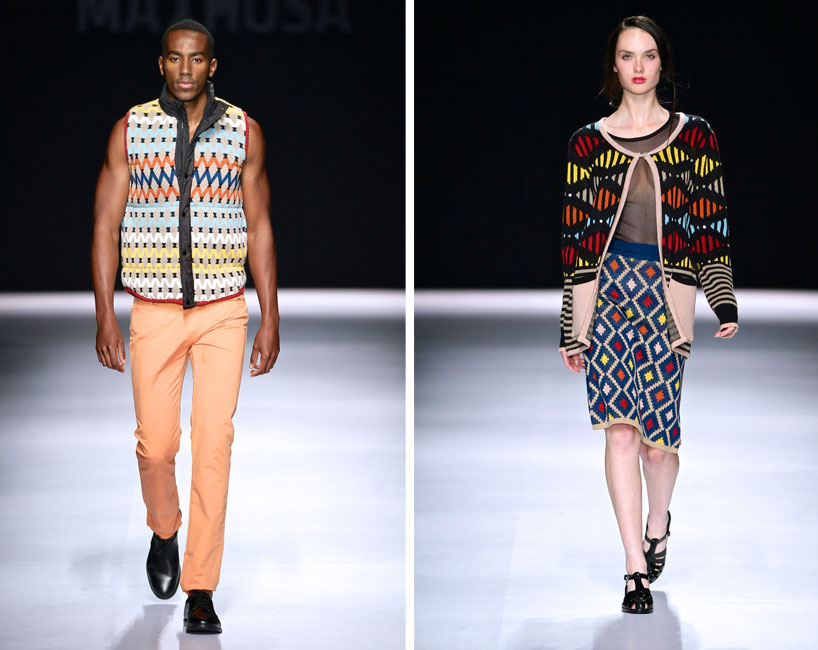 'buyel'mbo' collection: men's and women's wear A/W 2014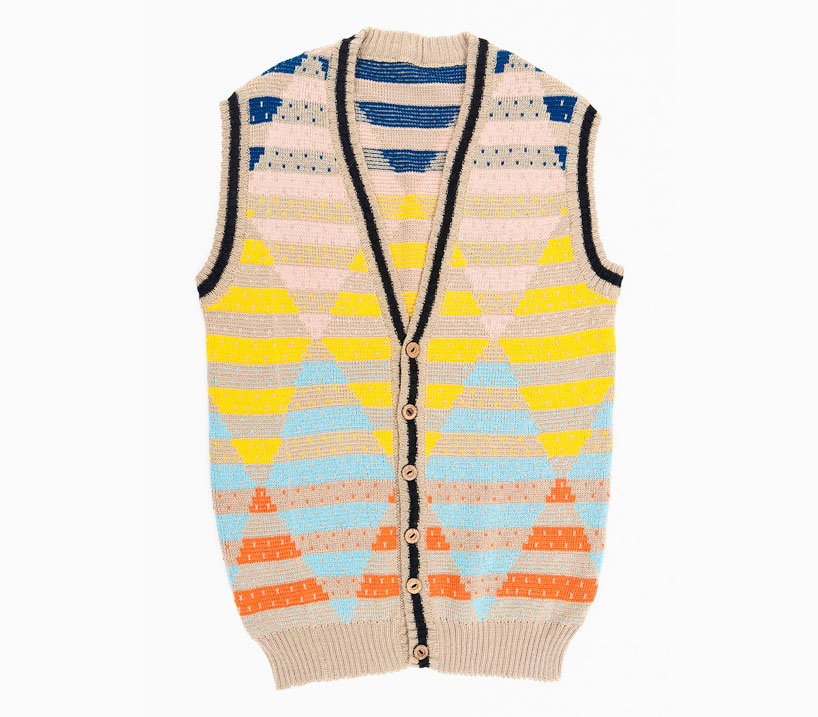 'kwakhanya' from the collection 'my heritage, my inheritance'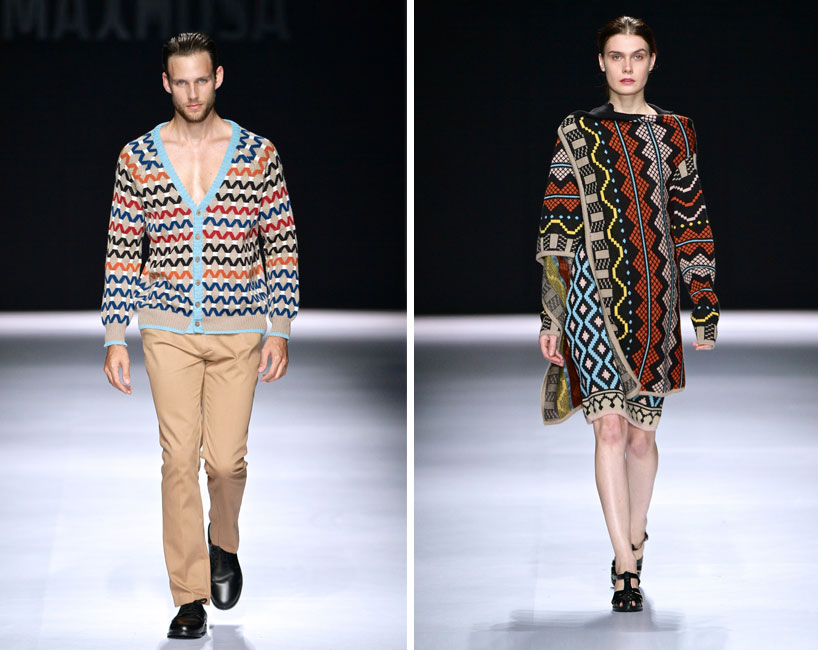 'buyel'mbo' collection: men's and women's wear A/W 2014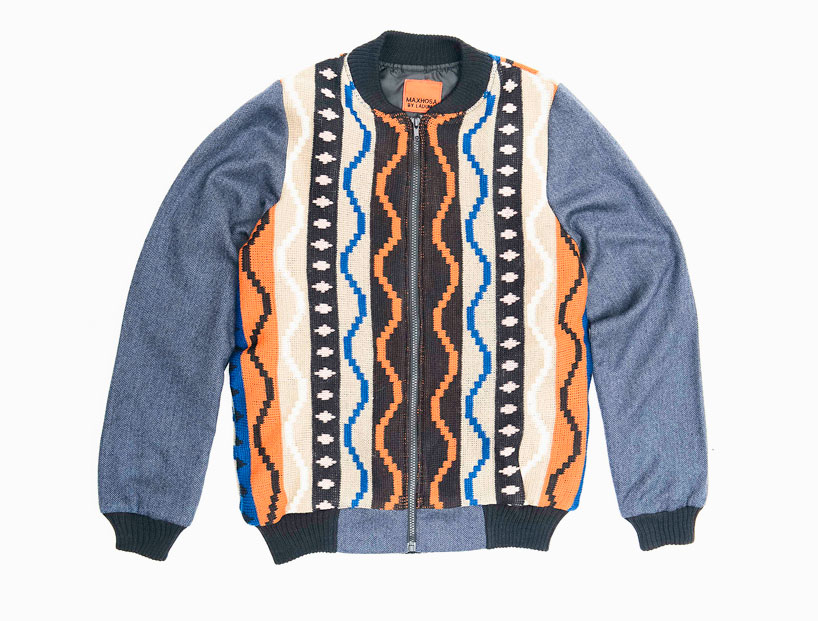 jacket from the collection 'my heritage, my inheritance'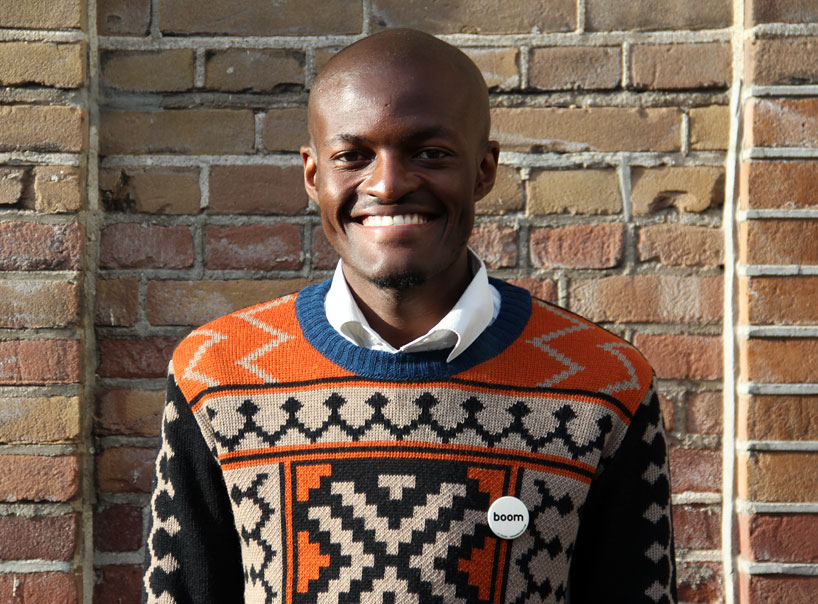 portrait of laduma ngxokolo
image © designboom
mar 19, 2011
mar 19, 2011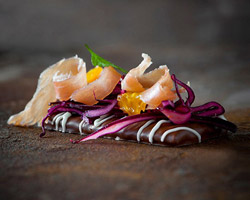 may 23, 2014
may 23, 2014
may 18, 2014
may 18, 2014
may 13, 2014
may 13, 2014
a diverse digital database that acts as a valuable guide in gaining insight and information about a product directly from the manufacturer, and serves as a rich reference point in developing a project or scheme.