sep 10, 2015
lance wyman the monograph by unit editions
lance wyman: the monograph by unit editions
all photographs courtesy of unit editions
lance wyman will go down in history for his mexico 68 olympic designs, but he has also completed commissions for a huge variety of other projects. many of these have been designed for the general public, and exist in the lived environments of cities and institutions.
this new monograph from unit editions is the first major publication devoted to lance wyman's entire output. it showcases the achievements of a long and productive career, from his early work for general motors, through his iconic designs for the mexico 68 olympics, to the minnesota zoo and his more recent projects.
lance wyman: the monograph
editors: tony brook and adrian shaughnessy 
publisher: unit editions
design: spin
pages: 464 
size: 280mm x 250mm
format: hardback, black cover and white foil
language: english
ISBN: 978-0-9575114-9-1

lance wyman: the monograph (deluxe version) by unit editions
a recurring feature in lance wyman's work is a basis in a deep understanding of local culture. the book looks in particular at wyman's close relationship with mexico, and his revolutionary blend of modernist design principles with pre-hispanic folk art.
'I love to travel and get a sense of different towns and cities. I like nature but at heart I'm a city boy – human nature. these types of observations give me a broader context when developing wayfinding systems. I also collect ritual masks, antique glass, odd rocks, picture frames and posters.' – wyman told designboom last year.
he continued: 'my first opportunity to work in mexico came from participating in a competition to develop graphics for the 1968 olympic games held in mexico city and acapulco. I went to mexico city with fellow designer peter murdoch for a two week trial period and during that time designed the mexico68 logotype. I became director of graphic design (logotypes, pictograms, publication formats, posters, stamps, etc.) and peter became director of special projects (signage system, exhibit structures, design of the torch, etc.) after the olympics peter returned to london to attend to other commitments and I stayed in mexico to design the metro graphics. designing olympic logos and pictograms for an international event gave me the experience, ability and insight to design and apply that type of communication to more permanent urban programs. I fell in love with mexico and still go back often.' 
unit edition's monograph also examines wyman's role as a pioneer of wayfinding, and the many city-wide projects he has worked on during his long career. other featured projects include the mexico city metro, camino real hotel, mexico 1970 world cup, national zoo, national mall, minnesota zoo and jeddah international airport.
the book features many previously unpublished items and a selection of pages from wyman's vast unseen archive of graphic design 'log books'.  lance wyman: the monograph includes an extensive interview with the designer along with essays by adrian shaughnessy (unit editions), andy butler (designboom) and linda king (university of brighton and IADT).
2000 copies of the monograph are available to order from unit editions' website.
(the 150 copies of the deluxe version have already sold out).

lance wyman at work on the chrysler pavilion graphics in 1960

chrysler pavilion graphics in 1960

USA pavilion at the zagreb international trade fair, 1962

mexico 68 olympics, official posters

mexico 68 olympics, uniforms and merchadise

mexico 68 olympics, touring pavilion and stadium supergraphics

mexico 68 olympics, postage stamps

mexico 68 olympics, sports pictograms, touring exhibition stands and wayfinding signage

mexico city metro (subway) bradn identity and wayfinding system, 1970

pictograms designed for mexico city metro stations

channel 5 brand identity, 1971

channel 5 brand identity,  various applications

various logos designed by lance wyman

lance wyman's sketchbook

lance's studio in new york

lance wyman: the monograph by unit editions

lance wyman at MUAC's coming and going exhibition in 2014
portrait © designboom
more
read our interviews with: lance wyman 
and withe unit editions' founders tony brook and adrian shaughnessy
oct 25, 2014
oct 25, 2014
oct 14, 2014
oct 14, 2014
oct 24, 2013
oct 24, 2013
may 16, 2013
may 16, 2013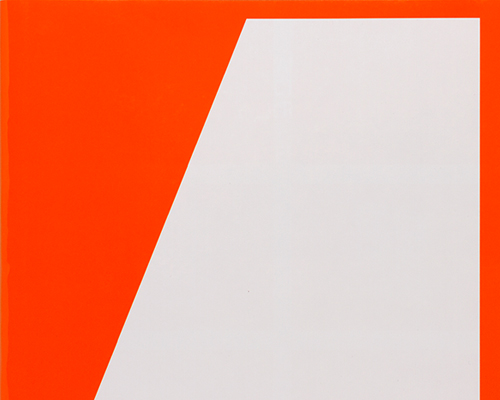 dec 05, 2014
dec 05, 2014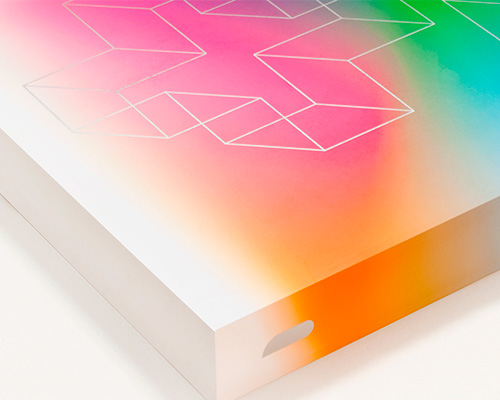 sep 09, 2014
sep 09, 2014
may 15, 2014
may 15, 2014