mar 21, 2014
laser engraved skateboard decks by magnetic kitchen
laser engraved skateboard decks by magnetic kitchen
all images courtesy magnetic kitchen
new york-based laser cutting and design studio magnetic kitchen have launched a kickstarter campaign for their laser-etched skateboarding decks. made in the USA using 7 ply hard rock maple, the calibrated process burns away small layers of wood that creates a detailed embossed effect, allowing the grain of the board to show through.
'each of the decks reflect one of us and our style, it keeps the process fun and the designs from redundancy. for this particular line we wanted to have a really wide breadth of designs,' explains magnetic kitchen. 'once we get the collection of designs together we bring our ideas into illustrator, clean them up, then into the machine and on the decks. sometimes the designs look great on the first round and other times some tweaking is needed to make them fit properly on the shape of the board. '
to get your hands on a customized deck, click here.
 laser engraved skate decks on kickstarter
'when it comes to the concept and design process, we each pick subject matter that interests us,' the studio adds. 'it usually starts with each of us coming up with a bunch of different concepts then bringing them all to the table. we then edit until we have a nice variety of all our work.'
 the decks are made in the USA using 7 ply hard rock maple
 detail of the polyphemus, stairway to hell and magnetic kitchen designs
 the process creates a detailed embossed effect, allowing the grain of the board to show through
 engraving detail

laser etching process
nov 21, 2016
nov 21, 2016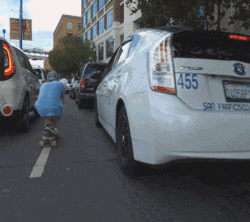 oct 27, 2016
oct 27, 2016
aug 25, 2016
aug 25, 2016