the eight edition of mexican trade fair caravana americana, which took place from 4 to 6 october, 2019, saw some of latin america's best designers come together at mexico city's historic fronton méxico. from furniture, to objects, textiles, clothing, and accessories, this year gathered a curated selection with a clear focus on local artisanship, highlighting the work of local communities and the importance of preserving traditional crafting techniques.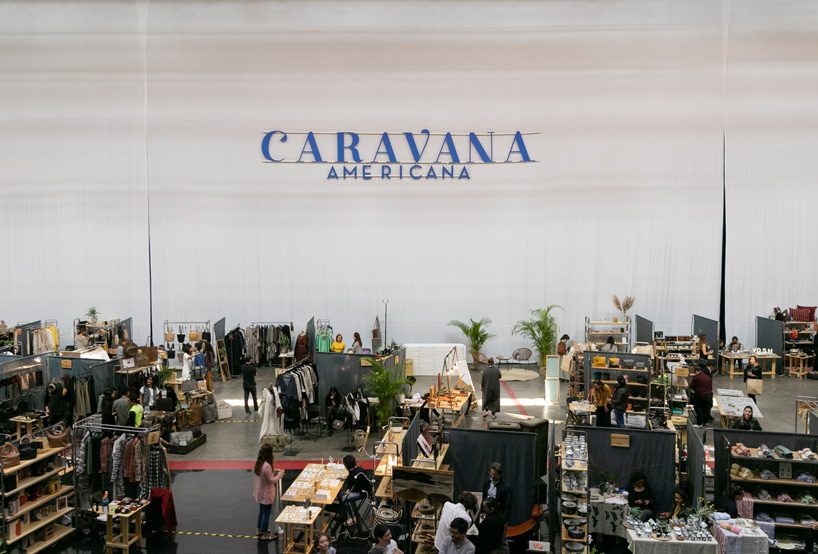 image by vanessa flores
header image courtesy of hacha // header video by enrique avilés
with more than 100 participants, caravana americana offers a varied, yet carefully curated, assembly of businesses and their products, with the intend to connect latin america's creative industry with the international market, and offer a platform for growth and the exchange of knowledge. participating designers and their brands this year underlined the importance of manufacturing traditions of small rural communities through their products, which boast artisanal craftsmanship infused with a modern design aesthetic.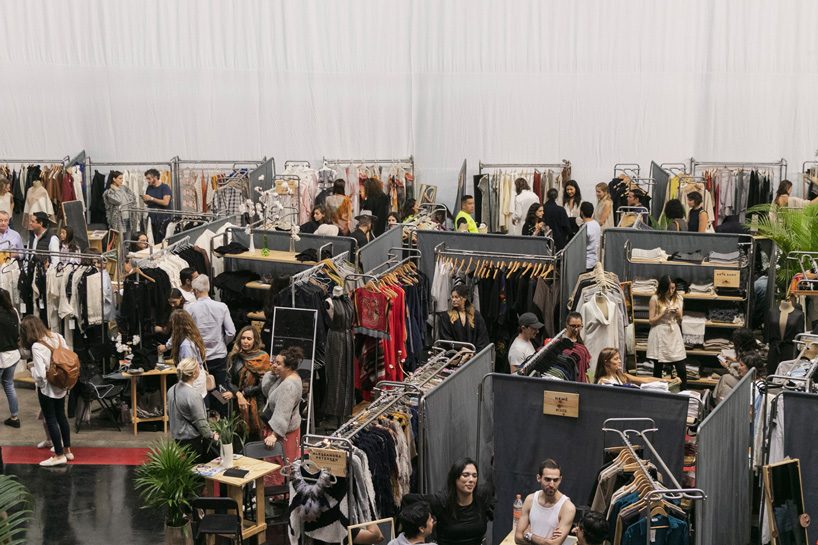 image by vanessa flores
for some participants, more importance is given on the preservation of traditional crafts, such as in the case of mexican textile company el camino de los altos, who has established a work center to train, develop, and transmit the ancient art of backstrap loom weaving. for others, more focus is given on empowering individual makers, such as for ihua, a brand that makes products in collaboration with women from small communities to dignify their work and strengthen the sustainability of their community's economies.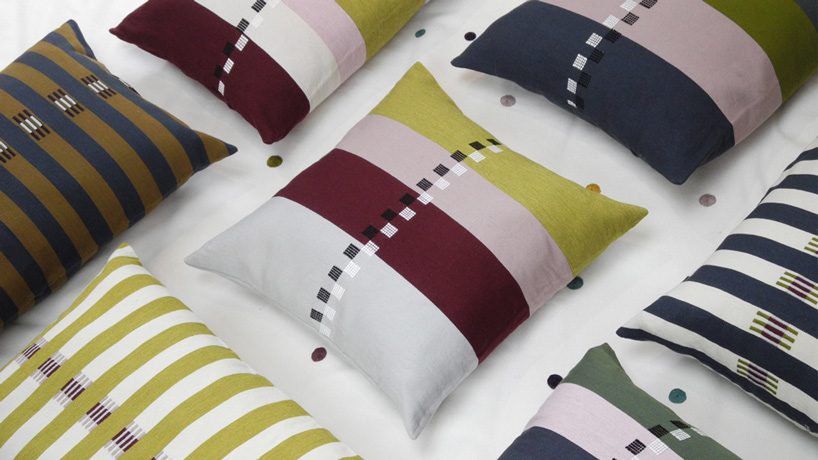 el camino de los altos is a collaboration between the designers of the french association el camino and the 130 weavers of the mexican civil association el camino de los altos
image courtesy of el camino de los altos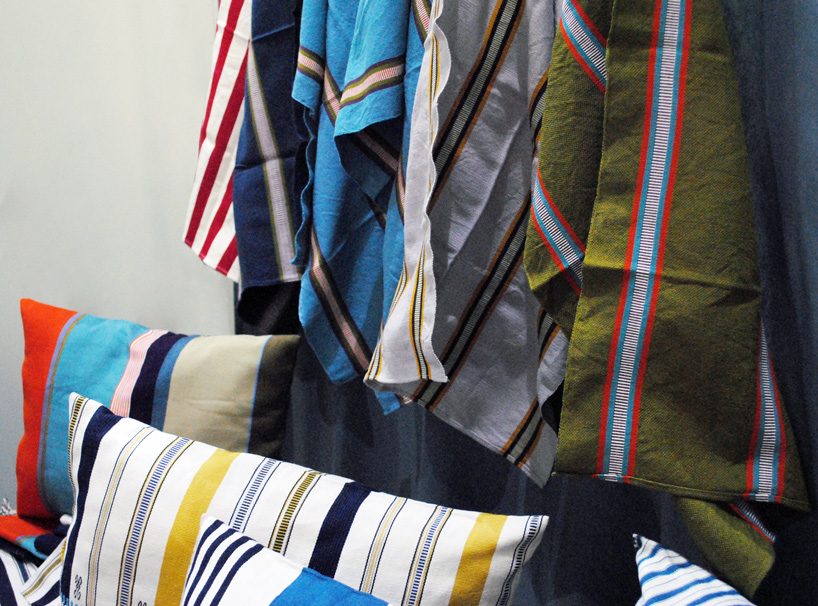 the two have been working together since 1996 to create a unique textile collections
image © designboom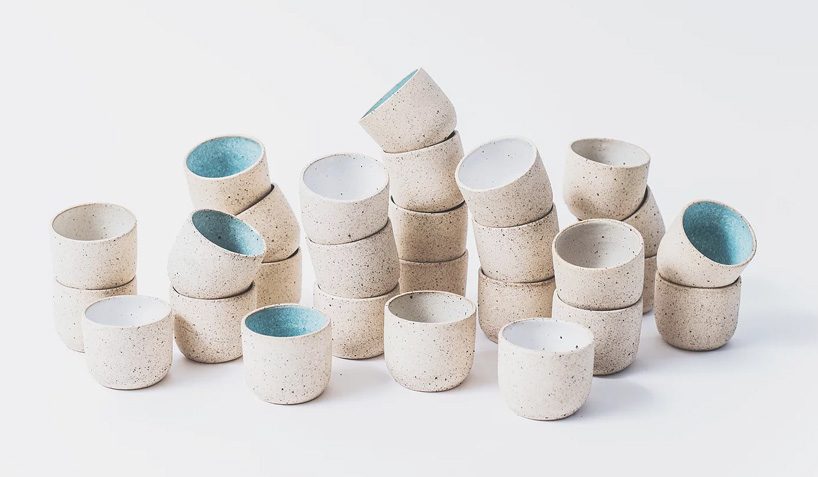 hacha is a mexican brand that fuses traditional pottery with a contemporary design approach
image courtesy of hacha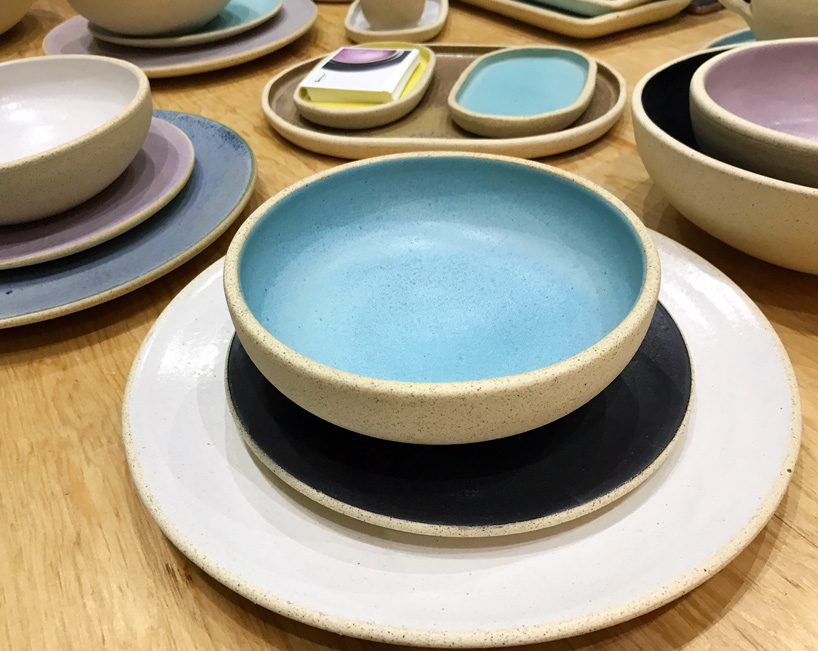 located in tlaquepaque, mexico, hacha's 60-year-old workshop produces handmade pieces created using various traditional techniques, such as mayólica and gres
image © designboom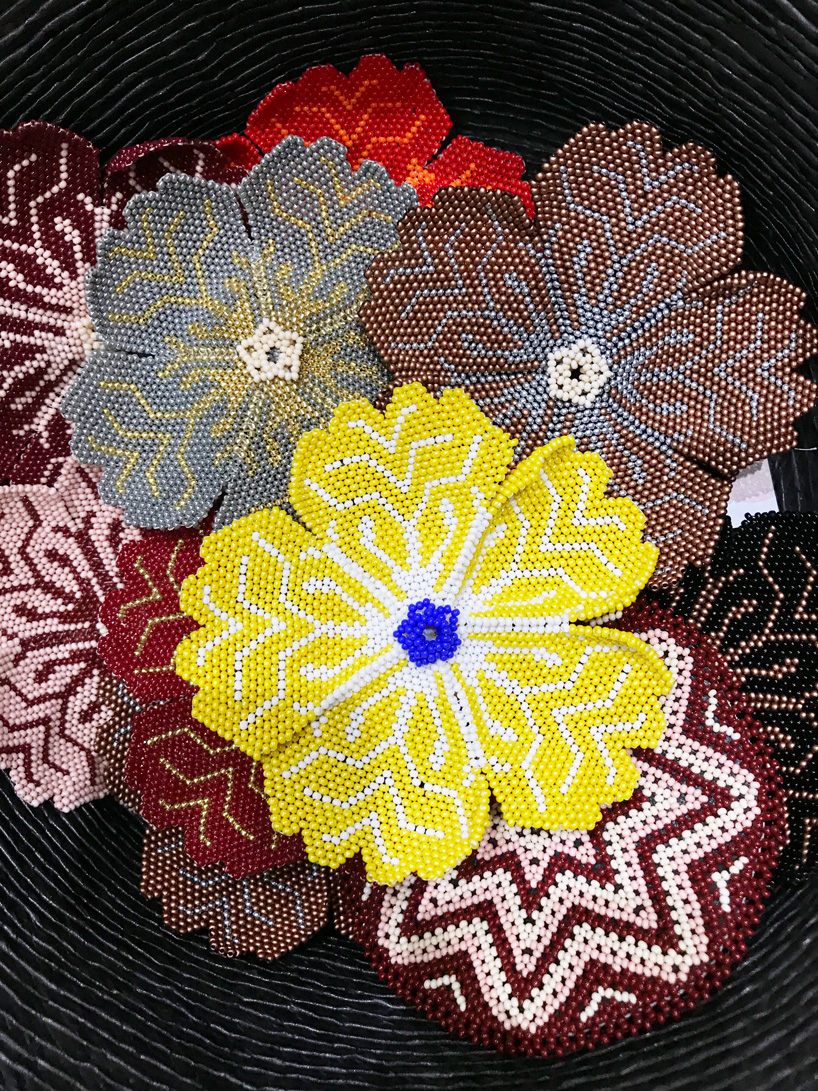 ihua makes products of artisanal design with women and their communities, in a collaborative way, honoring tradition and promoting authenticity. the brand works with fundación origen, a comprehensive platform for attention to women in vulnerable situations, which seeks to improve their quality of life and that of their families
image © designboom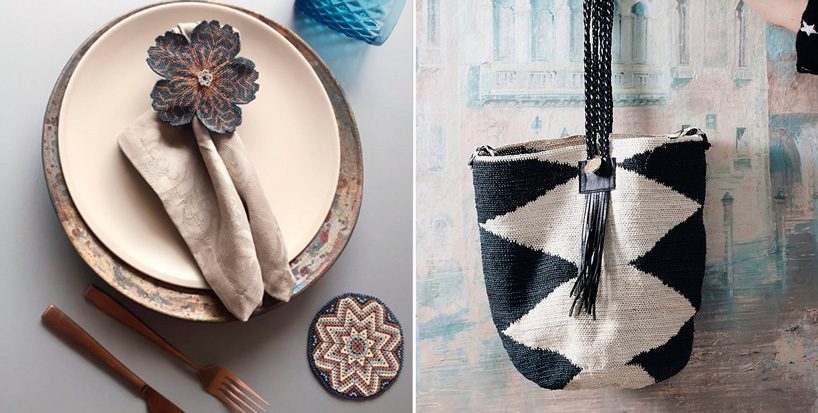 (right) armadillo stores is a fair trade and ethical enterprise seeking to bring positive change to the kichwa artisans who handcraft clothing and accessories in remote regions of ecuador
image (left) courtesy of ihua, image (right) courtesy of armadillo stores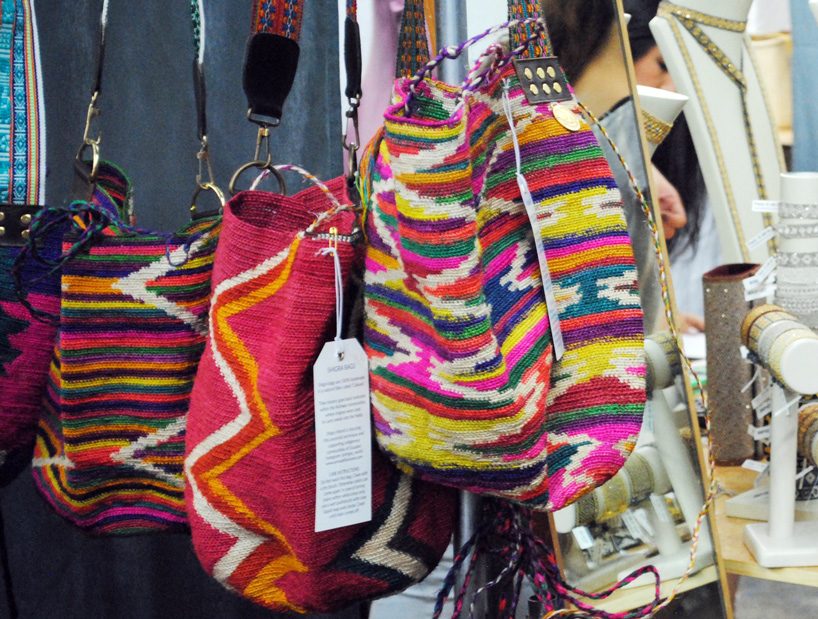 with its handwoven products, armadillo stores aims to preserve a culture and crafting technique in danger of disappearing, the ancestral tradition of weaving shigras, which is near extinction because the weaving process is very difficult, time consuming, and not fairly compensated. the brand collaborates directly with the weavers and works hard on replicating designs that are close to becoming extinct
image © designboom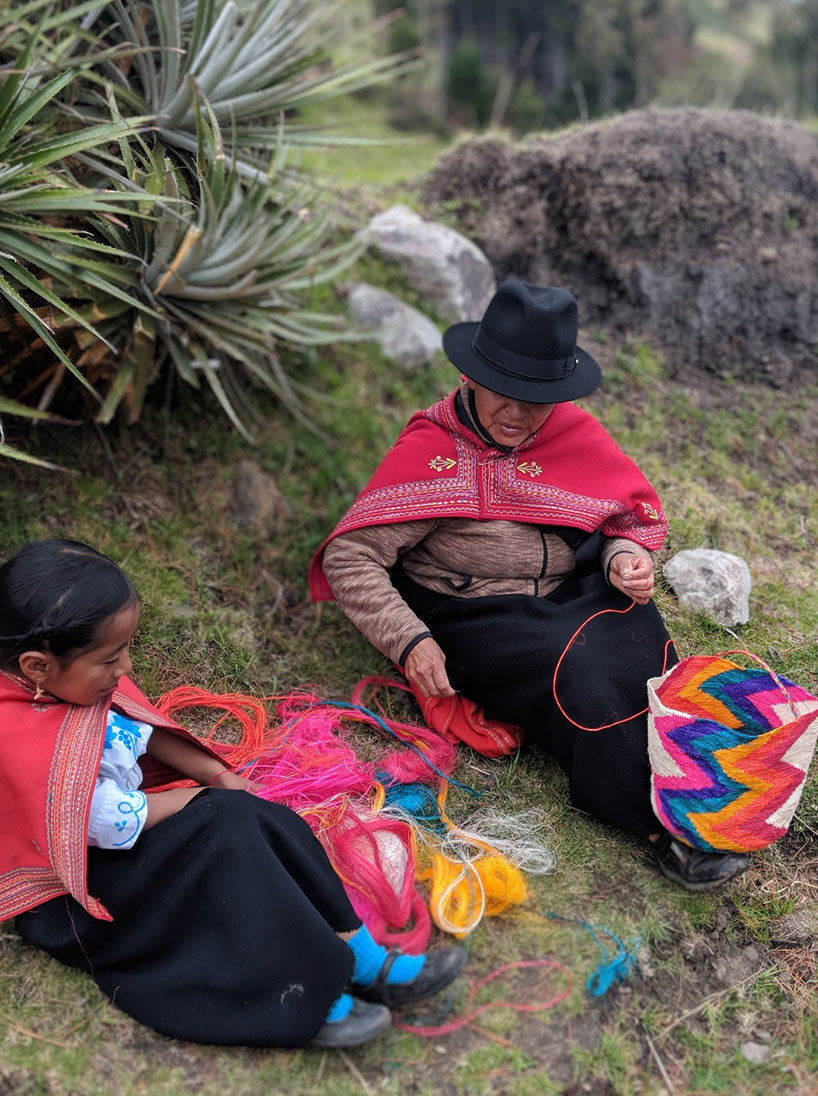 image courtesy of armadillo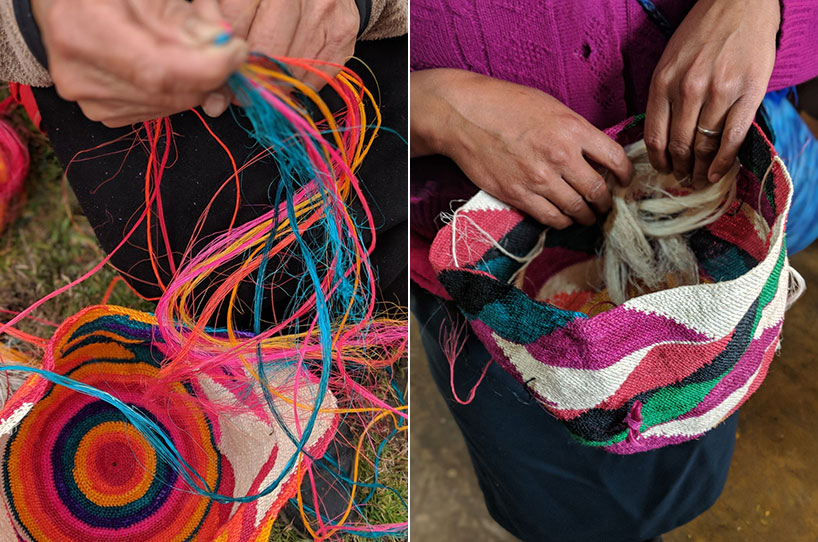 image courtesy of armadillo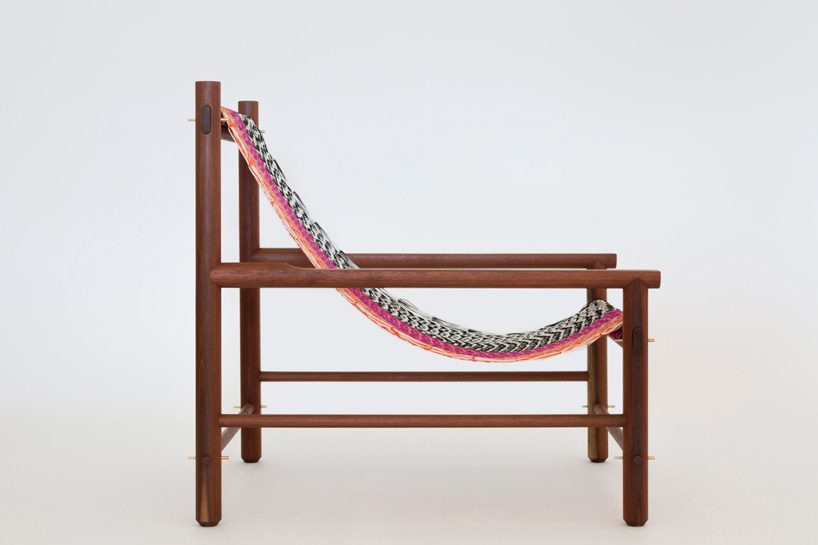 ITZ is a design studio and a firm of master carpenters located in the heart of the mayan tropical forest in bacalar, southeast mexico, that specializes in producing high quality furniture from many different native species of sustainably-sourced tropical hardwood
image courtesy of ITZ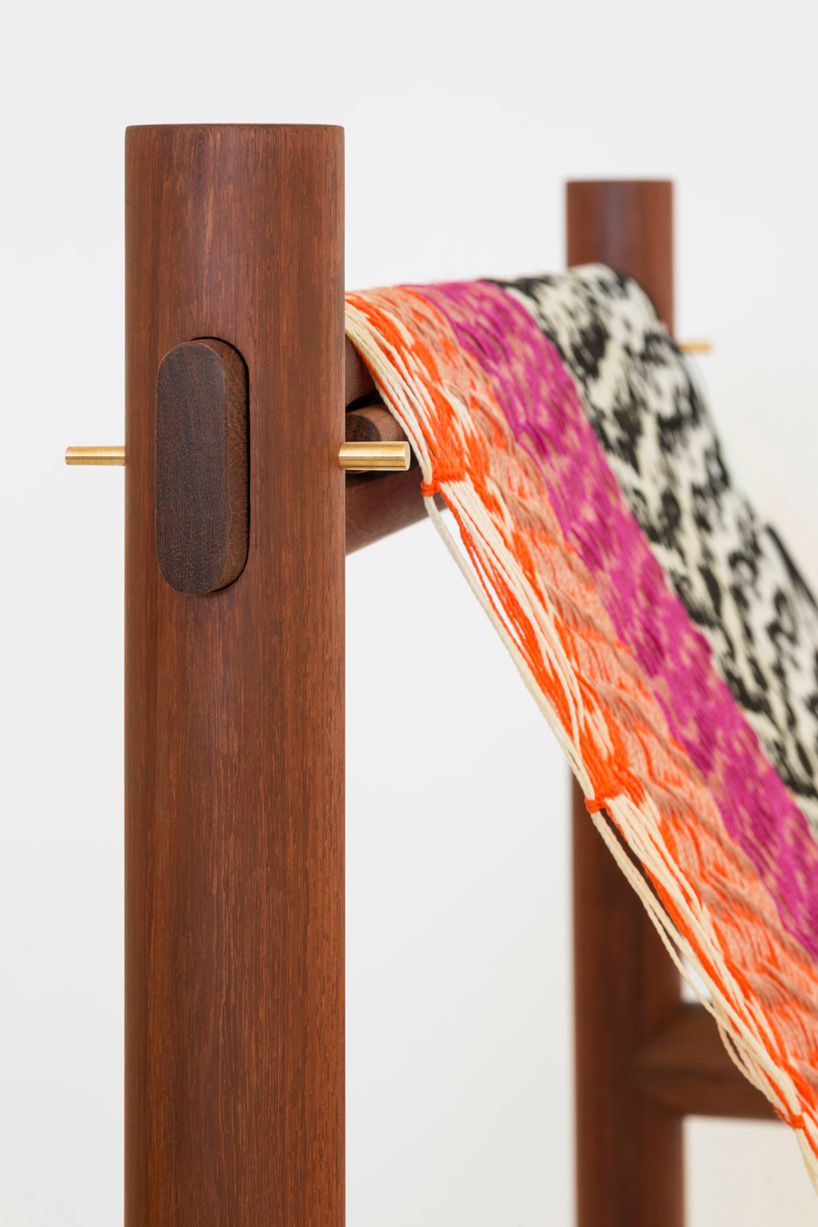 led by designer ania wołowska, the brand is keen on making a positive contribution to the development of the region, and is convinced of the critical importance of preserving and promoting ancient woodworking skills, as well as benefiting the local communities directly through employment
image courtesy of ITZ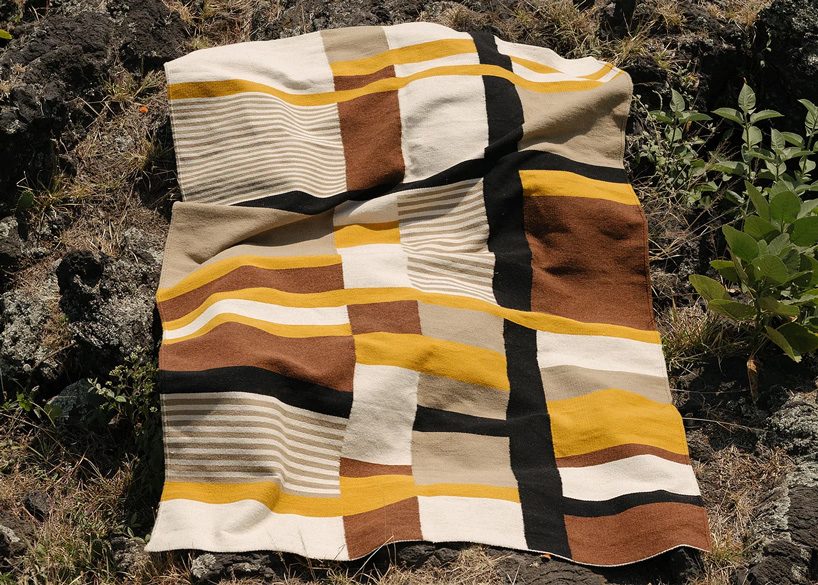 arudeko is a company of rugs, cushions and handmade textiles founded by sisters nailea and denisse arnaiz, who work in collaboration with artisans from oaxaca
image courtesy of arudeko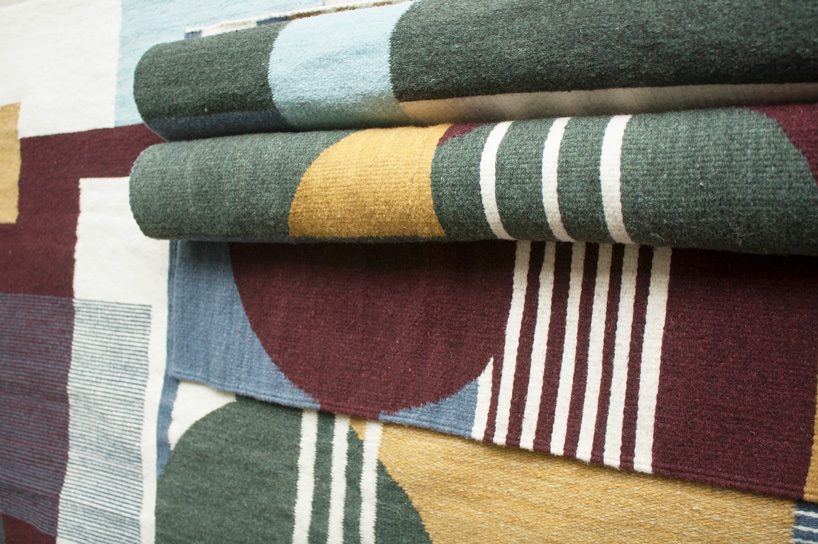 the brand uses local natural dyes such as: pomegranate shell, cempasúchil flower, nanche stick, guamúchil leaves and flowers among others
image courtesy of arudeko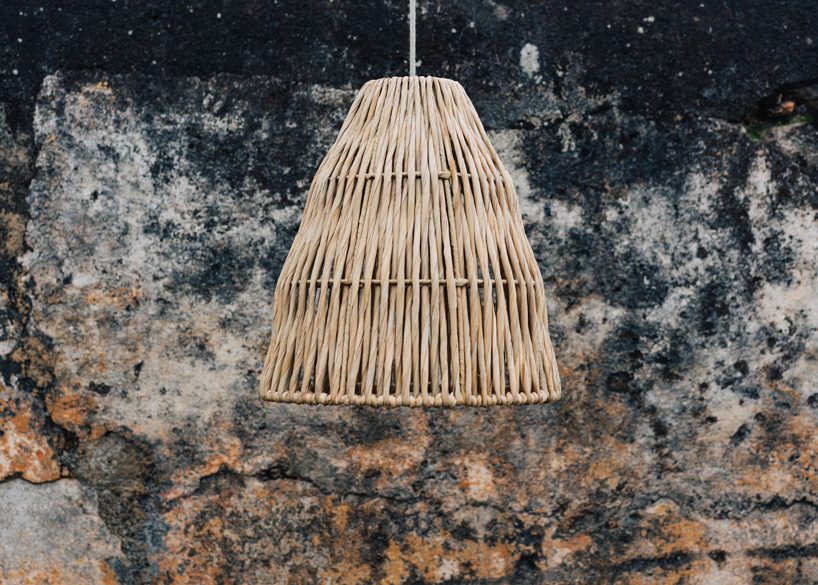 filamento, a workshop of handmade lighting, creates pieces in collaboration with artisans, inspired by mexican culture, with a deep sense of origin that tell a story imbued with tradition
image courtesy of filamento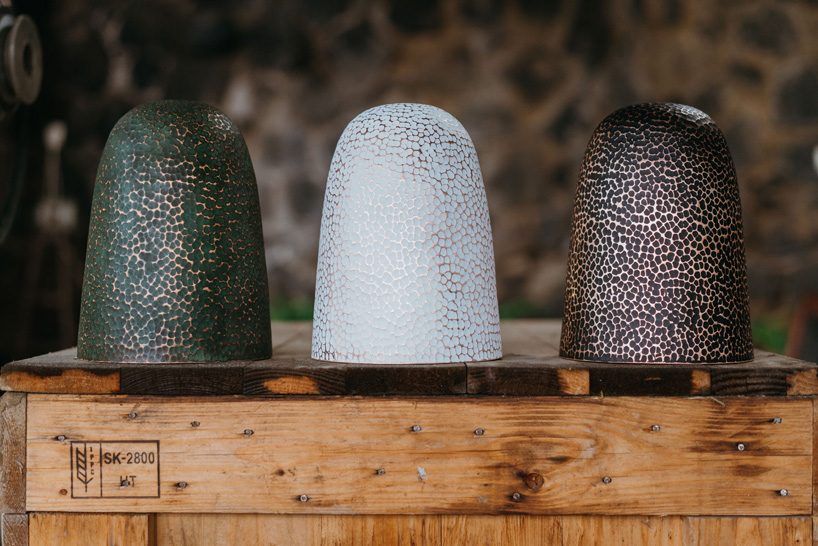 the company was created in 2015 in guadalajara, mexico, by sofía contreras and enrique tripp, two architects who share the same vision for mexican culture and who continue to work to enrich it
image courtesy of filamento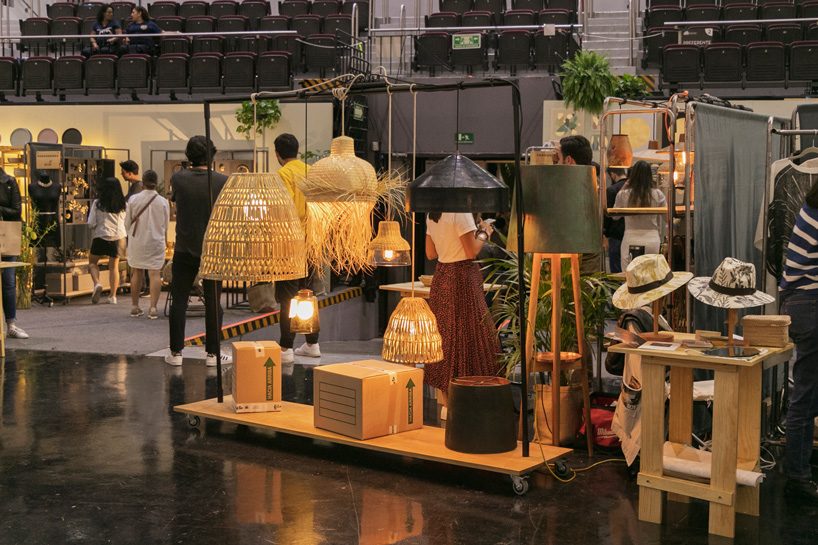 image by vanessa flores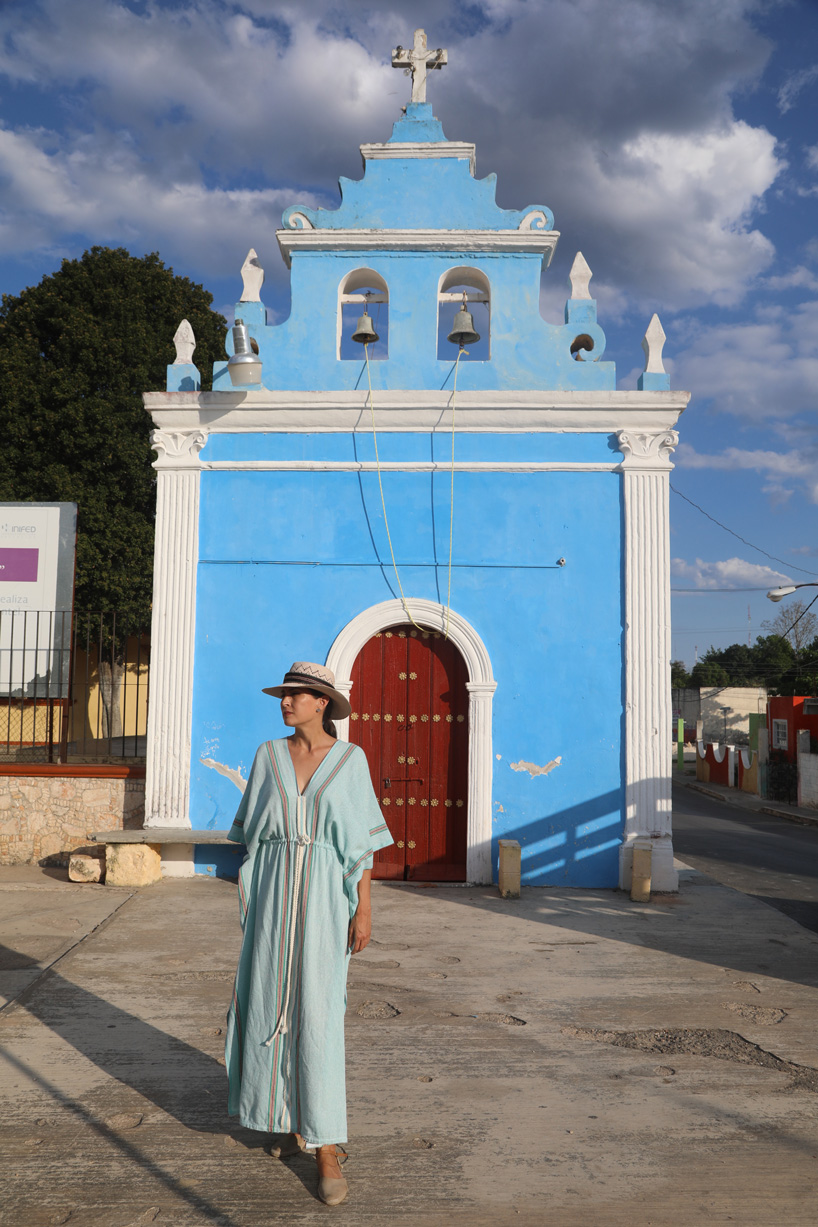 temple de méxico is a fair trade, community-based, old-world craftsmanship organization that supports a rich tradition of mexican master artisans and designers who are able to live with dignity while producing remarkable pieces
image courtesy of temple de méxico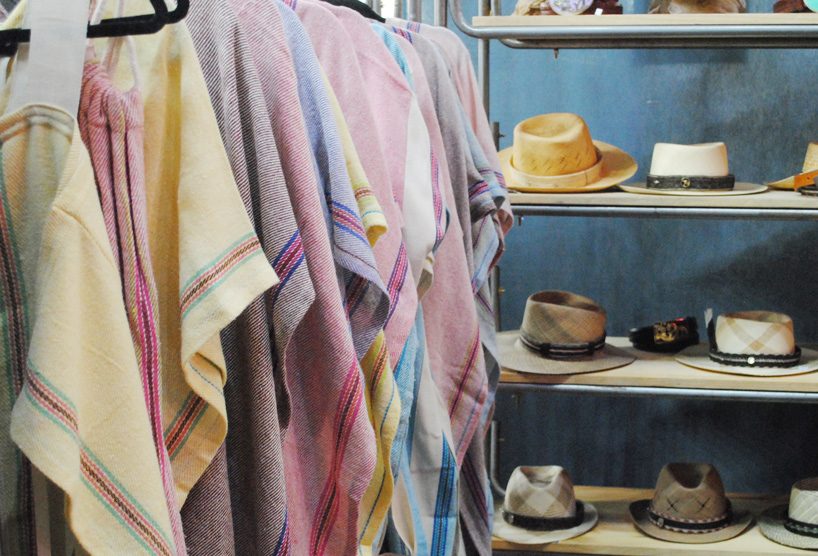 established in 1996 by marisol mercado covarrubias, the company creates clothes made of 100% recycled cotton, which traditionally in mexico is used to clean kitchens, as well as artisanal belts and hats
image © designboom

caravana americana is a mexican fair that promotes contemporary latin american design internationally while offering a platform for local brands to exchange experiences and knowledge.
the fair takes place twice a year – once in march and once in october, as well as in june with a special resort edition – bringing together a curated selection of the best of latin america's emerging fashion, object, jewelry and furniture brands.
fair info:
name: caravana americana
location: fronton méxico, méxico city
duration: october 4-6 2019
entrance fee: free
oct 07, 2019
oct 07, 2019
sep 18, 2019
sep 18, 2019
nov 20, 2016
nov 20, 2016
nov 15, 2016
nov 15, 2016
oct 04, 2016
oct 04, 2016
jul 14, 2016
jul 14, 2016
nov 03, 2019
nov 03, 2019
oct 23, 2019
oct 23, 2019
oct 07, 2019
oct 07, 2019
a diverse digital database that acts as a valuable guide in gaining insight and information about a product directly from the manufacturer, and serves as a rich reference point in developing a project or scheme.