star wars fans rejoice as LEGO releases it's biggest set yet. the epic millennium falcon is part of the ultimate collectors series (UCS), and costs a whopping 799$. released approximately 10 years ago, the previous model had about 5,200 pieces, however the new set is 'greatly enhanced' according to a member of the LEGO design team.
the star wars millennium falcon model is the largest and most detailed LEGO kit to date
LEGO builders can choose to recreate the original version of the ship from 'star wars: episode V – the empire strikes back,' or from a more recent film, 'star wars: the force awakens.' the falcon will contain minifigures from both the original trilogy and star wars: the force awakens. han solo, chewbacca, princess leia and C-3PO will round out the original crew while rey, finn, BB-8 and han will represent the sequel.

the completed figure

this model also features interchangeable sensor dishes and crew

turn classic leia's and han's head to reveal their breathing mask decoration
removable individual hull plates reveal the highly detailed main hold, rear compartment and gunnery station

the main hold features a seating area, combat remote training helmet, engineering station with turning minifigure seat and a doorway build with passageway decoration
LEGO
(132 articles)
nov 02, 2017
nov 02, 2017
nov 02, 2017
nov 02, 2017
oct 30, 2017
oct 30, 2017
oct 18, 2017
oct 18, 2017
oct 03, 2017
oct 03, 2017
oct 03, 2017
oct 03, 2017
oct 11, 2017
oct 11, 2017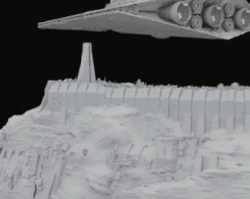 sep 28, 2017
sep 28, 2017
sep 06, 2017
sep 06, 2017
jul 17, 2017
jul 17, 2017
jul 14, 2017
jul 14, 2017
may 09, 2017
may 09, 2017