a detailed model of the BMW 'R 1200 GS adventure' developed by BMW motorrad and LEGO technic goes on sale as early as next year. the BMW motorrad best-seller will now find its way into the homes of motorcycling enthusiasts of all ages. the model set – consisting of 603 parts – is the product of close collaboration between the LEGO technic and BMW motorrad design teams. combining innovative design with the art of engineering, it is the first ever LEGO technic model to be produced in cooperation with a motorcycle manufacturer.

everything featured in the box
the LEGO technic BMW 'R 1200 GS adventure' is designed to be as faithful as possible. the characteristic lines of the motorcycle – the so-called 'flyline' – moving handlebars and even an adjustable windshield recreate the original in miniature along with numerous technical details. enthusiasts will recognize the authentic BMW telelever front wheel suspension and the shaft drive as well as the moving BMW motorrad 2-cylinder boxer engine, which are set in motion as soon as the motorcycle is moved. even the black spoke wheels with studded tires resemble those of the model's real counterpart. thanks to the many details, the set is not only realistic but also fun and challenging to build.

detailed model of the real BMW motorcycle
the model is 18 cm high, 33 cm long and 10 cm wide, and an interactive LEGO app is available for the set that features 3D assembly instructions. the LEGO technic BMW 'R 1200 GS adventure' also has a surprise in store for collectors: the LEGO group celebrates 40 years of LEGO-technic next year and to mark the occasion, the kit will contain a specially designed LEGO technic piece.

features a one-off collector's piece
'the proportions of the R 1200 GS adventure have been recreated outstandingly well in the LEGO technic model. we are excited to see how lego design has reproduced so many visual and technical details of the R 1200 GS adventure. the close and creative cooperation between the two design teams was particularly impressive – it went beyond a conventional licensing agreement', commented alexander buckan, head of bmw motorrad vehicle design.

available as early as next year
Save
BMW
(122 articles)
oct 14, 2017
oct 14, 2017
oct 12, 2017
oct 12, 2017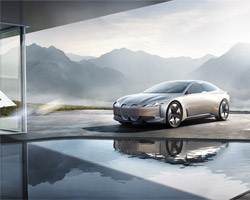 sep 13, 2017
sep 13, 2017
sep 13, 2017
sep 13, 2017
sep 08, 2017
sep 08, 2017
aug 28, 2017
aug 28, 2017
nov 16, 2016
nov 16, 2016
nov 16, 2016
nov 16, 2016
nov 14, 2016
nov 14, 2016
nov 13, 2016
nov 13, 2016
nov 12, 2016
nov 12, 2016
nov 11, 2016
nov 11, 2016
LEGO
(129 articles)
oct 18, 2017
oct 18, 2017
oct 03, 2017
oct 03, 2017
oct 03, 2017
oct 03, 2017
sep 28, 2017
sep 28, 2017
sep 01, 2017
sep 01, 2017
aug 31, 2017
aug 31, 2017
oct 17, 2017
oct 17, 2017
oct 12, 2017
oct 12, 2017
oct 10, 2017
oct 10, 2017
oct 04, 2017
oct 04, 2017
oct 03, 2017
oct 03, 2017
sep 27, 2017
sep 27, 2017