LEGO has officially given the go-ahead to a fan-designed series, featuring the women who have played an integral role in NASA's history. the celebratory set is the brainchild of space editor and writer maya weinstock, who submitted the design to the LEGO ideas blog last year. after successfully gaining 10,000 supporting votes from users, the project became eligable for a review by LEGO officials, who gave the set—which will include a microscale hubble space telescope and display—the green light yesterday. 

sally ride and mae jamison are just two of NASA's historical women to be featured in the set
the collection will celebrate five notable female NASA pioneers and is intended to provide an educational building experience to help children and adults alike learn about the history of women in STEM. the release of the set comes shortly after the academy award nomination of 'hidden figures'—a film documenting the underexposed stories of black NASA scientists including katherine johnson. johnson will be honored in the LEGO set, alongside MIT computer scientist margaret hamilton, who developed the on-board flight software for the apollo missions to the moon.

the full line-up of female NASA pioneers to be immortalized by LEGO
also featured are astronaut, physicist and educator sally ride, who became the first american woman in space in 1983, and NASA's better-known 'mother of hubble' nancy grace roman. the fifth figure will honor mae jemison, who became the first african-american woman in space in 1992. alongside the lego models, the set will come with vignettes depicting a famous photo of the reams of code that landed astronauts on the moon in 1969, instruments used to calculate and verify trajectories for the mercury and apollo missions, and a mini space shuttle complete with external tank and solid rocket boosters.

the set will also include a mini space shuttle and microscale hubble telescope
LEGO ideas is a website run by chaordix and the LEGO group, which allows users to submit ideas for potential commercial sets. a concept must gain 10, 000 votes of approval before becoming eligable for review by the LEGO committee. spokeswoman lise dydensborg announced their approval in a video yesterday, explaining that 'as a science editor and writer, with a strong personal interest for space exploration as well as the history of women in science and engineering, maia weinstock's "women of nasa" project was a way for her to celebrate accomplished women in the STEM professions.' once the final version is approved by the producers, the set should hit the shelves later this year or in early 2018 at the latest.

mae jamison has now established a company that develops new technologies and encourages students in the sciences


katherine johnson is best known for calculating and verifying trajectories for the mercury and apollo programs


margaret hamilton worked at MIT under contract with NASA in the 1960s


LEGO mai jemison and sally ride with the mini space shuttle


sally ride became the first american woman in space in 1983

nancy grace roman is known to many as the 'mother of hubble" for her role in planning the hubble space telescope


the figurines are based on real photographs of the women they represent


margaret hamilton pictured in comparison with her LEGO replica
LEGO
(129 articles)
oct 18, 2017
oct 18, 2017
oct 03, 2017
oct 03, 2017
oct 03, 2017
oct 03, 2017
sep 28, 2017
sep 28, 2017
sep 01, 2017
sep 01, 2017
aug 31, 2017
aug 31, 2017
NASA
(48 articles)
oct 18, 2017
oct 18, 2017
aug 22, 2017
aug 22, 2017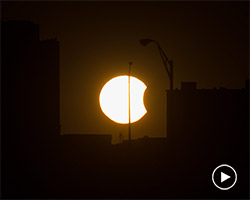 aug 17, 2017
aug 17, 2017
aug 07, 2017
aug 07, 2017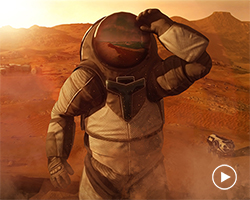 aug 02, 2017
aug 02, 2017
jul 21, 2017
jul 21, 2017