aiding the identifying and recognizing of future creators and designers, LEXUS welcomes sir david adjaye as the newest judge for the LEXUS DESIGN AWARD 2018. the influential and world renowned architect complements the already elite panel of judges, which includes: shigeru ban, japanese architect; paola antonelli, senior curator MoMA; birgit lohmann, editor-in-chief of designboom; alice rawsthorn, design commentator; and yoshihiro sawa, president of lexus international.
running for its sixth consecutive year, the LEXUS DESIGN AWARD 2018 competition focuses on the theme of 'CO-', a latin prefix meaning together or in partnership. this expresses how LEXUS seeks the harmonious coexistence of nature and society through sustainable design. furthermore, it is an approach that allows the company to explore their potential and that of our environment by creating new possibilities through collaboration, coordination and connection.
LEXUS DESIGN AWARD 2018 interview with david adjaye
the LEXUS DESIGN AWARD welcomes young creative talent from around the world with opportunities to receive mentorship from established global designers, prototype funding, and an invitation to exhibit at the LEXUS DESIGN EVENT during milan design week. sir david adjaye and the other judges will select the 12 finalists that best embody this year's theme, 'CO-' and reflect the LEXUS brand belief that great design can make the world a better place. at milan design week 2018, adjaye and his fellow judges will award the coveted grand prix award to one of the finalists.
the registration period of the LEXUS DESIGN AWARD 2018 is now open, and qualifying submissions should be received by october 8th, 2018, 11:59 PM (CET). the 12 finalists will be announced in january 2018 and the grand prix winner will be announced during milan design week — april 16th 2018.

portrait of sir david adjaye
oct 24, 2017
oct 24, 2017
oct 17, 2017
oct 17, 2017
sep 27, 2017
sep 27, 2017
aug 03, 2017
aug 03, 2017
jul 02, 2017
jul 02, 2017
may 16, 2017
may 16, 2017
jul 24, 2017
jul 24, 2017
may 03, 2017
may 03, 2017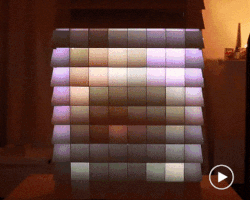 apr 25, 2017
apr 25, 2017