after receiving nearly 1,600 submissions, six fascinating finalists have been selected for the 2019 LEXUS DESIGN AWARD. in its seventh consecutive year, LEXUS once again looks to design and innovation for powering positive change in our world. their competition aims to foster the growth of ideas that contribute to a better society, and the designers who aim to shape it. under the directive of 'design for a better tomorrow', the final six designs were picked for their ability to anticipate the needs of the user, demonstrate innovative with imaginative solutions and, overall, captivate their audience.
from renewable energy systems to environmental activism, the finalist designs all enhance the use of technologies to create a better future around the globe. the innovations showcase real possibilities and hope to inspire change – see more details on the final six designs and designers below!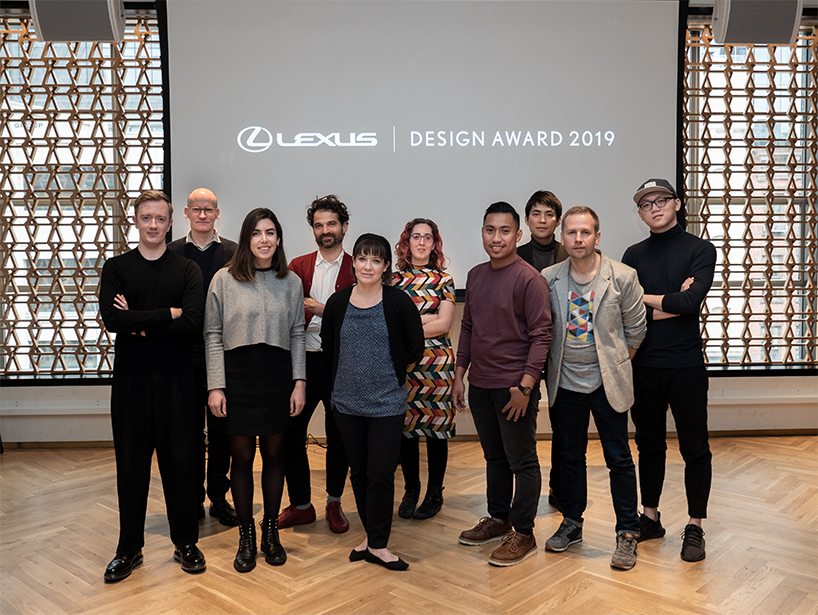 the six international finalists with mentors at INTERSECT BY LEXUS – NYC
the LEXUS DESIGN AWARD not only aims to highlight potential designs that hope to better society, but also nurtures and supports these creators. for the first time, the six finalists were invited to a two-day mentoring workshop at the newly opened creative cultural space, INTERSECT BY LEXUS, in new york city. here, the entrants received hands-on mentoring from four globally acclaimed mentors: sebastian wrong, design director of established & sons; jessica rosenkrantz, creative director of nervous system; shohei shigematsu, partner and director of OMA new york; and jaime hayon, artist and designer.
'I think the award is really interesting as it incubates the ideas of young designers and gives them a platform to push towards, communicate relevant issues, and exhibit their own work,' comments mentor sebastian wrong. 'the workshop is quite unique. it is an efficient and direct opportunity for the finalists to present and then fully understand their story. it helps them realize what needs to be done in a fairly short period of time, before milan.'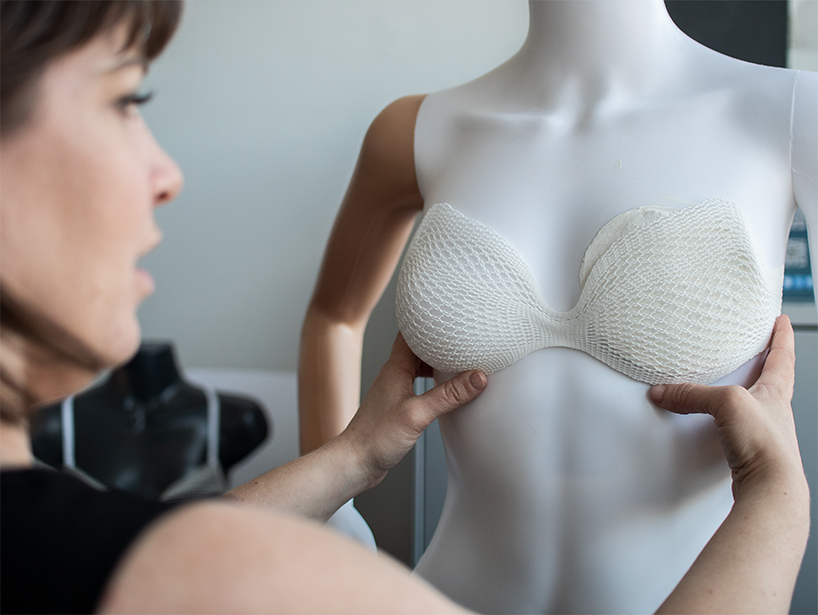 'algorithmic lace' by lisa marks
'it was a really great but very intense experience working with so many different designers and so many different people,' explains finalists lisa marks when discussing the mentorship workshop. 'its been good going from research to design and now into engineering and development. it has really helped clarify the storyline of the project as well as bring all of the details together.'
'in the process of mentorship, I got many recommendations and ideas, and all of them have greatly influenced my project. the mentors helped me look at new perspectives that led to some tangents in design,' says finalist dmitriy balashov.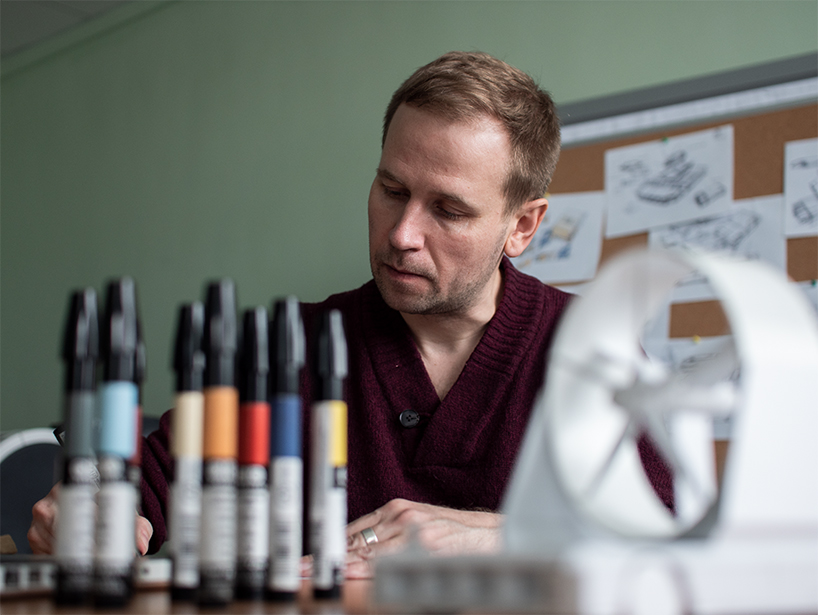 'green blast jet energy' by dmitriy balashov
'in new york city, the mentors gave so much advice and feedback which really helped with shaping what the project is about and narrowing down why we doing this, and then reshaping the project to the public in milan,' says finalist prevalent (ben berwick) when explaining the help the mentors gave to prepare him for milan design week.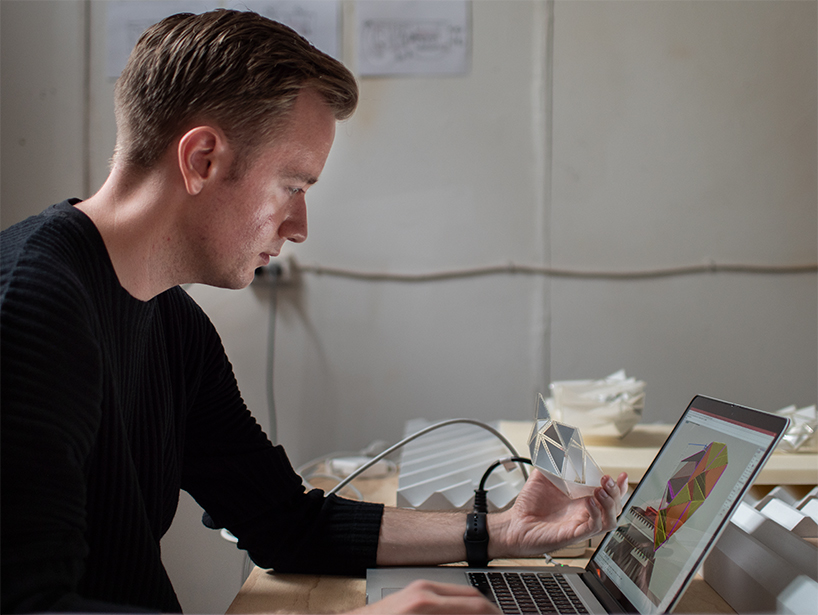 'solgami' by prevalent
with the valuable advice and guidance from the four mentors, the six finalists have continued to develop their innovative ideas into realized prototypes – supported by funding from LEXUS. as the most important date on the design calendar, their work will be showcased to the world in a special exhibition during the 2019 milan design week. from april 8th, their solutions will be on show, sharing their beneficial ideas, inspiring change, and also highlighting their creativity to other professionals and enthusiasts in the field. at the exhibition, the jury – including architect sir david adjaye, curator paola antonelli, technologist john maeda, and president of LEXUS international yoshihiro sawa – will select the LEXUS DESIGN AWARD 2019 grand prix winner.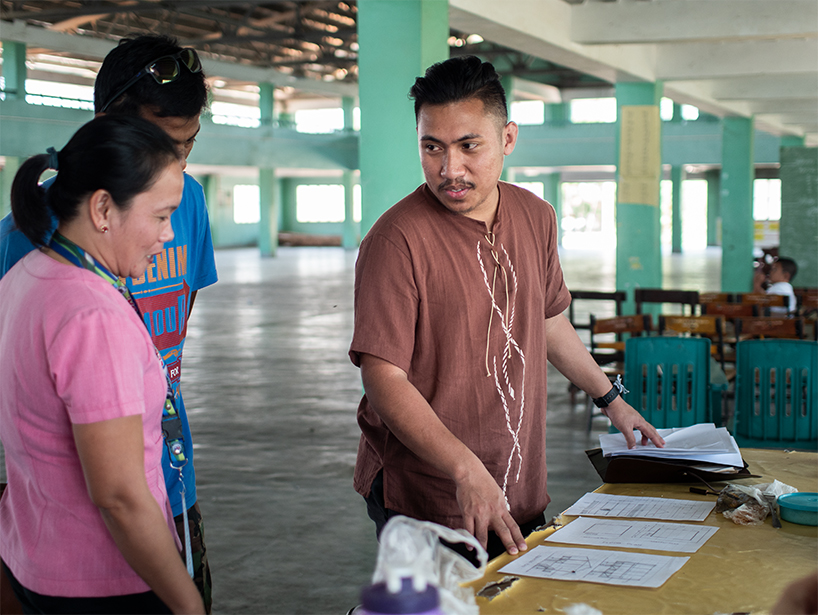 'baluto' by jeffrey e.dela cruz
'I am expecting a lot of global artists and designers will see my work' explains finalist jeffrey e. dela cruz about the exhibition during milan design week. 'it will inform them about the situation in bautista pangasinan especially, with the issue of flooding. I want them to understand why I have created this project. It is not artwork, it is something that will create solutions.'
'I am very happy to show my project at milan design week. it also must be a very good experience chinese design because my project is about environmental protection and our country is very focused on these issues now,' states finalist shuzhan yuan.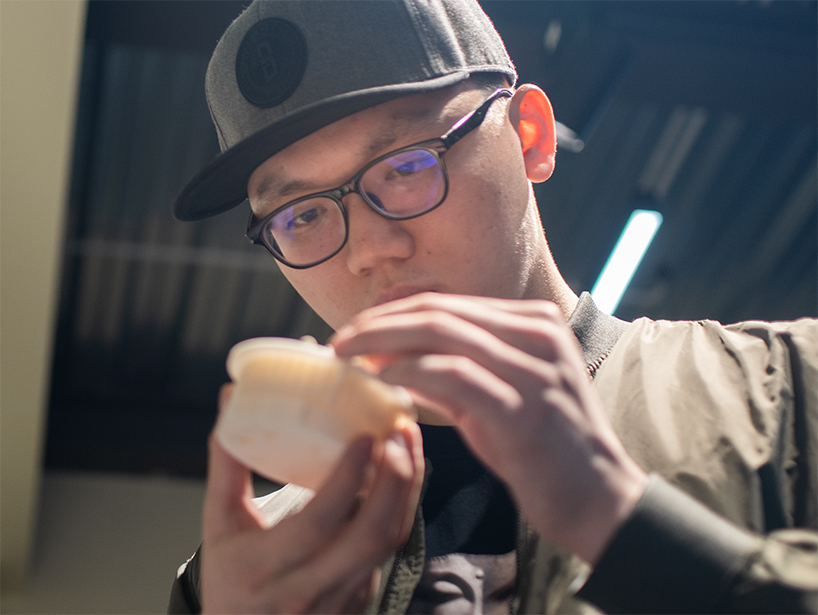 'hydrus' by shuzhan yuan
'what is nice about the LEXUS DESIGN AWARD is that the designers who were previously chosen as finalists; their careers have progressed on a really nice phase afterwards. they received good press coverage and also found other opportunities to continue working in their practice,' concludes finalist rezzan hasoglu when envisioning her career after the competition.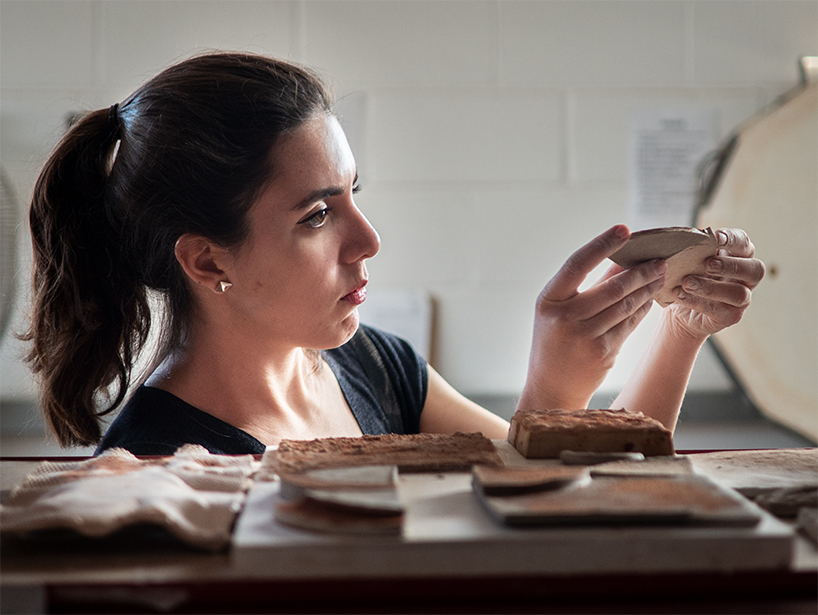 'arenophile' by rezzan hasoglu
more information on the six finalists of the 2019 LEXUS DESIGN AWARD:
ALGORITHMIC LACE
designer: lisa marks
country: USA
celebrating their new body and creating confidence, the 'algorithmic lace' by lisa marks is a 3D-custom lace bra for breast cancer survivors. the bra, made for women who have had a mastectomy, can be custom crafted from body scans using algorithmic patterning. this method enables a 3D lace to be made and given to each woman as an intimate garment. easy to modify, the design can be created as desired by customer, whether to highlight a new form or avoid areas of discomfort post-surgery.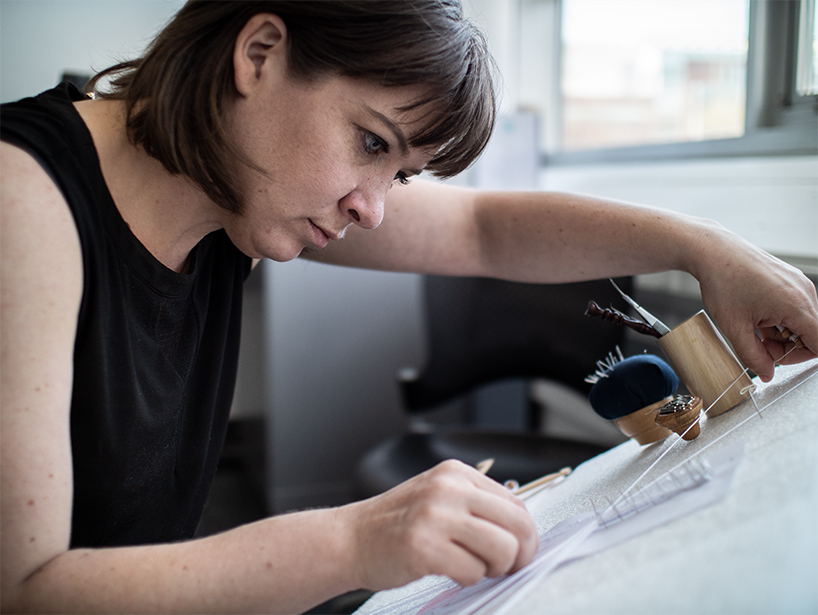 'algorithmic lace' by lisa marks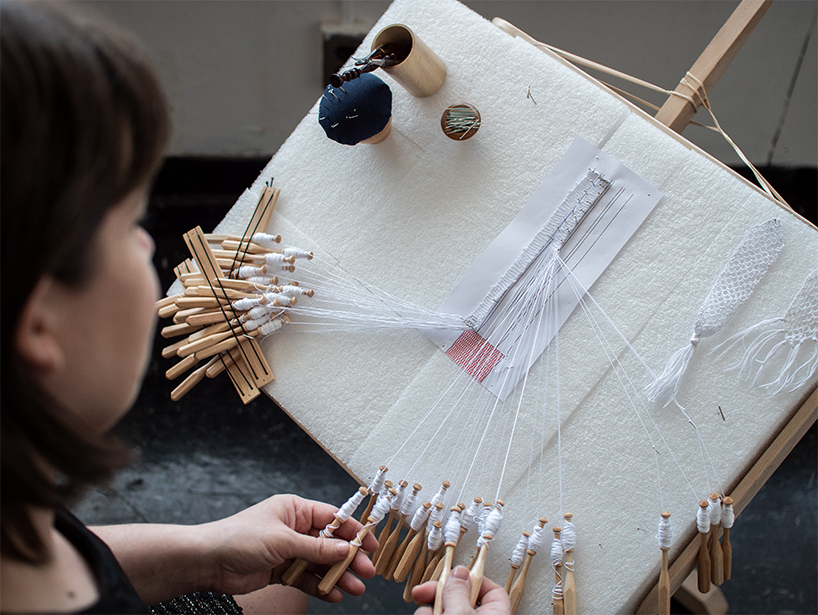 'algorithmic lace' by lisa marks
ARENOPHILE
designer: rezzan hasoglu
country: turkey / country of residence: UK
by rezzan hasoglu, 'arenophile' explores the binding of desert sand using different materials to form products – just like the namesake person who collects and studies sand. although used in industries from glass making to construction, desert sand is considered a waste due to its harsh nature. 'arenophile' looks at ways to combine desert sand with glass, alginate, bentonite and other binders, to develop a series of products to showcase in milan.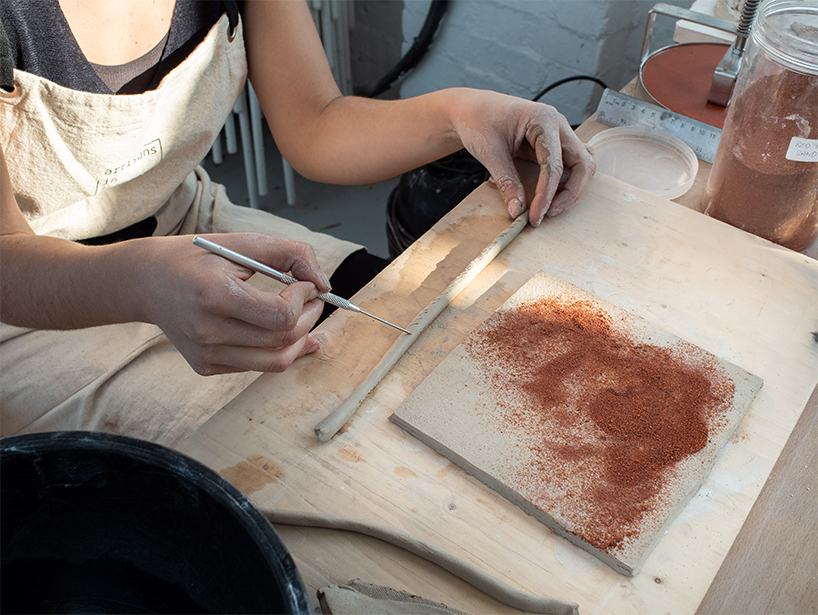 'arenophile' by rezzan hasoglu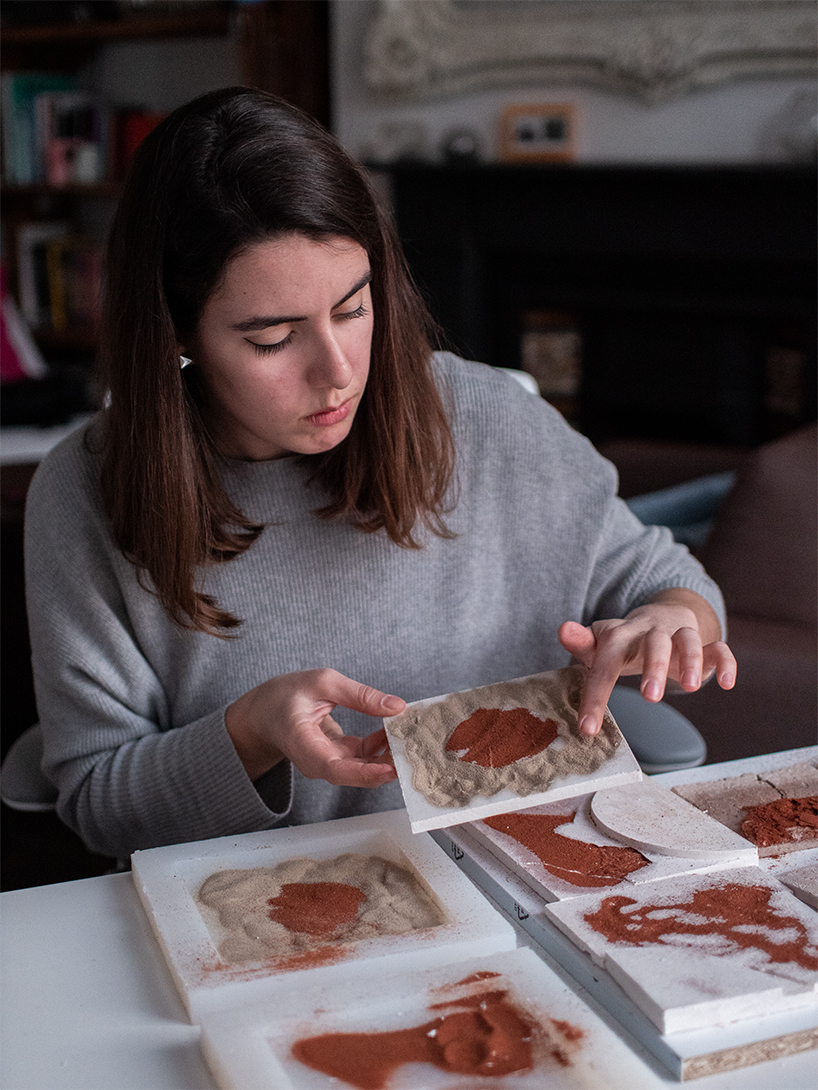 'arenophile' by rezzan hasoglu
BALUTO
designer: jeffrey e. dela cruz
country: philippines
'baluto' by jeffrey e.dela cruz is a modular housing system designed to withstand earthquakes and high floods. influenced by bautista, pangasinan, the area is very flood prone, particularly in the typhoon season. as an amphibious housing concept, the design if focused around a 5x5m main module made from bamboo. this multi-functional area can be converted into three layouts: living, dinning and sleeping thanks to flexible furniture that maximizes space. the structures can be mass-produced and are simple enough for residents to build themselves.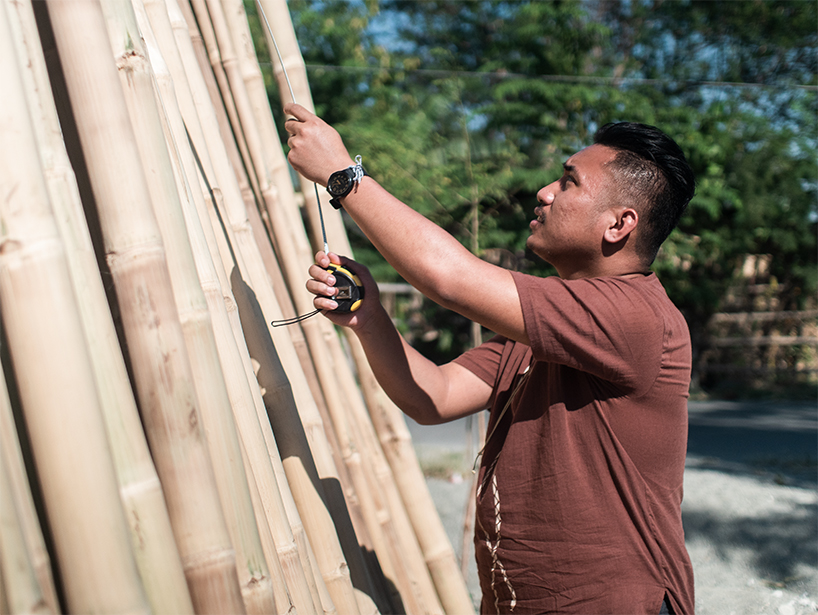 'baluto' by jeffrey e.dela cruz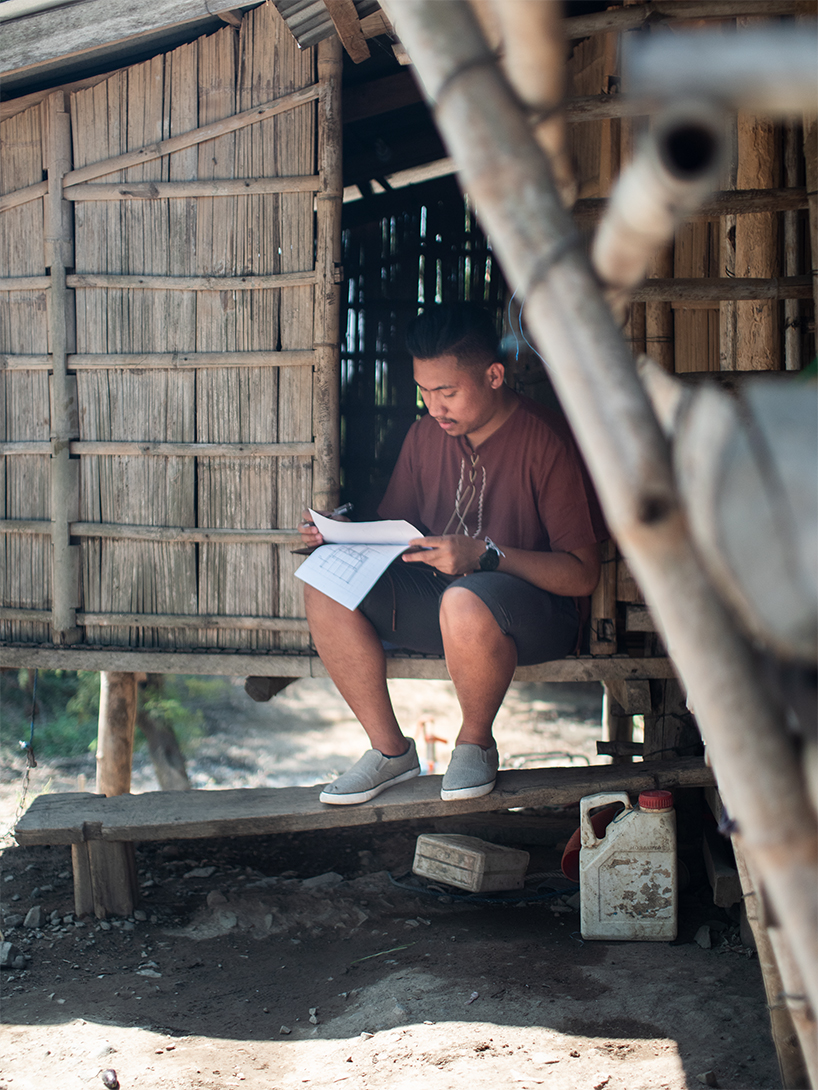 'baluto' by jeffrey e.dela cruz
GREEN BLAST JET ENERGY
designer: dmitriy balashov
country: russia
'green blast jet energy' by dmitriy balashov proposes the use of turbines to collect and convert aircraft jet blast into energy. when considering the amount of energy consumed and then power created by jet engines, especially during take-off, the designer looks to create and install green blasts at the end of runways at major airports such as london heathrow, paris charles de gaulle, and los angeles international. the turbines would then collect and accumulate energy created from the jets, and return them to the airport for various purposes.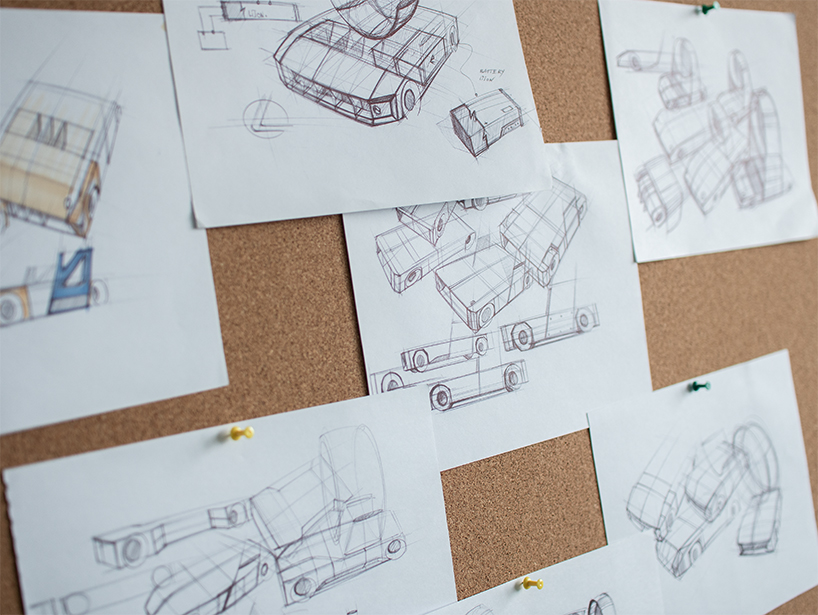 'green blast jet energy' by dmitriy balashov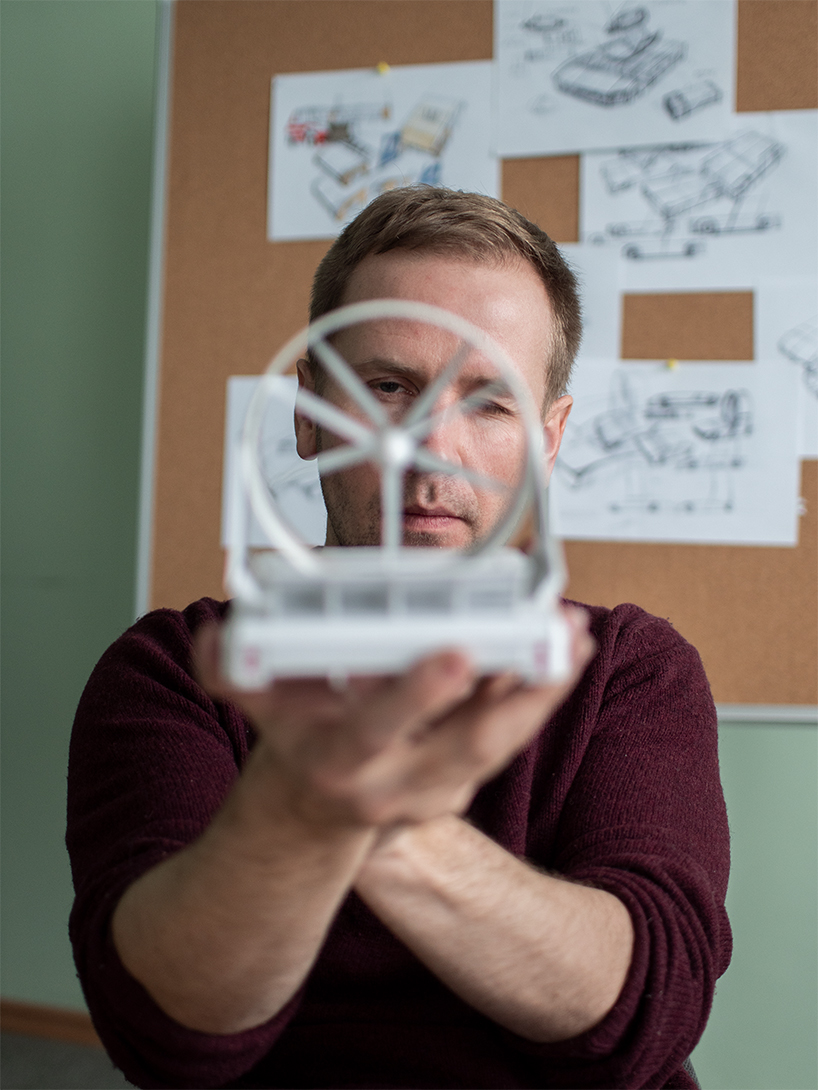 'green blast jet energy' by dmitriy balashov
HYDRUS
designer: shuzhan yuan
country: china
in an investigation on the negative impact of offshore oil spills on the global environment and human development, shuzhan yuan has designed a more efficient emergency treatment equipment. the traditional treatment methods – oil boom and oil skimming – are inefficient and also consumes great manpower and resources. 'hydrus' quickly deals with offshore oil spills by being able to be remotely controlled. firstly, it encloses the oil leak to prevent spreading; secondly, a built-in skimmer draws pol into the equipment; lastly, it sprays oil bacterium to degrade the residual crude oil.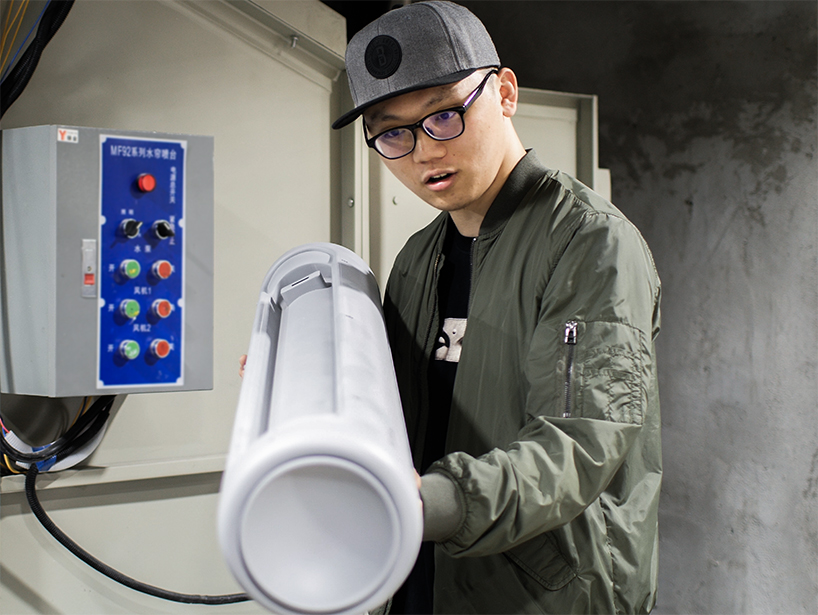 'hydrus' by shuzhan yuan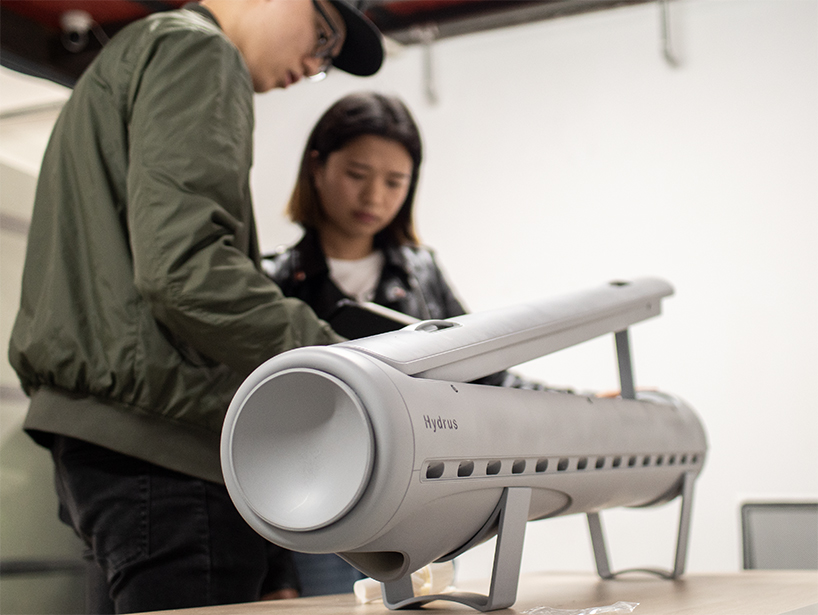 'hydrus' by shuzhan yuan
SOLGAMI
designer: prevalent (ben berwick)
country: australia
'solgami' is a window blind that not only generates electricity but also increases internal illumination. the project stemmed from the issue that solar technology is limited to an outdated form of housing as stand-alone homes with a roof are becoming less common. the more popular options of apartment-living presents further problems with lack of space and also smaller feature sizes, such as windows. the solution provides individual, tailored power to people living in temporary accommodation or apartments without access to rooftops. as a replacement for window blinds, it generates electricity to be supplied to the grid and even increases illumination in the interior. the design does so by enhancing the most efficient solar panels, which reflect 66% of light, and uses these reflections to bounce lost light multiple times between panels. as well, its geometry has been adapted to reflect light in all dimensions to shine in spaces.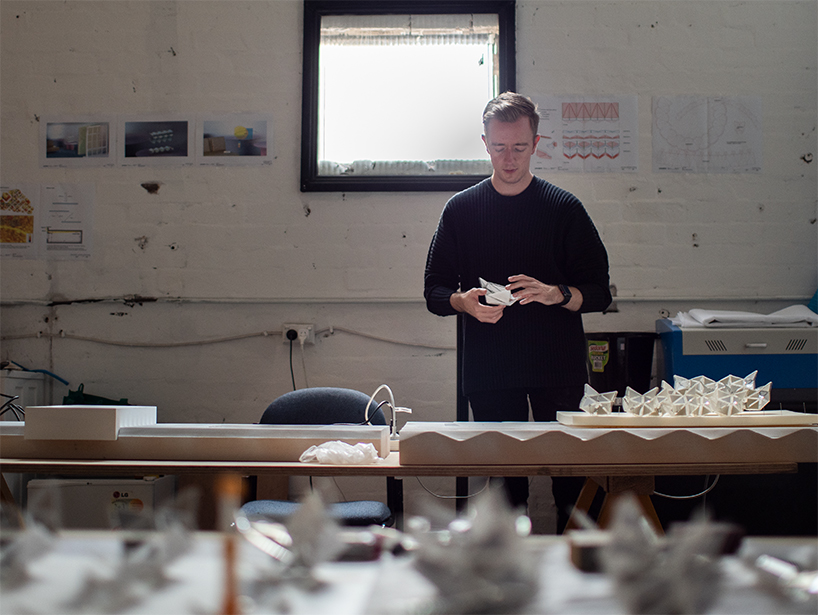 'solgami' by prevalent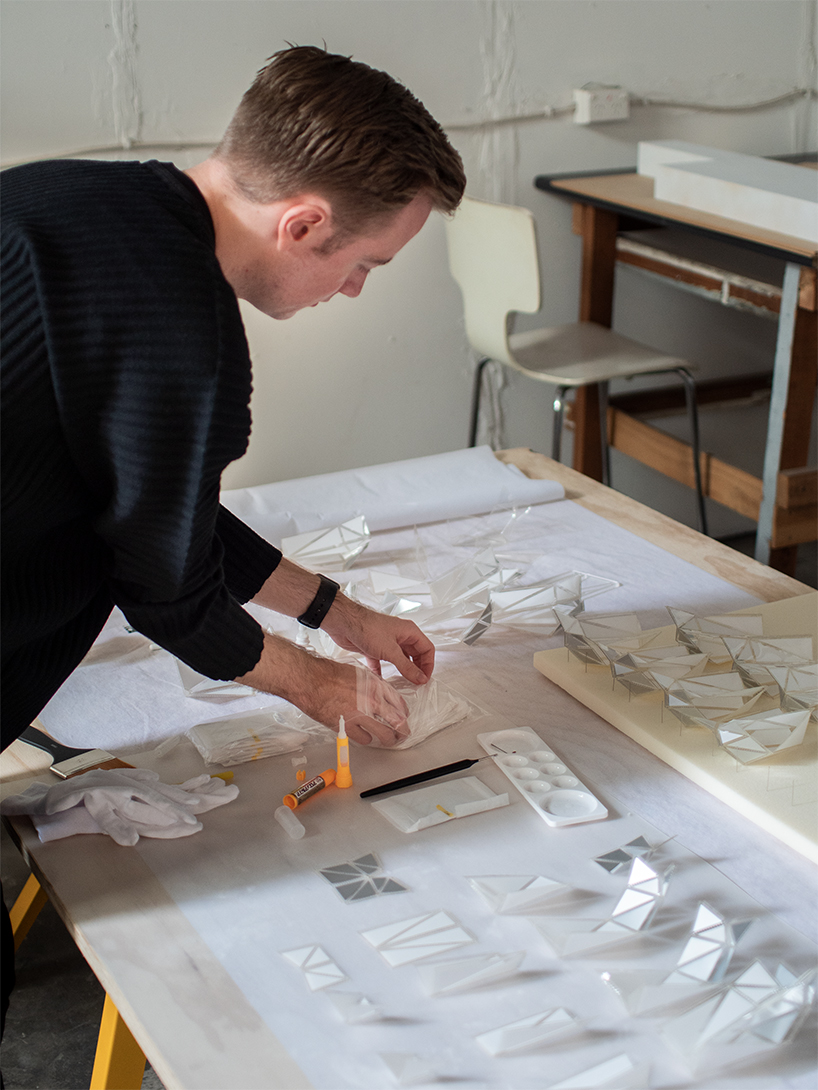 'solgami' by prevalent
read more information on the 2019 LEXUS DESIGN AWARDS, here.
KEEP UP WITH OUR DAILY AND WEEKLY NEWSLETTERS
a diverse digital database that acts as a valuable guide in gaining insight and information about a product directly from the manufacturer, and serves as a rich reference point in developing a project or scheme.
designboom will always be there for you
milan, new york, beijing, tokyo

,
since 1999