from early july until late november 2017, LG are seeking to aid creatives in developing new products and architectural projects using their latest lighting innovation. the thin, lightweight and ultra-flexible OLED panels stimulate a vast range of new application opportunities, whilst still delivering natural illumination. the LG OLED light collaboration program supports designers, manufacturers and architects alike to transform their, once seemingly impossible ideas due to economics or access, into reality.
be part of the next lighting revolution and apply to the LG OLED light collaboration program before the november 24th 2017 deadline. the program will continue to be open for submissions regardless of the date, until a total of 10 projects are selected or allocated support funds are depleted.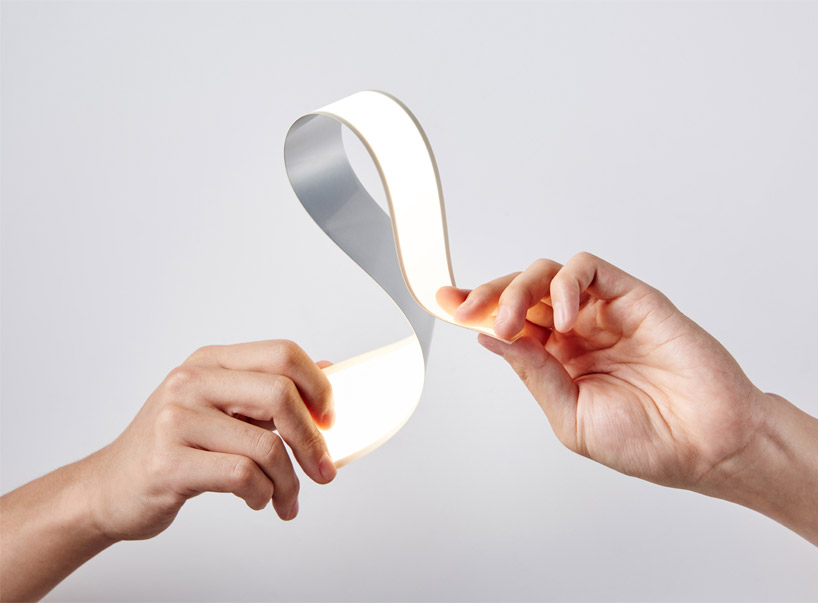 flexible OLED light panel (400x50mm) by LG display
all images courtesy of LG display
the LG OLED light collaboration program aims to select the work of 10 designers, manufacturers and architects. entries are divided into two categories: one that supports those looking to create and produce new products with OLED light panels, as long as they are not traditional fixtures or luminaries (e.g. table lamps); and second, where architectural projects that directly integrate the technology into permanent structures are supported. as well as realizing the ideas, the company will offer assistance from financial to technical help and from communication channels to opportunities to display at future exhibitions. the scope of support ranges depending on the following criteria assessment of the projects: expected volume and growth potential; referential value; and feasibly and timeline.
eleven different shapes and sizes of OLED light panels were exhibited at milan design week 2017
as a recent innovation which was first launched on the market in 2014, the LG OLED light panel is at an intriguing and exciting stage of development. thanks to its unique form factor, excellent quality of light and optical health benefits, the application has already opened an array of new design opportunities, with even newer boundaries at close reach. its smooth, thin, lightweight and flexible properties can be applied in virtually any environment in architecture and product design. however, this is not the only reason why the material is delivering new standards within the industry. the lighting itself produces the highest quality, whilst being heatless, non-glaring and visually comfortable with low glare and shadow, as well as being blue-light hazard and UV free.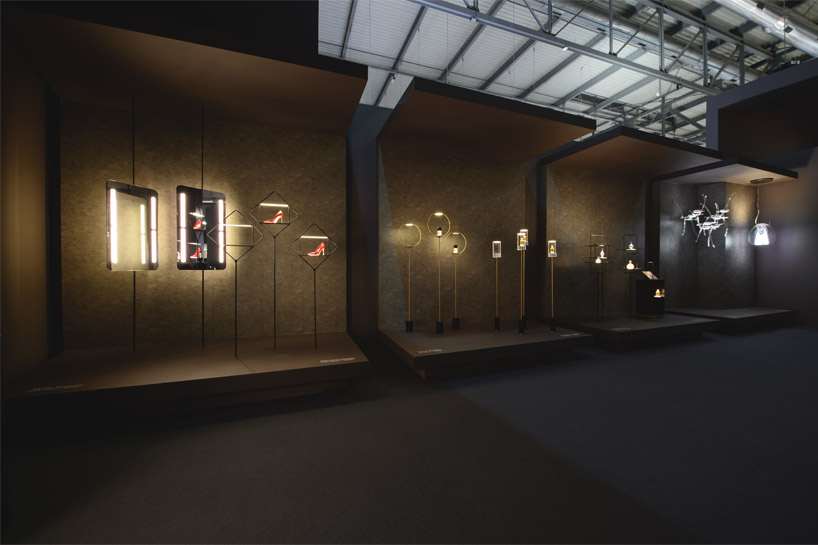 the technology can be used for various applications such as OLED lighting mirror and retail shelf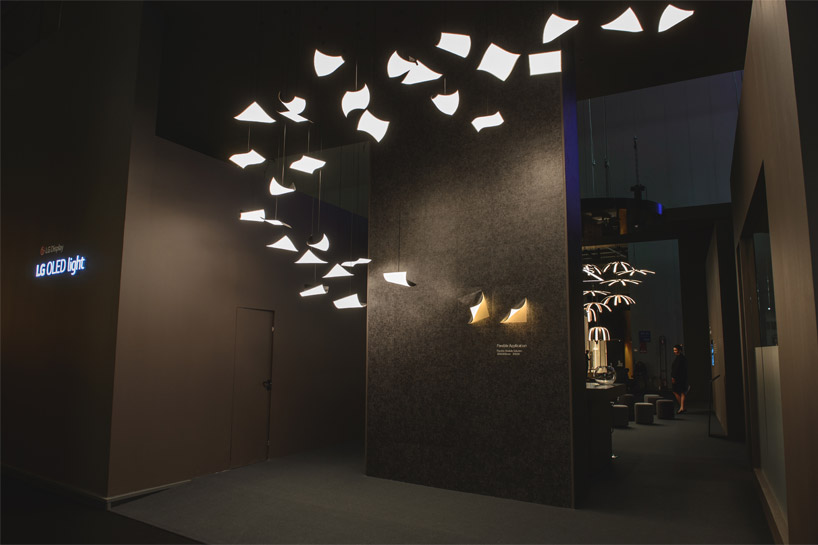 a lighting structure resembling a flock of birds
since opening applications in july 2017, the LG OLED collaboration program has selected four partners so far. for the products category, the first is the luxurious yet extremely technical 'illuminated elegance' by revelare life corporation. handbags, satchels and backpacks integrate thin and flexible OLED light panels into their interior, in order to illuminate the items within. the elegant illumination is delivered through low voltage so that only a small sized battery is required and a slim design is achieved. the development plans to produce and market the design in early 2018.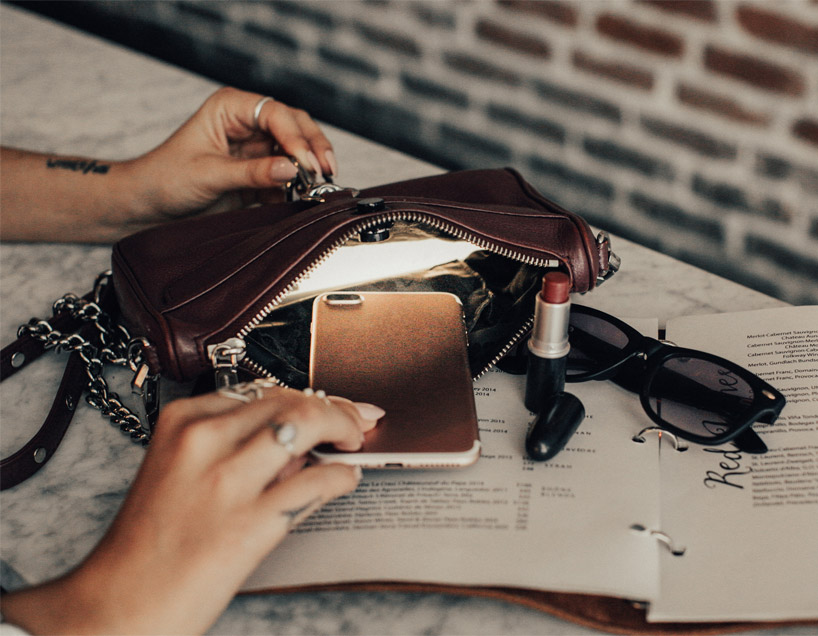 illuminated elegance by revelare life
the second product, by pacific medical equipment LLC, plans to use the lighting panels to illuminate microscopic biological samples. influenced by the health friendly aspects of OLEDs, its low heat emission and no UV makes the source ideal for biological samples, such as embryos and stem cells. furthermore, its thin, surface-like form opens up new possibilities for configurations, such as mobile versions, where the machines can be transported easily.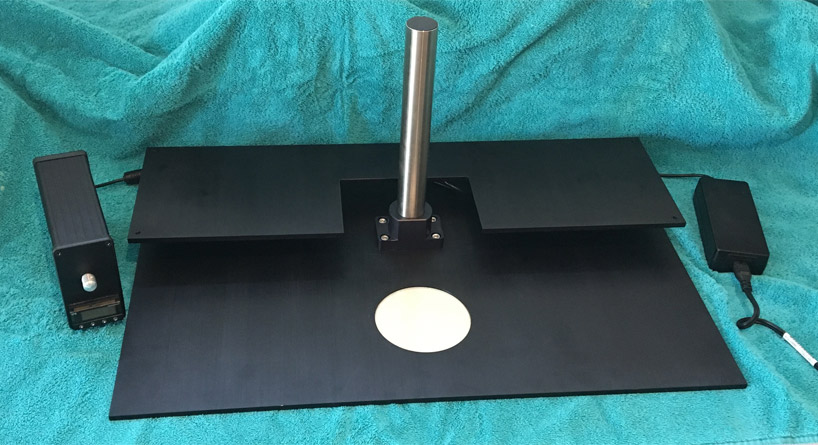 OLED microscope by pacific medical equipment LLC
for the architectural projects category, a further two designs have been selected by LG. the first, 'OLED wallpapers' by SKK, is composed of a range of unique installations. shown during the london design festival 2017, designer and architect shiu-kay kan previewed the work, where ultra-thin OLED panels highlight their expressive character. the products aim to find a home in london from 2018.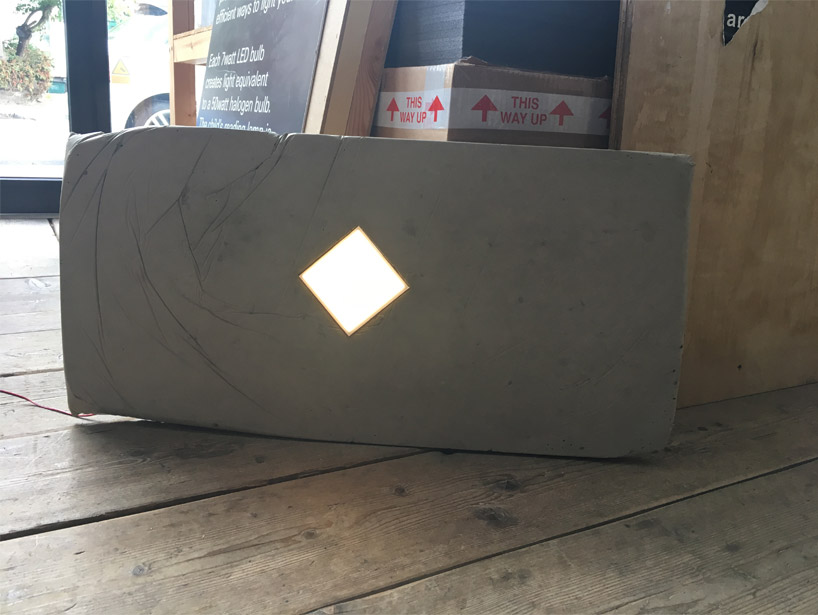 one of the 'OLED wallpapers' designs by SKK
set to open in november 2017, the second project, 'backyard' restaurant in seoul, south korea, sources inspiration from the natural light of OLEDs. in the city's trendy area of hongdae, the restaurant aims to offer guests the chance to dine beneath the stars, whilst indoors or outdoors. as if you were dining in your backyard, the flexible OLED light panels will be installed as individual star-shaped frames.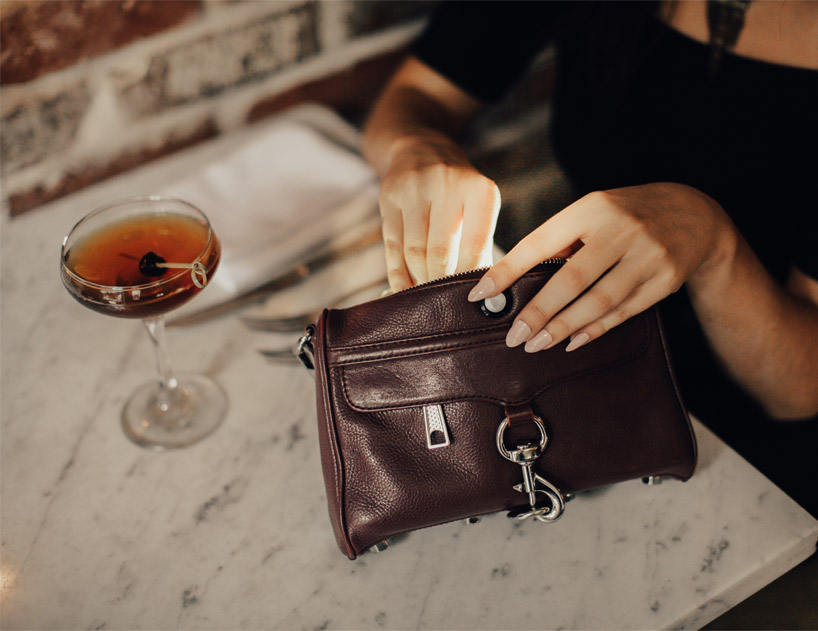 the luxury design will be launched in early 2018
with six remaining selections and a november 24th 2017 deadline, an opportunity to work with LG awaits you. to be in with chance of realizing your designs, as well as receiving global recognition, find out more and apply to the LG OLED light collaboration project here.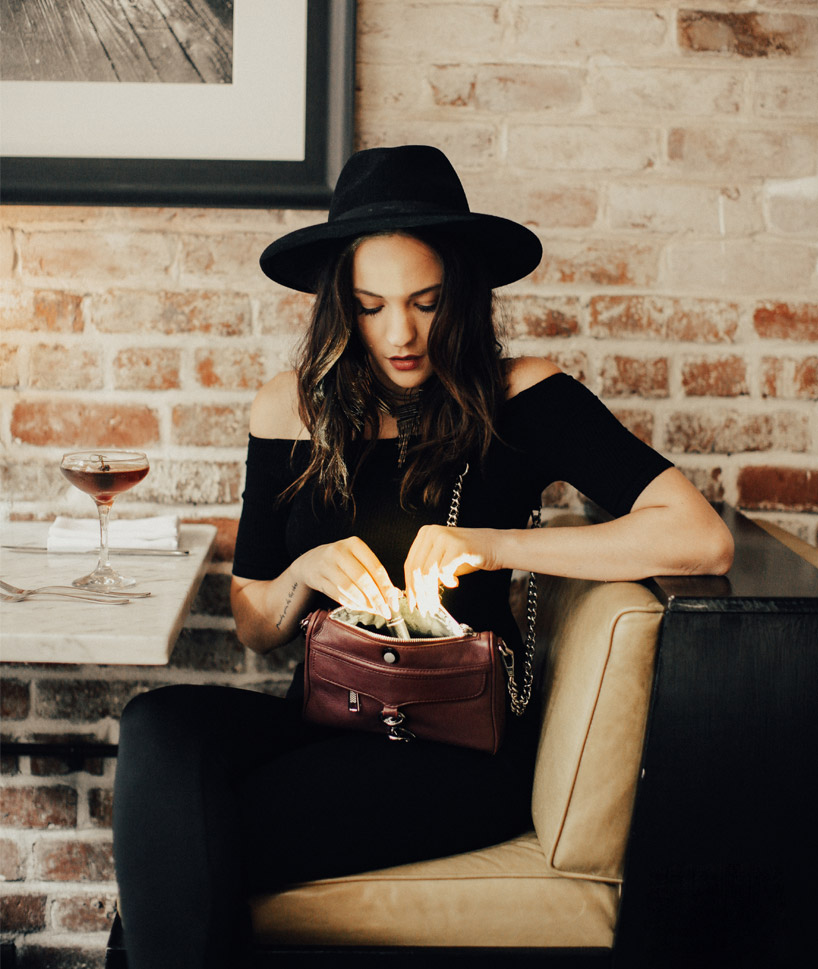 the small, flexible light source illuminates the contents of hangbags, satchels and backpacks
LG
(25 articles)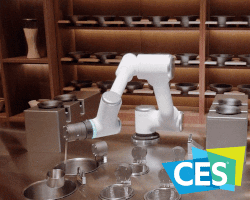 jan 13, 2020
jan 13, 2020
jan 04, 2020
jan 04, 2020
sep 12, 2019
sep 12, 2019
apr 08, 2019
apr 08, 2019
dec 22, 2018
dec 22, 2018
jan 05, 2018
jan 05, 2018
jul 28, 2020
jul 28, 2020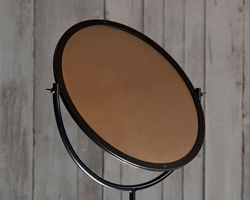 jul 12, 2020
jul 12, 2020
jul 03, 2020
jul 03, 2020
a diverse digital database that acts as a valuable guide in gaining insight and information about a product directly from the manufacturer, and serves as a rich reference point in developing a project or scheme.