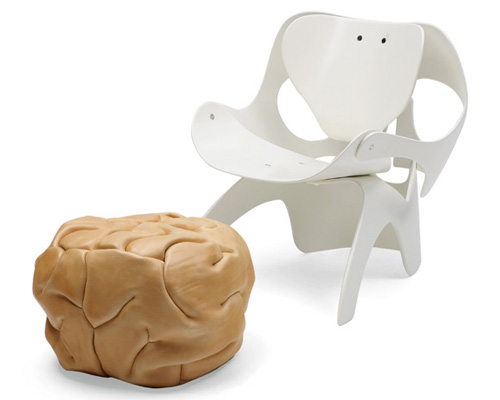 jul 23, 2009
li edelkoort's 'wish list' at pierre berge & associes, brussels
li edelkoort's 'wish list'
pierre bergé & associés, brussels
auction sale on september 13th, 2009
'soft cabinet of 39 drawers' by kiki van eijk
held at the pierre bergé & associés, brussels. this auction sale features design pieces which have been selected by li edelkoort.
the world is focused on design and the discipline is gaining importance everyday. the auction house
concept encourages and defends this young market of autonomous pieces, giving opportunities to the
one-of-a-kind or vintage industrial to become the new object of desire for collectors. design takes its
place next to art and is quickly becoming the discipline of this century. consumers will access design
in a new way, and acknowledge not only the function, but also the investment value of objects
and develop an emotional connection with them. with this growing enthusiasm for form, we will begin
conceiving our homes and studios in a more artistic way with connoisseur connotations…
our homes becoming an atelier, gallery or even a private museum. – LE
'cow dung lamp' by karin frakenstein and tomas auran
lamp made from cow dub, sculpted from a mixture of clay, sand and cow dung.
this mixture follows age-old technology resulting in a lamp that is light and durable despite its
brittle appearance.

'cow dung lamp' by karin frakenstein and tomas auran


'syphilis' by tamsin van essen

'skull' chair and 'brain' footstool by vladi rapaport
from the vanitas collection of products which draw on the dutch 'vanitas' still life paintings from the
16th and 17th centuries. the characteristic type of symbolic still life painting is the one where the
symbols of emptiness, time and death were placed on the canvas as a reminder of the vanity of
one's earthly life.

'skull' chair by vladi rapaport

'skull' chair by vladi rapaport

'brain' footstool by vladi rapaport

'clock delay' by bas van leeuwen for bloomming
we buy products, use them and generally throw them away when they are broken rather than
repair them. in this way, we lose our sense of interest in technology because we see it as disposable.
this clock brings back this feeling.

'book box' from patchwork series by amy hunting

'11', luxury football table, design by gro, 2009
sweeping curves reflect the grandeur of today's modern stadiums, while its atmospheric lighting, white reinforced resin body,
and chromed metal players capture the excitement and drama of a classic sporting encounter.
'people will collect and accumulate decorative pieces, put ordinary objects on a pedestal
to consider them anew, single out the beautiful pieces and give them space. we will master
the installation of our lives, creating dialogues amongst design pieces. therefore tendencies
are taken from archetypical museums as found in most metropolises of the world.
we will consider history with studies of antiquity, science, nature, craft and curiosities,
but also rethink modernism in a contemporary manner, referring to sculpture, abstraction,
drawing, photography and installation. all these disciplines will in turn further influence design
to become of an even greater mental value for our inner selves. the consumer will become
the curator of his own life's exhibit, creating a museum house.' – LE
oct 02, 2009
oct 02, 2009
sep 28, 2009
sep 28, 2009
sep 17, 2009
sep 17, 2009
sep 15, 2009
sep 15, 2009
sep 14, 2009
sep 14, 2009
sep 14, 2009
sep 14, 2009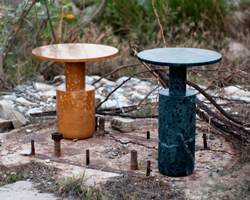 sep 05, 2017
sep 05, 2017
jul 12, 2013
jul 12, 2013
may 16, 2013
may 16, 2013
a diverse digital database that acts as a valuable guide in gaining insight and information about a product directly from the manufacturer, and serves as a rich reference point in developing a project or scheme.