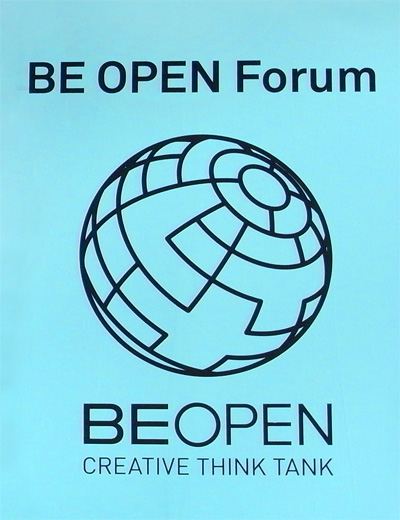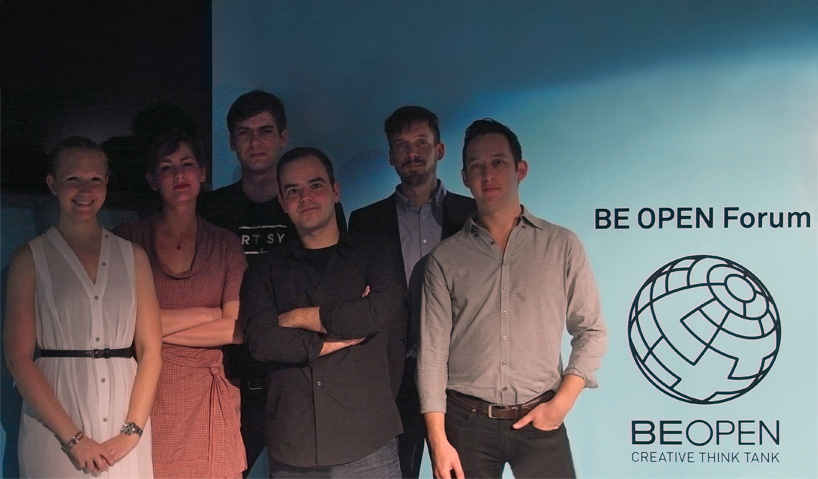 dec 15, 2012
BE OPEN forum at design miami/ 2012
from left to right: dawn goldworm, marije vogelzang, carter cleveland, marcelo coelho, tuur van balen, and jamie zigelbaumimage © designboom
BE OPEN is a creative think tank whose initiatives strive to promote the work and ideas of global creative minds particularly in the areas of arts, business, design, education and media. their 2012 / 2013 program is running under the core theme of 'design of the five senses' and at design miami/ 2012, they hosted a forum which presented five speakers practicing within diverse fields of design from product, to utilizing food, scent, biochemistry and haptic technology, developing sensorial experiences which are heightened beyond the ones we experience on a daily basis. addressing the traditional senses – sight, smell, taste, touch and sound – the seminar in miami was the initial research into the next realm, that of the sixth sense or intuition. featuring talks by dawn goldworm, scent designer for olfactory branding company 12.29;tuur van balen, designer and partner in design practice cohen van balen; marije vogelzang, eating designer; jamie zigelbaum and marcelo coelho, zigelbaum + coelho designer studio founders; and carter cleveland, founder of art.sy, with creative consultant jeffrey miller as moderator.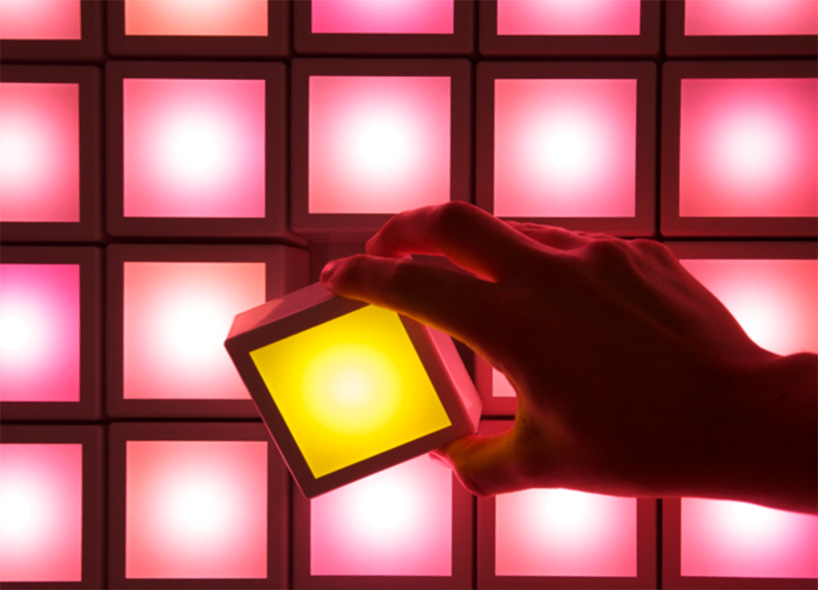 'six-forty by four-eighty' by zigelbaum + coelho
zigelbaum + coelho (jamie zigelbaum and marcelo coelho) work at the intersection of design, technology, science and art.their work utilizes physical, computational, and cultural materials in the service of creating new, but fundamentally human experiences.
jamie zigelbaum + marcelo coelho at the be open forum in design miami 2012
video © be open forum
'life support' by cohen van balen
london-based studio cohen van balen is an experimental practice operating on the border between art and design.the product fictional objects, photographs and videos which explore the tension between biology and technology.
tuur van balen speaking at the be open forum in design miami 2012
video © be open forum
dawn goldworm – the scent of color
scent director of 12.29 dawn goldworm has designed fragrances for celebrity, fashion, lifestyle and mass brands including the likes oflady gaga, victoria and david beckham, kate moss, kylie minogue, heidi klum, adidas, playboy, esprit, elite, jovan, lamborghini and pierre cardin.she has worked together with multi-million dollar global fragrance manufacturers; avon at their global headquarters in new york city; and coty beauty in new york city and paris.
dawn goldworn speaking at the be open forum in design miami 2012
video © be open forum
'candy pistols' by marije vogelzang
marije vogelzang uses food and the act of consuming it as her stimulus, designing from the verb to eat.she develops installations, workshops and experiences which address the act of eating for restaurants, hospitals and the food industry,conceiving new food rituals.

marije vogelzang speaks at the be open forum in design miami 2012
video © be open forum
art.sy web-site layout
carter cleveland is CEO of art.sy, a site which proposes a new way of featuring and visualizing art, allowing one to discover work from museums, private collections and other global creative partners.
carter clevaland at the be open forum in design miami 2012
video © be open forum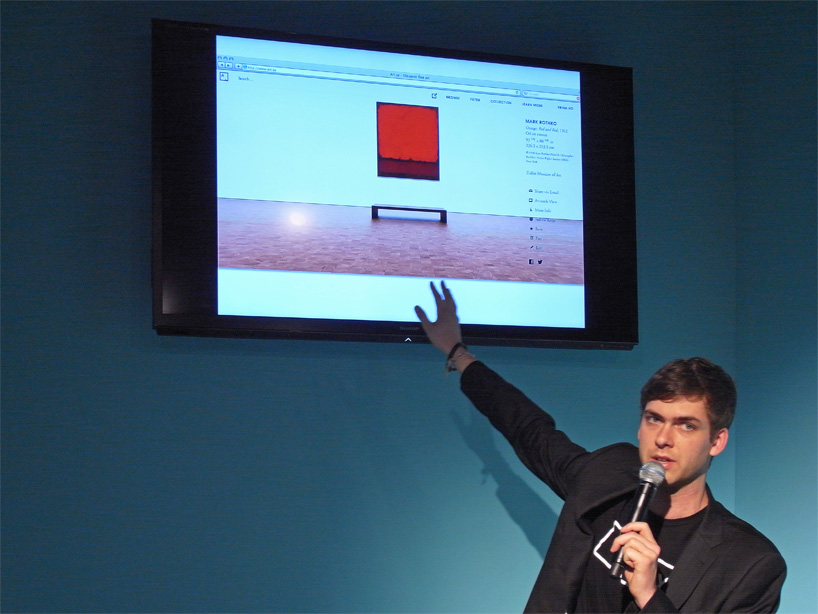 carter clevalandimage © designboom
apr 24, 2014
apr 24, 2014
dec 16, 2012
dec 16, 2012
sep 21, 2012
sep 21, 2012
jan 04, 2013
jan 04, 2013
dec 16, 2012
dec 16, 2012
dec 16, 2012
dec 16, 2012