apr 20, 2011
liquid wood: philippe starck with eugeni quitllet created zartan for magis
'zartan' by philippe starck with eugeni quitllet realizes a new approach to industrial production in a post-plastic era. at the magis booth on the milan fairgrounds, designboom spotted this from top to toe wholly natural chair, made of a sort of  'liquid wood'. the new technology uses wood powder (derived from discarded wood pulp-based lignin) which is mixed with a number of other natural materials (fibers and wax or fish oil) to create a strong, non-toxic alternative to petroleum-based plastics. under high-pressure conditions, the composite material behaves like melted plastic, allowing it to be injected through a nozzle into a mold.
philippe starck at the magis presentation and 'zartan' in various finishes (above) image © designboom and rendering by philippe starck(main) image courtesy of magis
going deeper into his collaborative project with eugeni quitllet for magis, philippe starck elaborates in an interview with designboom: 'plastic is non-biodegradable and can contain carcinogens and other toxic substances that can cause cancer. it is based on petroleum, a non-renewable resource that will soon be harder to come by. I imagine 5 types of different finishes for what you here just see in a raw version of the zartan project: bamboo, flax, hemp, jute, and rattan. this new technology explores the advantages of using natural materials to understand what will be our daily future.'
'zartan' on show at the magis booth within the milan fairgrounds during milan design week 2011 image © designboom
'young designers have to understand that design is not art or fashion. it must be their ultimate goal to find new solutions to real problems. on the political side of our work we need to overcome the damage of production, recognizing the mistakes we have made,' continues starck.
structural base of the chair and close-up of the 'liquid wood' seat shell image © designboom
'we were rich – we shall be poor, what will be our dignity?' says philippe starck to designboom. 'we need to be less useless possible! in a post-plastic era — in a reality where we have understood that also bioplastic is a crime  against humanity — we need to be confident in the genius of mankind'. 
'zartan' on show at the magis booth within the milan fairgrounds during milan design week 2011 image © designboom
the raw seat shell image © designboom
lignin tends to have a brownish hue image © designboom 
renderings of various finishes image courtesy of philippe starck/magis
renderings of various finishes image courtesy of philippe starck/magis
oct 09, 2017
oct 09, 2017
nov 30, 2015
nov 30, 2015
sep 09, 2015
sep 09, 2015
aug 29, 2015
aug 29, 2015
may 18, 2015
may 18, 2015
apr 29, 2014
apr 29, 2014
magis
(27 articles)
feb 15, 2017
feb 15, 2017
apr 19, 2016
apr 19, 2016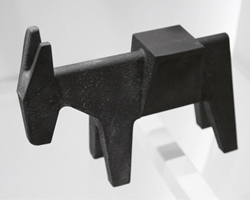 apr 18, 2016
apr 18, 2016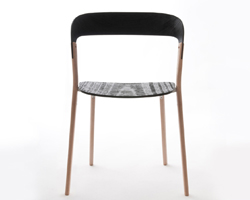 apr 07, 2012
apr 07, 2012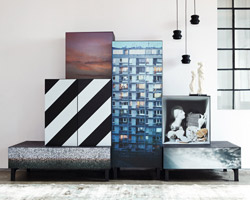 mar 21, 2012
mar 21, 2012
jul 16, 2011
jul 16, 2011
jul 24, 2017
jul 24, 2017
apr 10, 2017
apr 10, 2017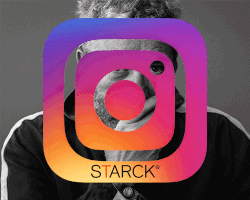 mar 29, 2017
mar 29, 2017