oct 11, 2010
llove by lloyd hotel at tokyo designers week 2010
the lloyd hotel, amsterdam directs 'llove', a temporary hotel and café in daikanyama, tokyo. the exhibition brings together eight japanese and dutch designers who will create guest rooms in a temporary hotel, where people can actually make a reservation and stay over night. 'llove' offers the experience of spending a night in an artistic space made specifically for the occasion of tokyo designers week.
'llove' designers include: richard hutten, joep van lieshout, pieke bergmans, scholten & baijings, hideyuki nakayama, yuko nagayama, jo nagasaka and ryuji nakamura.
hideyuki nakayama room #301
'llove' is the realization of suzanne oxenaar, director of the lloyd hotel. the idea stems from when suzanne lived in japan and was familiarized with the concept of the japanese love hotel and its facets, such as 'an inconspicuous reception' and 'freely selecting a room according to your mood'. she interpreted these hotels as being '…filled with love'.
architect jo nagasaka is the producer of 'llove'. he wishes to create a yurui (japanese for 'loose', 'informal') hotel. reasonably priced, open-mided hotels are quite common abroad, but not in japan. the 'llove' project is giving him the opportunity to do so.
richard hutten room #307
llayers llove hotel, tokyo is a hotel room designed by richard hutten which should be sen as an emotional journey. it can be graded as a 7-star hotel room: 3-stars for comfort and an additional 4-stars for experience. when one enters the room, everything is skin colored – the floor, the ceiling the walls… in the second part of the space, you will find an extension of the layers series hutten started a couple of years ago. in the centre of the room is the 'princess on the pea', a bed which is part of his layers collection. it functions as a place to sleep and rest, the traditional things you do in a regular hotel room, but also functions as a table and storage. the bed stands as the only piece of furniture in the room. the floor is covered in carpet tiles which represent different moods and functions of the hotel room, also presented in a layered manner. to complete the room, the walls are covered in layers of tape, some made especially for this installation. on the tape, one can leave their mark during their stay. to add to the theme of layering, you may find some leaves growing in random, strange places, a reference to the outdoors. room #307 is not suitable for business men on a business trip. however, it is suitable for tourists who are not in a hurry, people in love, and everyone who knows how to enjoy life!
yuko nagayama room #302
jo nagasaka room #303
scholten & baijings room #306
a llove hotel is an establishment where about half of all sex in japan takes place, and where consequently a large part of the country's offspring are conceived. looking at the hotel's floorplan, scholten & baijings decided to focus on fertility issues in their space. 'because what if you are single and want to have a child? or you are a happy couple that is having difficulty conceiving?
ryuji nakamura room #304
ryuji nakamura room #304
pieke bergmans room #308
#308 by pieke bergmans is about emotion, romance and the compassion of love. the main object of the room is a light. light is visible ot the human, besides being visible or not to the eye, another aspect is that we 'feel' light. this is to the electromagnetic radiation of the wavelengths and temperature. upon enter, you think it appears to be a regular hotel room, but when you look closer, one sees that the objects within behave in a peculiar manner: the bed is crawling up the wall… the chair is desperately stretching out to get closer to the table. the lights are entangled and toothbrushes are totally into one another… but what else would you expect from a llove hotel? everything has fallen in love.
jo nagasaka + llove creative team rooms #309 / #310
jo nagasaka + llove creative team rooms #311 / #312
jo nagasaka + llove creative team rooms #313 / #314
the will be a cafe too, it will be the meeting place for everybody visiting the venue. with food which is prepared with ingredients from the nara prefecture. the cafe will even become a market of nara food products and other nara related events! graphic wallpaper by thonik, furniture design by A+Sa.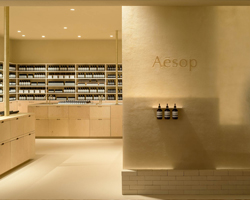 oct 30, 2019
oct 30, 2019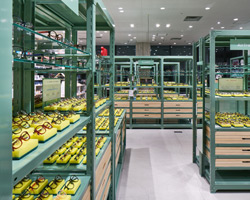 jul 12, 2019
jul 12, 2019
apr 02, 2019
apr 02, 2019
mar 11, 2019
mar 11, 2019
jan 18, 2019
jan 18, 2019
sep 10, 2018
sep 10, 2018
apr 17, 2011
apr 17, 2011
mar 31, 2011
mar 31, 2011
feb 25, 2011
feb 25, 2011
nov 28, 2010
nov 28, 2010
nov 27, 2010
nov 27, 2010
nov 25, 2010
nov 25, 2010
nov 10, 2010
nov 10, 2010
nov 10, 2010
nov 10, 2010
nov 09, 2010
nov 09, 2010
a diverse digital database that acts as a valuable guide in gaining insight and information about a product directly from the manufacturer, and serves as a rich reference point in developing a project or scheme.