london design festival: gallery FUMI presents a solo exhibition by berlin-based designer lukas wegwerth. in this body of work titled 'blankenau', wegwerth explores the relationship between the natural and artificial worlds by meddling with both the malleable and the unmanageable. 

blankenau table, 2016 | hornbeam, shellac, glass | unique 
all images courtesy of gallery FUMI
gallery FUMI's presentation of 'blankenau' during the london design festival shows the collection's organic quality, while also displaying its human influences. wegwerth takes naturally-grown shapes and forms and allows them to inform the structure of each design object — a console, a cabinet, and a table. by carving and whittling down each individual branch by hand, the berlin-based designer carefully considers the organic curves and grown crotch in the wood, determining how they can best be integrated into the framework of the object. the resulting wooden structures are then rasped, burned and finished with shellac surface, providing a visually striking contrast to the technical quality of the glass the forms are paired with.

blankenau cabinet, 2016 | willow tree, shellac, glass | unique

blankenau console, 2016 | hornbeam, shellac, glass | unique

a side table's wooden legs provide a visually striking contrast to its glass surface

the side table displays the designer's work with both the malleable and the unmanageable

detail of the wooden elements, which have been rasped, burned and finished

wegwerth explores the relationship between the natural and artificial worlds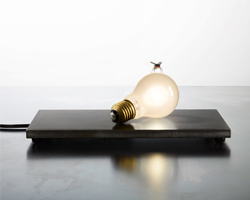 dec 26, 2016
dec 26, 2016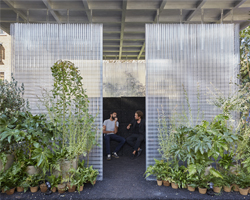 oct 13, 2016
oct 13, 2016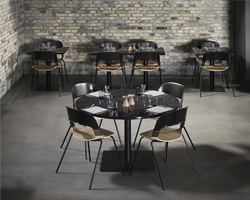 oct 03, 2016
oct 03, 2016