sep 22, 2012
london design festival: rolf sachs for linley collaborations
'q-ubes collection' by rolf sachs for linley collaboration all images courtesy of mark reeves
UK-based rolf sachs has teamed up with linley collaborations to create a series of unique traditionally crafted pieces of cabinetry. presented as part of the 2012 london design festival, sachs has conceived 'q-ubes' and 'stack-ed desk', two designs that apply a playful and unconventional approach to furniture.
'q-ubes collection' detail
influenced by the idea of buliding blocks where individual elements can be curated in a personal and free manner with infinite configurations, 'q-ubes' demonstrates the ability for systems to result in practical, individual stand-alone pieces that have room to grow and change over time.
'q-ubes collection' detail
'stack-ed' desk full view image courtesy of the artist
'stack-ed' reflects on the aesthetic composition of storing and drying freshly cut timber. constructed from layered panels of untreated solid wood, the design features no nails or screws. a deconstruction of the creation frees the object from the constraints of a more conventional piece of furniture. the individualism of the drawers, where fabrics, materials and functions are used in surprising ways, heightens the curiosity and interaction with the user.
drawer detail image courtesy of the artist
glass drawer detail image courtesy of the artist
rolf sachs + linley furniture collaboration
video courtesy of
tomboy films
jul 24, 2015
jul 24, 2015
nov 21, 2012
nov 21, 2012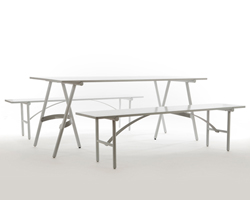 oct 09, 2012
oct 09, 2012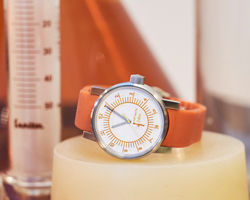 mar 02, 2017
mar 02, 2017
oct 12, 2016
oct 12, 2016
apr 03, 2016
apr 03, 2016