interview with louis vuitton's kim jones on his collaboration with NIKE
in the run up to the rio 2016 olympics, NIKElab have teamed up with a number of designers for the 'summer of sport' celebration, including louis vuitton's art director kim jones who has collaborated with the atheltics brand on a 'packable sport style' collection. the selection blends NIKE's distinct style with the british fashion designer's passion for travel. the partnership looks towards the upcoming games, and focuses on the complimentary items an athlete would pack in order to make a trip effortless.
kim jones on 'packable sport'
video courtesy of NIKElab
with the understanding that packability is key, and less is often more when you're on the road, jones' colorful capsule collection sees classic NIKE apparel pieces standing at the cross-section of innovation, comfort and style.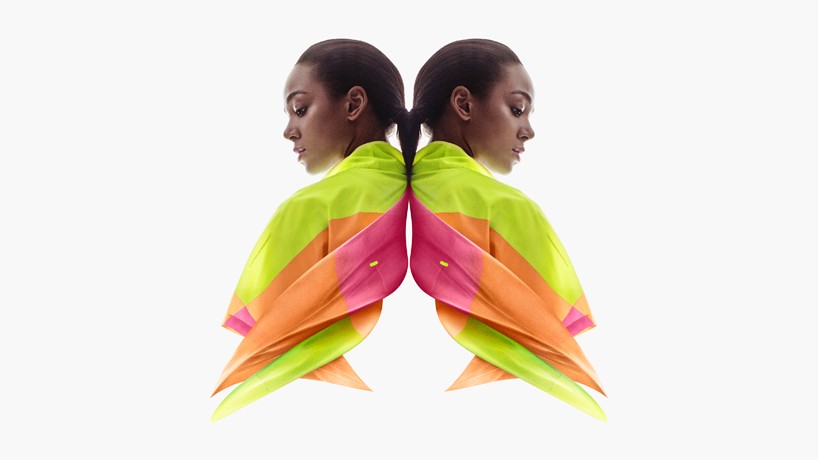 british heptathlete katarina johnson-thompson wears the NIKElab packable windrunner x kim jones
kim jones first started his career in 2003 after graduating from the prestigious graduate program in fashion at central saint martins in london. he then went on to work at a number of brands including uniqlo, umbro, topman, alexander mcqueen, hugo boss, and dunhill, before landing the role as artistic director at louis vuitton. his collaboration with NIKElab is just another example of his ability to work with a well-loved brand, in which he turns his ideas and insights into new, contemporary, transformative designs. jones draws on what he would describe as having been a 'rather nomadic childhood', incorporating influences from the diverse cultures he has experienced, paired with his distinct streetwear aesthetic for this capsule collection.

designboom met with kim jones in london to discuss his collaboration with NIKE, what influenced his creative process in developing the collection, and why he decided to pursue a career in fashion.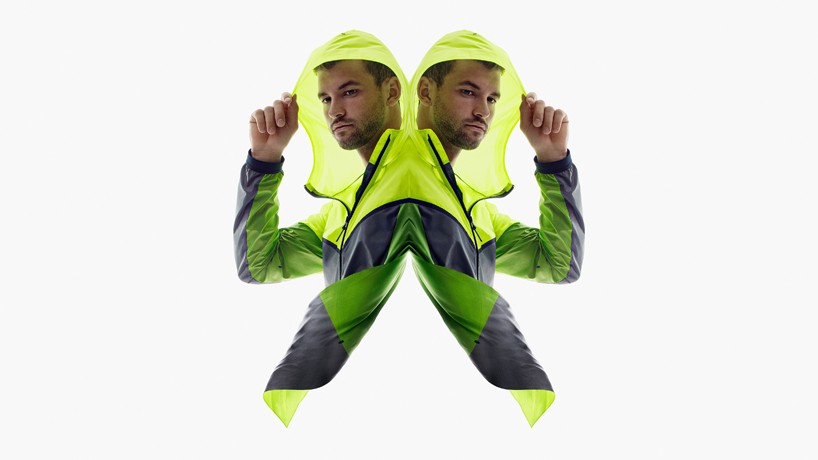 bulgarian tennis standout grigor dimitrov dons the NIKelab packable windrunner top x kim jones
designboom: what originally made you to pursue fashion fashion?
kim jones: fashion I felt I could make a whole world around it. I don't think about things, I don't ever have plans, I just do them. I like things to be organic and at the right time. time is really key to me. I've been really fortunate to do all these amazing things in my career. you close one chapter you start another, and that keeps me excited about what I do.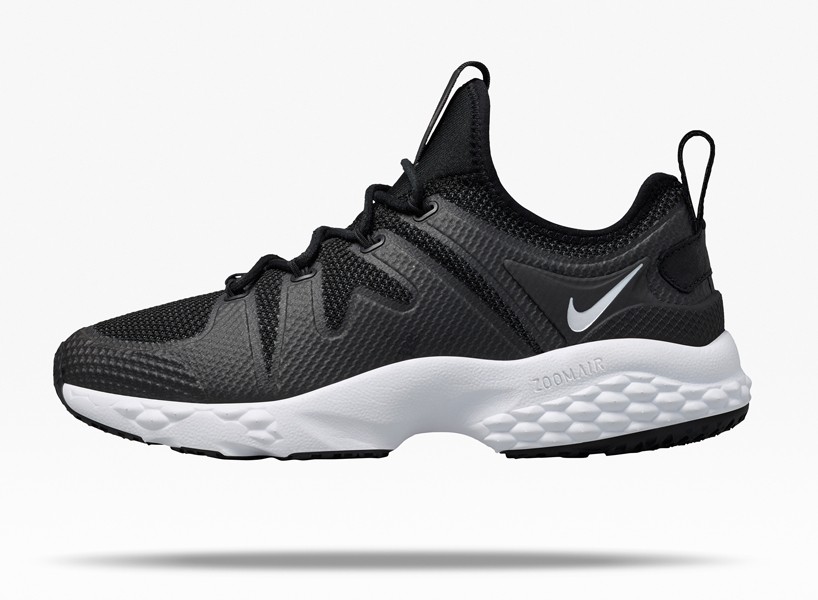 'NIKElab x kim jones air zoom LWP'
DB: can you tell us a bit about your collaboration with NIKElab?
KJ: when I was about 13, perhaps even younger, I was obsessed with having a pair of NIKEs and I remember nagging my parents to buy them for me. I knew immediately that I wanted them… so since a very young age, I've wanted to work with NIKE and when they approached me it was the perfect time. I wanted to use NIKE's technology, so we found something old and made it into something that was very new. I didn't want the collection to look retro. I wanted it to be modern and to speak to youth today. there were a few items I had a personal connection to including the windrunner.
I used to cycle around on my BMX when I was 14 wearing that, so it became a sentimental piece for me as it has a lot of memories associated with it. the idea of working on that was a dream come true. racking my brain on how to bring it up to date, making it relevant for now. it looks like a wind runner, but actually the way it was designed was very technical. it is rendered flat almost in an origami way, and when it is laid out it is a big check. it looks simplistic, but actually is very technical.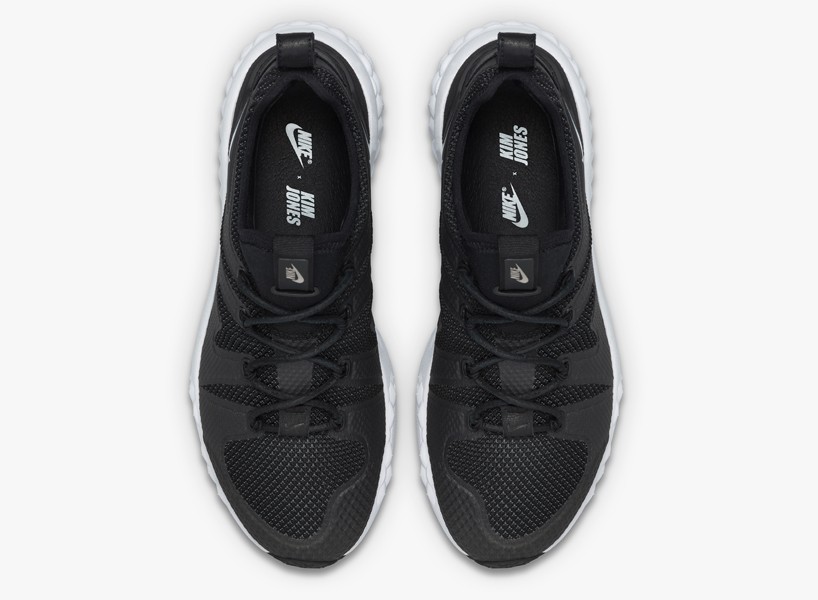 'NIKElab x kim jones air zoom LWP'
DB: what trends or themes influenced your collaboration with NIKE?
KJ: the idea of 'packables'—travel adaptability, functionality were the main themes were explored; and of course looking at the DNA of what NIKE stands for. so, I was looking to design garments with the least amount of seams as possible to ensure lightness and compactness. I looked at what NIKE does best, and extracted key elements and their technology to create these pieces. for example, the windrunner is constructed from a single piece of multi-dyed water resistant fabric. so, the biggest challenge was looking at how it would need to be cut, and how it would be graded. it features water-resistant woven fabric and can be rolled into a pouch for easy packing. there is also a multi-functional travel bag that has been built to accommodate the entire collection, along with an athlete's travel essentials.

the NIKElab air zome LWP x kim jones footwear take influences from the 1995 nike air zoom LWP which was the first running show that featured NIKE's zoom air technology, and the shoe's upper references the original design.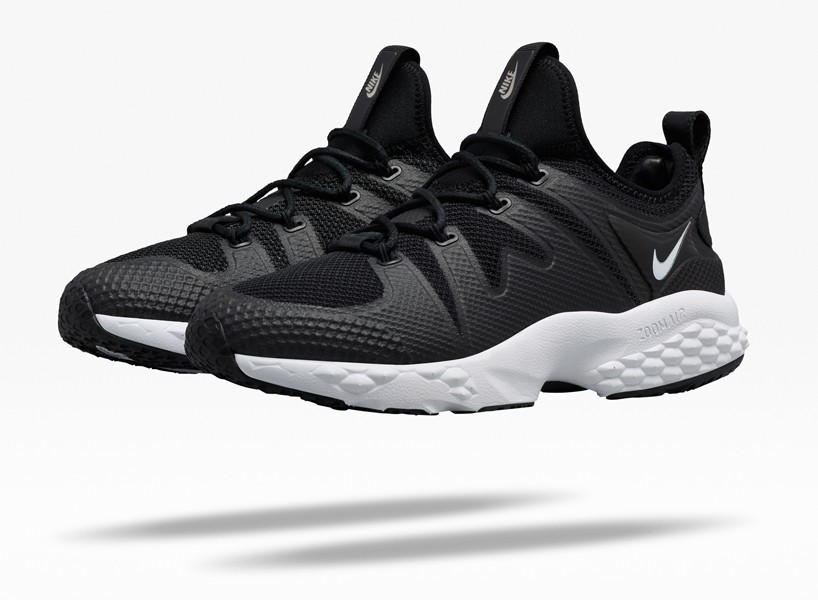 'NIKElab x kim jones air zoom LWP'
DB: what is it about sneakers and footwear that interest you?
KJ: I have a collection of more than 500 sneakers in my personal archive, and I keep them all in my house in east london, and many in my cupboards in paris. I have a lot of jordans, and huaraches because when they originally came out, I bought them in bulk because I loved them so much. back then it was about aesthetics, now I am interested in these designs because of the particular NIKE technology that goes into them. I really like seeing how the tech-side leads into fashion, and ultimately lifestyle.
for the collection we have the two classic colorways, and the bright color-way is to celebrate rio. whenever I go to rio or brazil there is a lot of color and energy and I thought that would be nice to incorporate in the collection. all the colorways are derived from old air maxes. there's one from a classic, original, and air max 95 colorway; and then we added another color palette is more futuristic. designing the footwear was about taking NIKE's DNA, mixing it together, and combining it with all of the different things I like.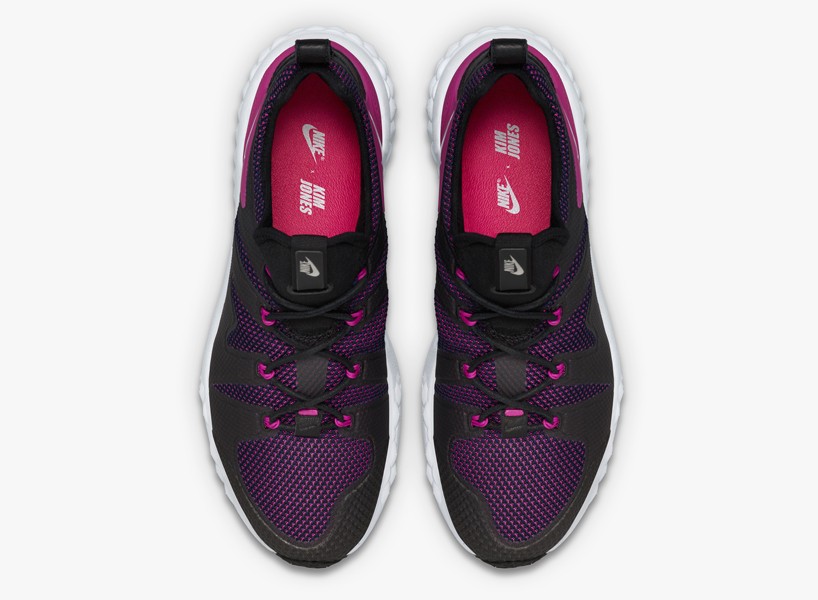 'NIKElab x kim jones air zoom LWP'
DB: you traveled a lot when you were young. how has this influenced your work?
KM: I love discovering new things, seeing new places, and  nature is a big part of my interests. you go and search far for things, but if you don't go there you don't know what you're missing and what you could see. sure, you can find anything you want on the internet, or read it in a book, but I am a very sensorial individual, and I like to see, touch, look at things and be inspired by culture, wildlife, people…

I find when I'm traveling I get really sick sometimes of the packing and unpacking process. I thought for this project I what would make it easier for an athlete. I wanted to keep them in their zone of feeling comfortable and ready to perform. it is the athletes that are going to wear this for the olympics, which thinking about it is actually a really stressful time for them. what is key for them is to focus on their performance. I wanted to make it really easy for them to feel comfortable and center in on their goals. time is their luxury, so I wanted to make it so simple that they just have to take one bag.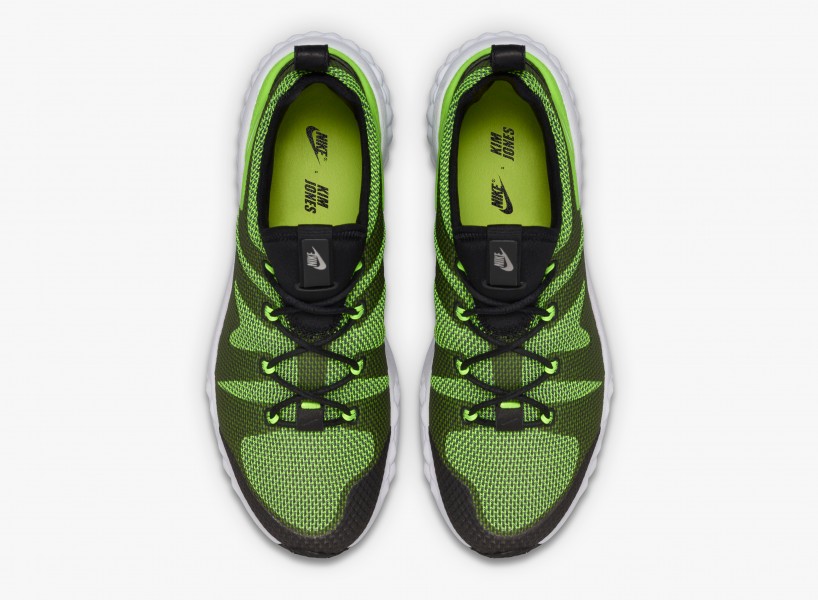 'NIKElab x kim jones air zoom LWP'
DB: do you have any advice for young designers who are looking to pursue fashion?
KM: be prepared to work really hard. think about the work before the fame or the pay. think about what you are and what you stand for. think for yourself. if you want to work with a brand understand the brand. keep focus on what your doing and make it yours.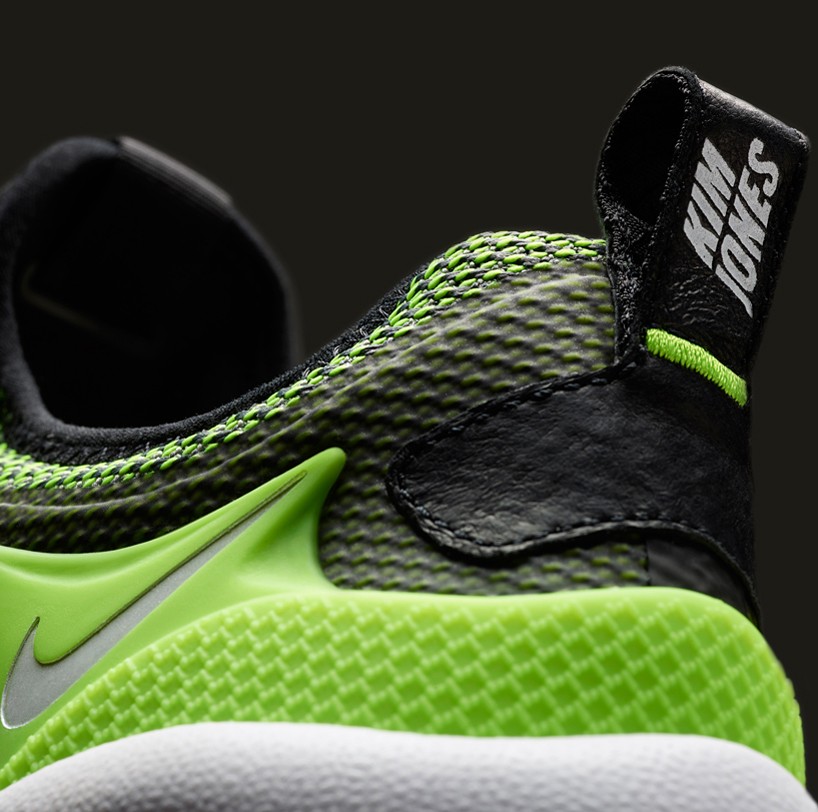 'NIKElab x kim jones air zoom LWP' detail
DB: do you have a personal motto which you live by?
KM: just be yourself. that's all.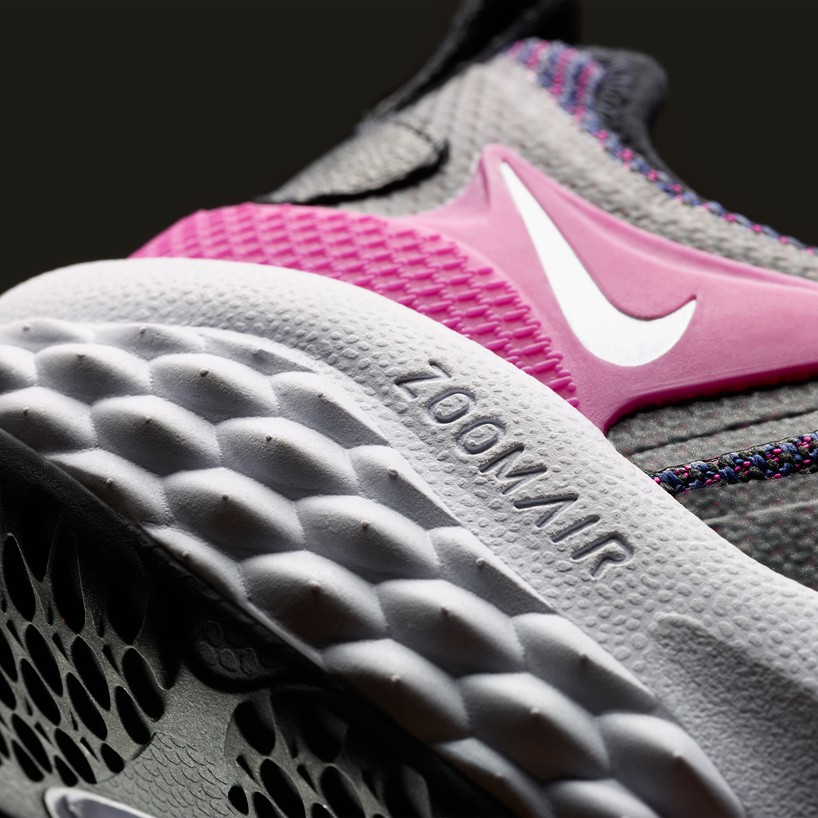 'NIKElab x kim jones air zoom LWP' detail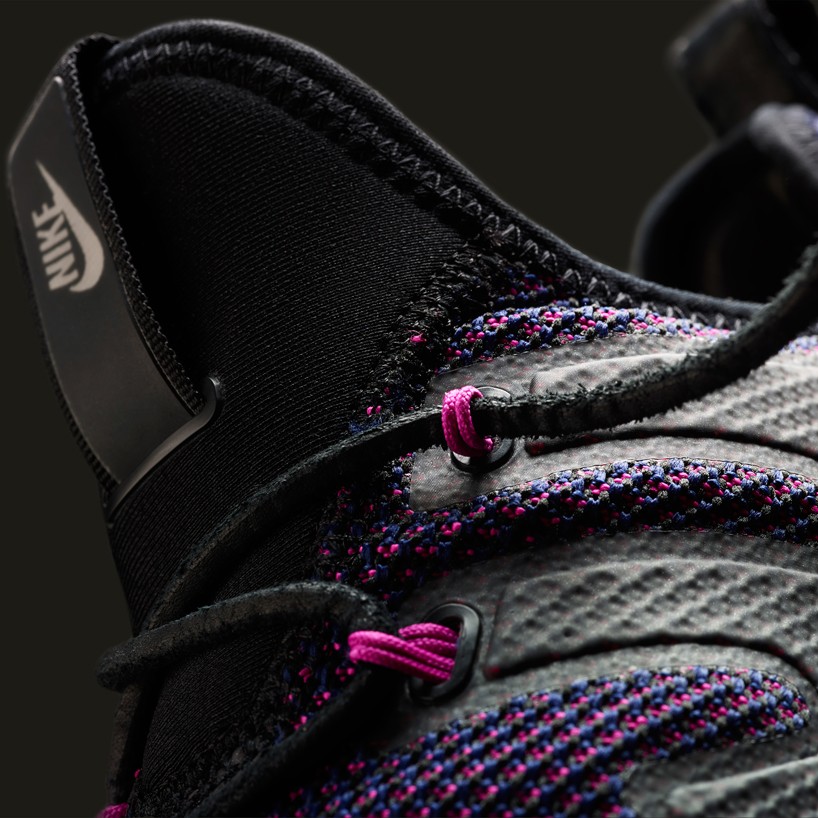 'NIKElab x kim jones air zoom LWP' detail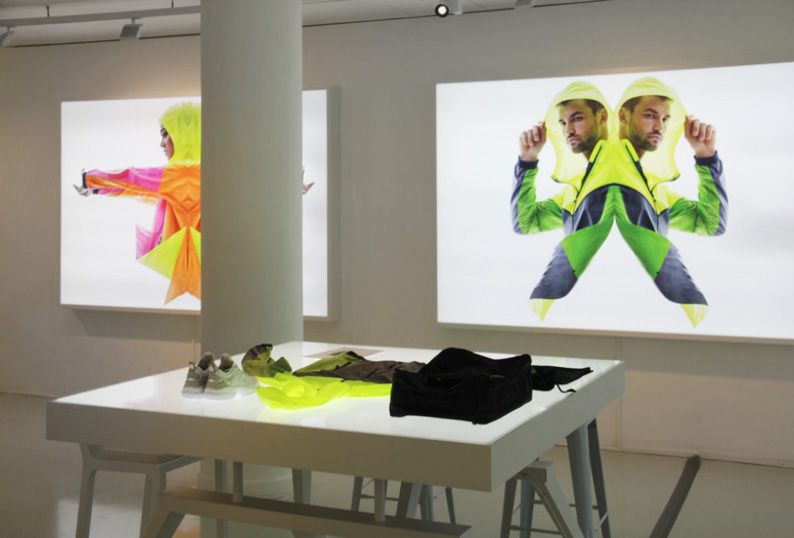 preview presentation in london of kim jones' 'summer of sport' collection for NIKElab
image © designboom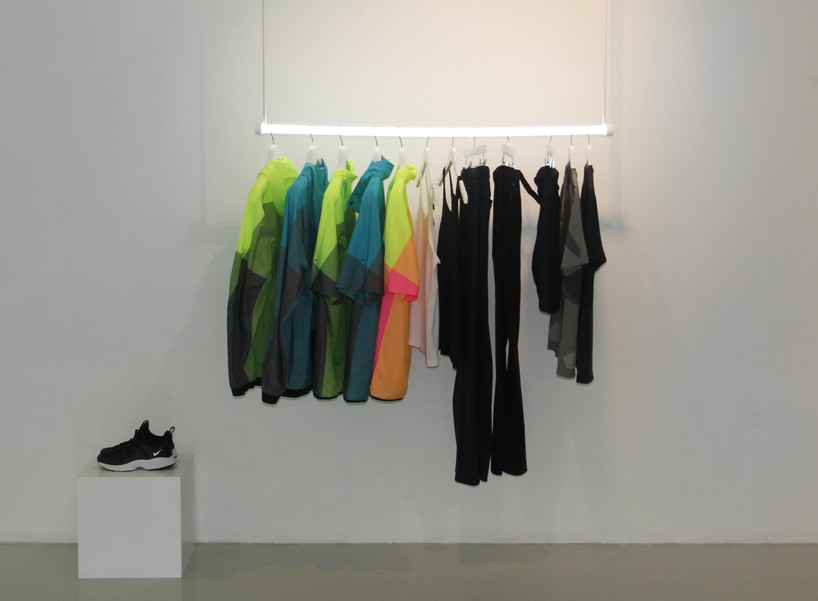 NIKElab x kim jones: packable sport style collection
image © designboom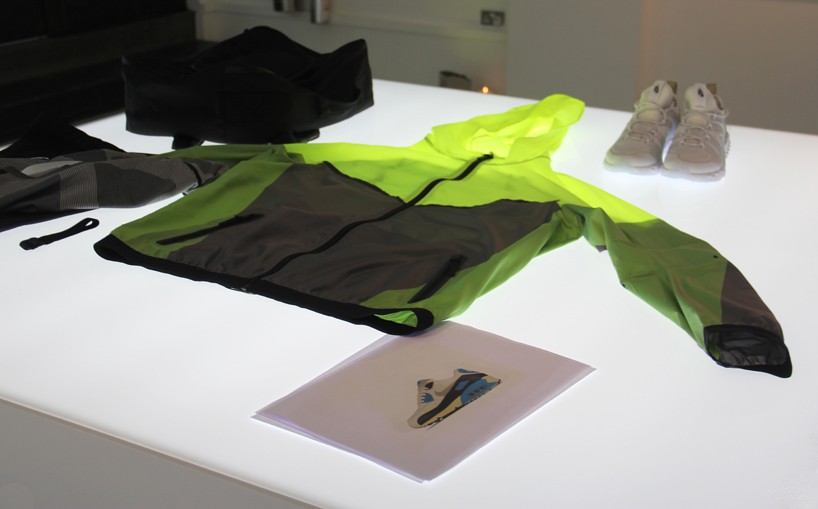 the 'NIKElab x kim jones air zoom LWP' trainer was based on the 1995 'NIKE air zoom LWP'
image © designboom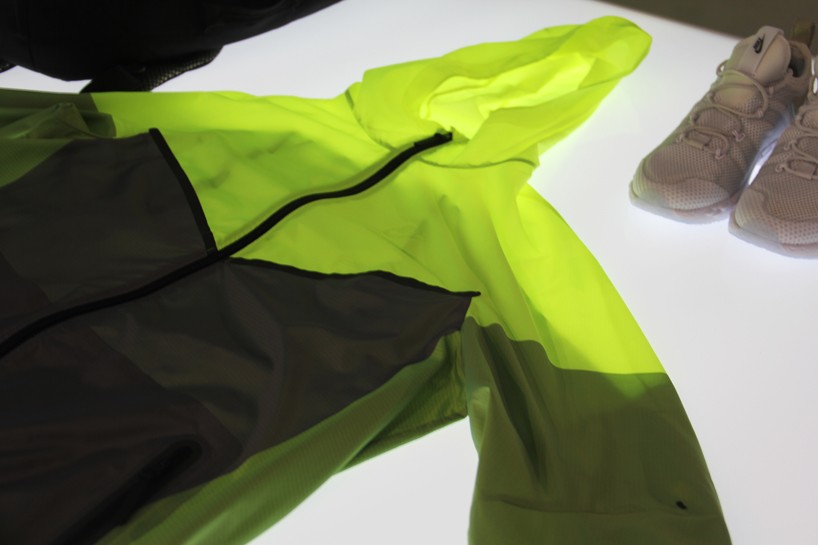 the 'NIKElab x kim jones windrunner' is constructed as a single piece of fabric
image © designboom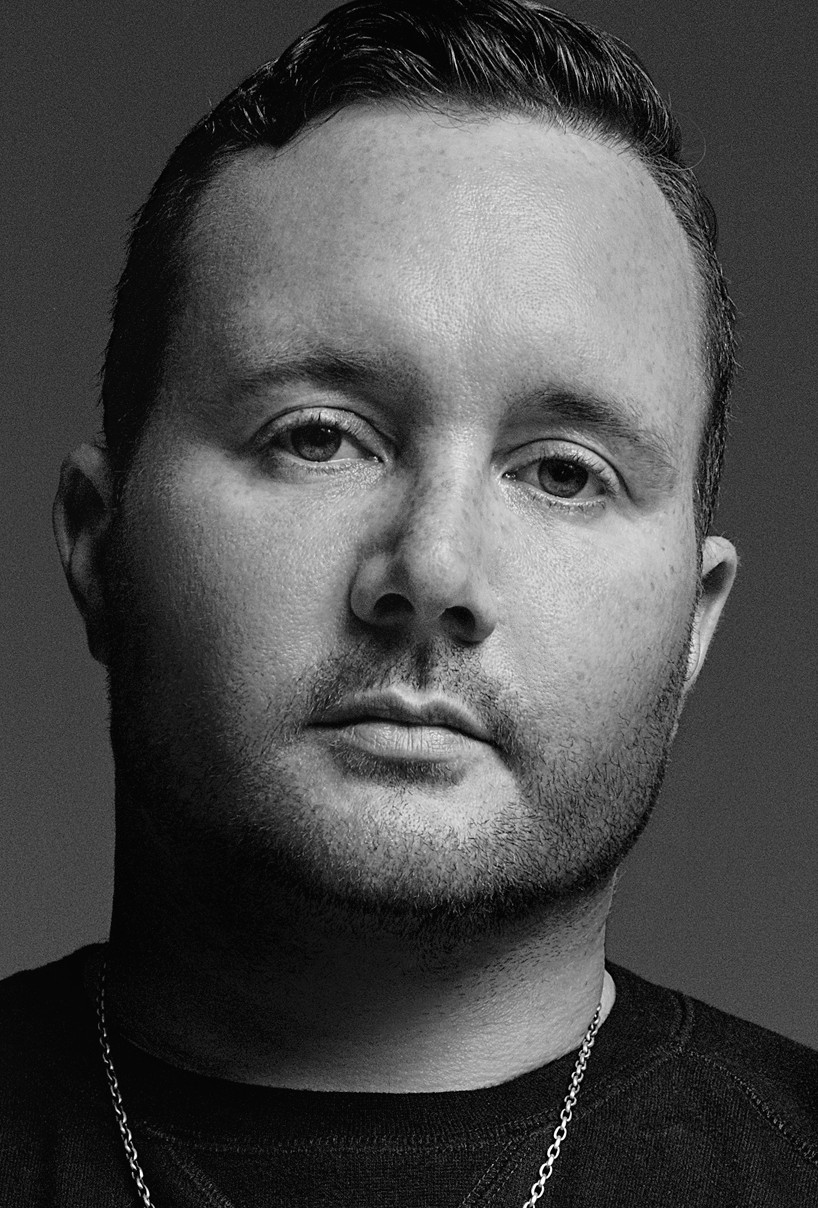 portrait of kim jones
Save
Save
Save
Save
Save
Save
Save
Save
Save
Save
Save
jul 18, 2019
jul 18, 2019
jul 11, 2019
jul 11, 2019
jul 02, 2019
jul 02, 2019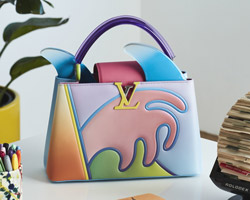 jun 21, 2019
jun 21, 2019
may 13, 2019
may 13, 2019
may 09, 2019
may 09, 2019
NIKE
(183 articles)
jul 25, 2019
jul 25, 2019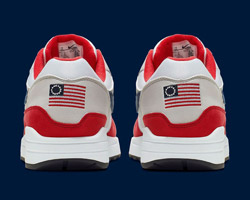 jul 03, 2019
jul 03, 2019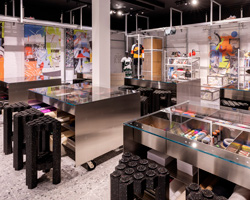 may 31, 2019
may 31, 2019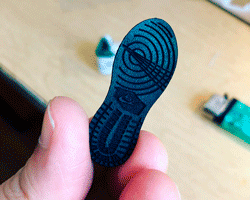 may 19, 2019
may 19, 2019
may 10, 2019
may 10, 2019
apr 23, 2019
apr 23, 2019
a diverse digital database that acts as a valuable guide in gaining insight and information about a product directly from the manufacturer, and serves as a rich reference point in developing a project or scheme.