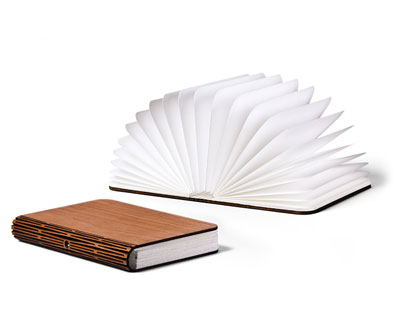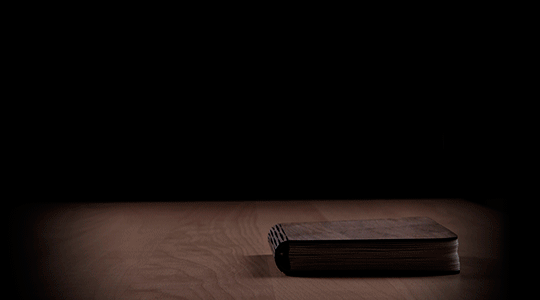 feb 18, 2013
lumio unfolds from a book into a lamp
'lumio' unfolds from a book into a lamp
the ideas contained within a book are illuminated with 'lumio'.an object whose formal qualities resemble that of a hardback, it functions intuitively. simply open its cover to turn on the lamp, and close it to turn it off. its flexible spine allows the user to control brightness by adjusting its angle without a switch or button. sparked to life by indonesia-born US-based designer max gunawan, the book unfolds into multiple lighting possibilities: accent light, ceiling pendant, emergency light, outdoor lantern, table lamp and wall sconce. with up to 8 hours of continuous battery life,'lumio' offers portable, cordless lighting on-the-go.
the project recently launched on kickstarter, and has already surpassed its target goal by more than 200%.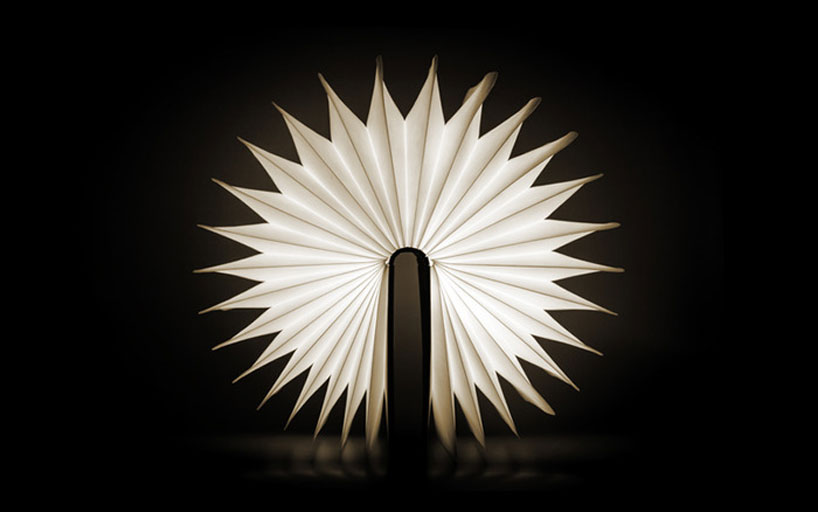 open to its fullest spine bending capacity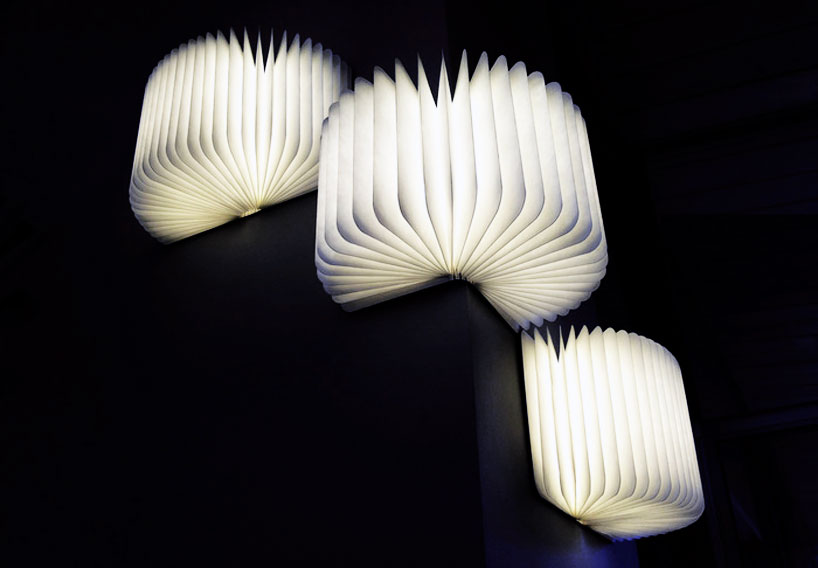 the lamp is influenced from the idea of an illuminated book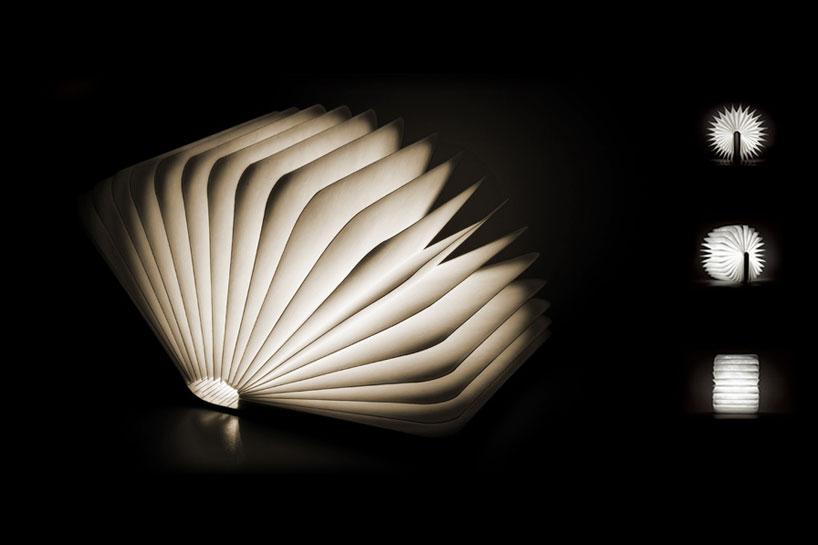 the lamp functions intuitively – it turns on when one opens its cover, and shuts off when the book is closed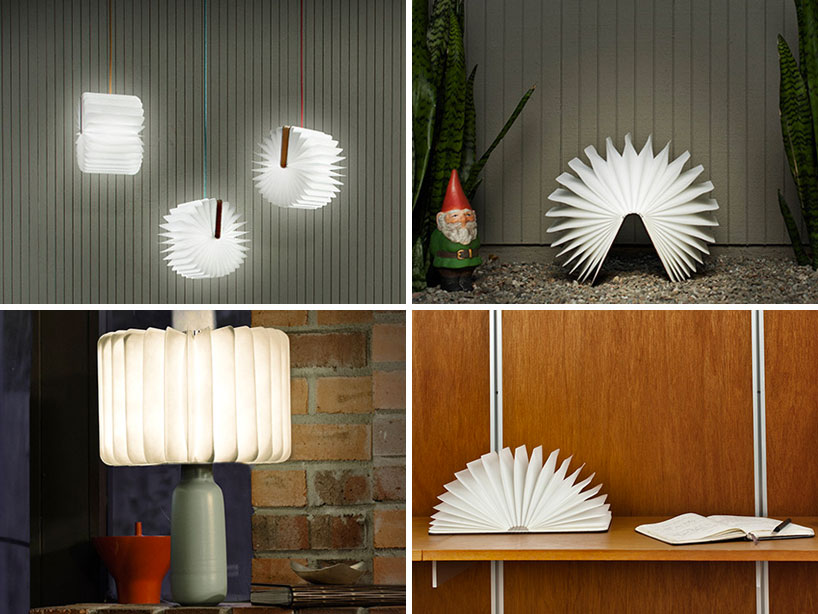 'lumio' offers multiple lighting possibilities: ceiling pendant, outdoor lantern, table lamp…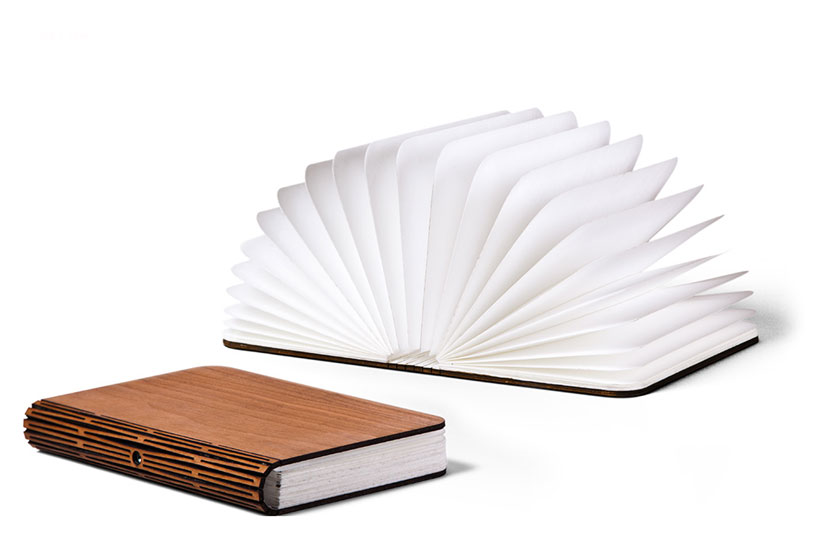 from book to lamp
'lumio' measures 8.5" tall x 7" wide x 1.25" thick and weighs approximately one pound. its external cover is available in three FSC certified wood finished,its internal pages made from 100% recyclable, water resistant Tyvek, illuminated by LED lights and powered by a lithium ion battery.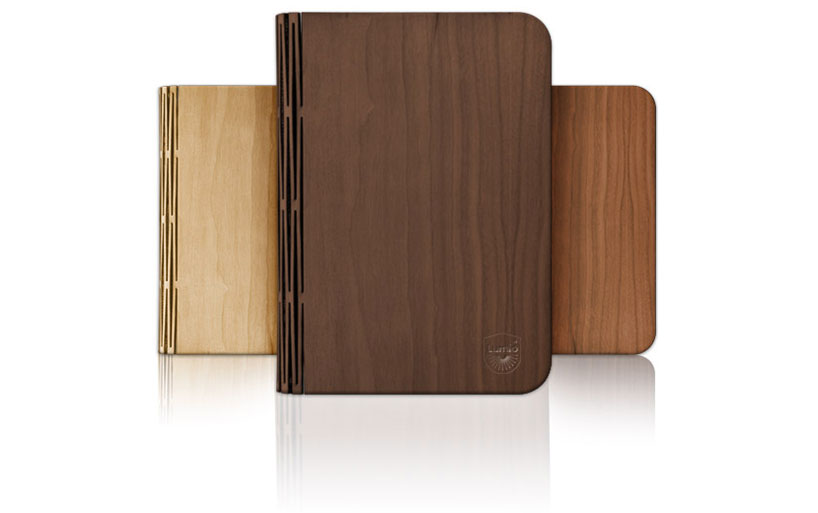 'lumio' in its closed, hardbook cover form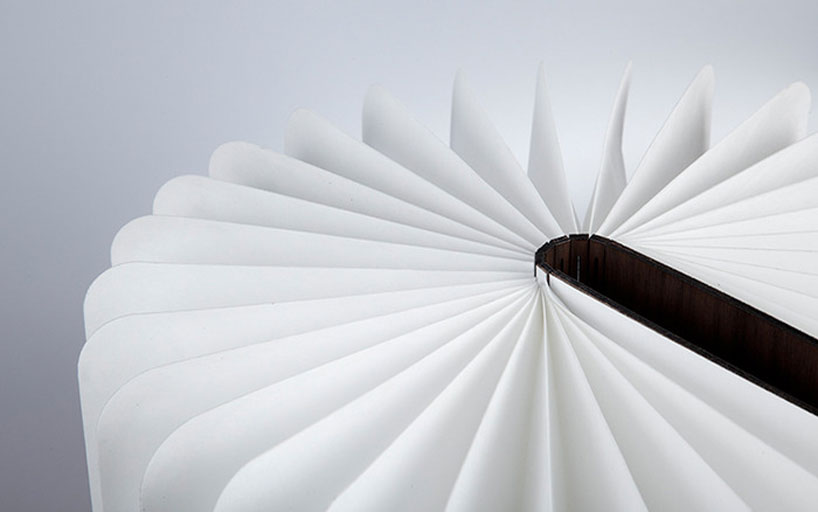 the lamp's brightness is adjusted via its spine, controlled by its angle without a switch or button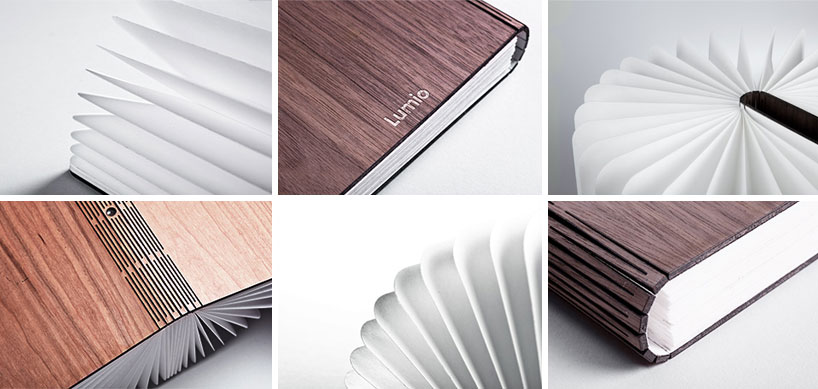 book details

how does 'lumio' work?
video courtesy of lumio