maarten baas records gigantic real time clock for amsterdam schiphol airport
rising over three meters in height, dutch designer maarten baas has created a gigantic clock in lounge two at amsterdam's international schiphol airport. titled 'real time', the design was created as a series of movies back in 2009 for milan design week and also once displayed at holland's zuiderzee museum. the latest edition is based within the airport which sees 15 million travelers a year pass by. this was one of the many reasons why maarten baas was asked to collaborate in replacing the dutch icons of tulips, clogs and windmills with one of his internationally acclaimed works.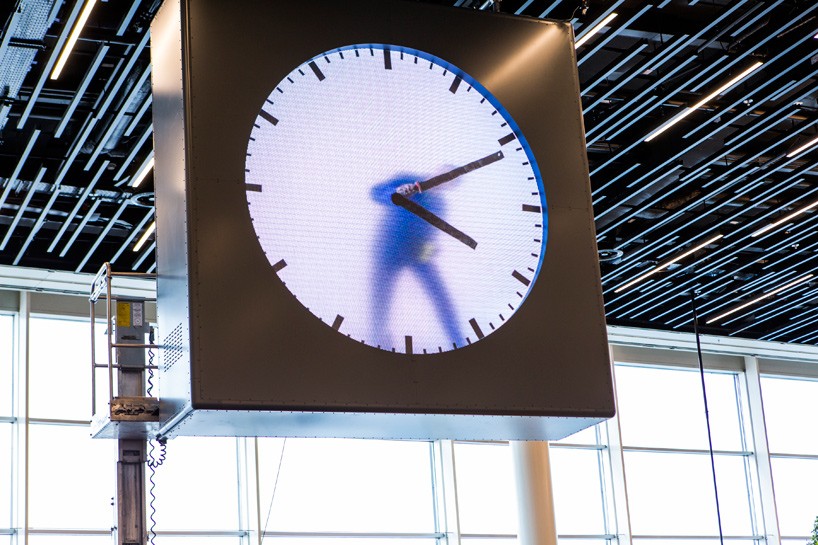 real time clock shows a video performance made by baas
image © bart brussee
in 2009, maarten baas launched the first clock in his real time series. 'real time is a term that is used in the film industry. it means that the duration of a scene portrays exactly the same time as it took to film it. I play with that concept in my real time clocks by showing videos where the hands of time are literally moved in real time.' real time clock shows a video performance made by baas which takes exactly twelve hours to film and twelve hours to watch it in its entirety, thus creating a hyper-realistic representation of time.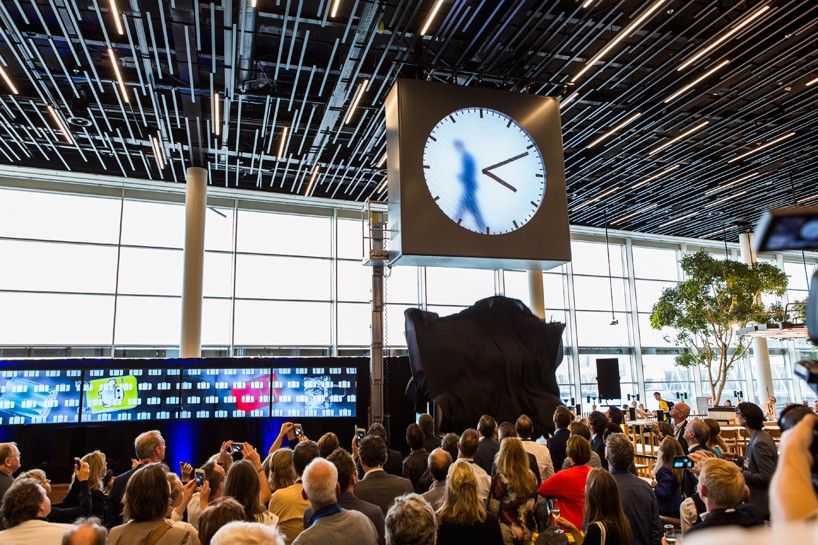 the gigantic real time clock suspended in lounge two
image © bart brussee
in this schiphol project, the project drew from the many faceless men who sweep, clean and work at an airport in their blue overalls. 'the real time schiphol clock is basically a big box hanging from the ceiling in lounge 2. for this work I decided on the most archetypical form of a clock, but it has a ladder going up to it and a little door that you wouldn't even notice at first glance.' the designer comments.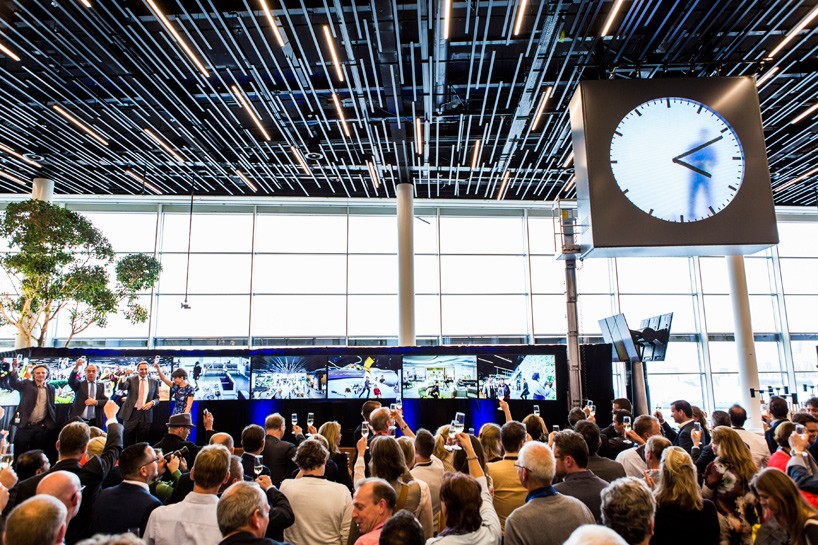 the inauguration of the real time clock at schiphol airport
image © bart brussee
the ladder and door are there to enable this imaginary man in his blue overalls to enter the clock. 'he has a red bucket and a yellow cleaning cloth and he is cleaning up after the hands of time, after which he creates a new minute, every time again.' the red, yellow and blue are pays homage to two renowned dutch artists of the previous century, painter piet mondriaan and architect/designer gerrit rietveld.
real time clock at schiphol airport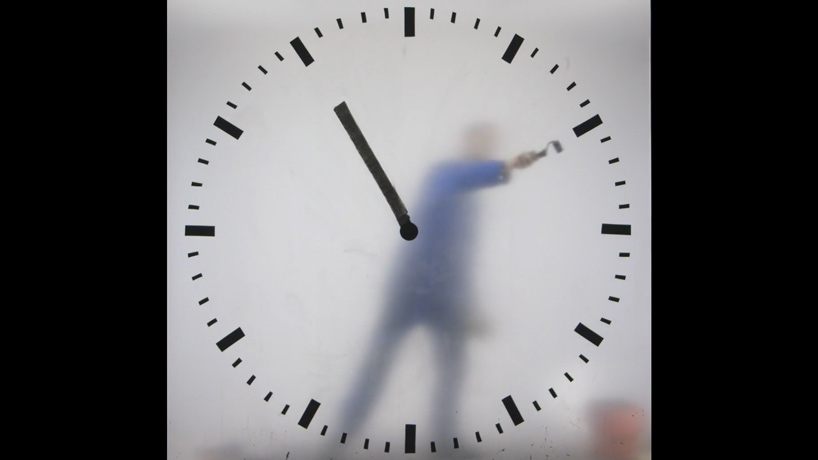 a video performance made by baas took exactly twelve hours to film
image © rob hodselmans

the blue overalls reference the 'faceless men' who sweep, clean and work in the airport
image © rob hodselmans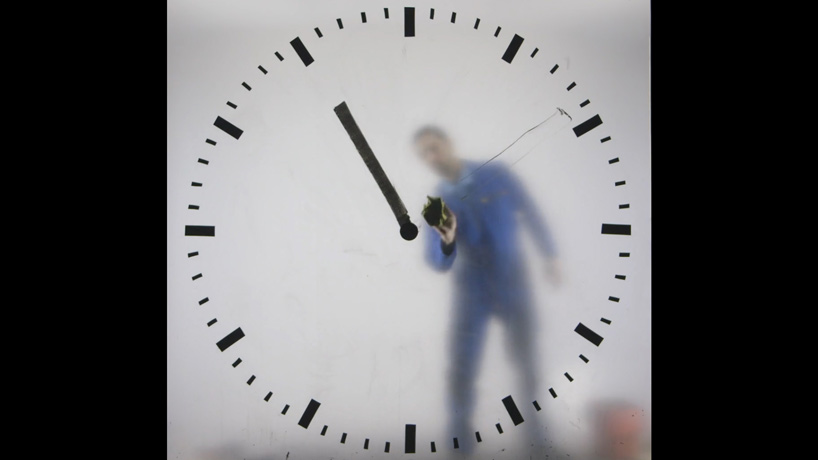 the red, yellow and blue are pays homage to two renowned dutch artists; piet mondriaan and architect gerrit rietveld
image © rob hodselmans
Save
Save
Save
Save
Save
Save
Save
Save
Save
Save
Save
Save
Save
Save
Save
Save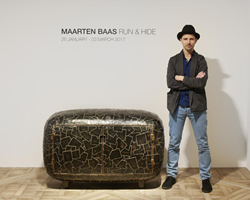 mar 05, 2017
mar 05, 2017
nov 02, 2016
nov 02, 2016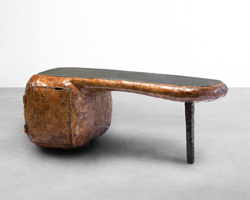 feb 26, 2016
feb 26, 2016
jul 11, 2017
jul 11, 2017
jun 08, 2017
jun 08, 2017
may 09, 2017
may 09, 2017