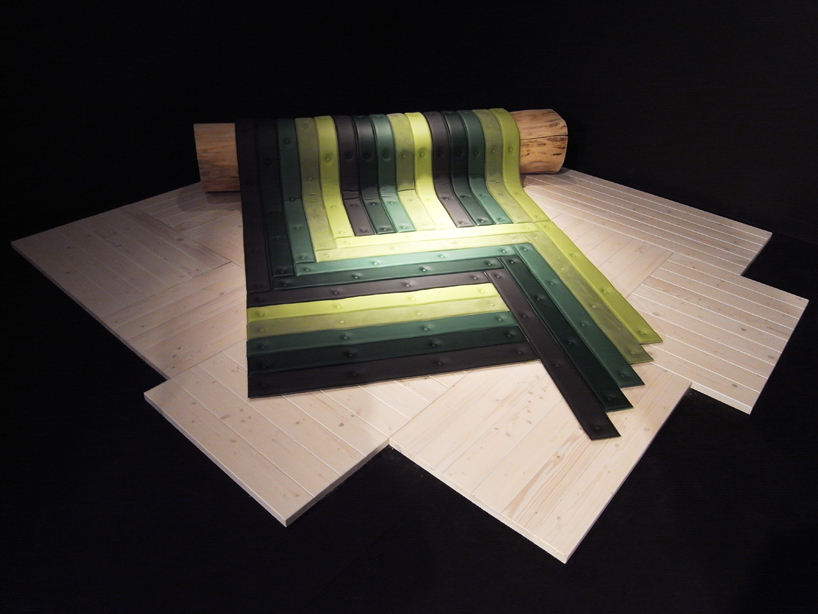 dec 11, 2012
design miami: maarten de ceulaer's transformations for FENDI
as part of the performance program at design miami/ 2012, FENDI presented 'transformations', their most recent collaboration with maarten de ceulaer. responding to the italian luxury brand's visual identity and legacy of patterns and emblems which have strong modern influences, de ceulaer has developed a series of hand-made 'leather plank' modules reminiscent of pieces of lumber – combined with lacquered wood boards and tree stumps to form new furniture typologies.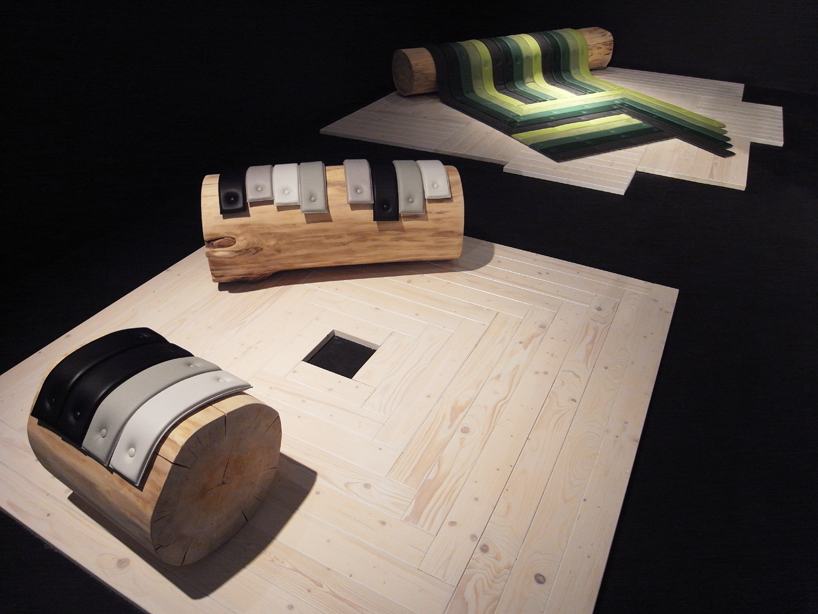 the belgian designer's hand-made leather modules are applied to lumber and tree trunksimage © designboom (also main image)
based-off FENDI's signature 'pequin' motif, composed of large solid stripes, the belgian designer's flat multicolored compositions are expressed through a three-dimensional installation which explores the boundaries between soft and hard; natural and man-made; organic and geometric; the luxurious and mundane. the resulting work is an environment  in which the 'soft planks' can be applied wherever desired – the gesture of implementing them the same as nailing a board to a tree – in which they collectively become a living pattern.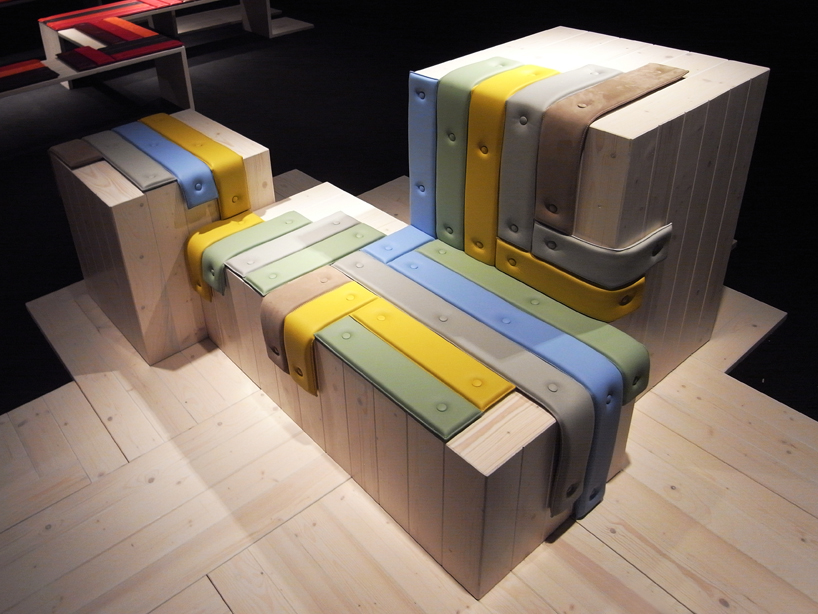 furniture composition expressing the way in which the modular leather elements can be appliedimage © designboom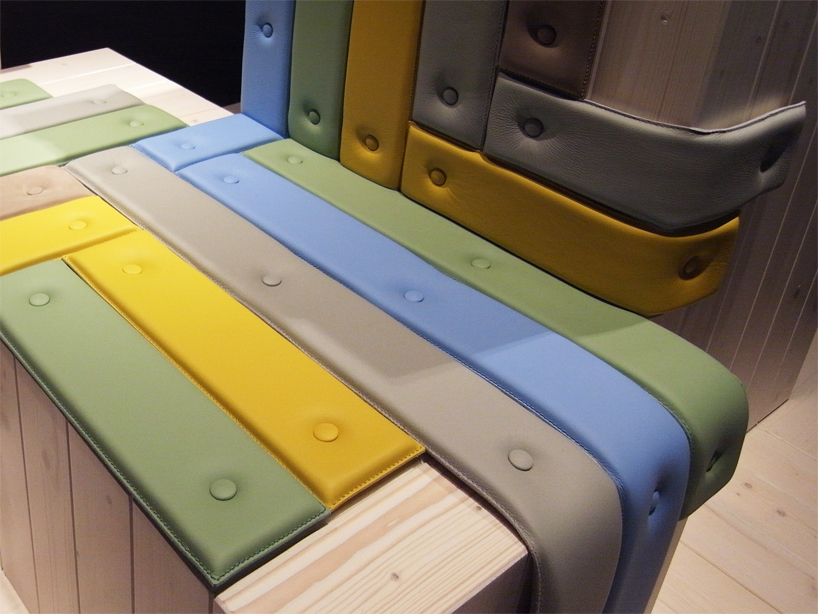 detailimage © designboom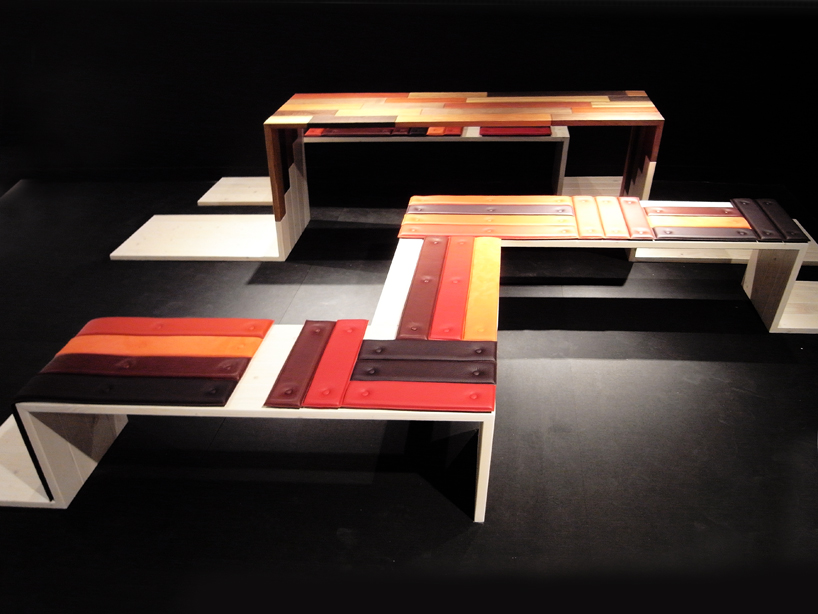 image © designboom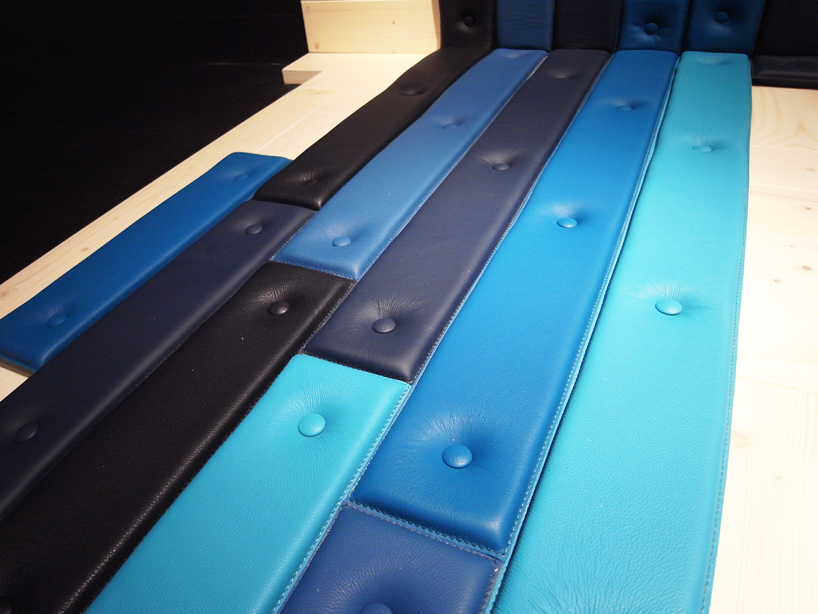 up close look at the colored 'leather planks' which are based-off FENDI's stripped pequin motifimage © designboom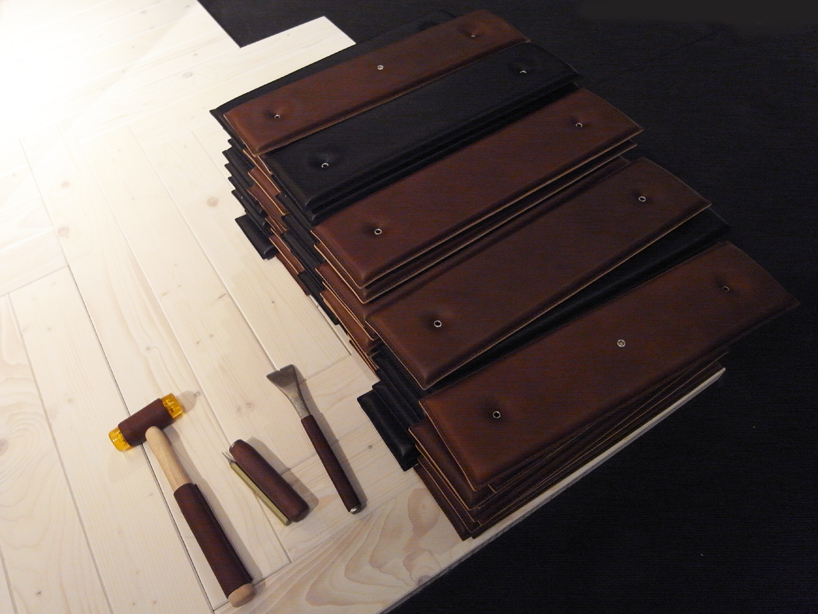 the 'leather planks' can be applied to the lacquered wood boards and tree stumps the same way as one would nail a board to a treeimage © designboom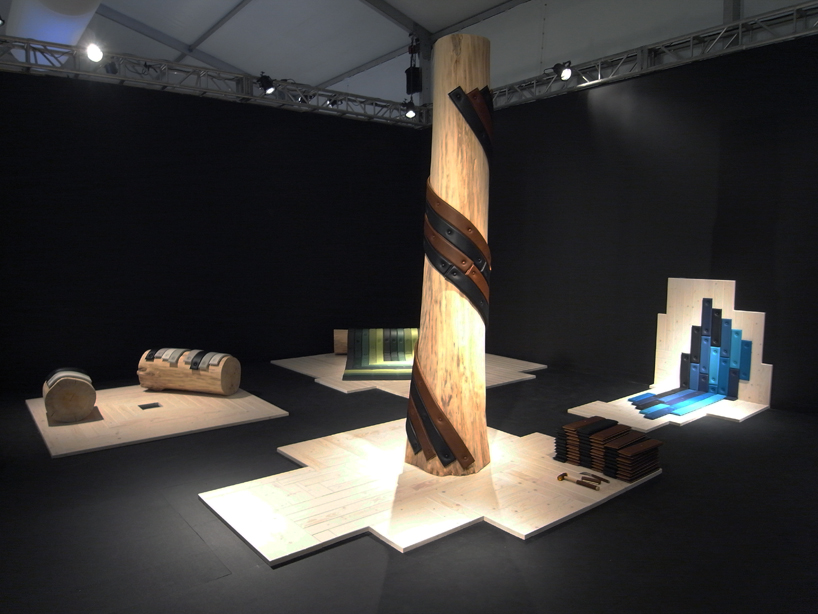 the combination of the multicolored modules and wooden elements creates a 'living pattern'image © designboom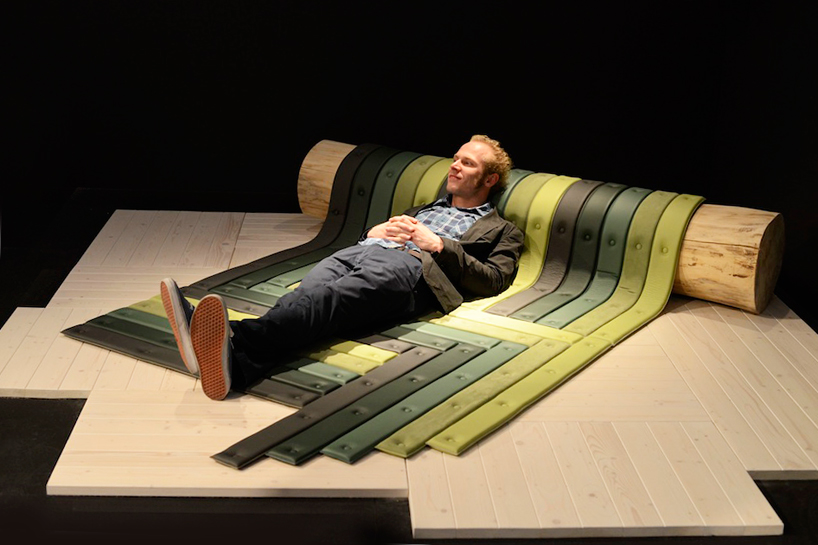 maarten de ceulaer with his 'transformations' project for FENDIimage courtesy of design miami/
Save
jan 04, 2013
jan 04, 2013
dec 16, 2012
dec 16, 2012
dec 16, 2012
dec 16, 2012
FENDI
(8 articles)
jun 19, 2017
jun 19, 2017
dec 07, 2016
dec 07, 2016
jan 01, 2016
jan 01, 2016
apr 07, 2016
apr 07, 2016
apr 14, 2013
apr 14, 2013
apr 10, 2012
apr 10, 2012