apr 23, 2013
MADtastic! fresh design from madrid
mischer'traxlerreversed volumes bowls for PCM, 2013
'MADtastic! fresh design from madrid' presents furniture and product developments hailing from spain's capital, whether they have been conceived by local or foreign designers living in the city, or produced by big or emerging madrid-based companies.
supported by dimad and IED madrid, javier abio and tachy mora of neo2 magazine curated the selected works which range from craft objects, to furniture pieces, some of which already have international distribution, while other are still in the prototype phase waiting to be discovered.
the presented pieces include those by ana hernando, antonio serrano bulnes, carlos bueno rivero, ciszak dalmas, daniel garcía and Mª josé vargas, diana vernaza, fabio molinas, jaime hayon, jorge de la cruz, mischer'traxler, pablo limón, pedro feduchi, raúl lópez de la cerda, roberto ortíz de landázuri, valentín sanz, as well as producers and brands &tradition, chichinabo, imasoto, mad lab, PCM design and woodendot.
the 'MADtastic! fresh design from madrid' ran during the fuorisalone program of milan design week 2013 and is on showat the instituto cervantes of milan until may 31st, 2013.
the bowls capture the imprint of a fruit or a vegetable to create its cavity for storing foods
fabio molinas (IED madrid – masters of design and innovation)oltu fridge, 2012
a new concept for keeping produce fresher, longer using heat emitted from the fridge to provide the ideal temperature and humidity for produce stored in ceramic containers which sit on top
diana vernazaarista chair, 2012 (protoype)
detail of the arista chair's simple contours and lines
antonio serrano bulnes for mad lablivingblock dressing table, 2012
the livingblock dressing table in use
johanna tammsalu (IED madrid – masters of design and innovation)solid spin lamps, 2012
idea of scale of the ceramic turned lampshades
pedro feduchitray office table for imasoto, 2012
a versatile office table that is ideal for both domestic and contract use, not only because of its clean lines, but use of warm wicker employed as dividing panels
raúl lópez de la cerda (IED madrid – masters of design and innovation)dividings shelving, 2012
the storage unit references the kind of walls left after the demolition of the building that stood at 819s wabash avenue in chicago, where rooms that were once private are now exposed
ciszakdalmascarrello trolley for la clínica design, 2013
made from CNC birch plywood with a black formica finish, the trolley is ideal for displaying books, magazines, plants etc., and is equipped with an LED lamp
jaime hayoncatch chair for &tradition, 2012
the catch chair is ergonomically designed with a high backrest and can be used in either casual settings or workspaces
daniel garcía and Mª josé vargasKA S table lamps for woodendot, 2012
handmade in beechwood, the table lamps boast details in leather and feature a rounded wooden base that can be used as a tray to leave small objects
valentín sanzwoodroll lamp, 2012 (prototype)
taking formal cues from the shape of socket cable reels, the long, textile cable in red or black which wraps around its circumference allows it to be used in multiple locations within a room
general view of the 'MADtastic!' exhibition
dec 01, 2013
dec 01, 2013
aug 02, 2013
aug 02, 2013
jul 11, 2013
jul 11, 2013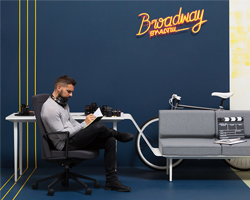 nov 30, 2016
nov 30, 2016
oct 17, 2016
oct 17, 2016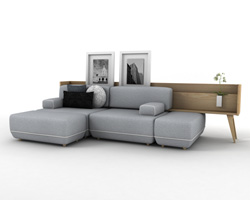 dec 30, 2013
dec 30, 2013