jerusalem design week 2017: traditionally speaking, LEGO® pieces stack up in a certain direction, showing a single side of the block — however, magenta workshop's 'opposite' project reveals the beauty behind LEGO® compositions. designboom visited jerusalem design week (JDW), which over the weekend has kicked off its sixth annual design festival. with the going-ons of today's world, this year's theme, 'islands', examines israel's identity — more specifically, 'the collapse of the global village ideology'.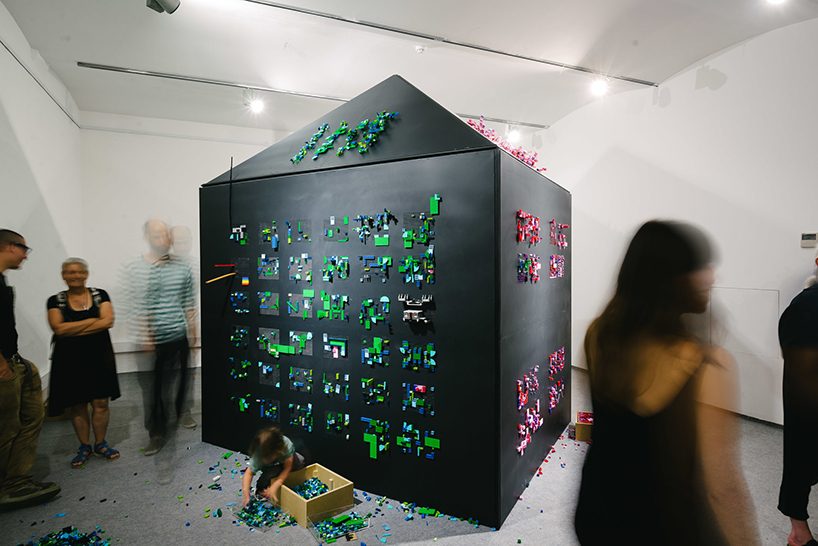 'opposite' installation by magenta studio
image © dor kedmi 
having been one of the 2014 curiosity-themed LEXUS design award winners, co-organized by designboom, magenta workshop is no stranger to influencing a broad audience with its innovative designs. the design firm creates a new method of  joining LEGO® blocks together — the small perforated black pieces of metal feature small holes where one can attach the colorful blocks. the black metal sheets vary is size and shape, where some are even angular, creating a plethora of combinations. the project title, 'opposite' comes from the fact that one can attach the LEGO® blocks on both sides of magenta's metal piece, giving the design a sense of character. 

image © dor kedmi

image © dor kedmi 

image © lee zakai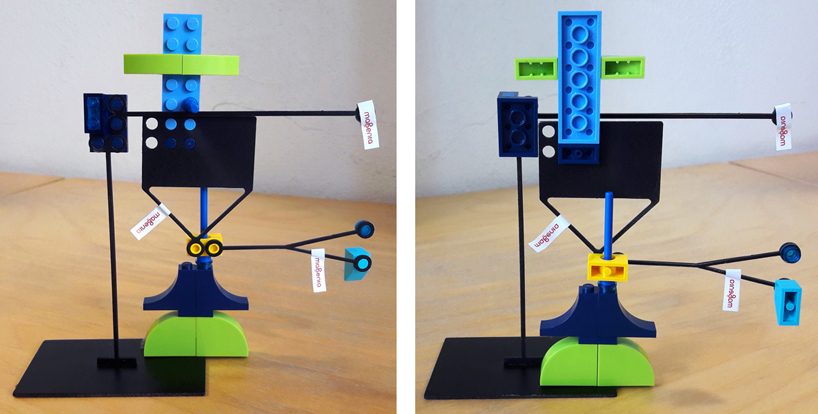 the LEGO® blocks can attach on 'opposite' sides of magenta's metal piece
image © designboom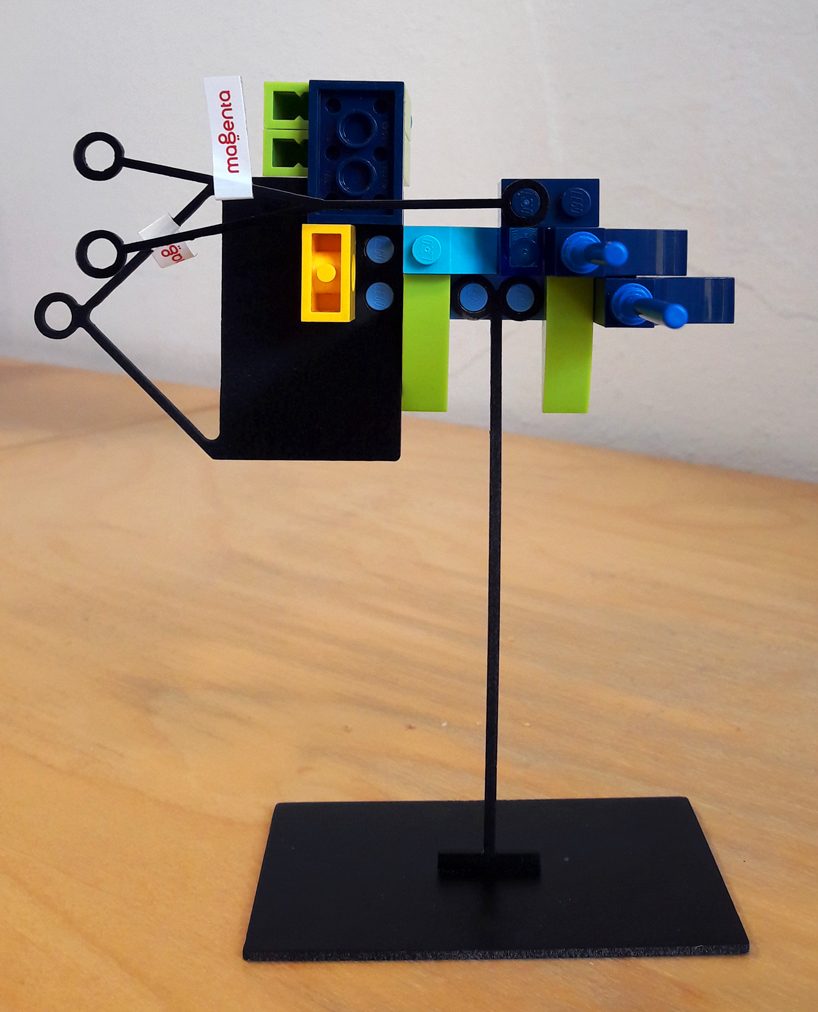 magenta's metal pieces come in several shapes and dimensions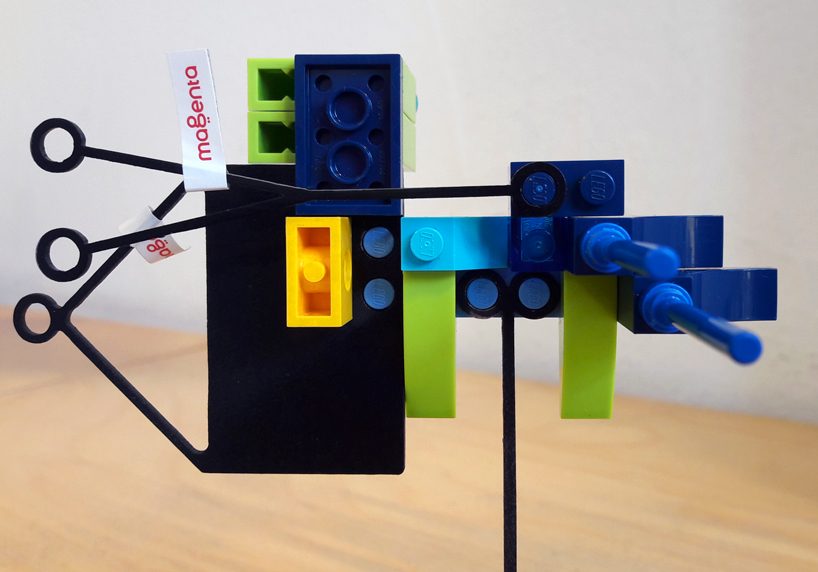 a close-up of an 'opposite' model
image © designboom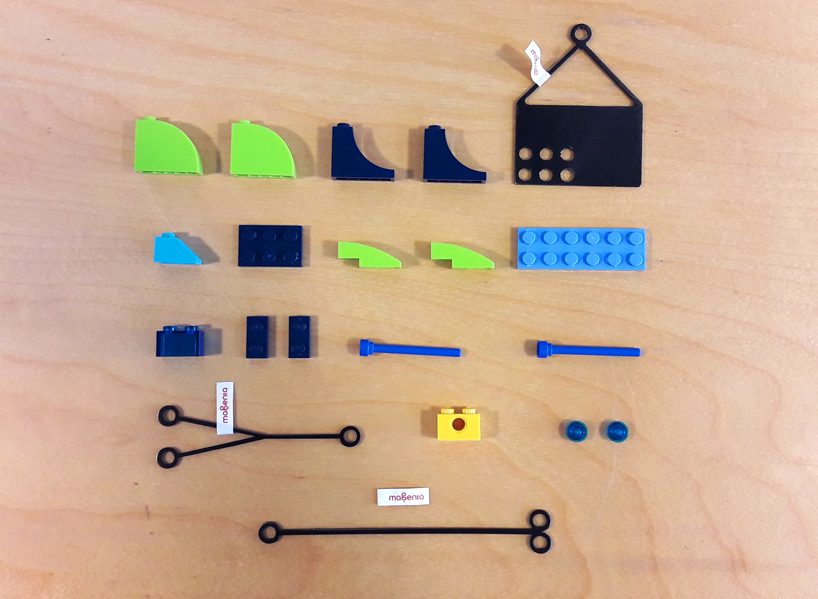 different components
image © designboom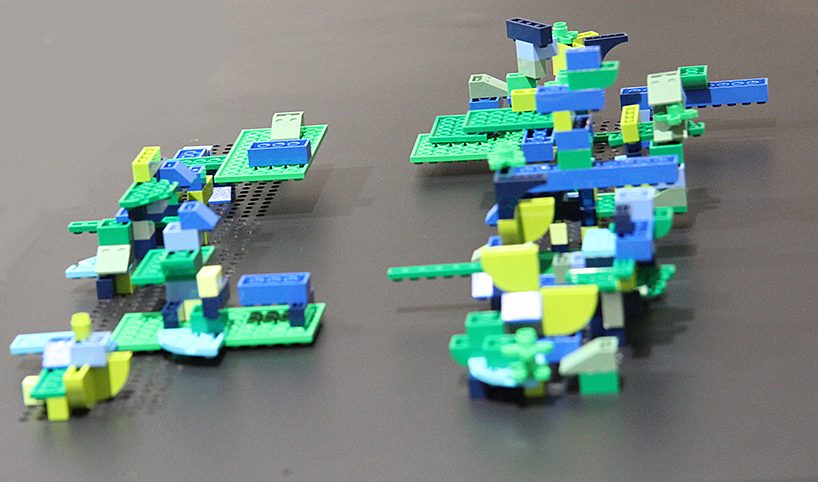 a model using the magenta products
image © designboom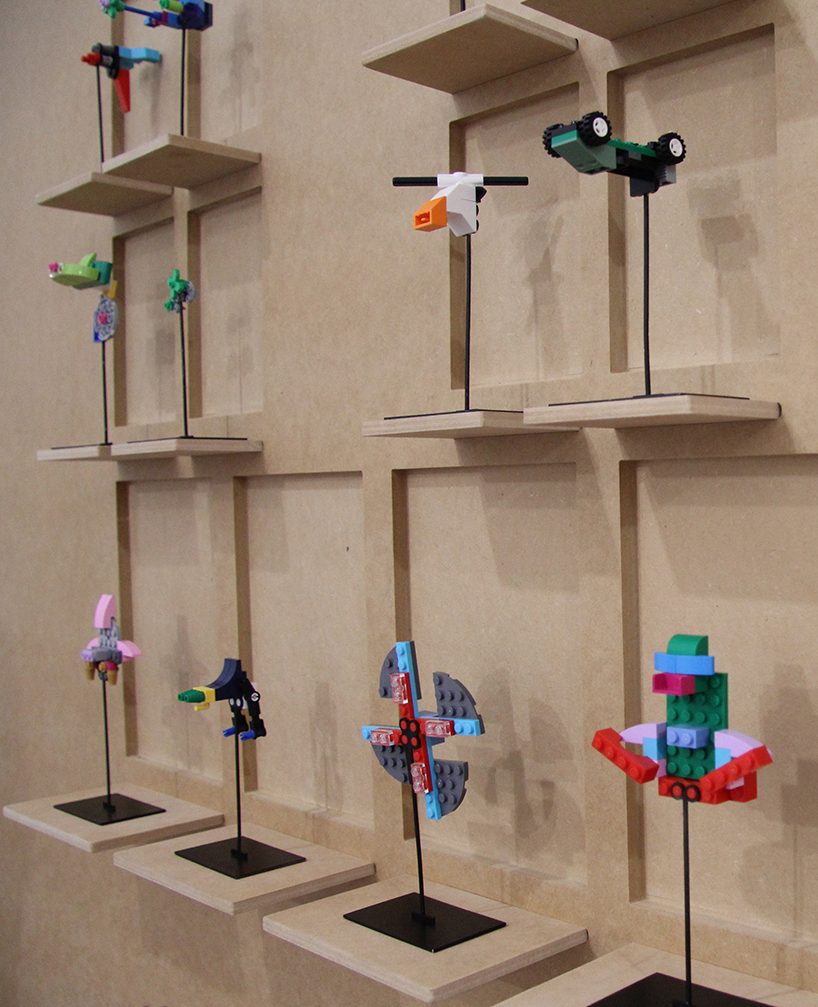 the exhibition space features different designs using 'opposite' pieces
image © designboom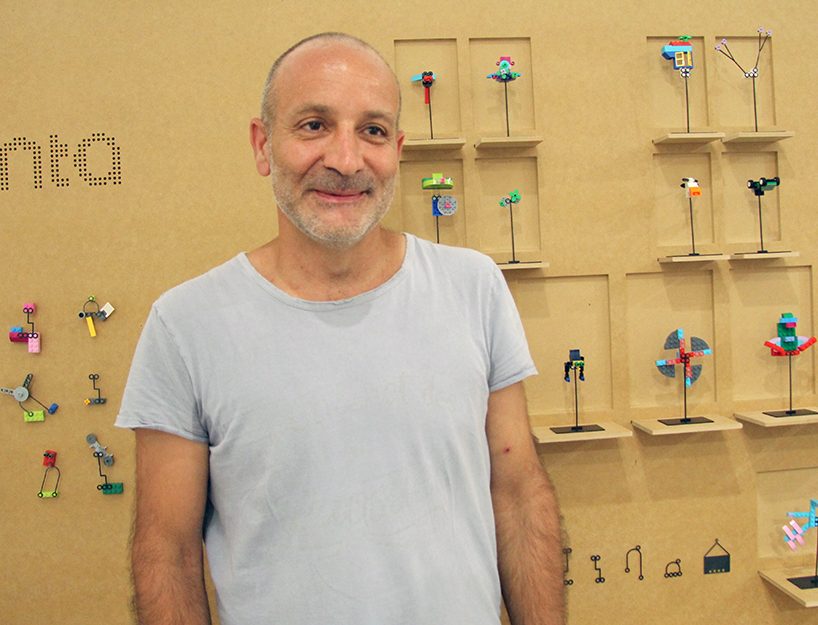 magenta workshop's lead industrial designer, ronen bavly 
image © designboom
designboom is an official media partner of  jerusalem design week 2017. stay tuned for more coverage of JDW.
jerusalem design week focuses on extending the dialogue on issues both unique to jerusalem as well as globally, with a strong emphasis on the social aspects of design and its possibility to influence both identity and community. JDW's curatorial team invited over 50 designers, both israeli and international to create new works, installations and projects that would address the main 'islands theme'. initiated by the hansen house the center for design, media and technology, the exhibitions are shown in multiple other locations throughout jerusalem's eclectic talbiya neighbourhood, including the hansen house, a former telephone exchange and the nature museum. the 2017 edition has been curated by artistic directors anat safran and tal erez, managed by ayelet dror for ran wolf urban planning and project management. funded by the jerusalem development authority in cooperation with the ministry of jerusalem and heritage, and the jerusalem municipality.
aug 03, 2017
aug 03, 2017
jun 16, 2017
jun 16, 2017
jun 13, 2017
jun 13, 2017
LEGO
(129 articles)
oct 18, 2017
oct 18, 2017
oct 03, 2017
oct 03, 2017
oct 03, 2017
oct 03, 2017
sep 28, 2017
sep 28, 2017
sep 01, 2017
sep 01, 2017
aug 31, 2017
aug 31, 2017