jan 17, 2013
maison et objet designers of the year 2013
jay osgerby and edward barber of barberosgery2013 maison et objet's NOW! design à vivre designers image courtesy of linda brownlee
maison et objet annually selects three creatives from the disciplines of architecture, interior design and furniture design who have made an impression within their fields, awarding them the title 'designers of the year'. this year industrial designers edward barber and jay osgerby of barberosgerby (UK), architect odile decq (FR) and interior designer joseph dirand (FR) and have been chosen as the 2013 maison et objet's NOW! design à vivre designers, designer and scènes d'intérieur designer respectively, and will present their works on the occasion of the winter edition of the fair as a result of their nomination. stay tuned for designboom's coverage of maison et objet!
2013 maison et objet's NOW! design à vivre designers – barberosgerby
video courtesy of maison et objet
barberosgerby (edward barber and jay osgerby) is a london studio whose research-led practice has developed collections for  cappellini, magis, vitra, venini, swarovski, flos and established & sons, while also producing edition furniture and one-off works for both private and public commissions. they have lectured internationally and hosted workshops at ECAL, switzerland, and the vitra design museum. their work is held in permanent collections around the world including the V&A museum, london; new york's metropolitan museum of art; london's design museum; the art institute of chicago; and haunch of venison gallery.
odile decq2013 maison et objet designerimage © designboom
odile decq is a french architect involved in a number of international projects throughout asia and europe including: house for the CIPEA in ninjing, china; hausing buiding, florence, italy; FRAC, regional fund for contemporary art in rennes, france;and most recently the museum for contemporary art, rome.
2013 maison et objet designer – odile decq
video courtesy of maison et objet
joseph dirand2013 maison et objet interior designerimage still of video courtesy of maison et objet
joseph dirand is a french interior designer who has a portfolio which includes international residential and commercial projects which include retail shops for clients such as pucci, new york; and alexander wang, beijing.
2013 maison et objet scènes d'intérieur designer – joseph dirand
video courtesy of maison et objet
jay osgerby and edward barber of barberosgeryimage © designboom
designers of the year exhibition at maison and objet 2013image © designboom
image © designboom
image © designboom
image © designboom
image © designboom
image © designboom
apr 22, 2013
apr 22, 2013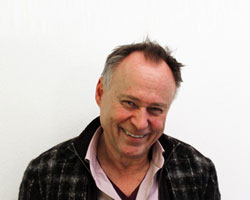 mar 18, 2013
mar 18, 2013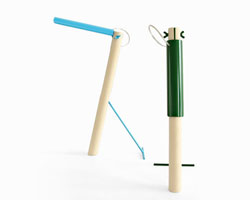 feb 20, 2013
feb 20, 2013