barbie has long since been criticized for its portrayal of the 'perfect' woman, causing the company to make extra effort in recent years to create a diverse range of dolls suiting all different shapes and sizes. come 2017, the brand has taken their efforts to create toys that stand out from the crowd to the next level with a range of what can best be described as 'millenial barbies.' as the frontman of the whole act, featuring wearing either a cactus motif tee or a buttoned-to-the-collar shirt, stands the classic jock-turned-hipster: man bun ken.

man but ken joins a whole crew of 'fashionista' barbies
images courtesy of barbie/ mattel
man bun ken forms part of the barbie 'fashionistas' line, which saw the inclusion of three new barbie body types back in 2016. one year down the line, the iconic brand has realized that men too need diversity. since the barbie brand has always reflected the times, updating ken to reflect millennial trends was only a natural move. the new dolls come in either original, slim, or broad, with a choice of 9 different skin tones. if man buns aren't your thing, hipster ken also comes with cornrows and a skinny tie, or a checked shirt and what seem to be doc martens (naturally).

with a cactus motif tee or a buttoned up shirt, man bun ken is the ultimate jock-turned-hipster
the new ken dolls join 100+ diverse looks launched in the barbie 'fashionistas' line in the last three years. although the dolls all look pretty buff, the inclusion of a ken who 'just wants to be different' sits well with the brand's goal to diversity the dolls. our only remaining question is–does next-gen ken come with a cold brew coffee press and a copy of kinfolk?

man bun ken is available in either a 'slim' or 'broad' version

man bun ken is the leader of a whole posse of hipster ken dolls

ken is also available in a checked shirt and doc martens

cornrows ken wears a skinny die and studded silver shoes

the barbie fashionistas is now a three year long project to dispell the classic barbie stereotype
barbie
(23 articles)
oct 06, 2015
oct 06, 2015
dec 16, 2014
dec 16, 2014
jul 18, 2014
jul 18, 2014
mar 25, 2014
mar 25, 2014
may 29, 2013
may 29, 2013
sep 03, 2012
sep 03, 2012
toys
(10 articles)
aug 18, 2017
aug 18, 2017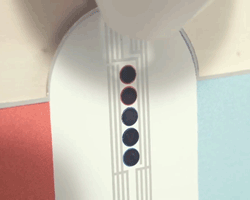 aug 12, 2017
aug 12, 2017
jul 31, 2017
jul 31, 2017
nov 11, 2016
nov 11, 2016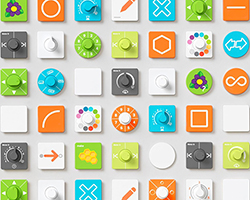 jun 28, 2016
jun 28, 2016
apr 15, 2016
apr 15, 2016